''
Seattle Wedding by Lake Washington
Some of you may have seen Surina and Aman's engagement photos here.  Ever since we wrapped up that session, I'd been looking forward to their wedding weekend.  Every wedding, like every couple, tells a unique story.  In this case, the story is one of love, dedication and so much joy!  I had the chance to spend several days not only with Surina and Aman but with their wonderful families too.  As Surina mentioned in her speech during the reception, "…a marriage is not between two people, but between two families."  This wedding was certainly proof of this beautiful idea.
Surina and Aman have been living a long distance relationship for a while now and I'm just so happy that they finally get to be together!  Congratulations to them and their families.  Cheers to their happy marriage!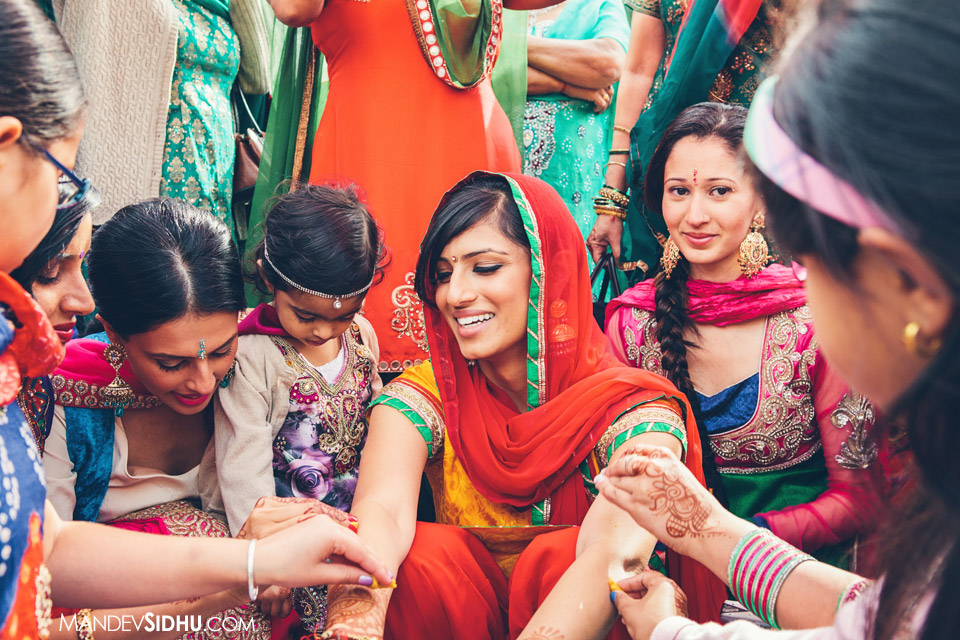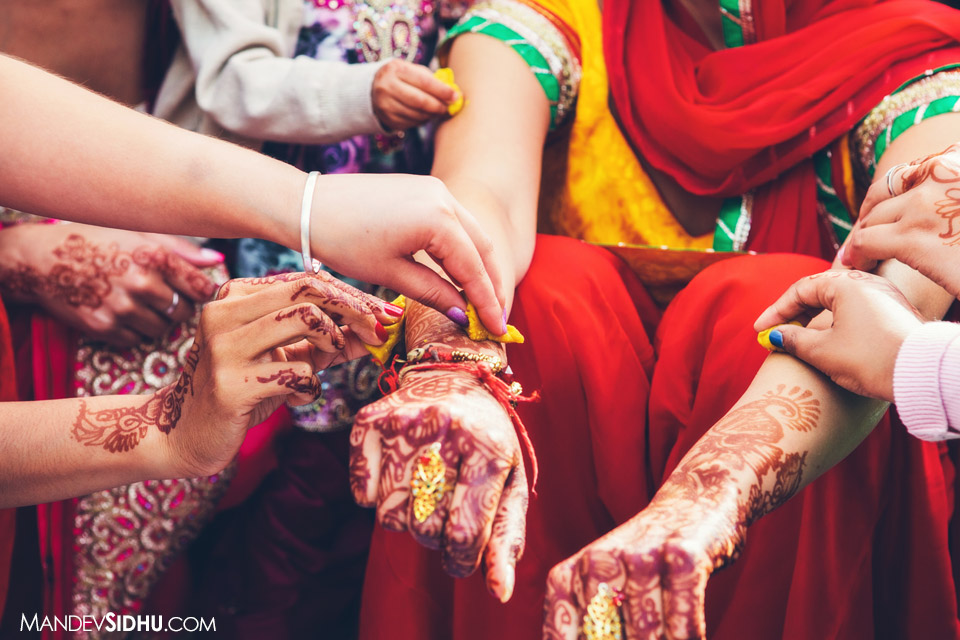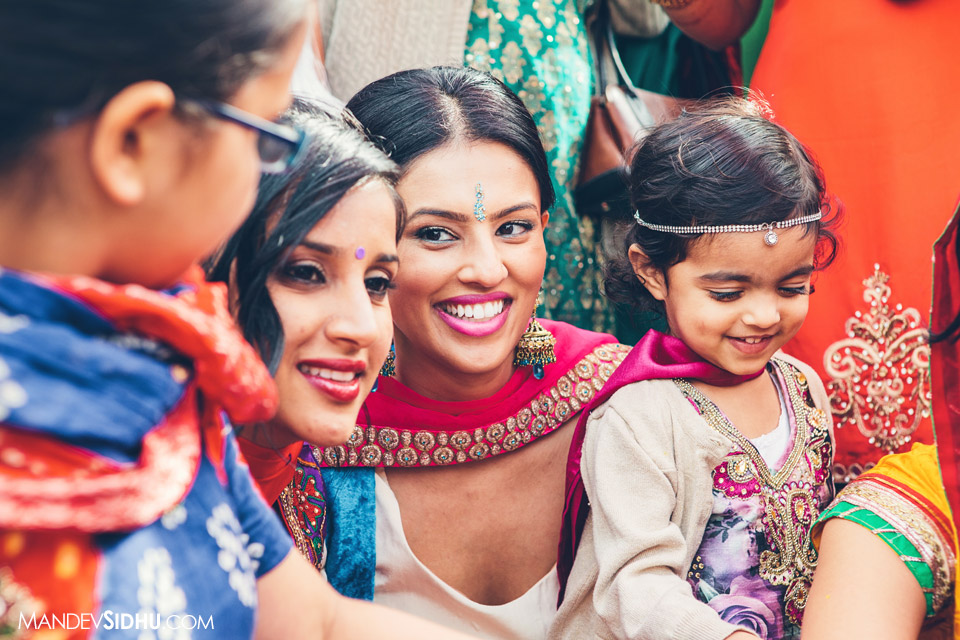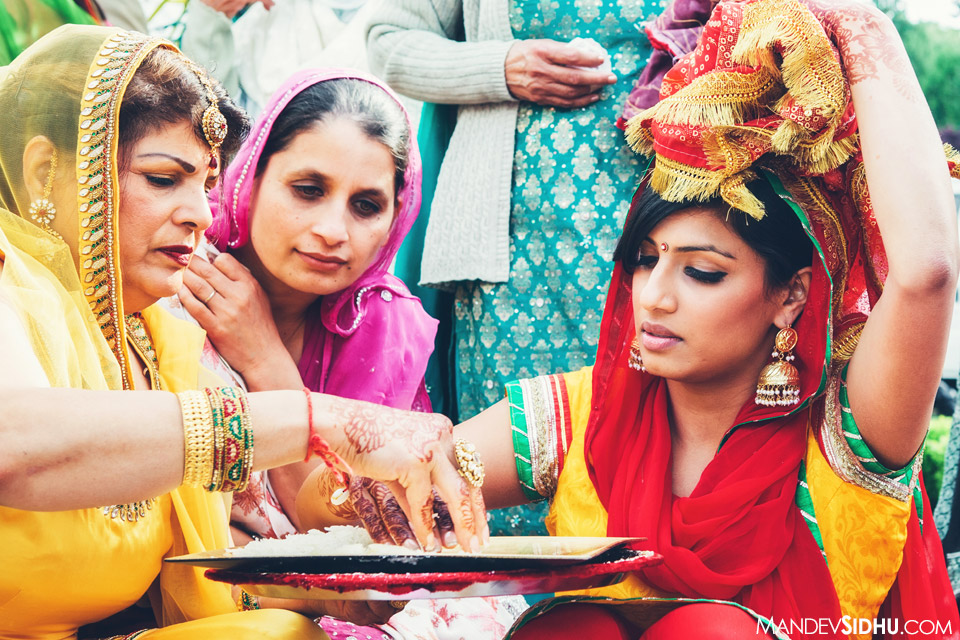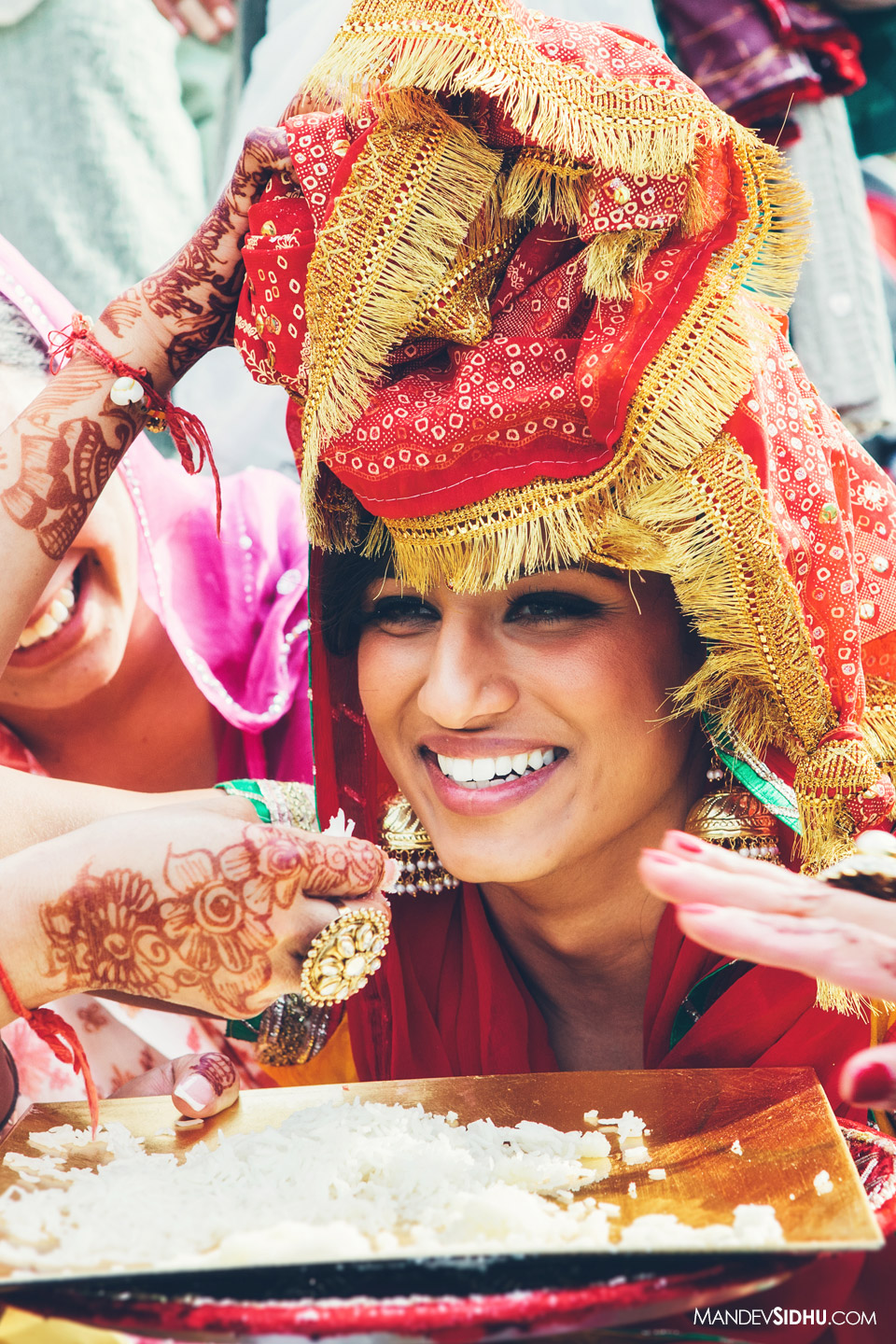 Groom's Maiyaan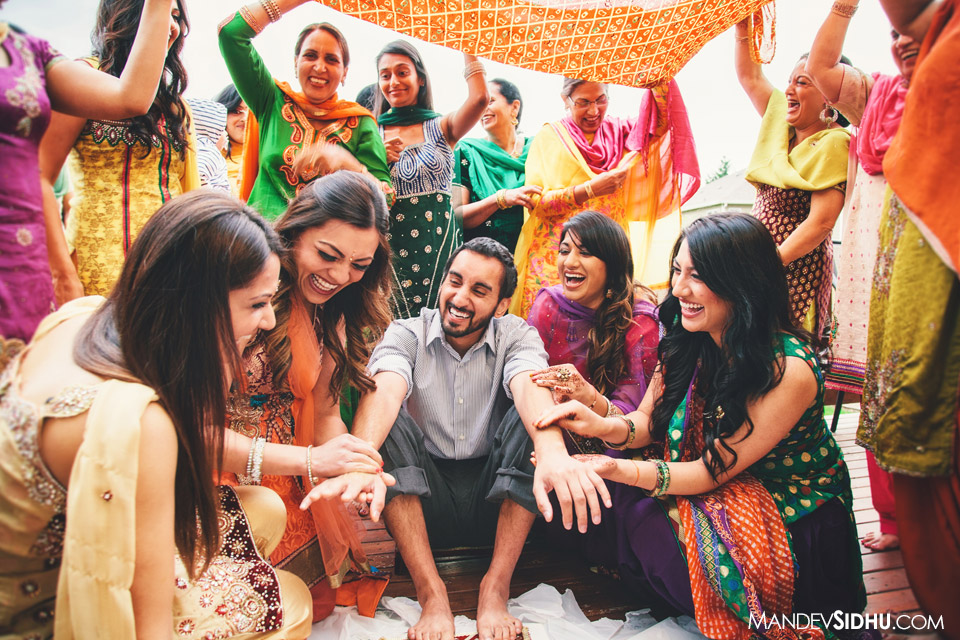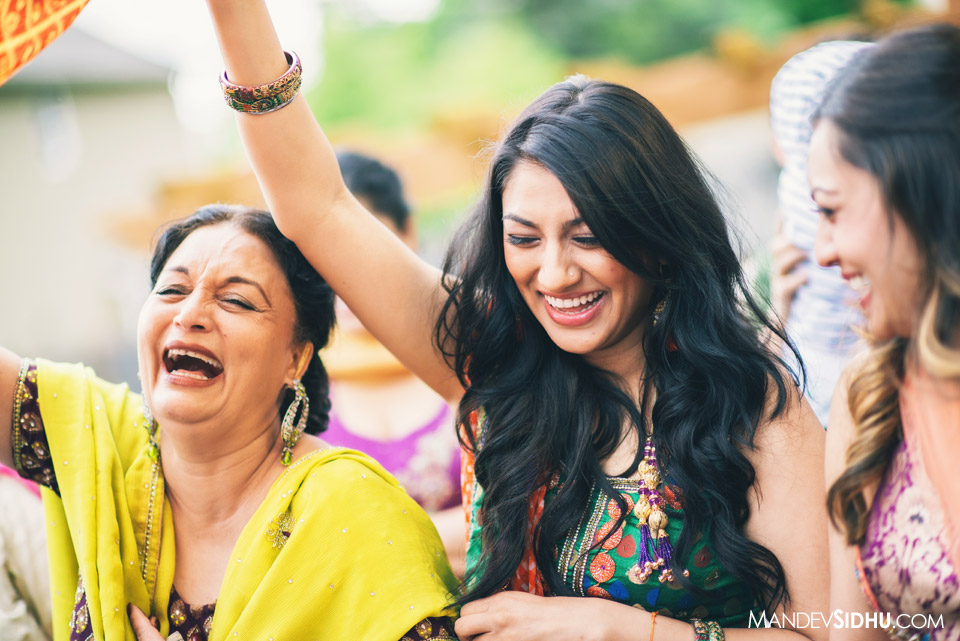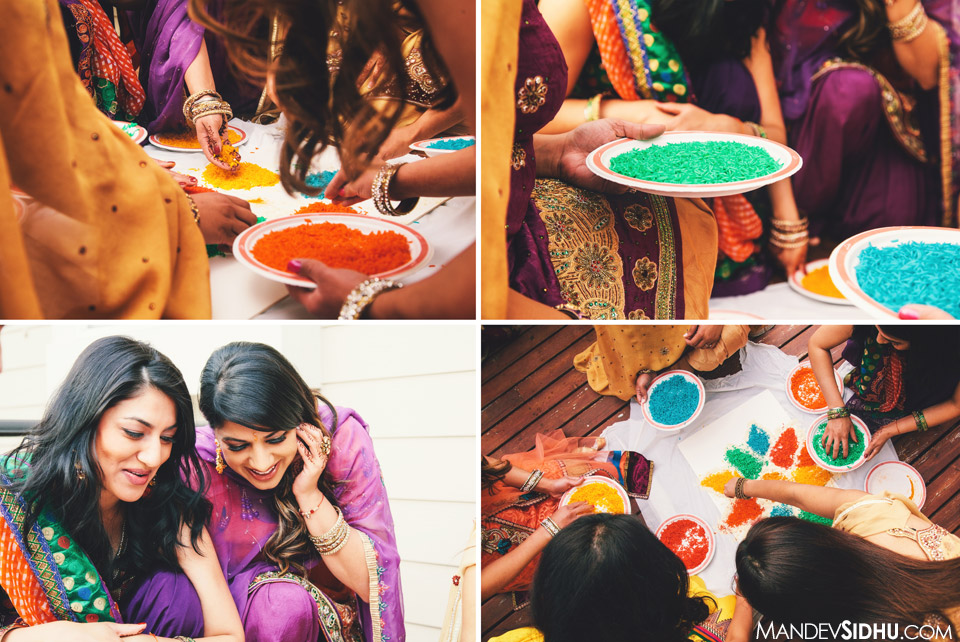 Baraat and Milni at the Sikh Gurdwara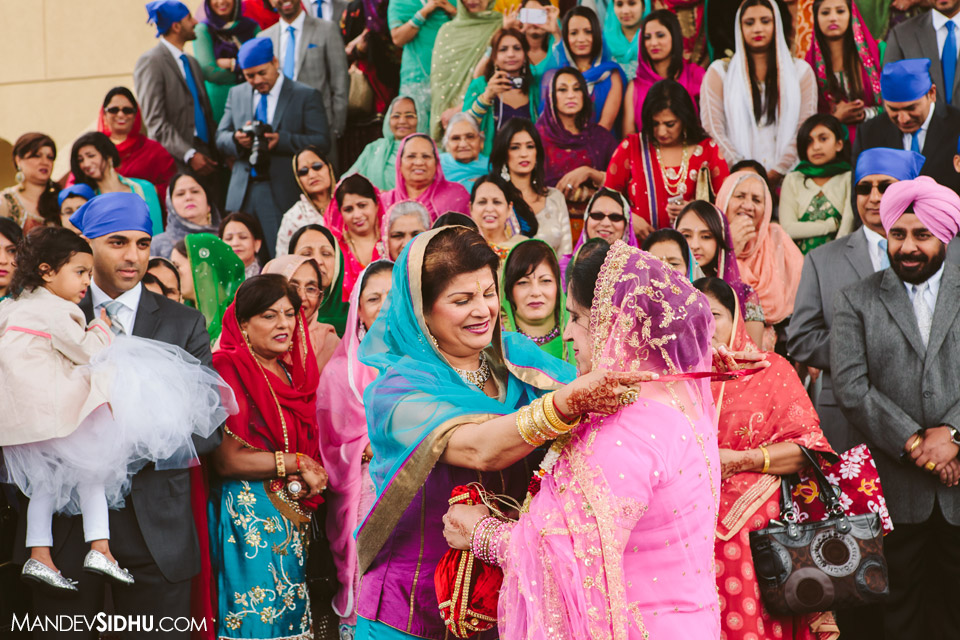 Sikh Wedding Ceremony (Anand Karaj) at Gurdwara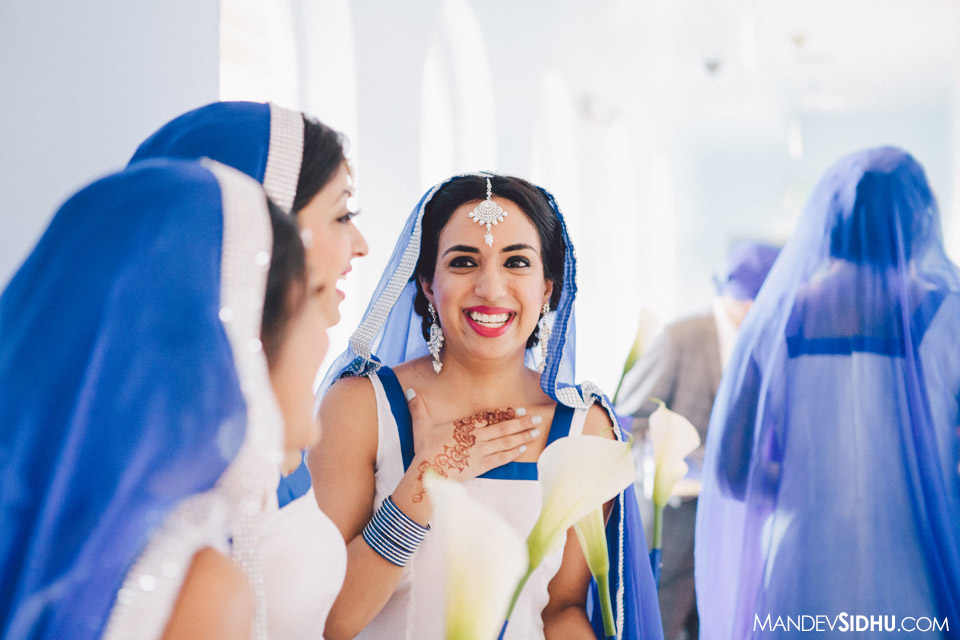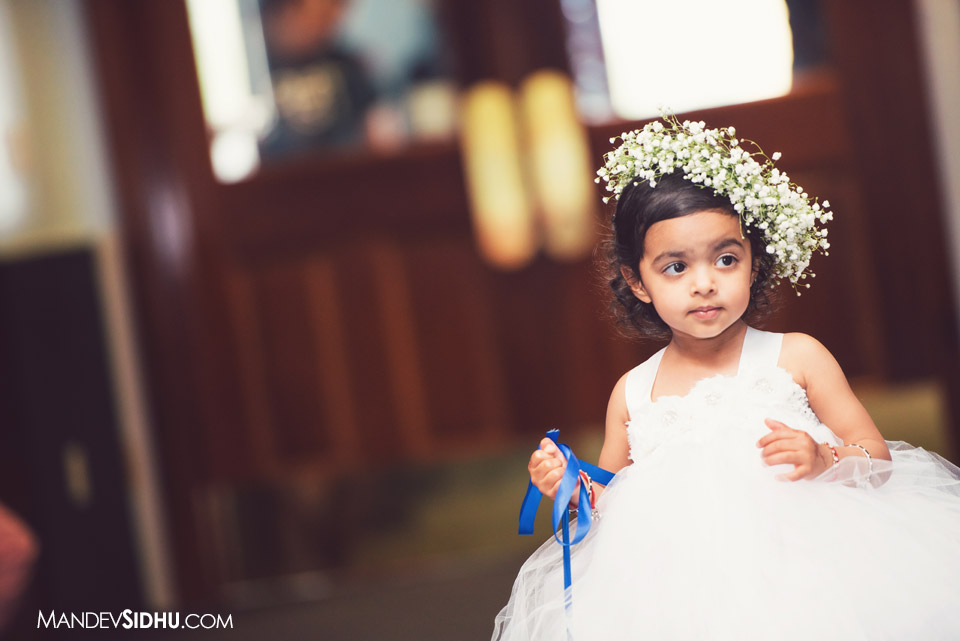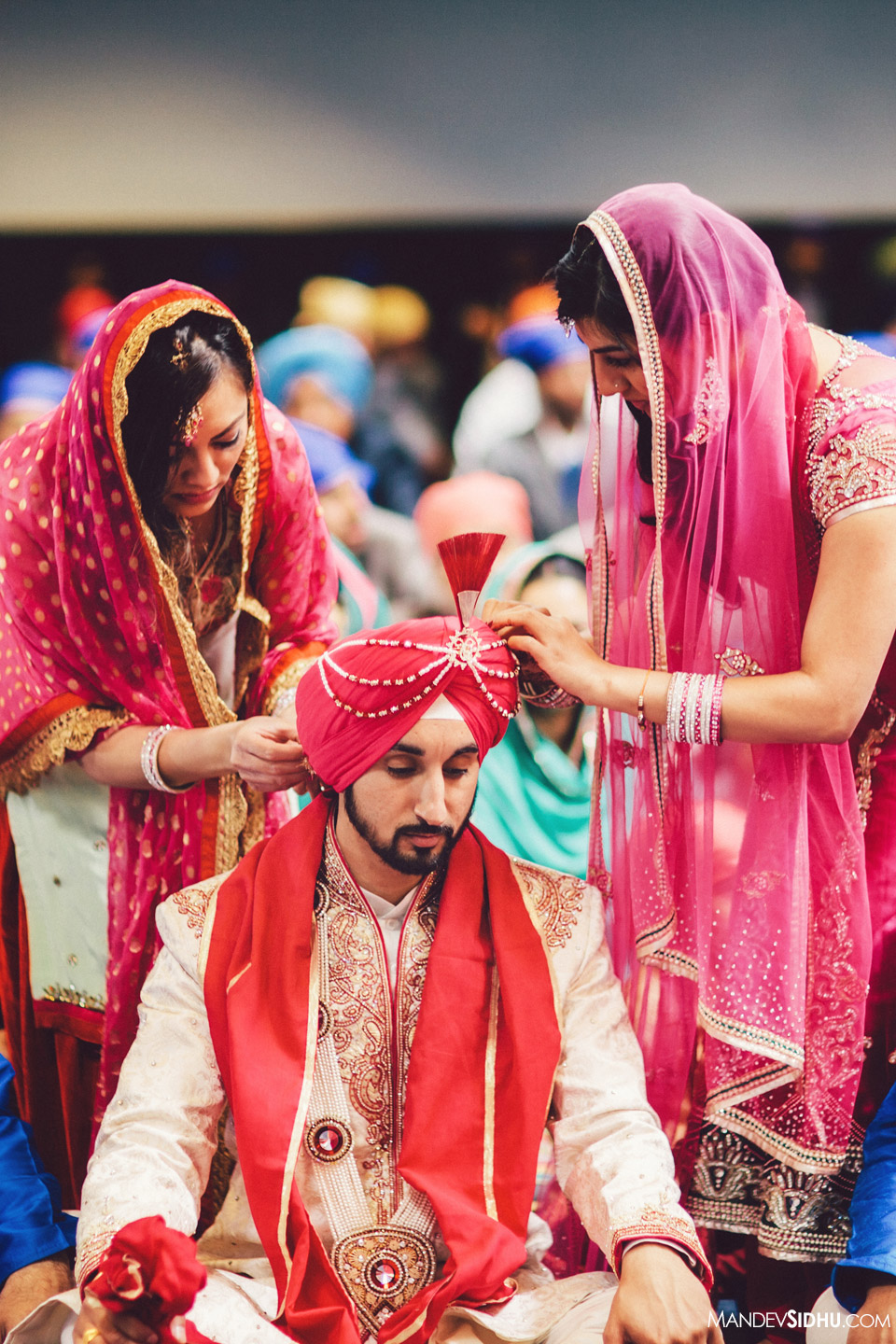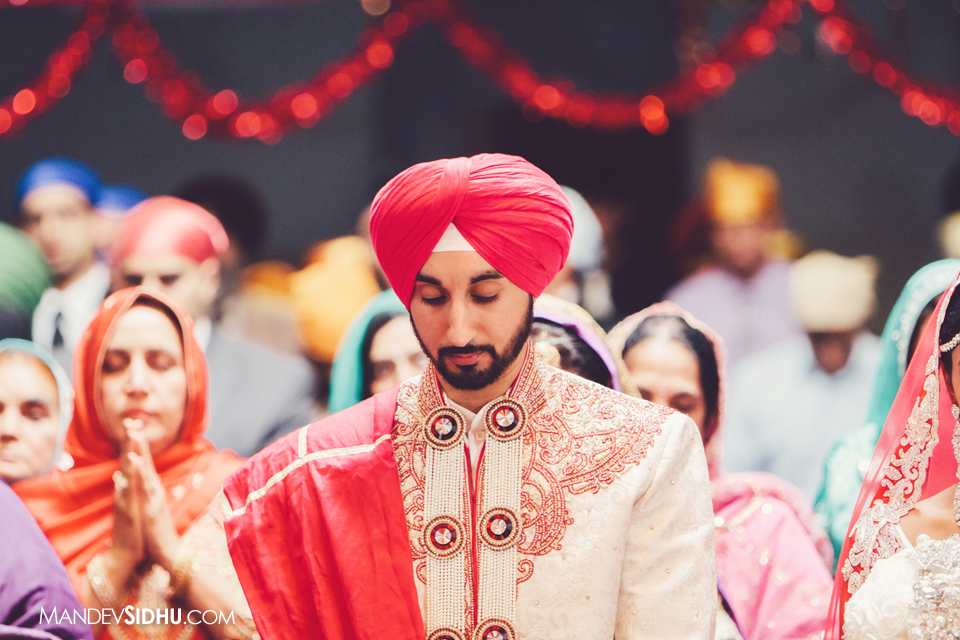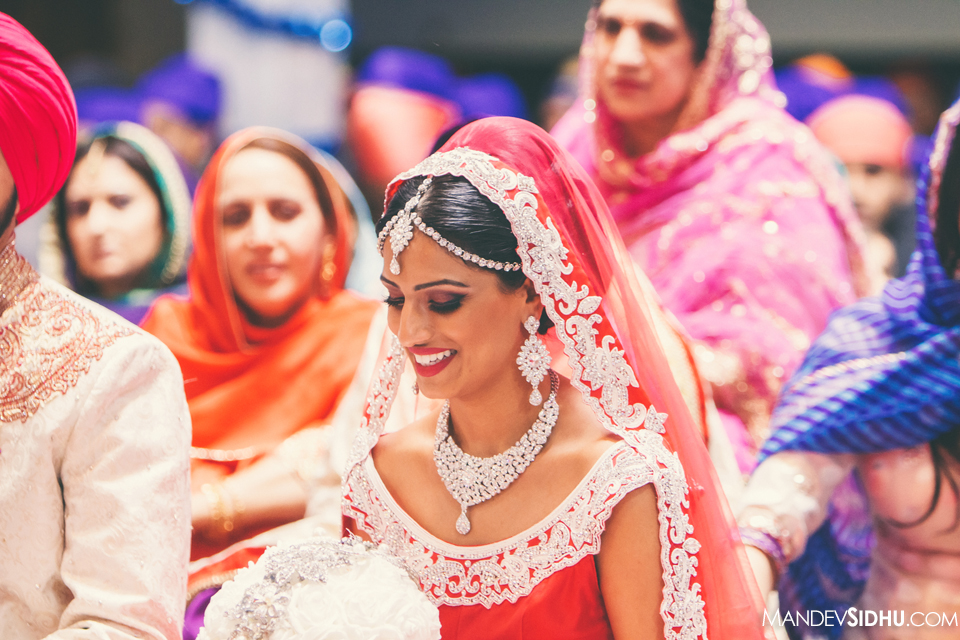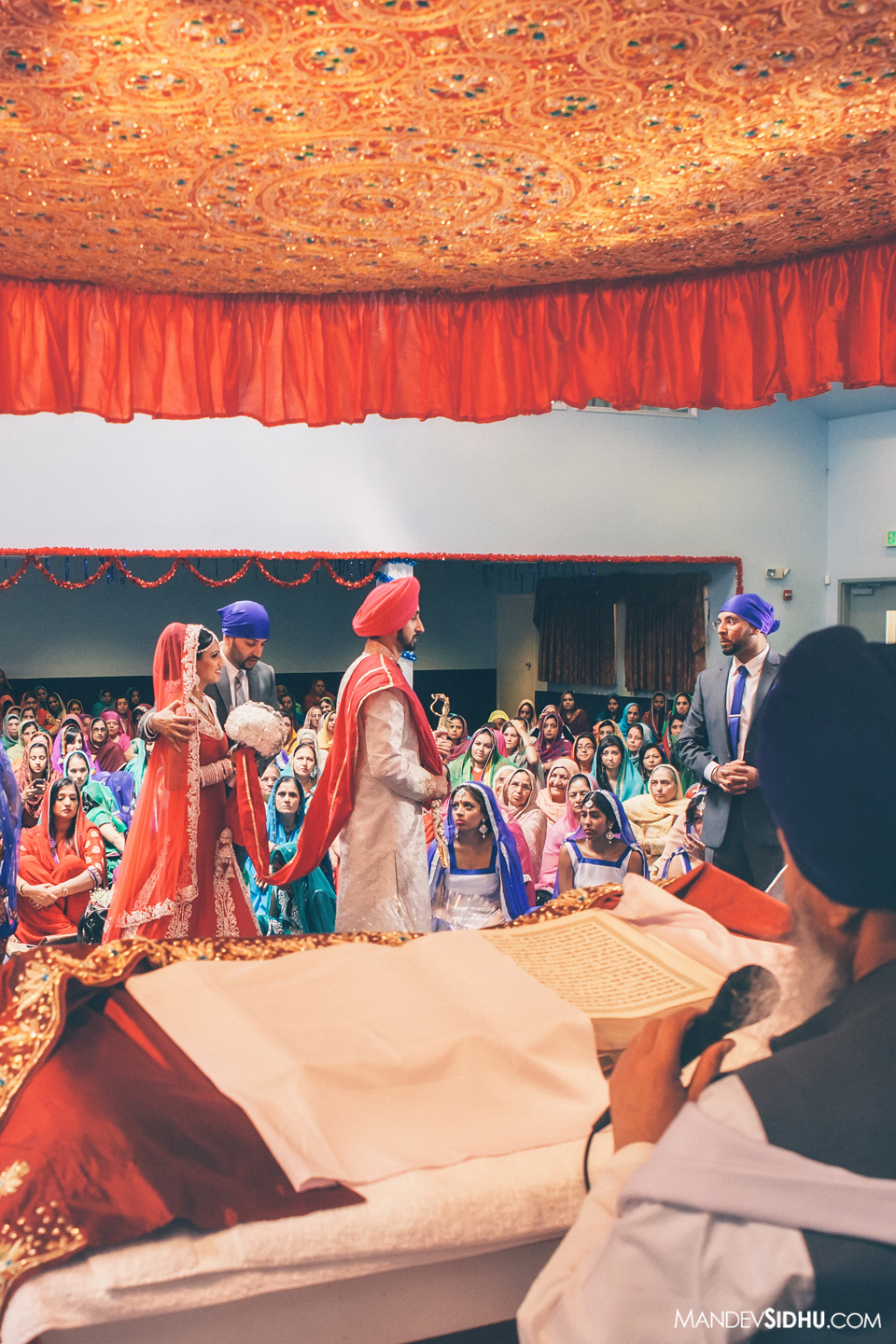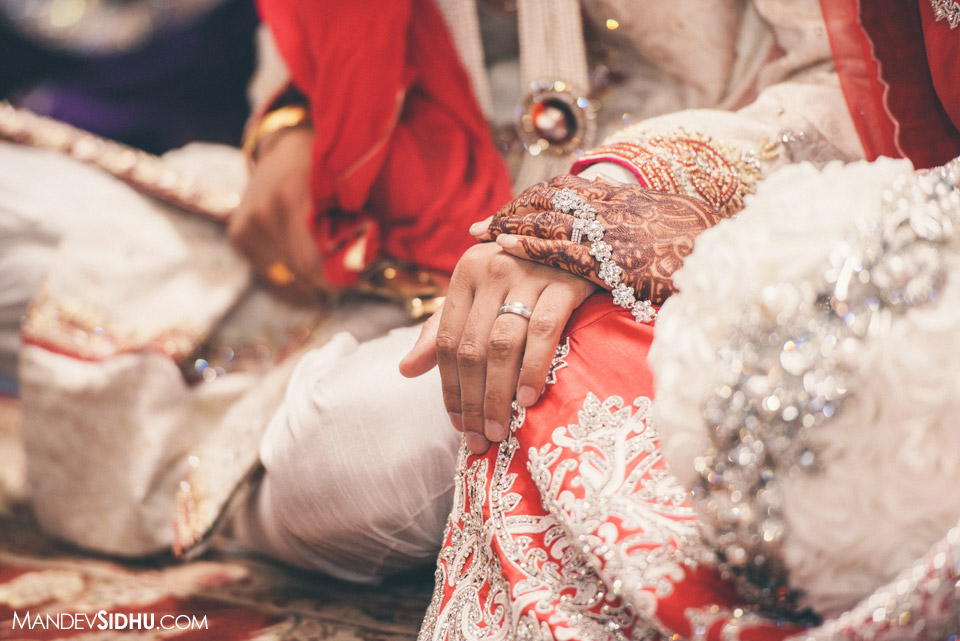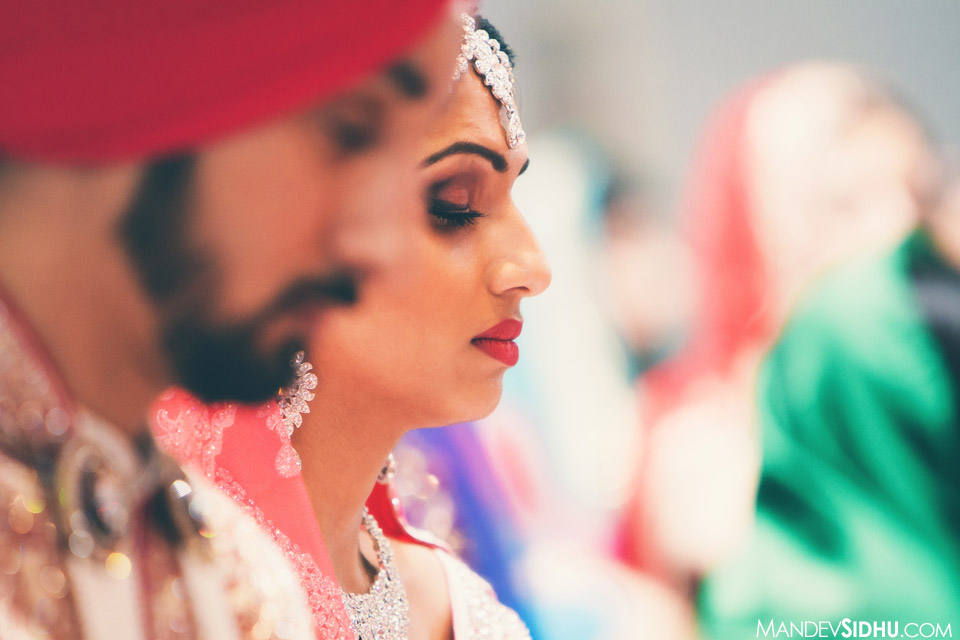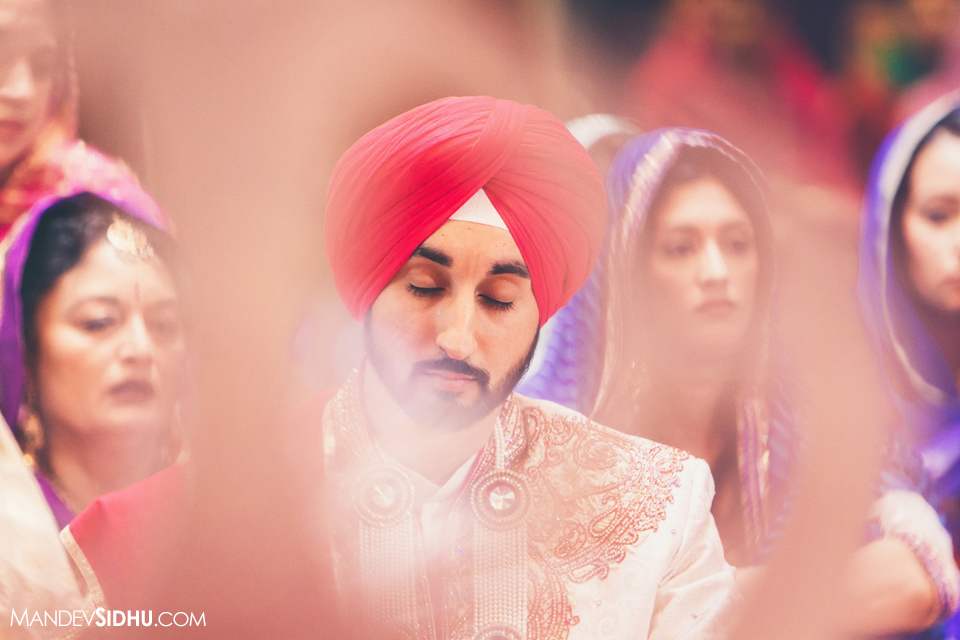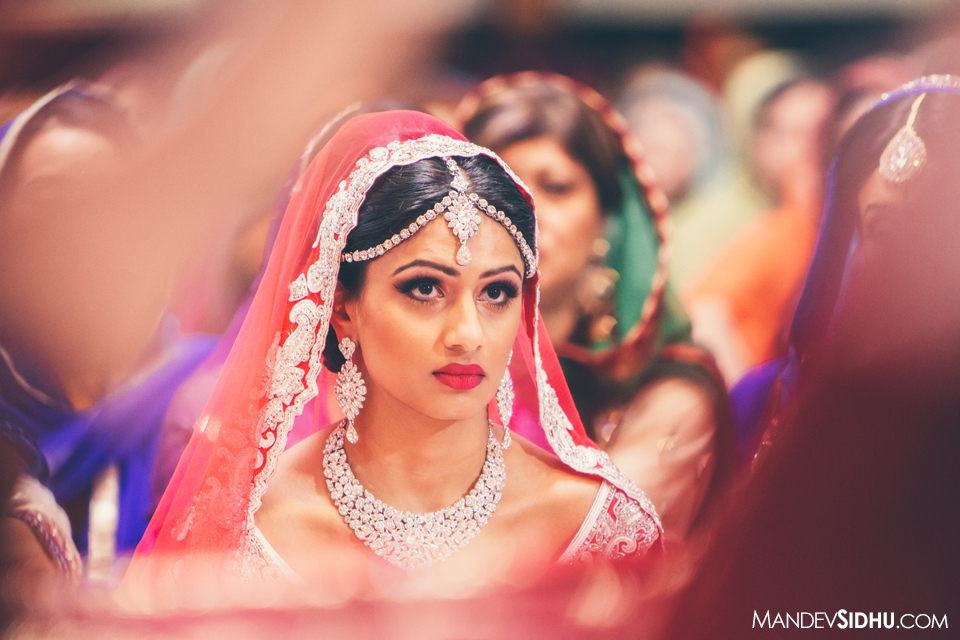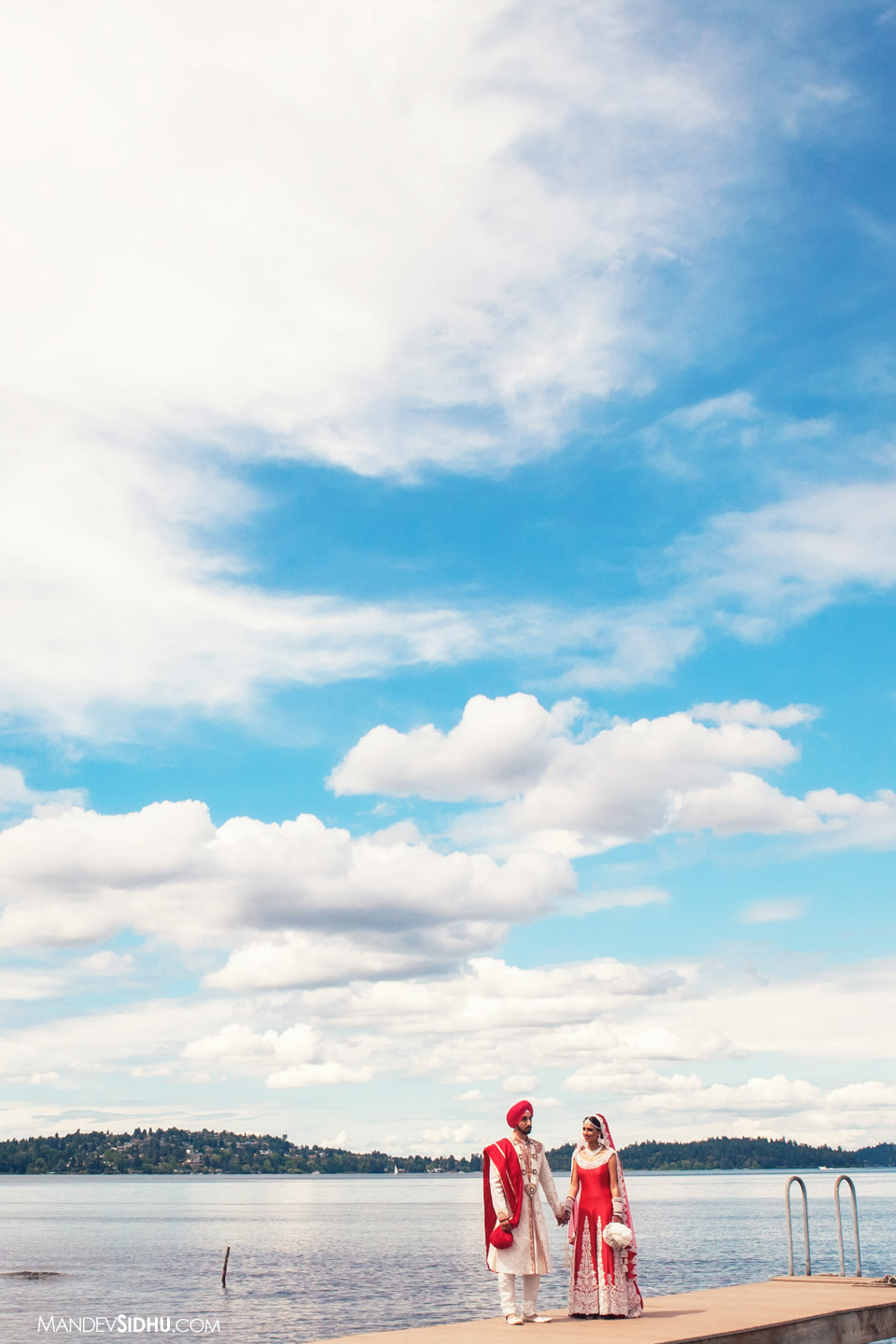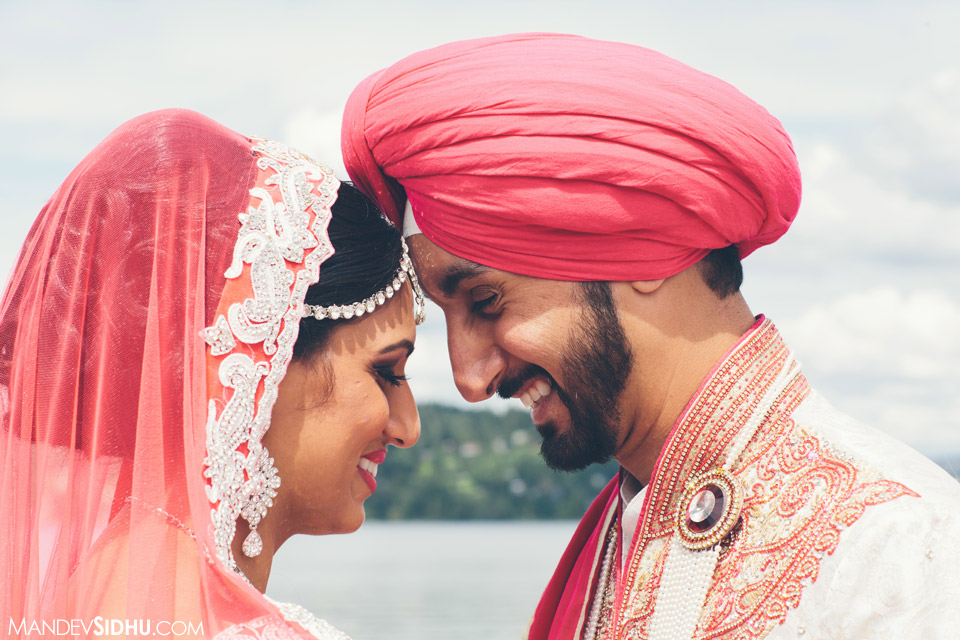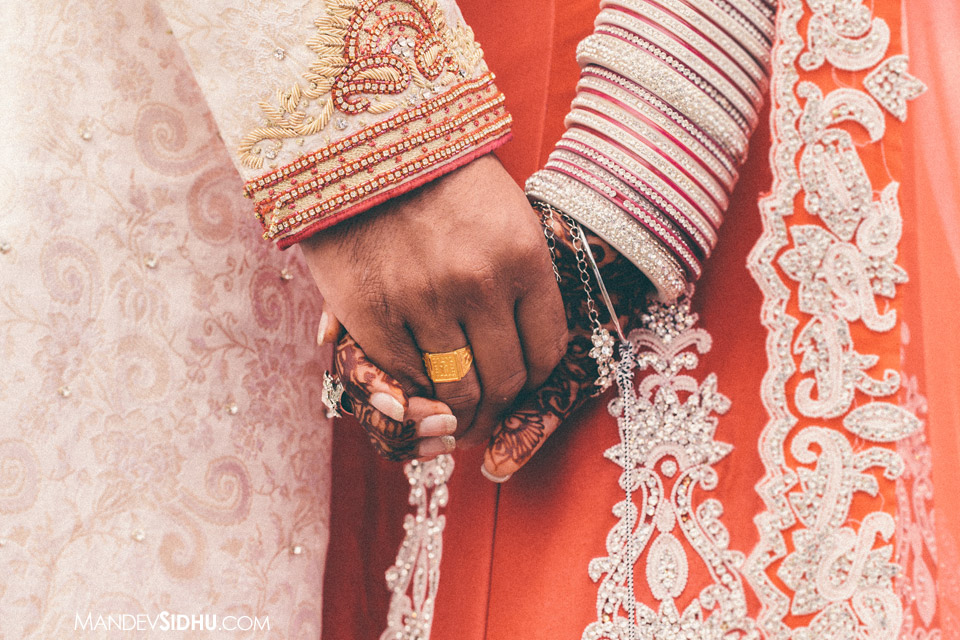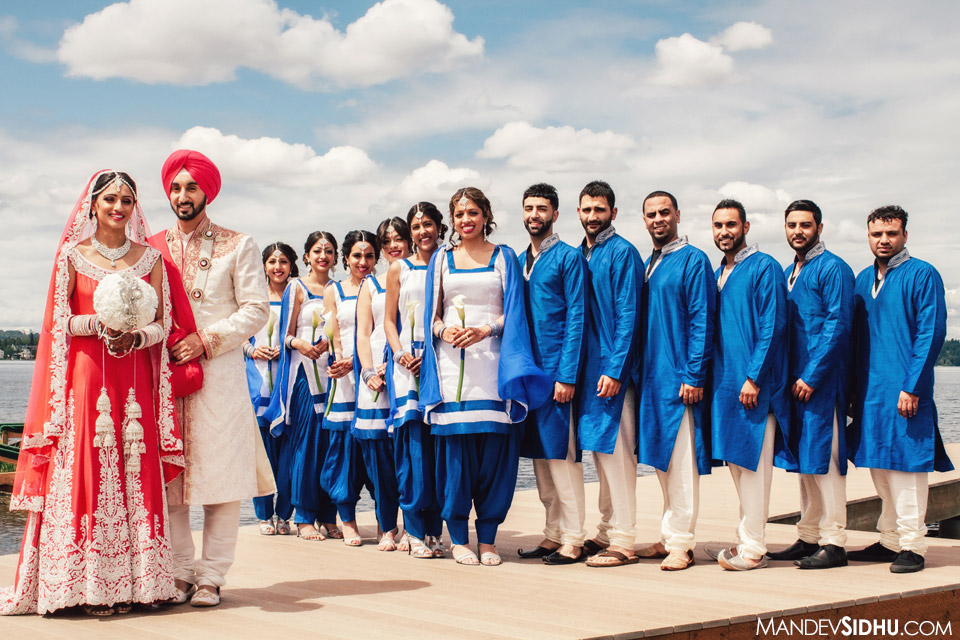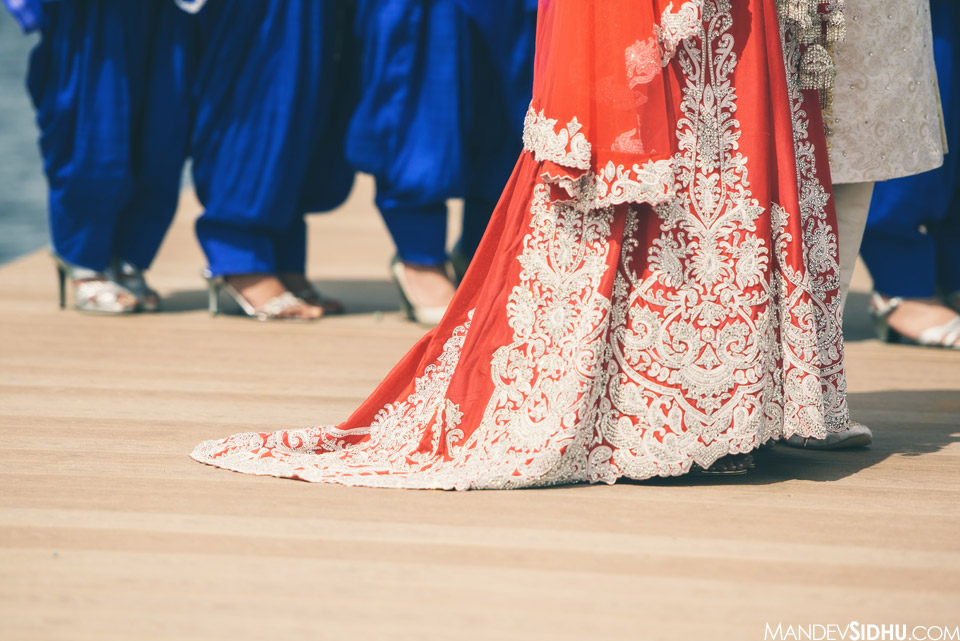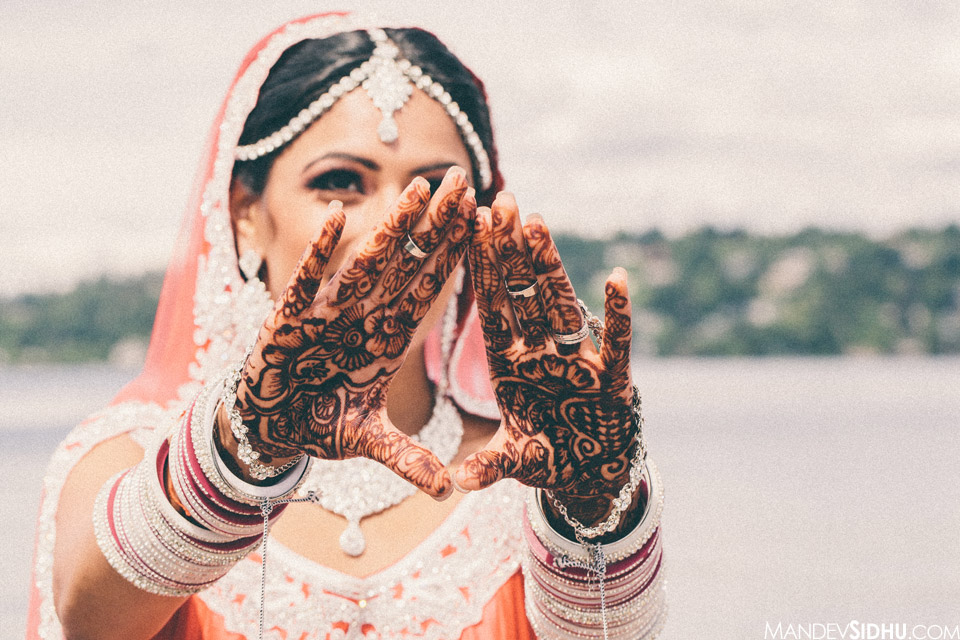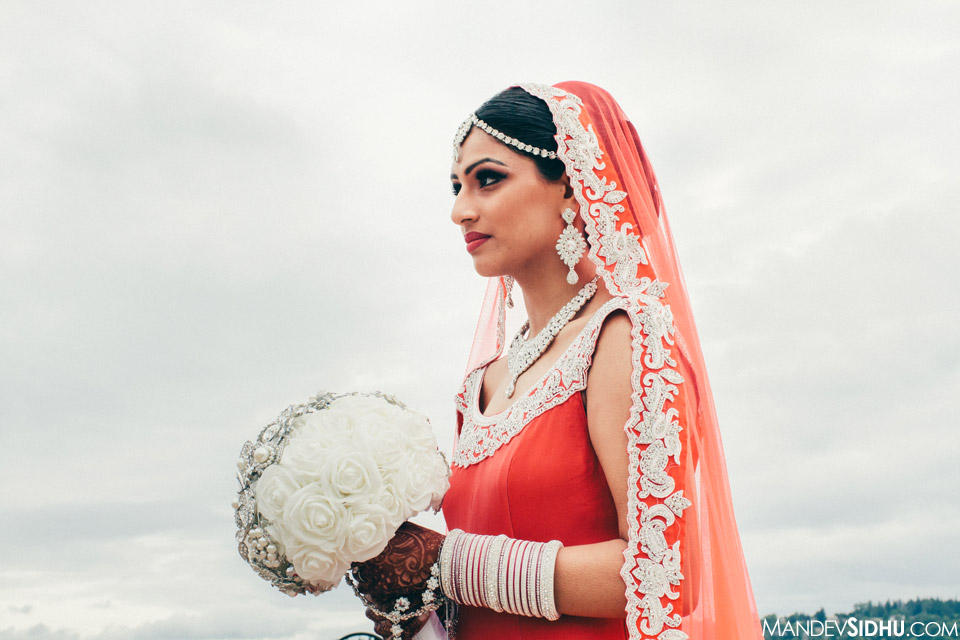 Dholi Ceremony at Bride's house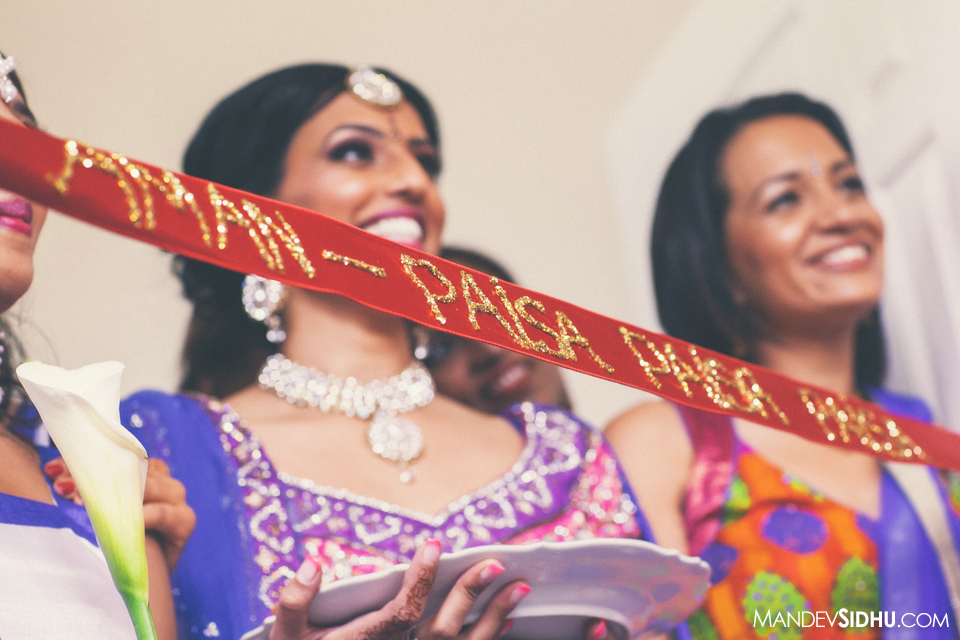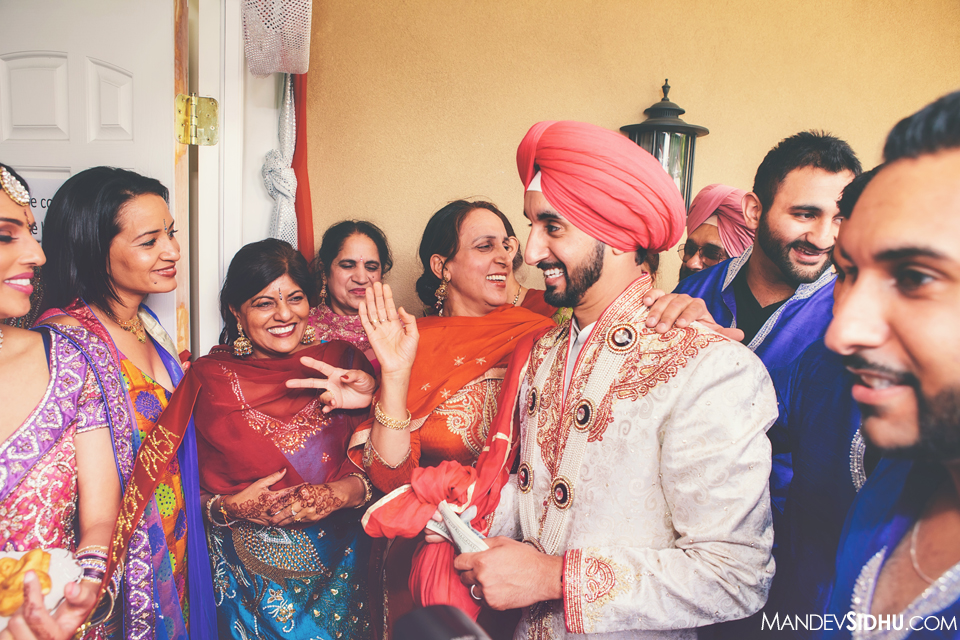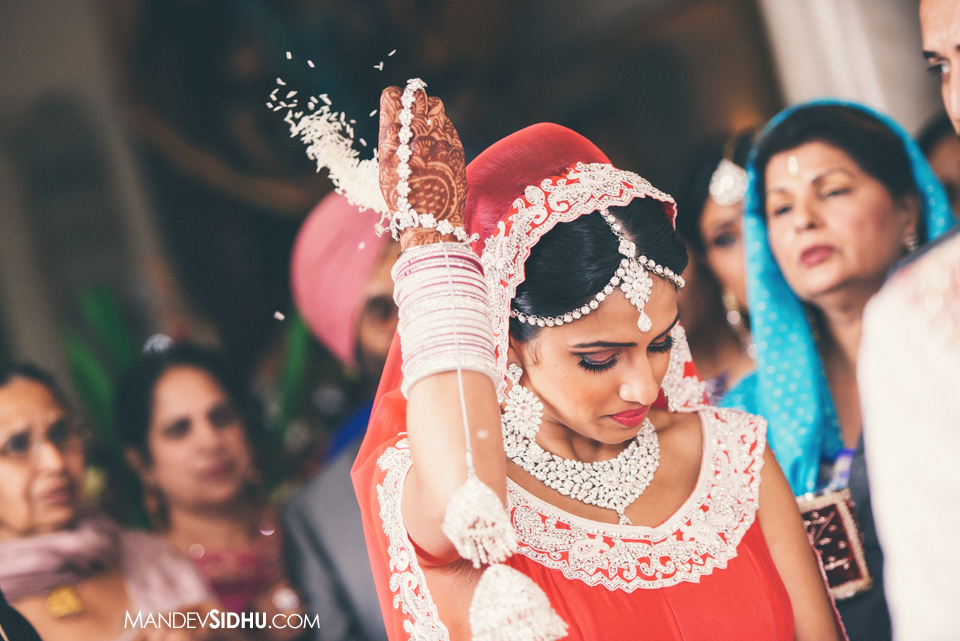 Reception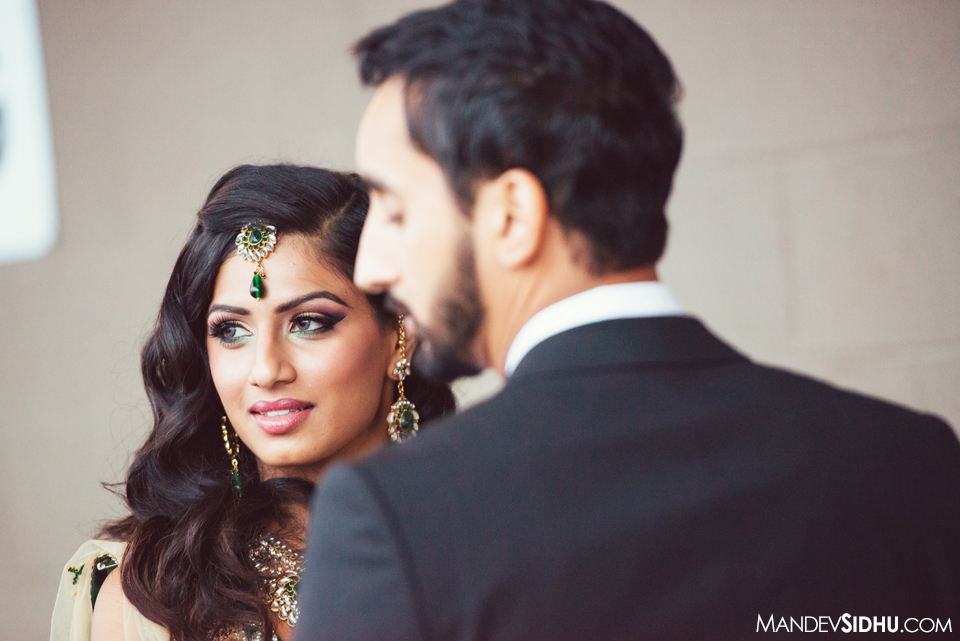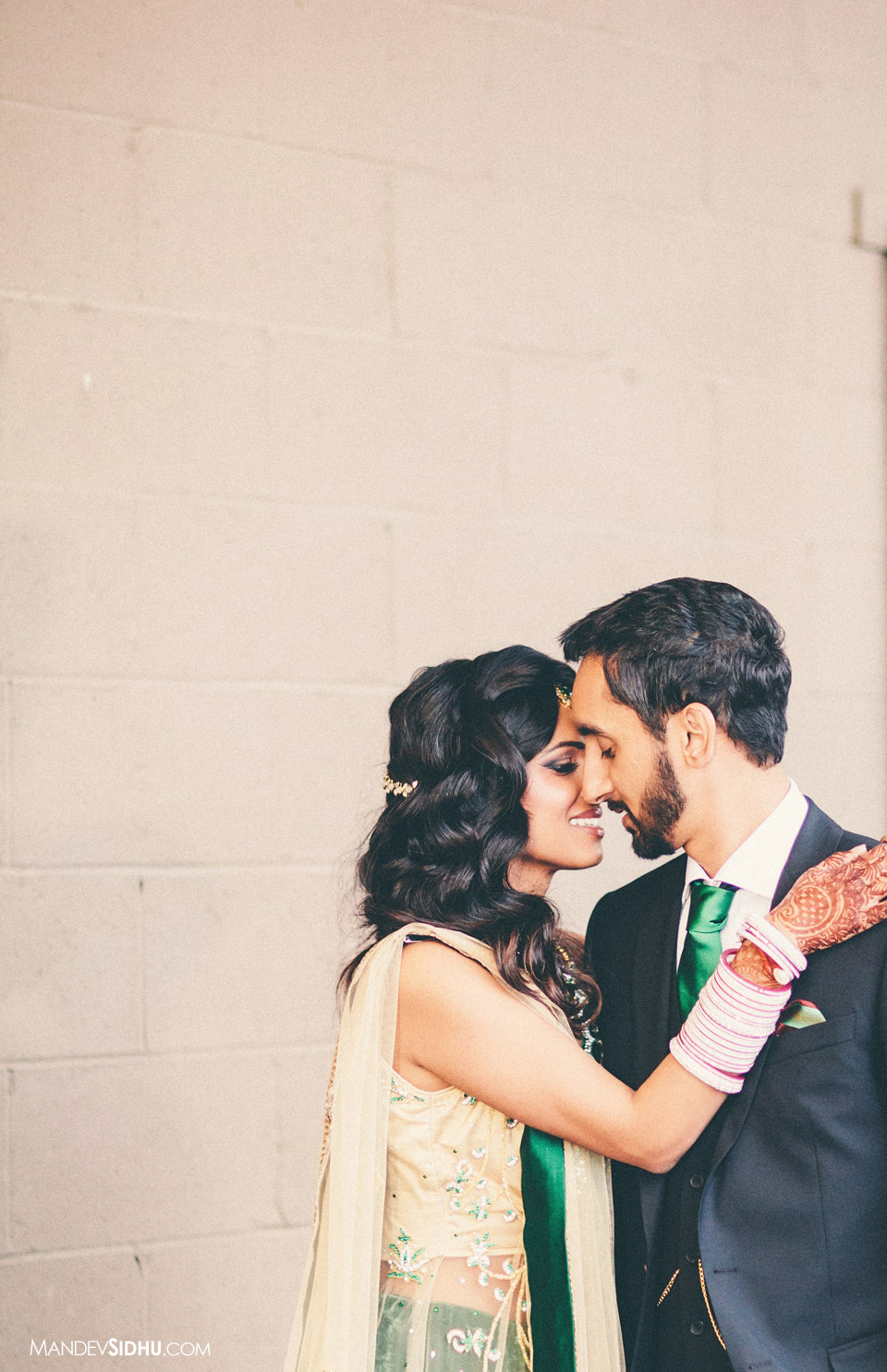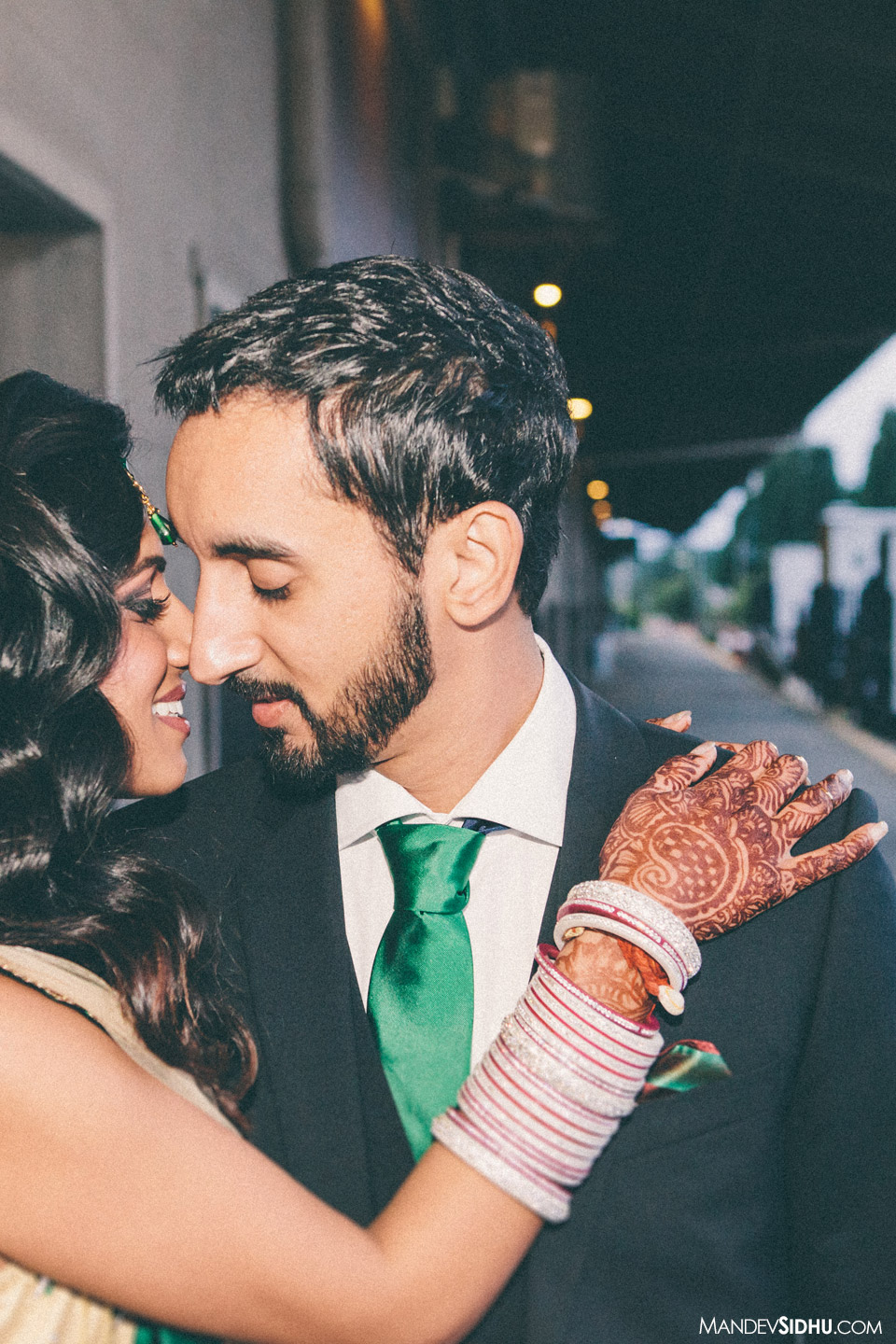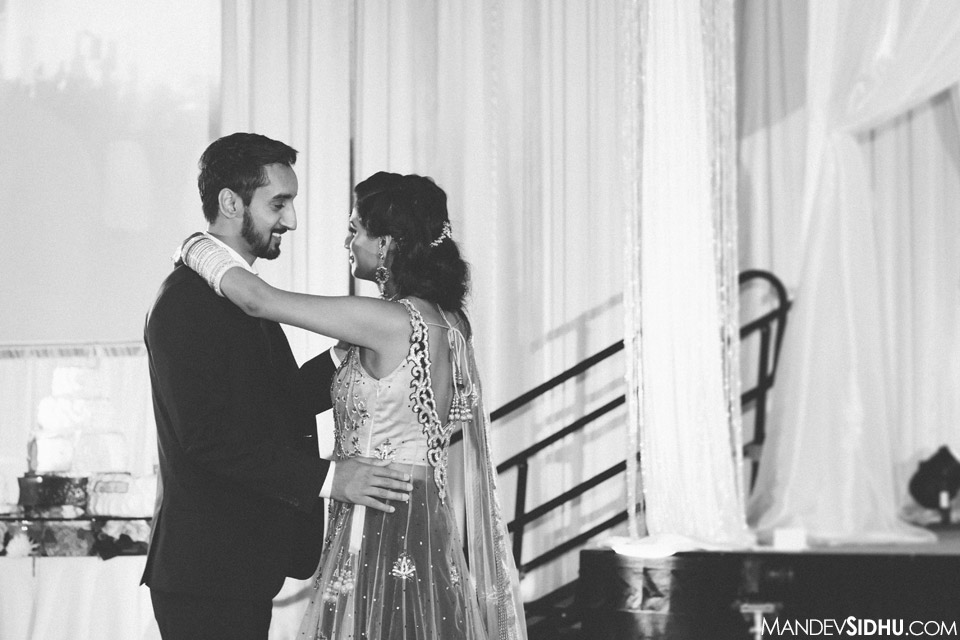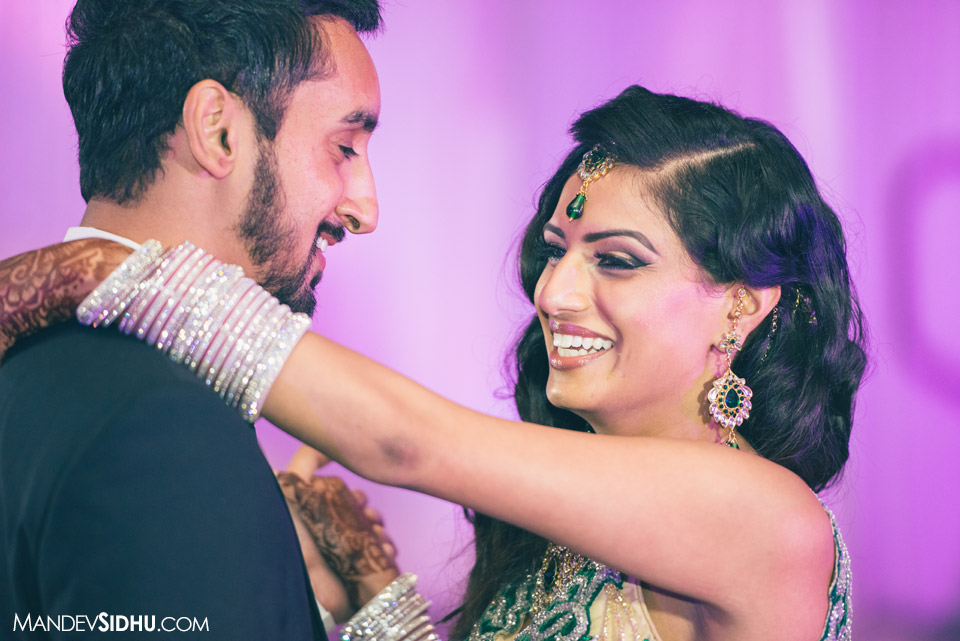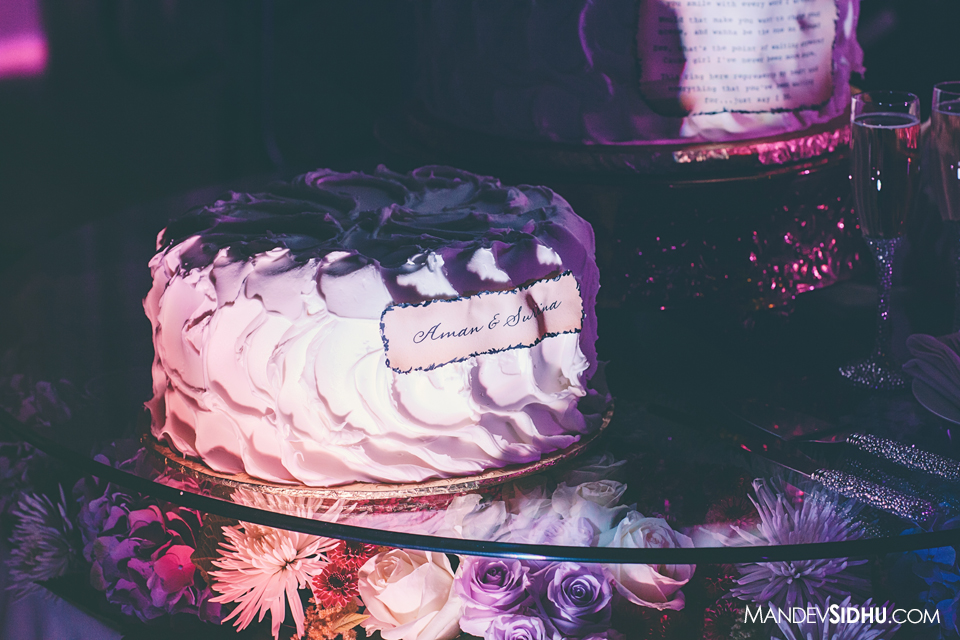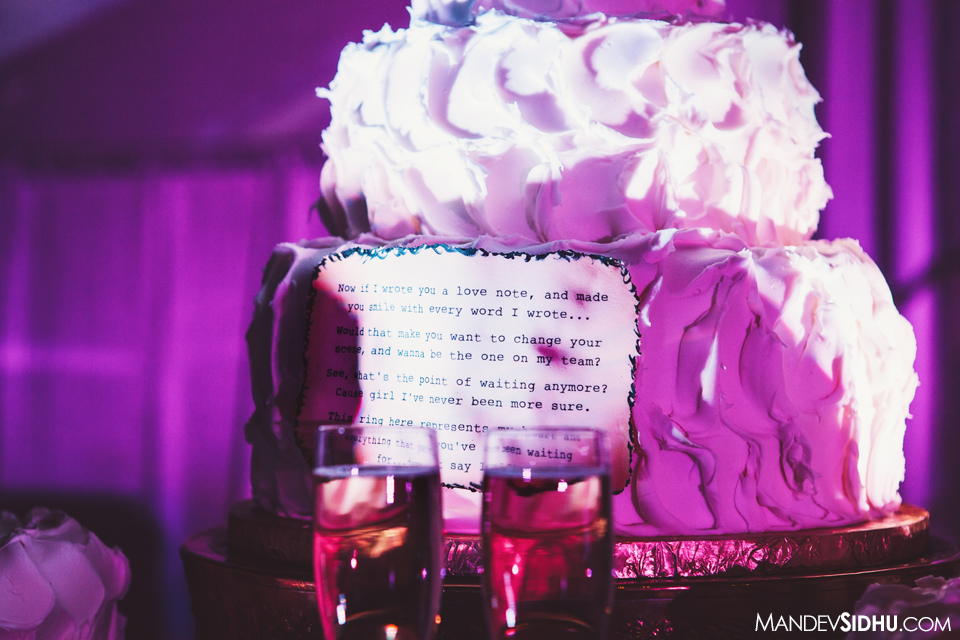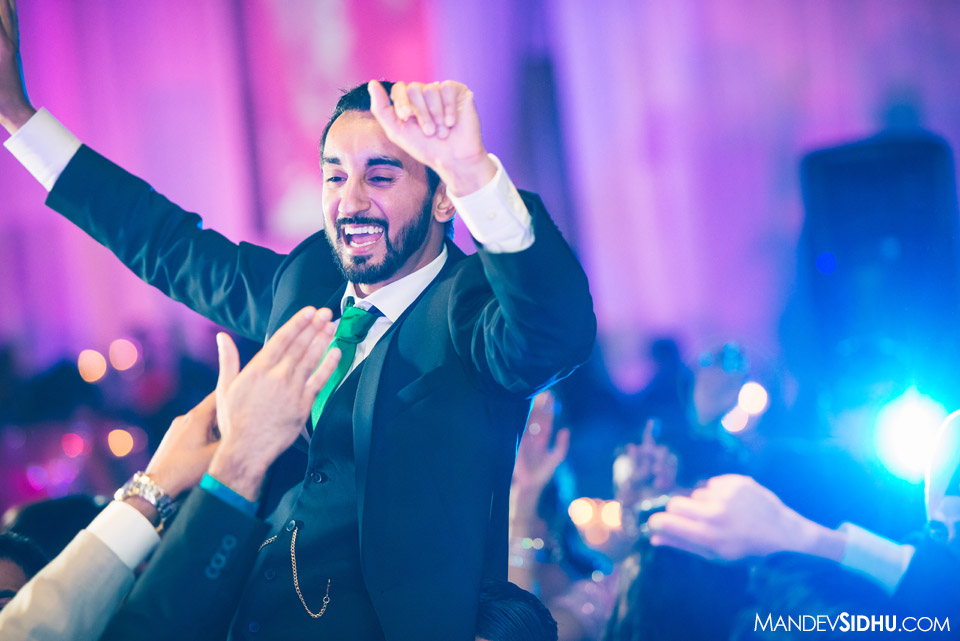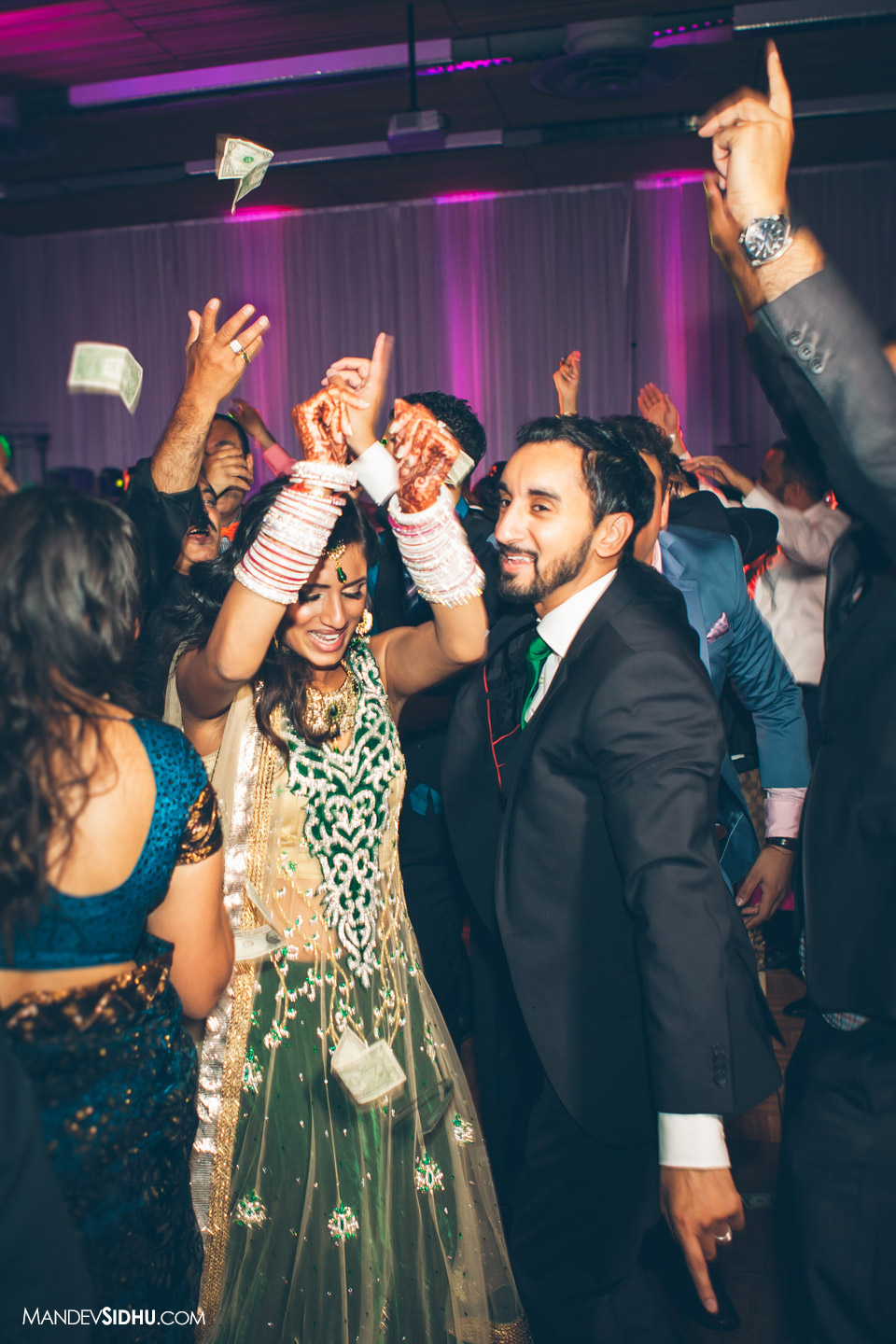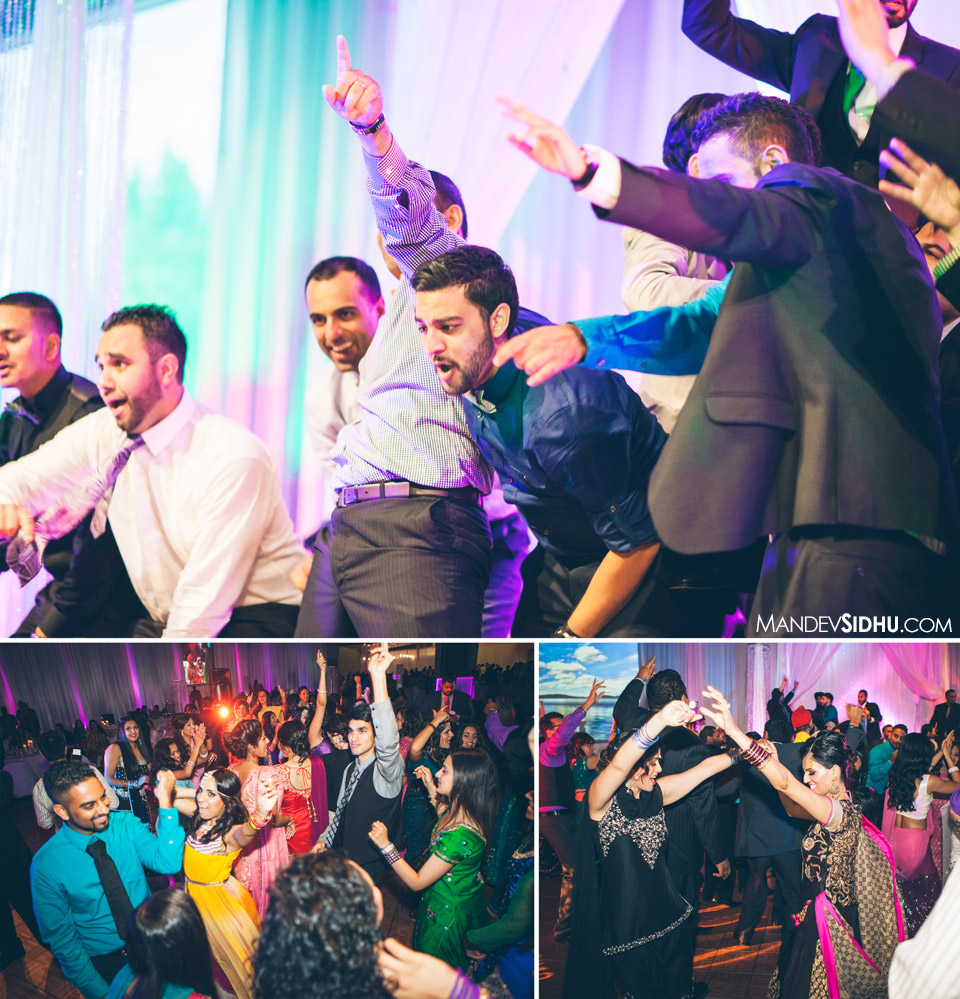 To follow my work on Facebook, please follow this link to my Facebook page. Thanks everyone, and thanks to Surina, Aman, and their friend's & family 🙂
It was an honor to photograph Kruti and Pritesh's beautiful Gujarati wedding. Their traditional Hindu ceremony took place at the Westin Hotel, in Bellevue, and came to life with bright colors, loving family, and happy friends.
Throughout the wedding festivities, it was evident that Kruti and Pritesh had developed a deep, meaningful, relationship with each other, their friends, and most importantly with their families. The love & joy in the air was invigorating and it created such a happy and celebratory feeling. Many of Pritesh and Kruti's guests travelled from all over the country, and the world, to attend their special day. New Jersey, Texas, Canada, London, and India, are just a few of the places.
I hope these photographs show the love, friendship, and joy that we felt from everybody. They are just a small glimpse into some of the traditions of a Gujarati-Hindu Wedding ceremony. Kruti and Pritesh were such a fun bride and groom. They were so relaxed, happy, and stress-free. They just enjoyed their special day, and I think that really added to the overall positive vibe. I'm so thankful to have them as friends, and can't wait to see them again!
Their Hindu wedding ceremony and reception took place at the wonderful Westin hotel in Bellevue, WA, and the Westin did an excellent job of hosting this special wedding. I also want to thank Parm for second-shooting with me. He has such a happy and fun spirit, and it was truly a pleasure to work with him. Thanks for all your help, and look forward to next time.
Thank you to all the friends and family, who helped to make this evening so special! And a huge congratulations to Kruti and Pritesh!!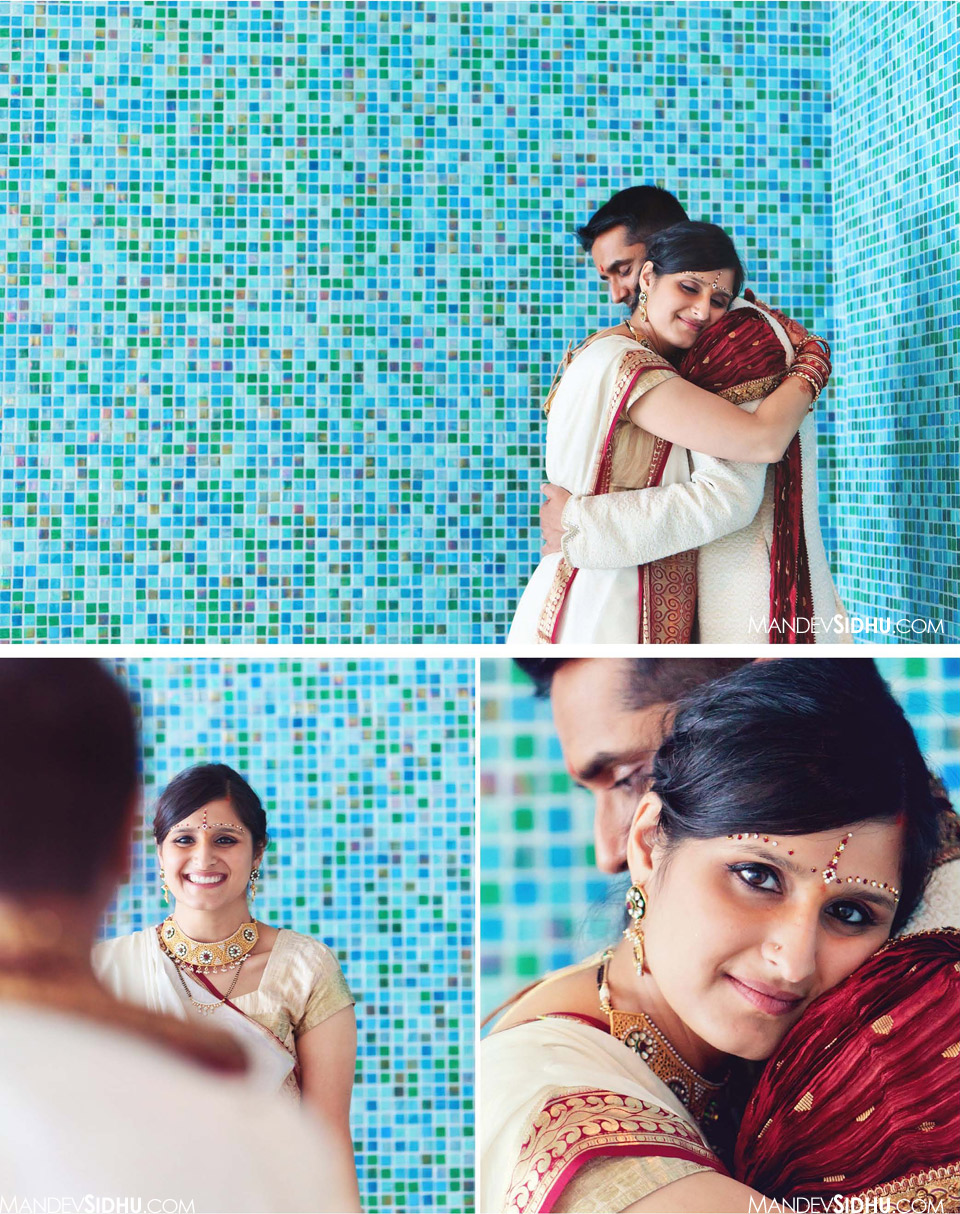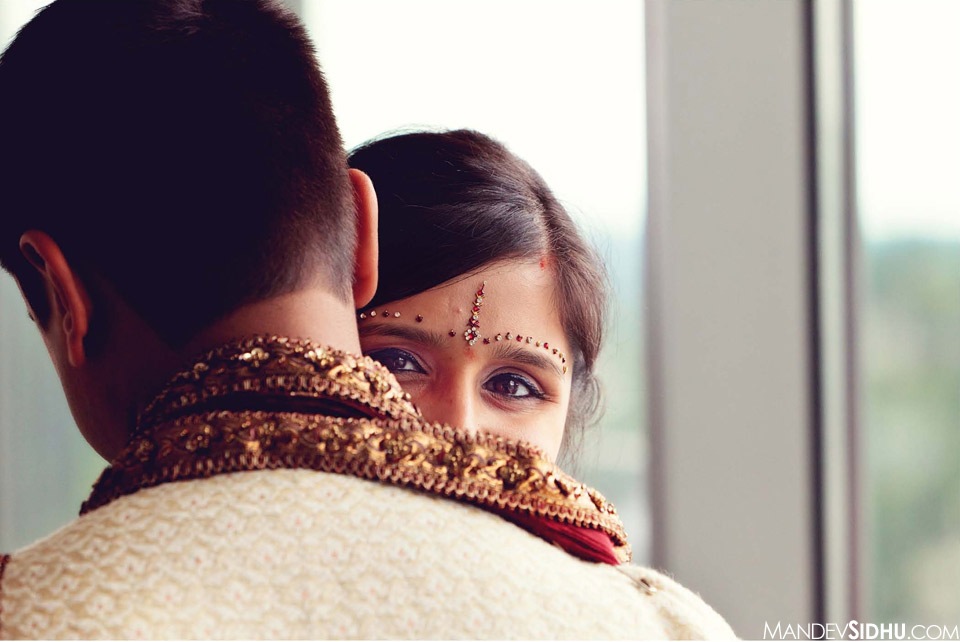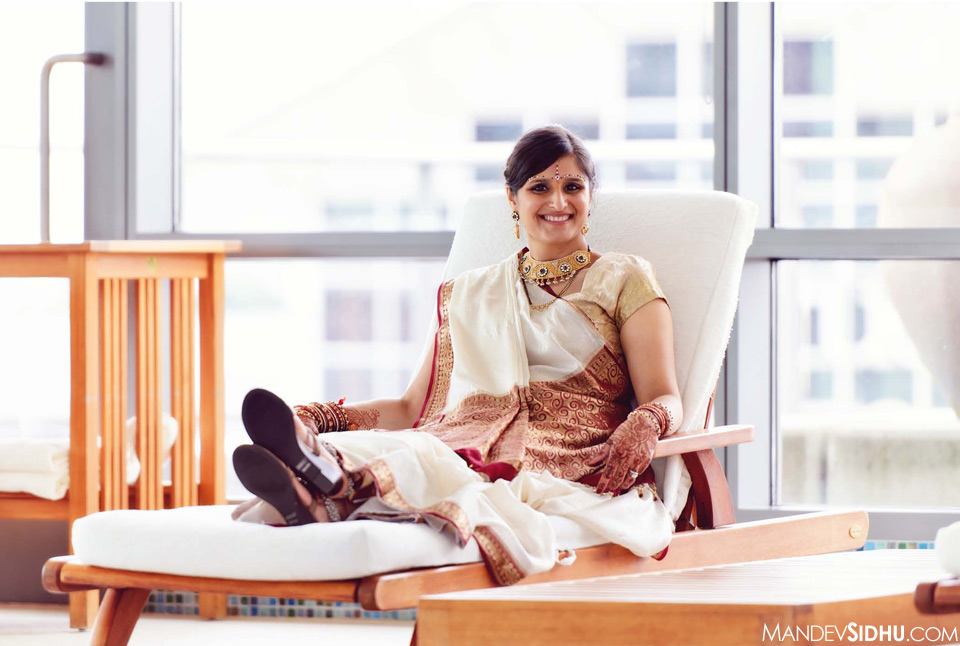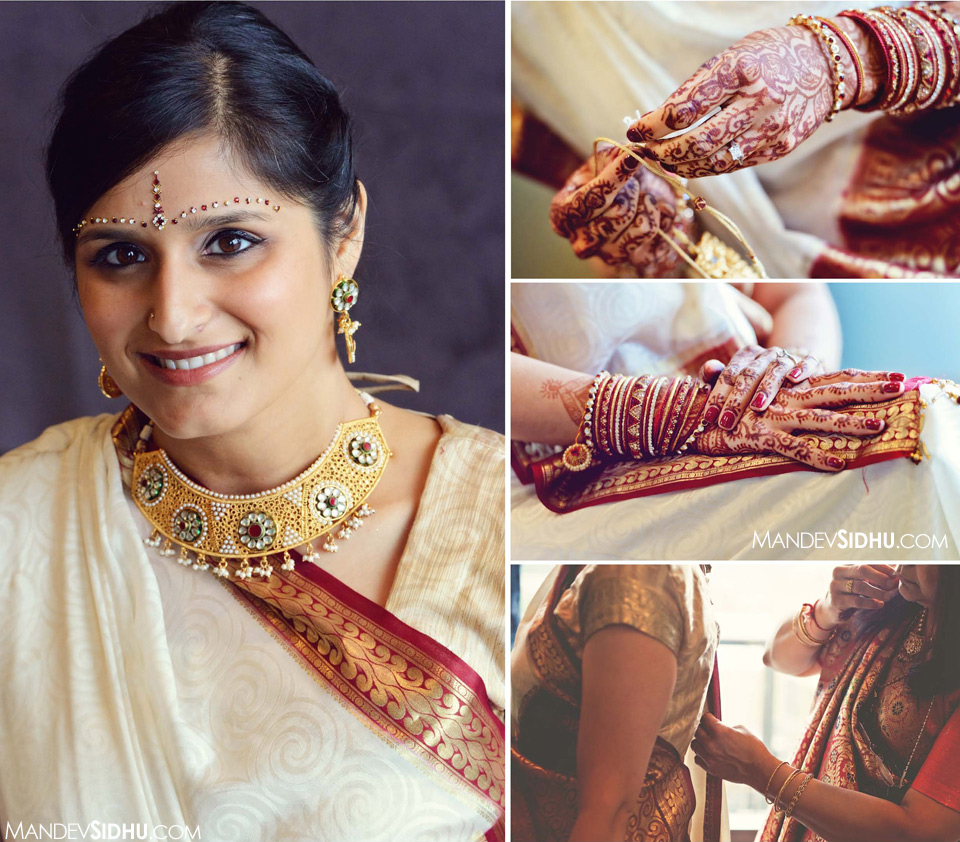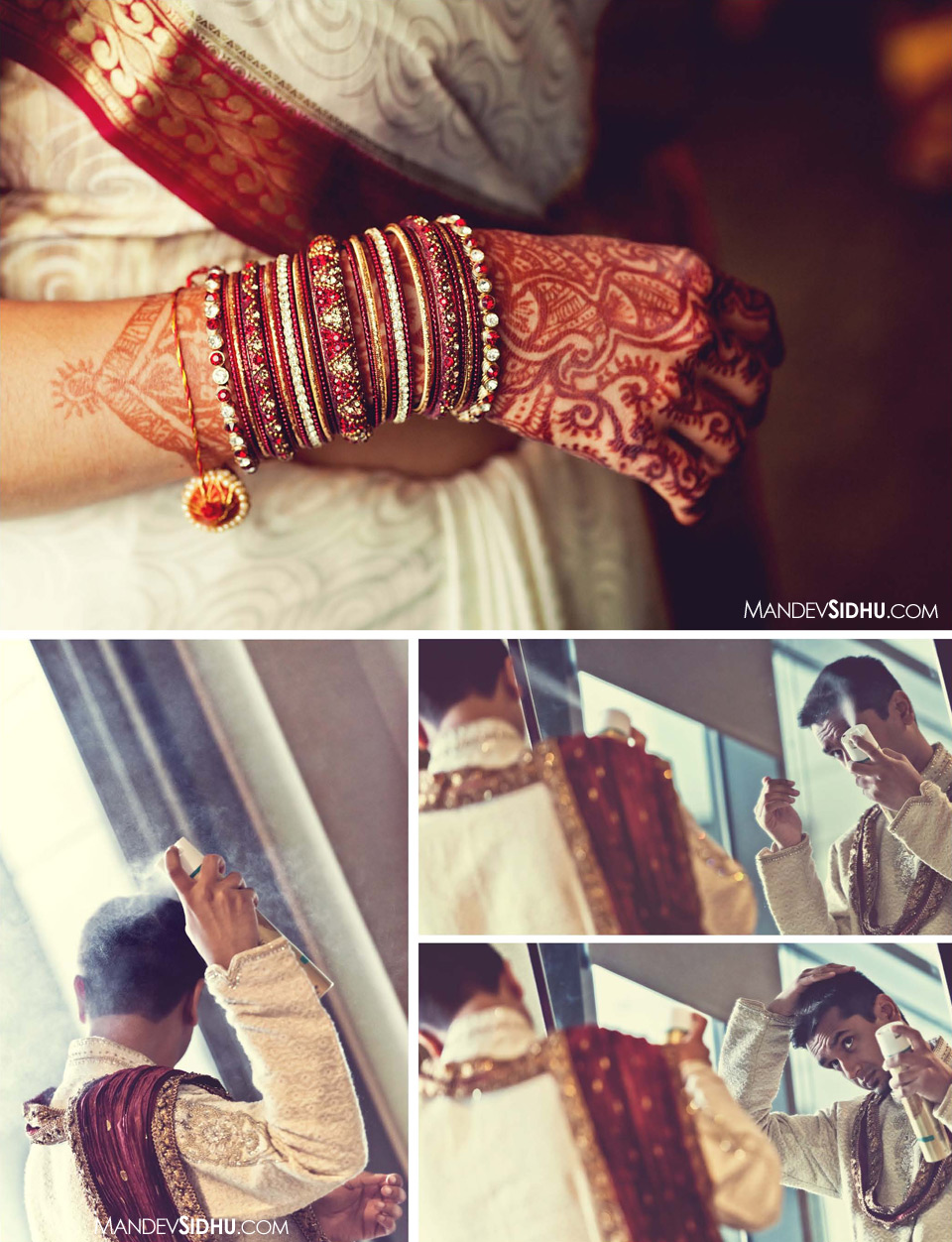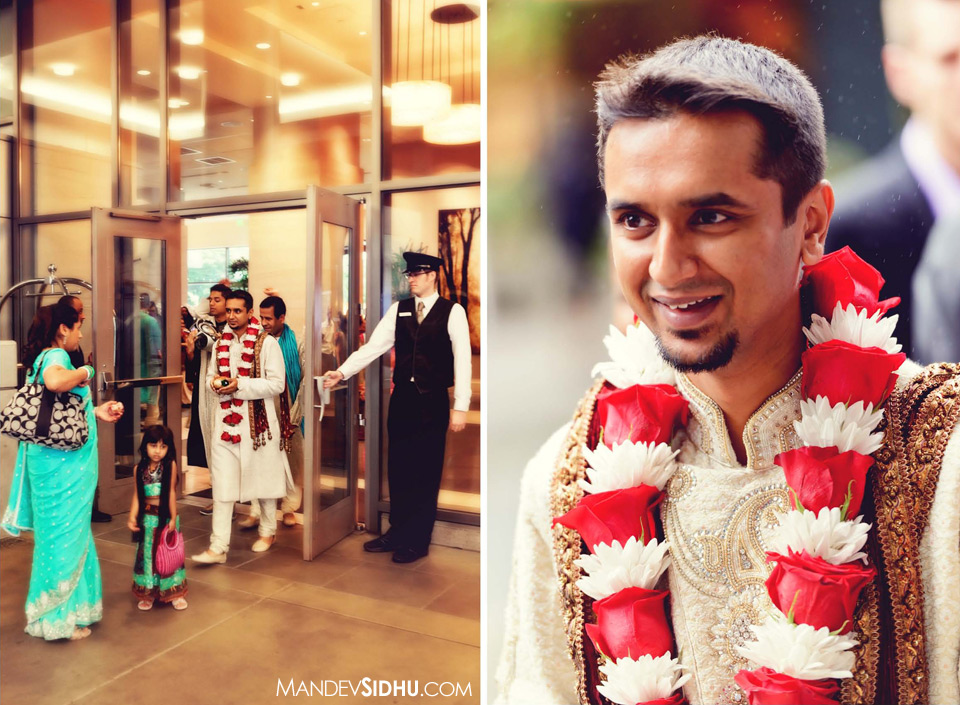 Baraat:  In traditional times, the Gujaratis's did not marry within their own town; therefore, the groom's family had to travel to the bride's town.  The baraat is a processional of the groom and his family making the journey to the wedding. It's been so awesome to see this same tradition occur in Sikh Weddings, and even Cambodian-Khmer weddings!
During this baraat, Pritesh, his friends, and family, walked around the Westin Hotel, in downtown Bellevue.  They gathered in the front of the hotel, where they danced and celebrated.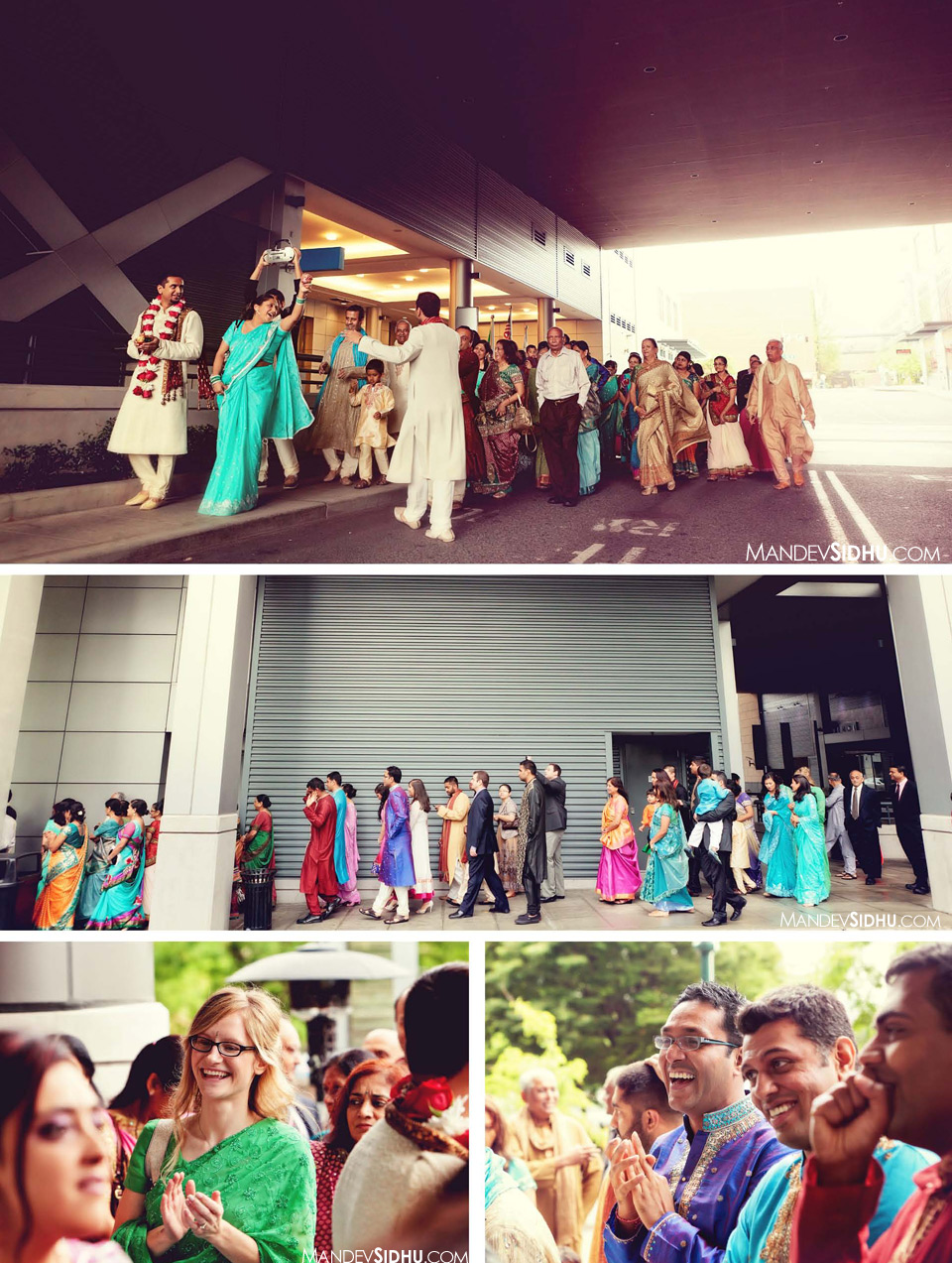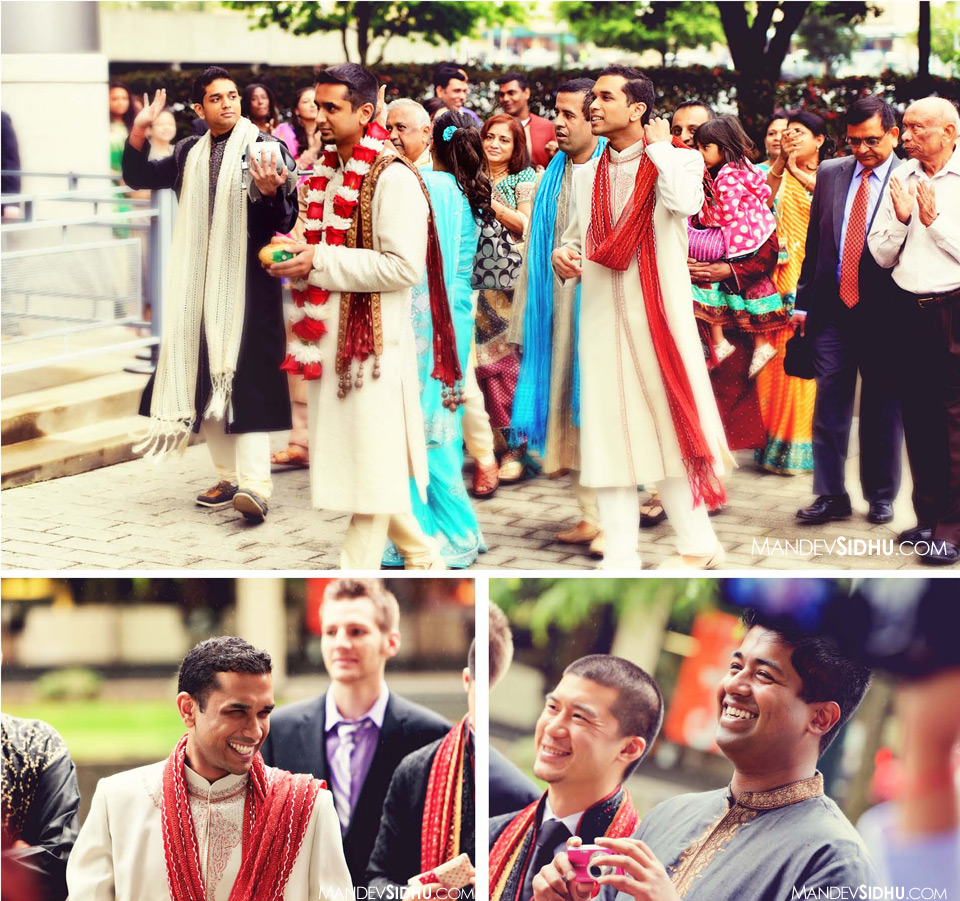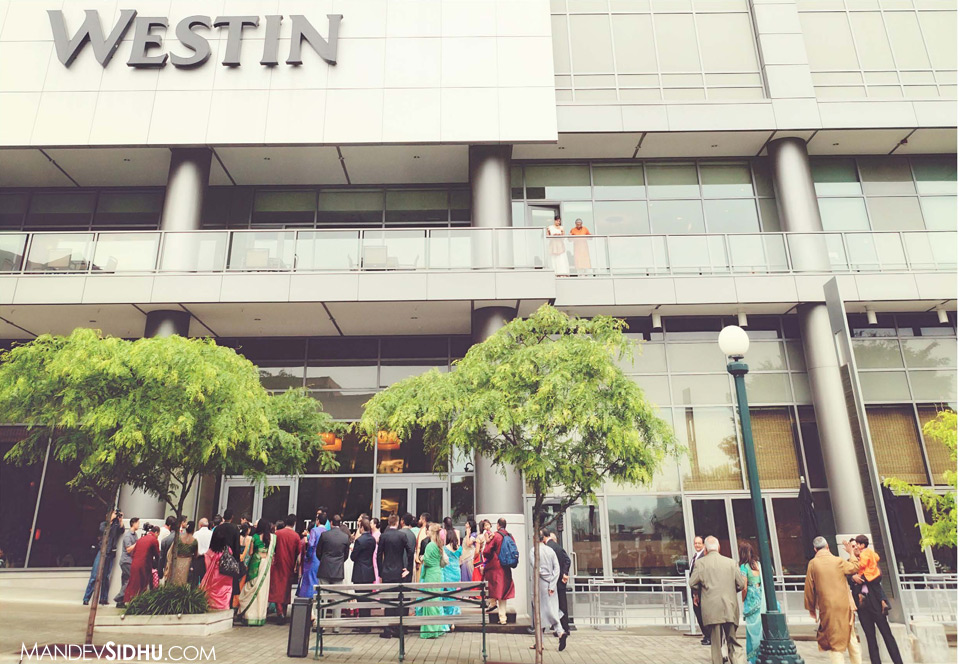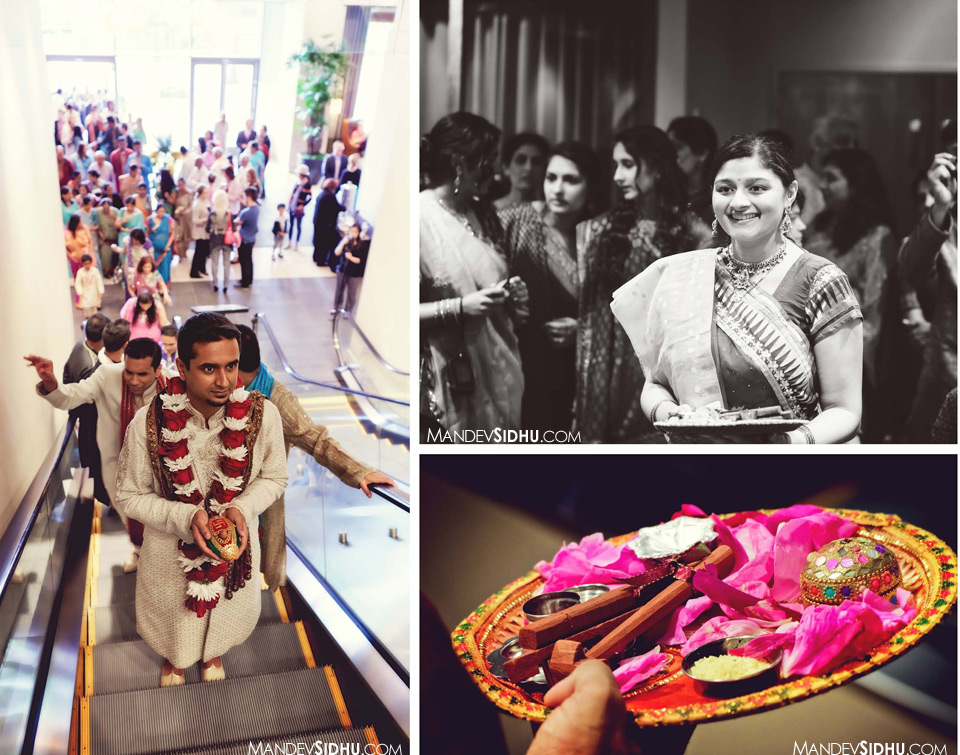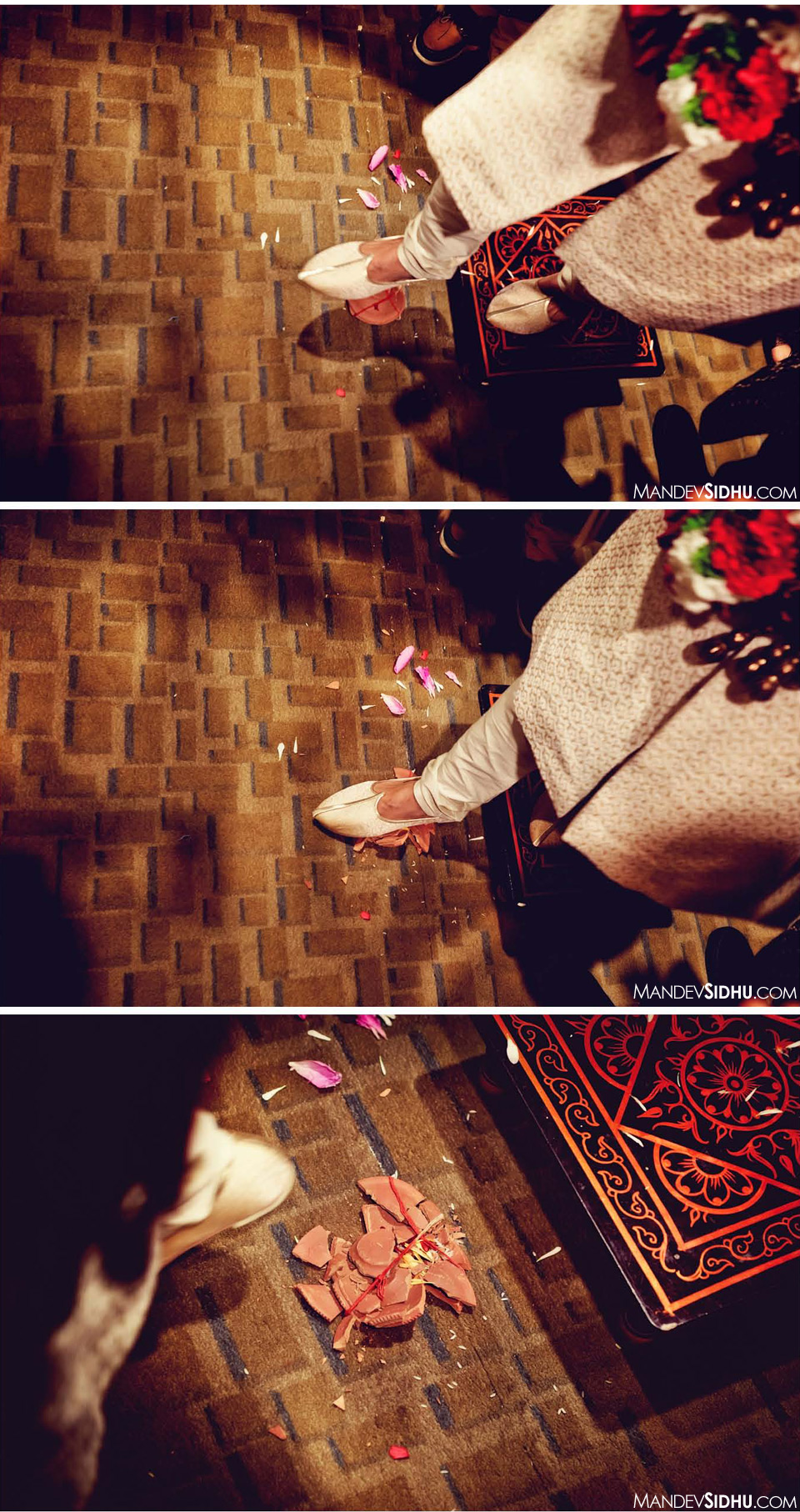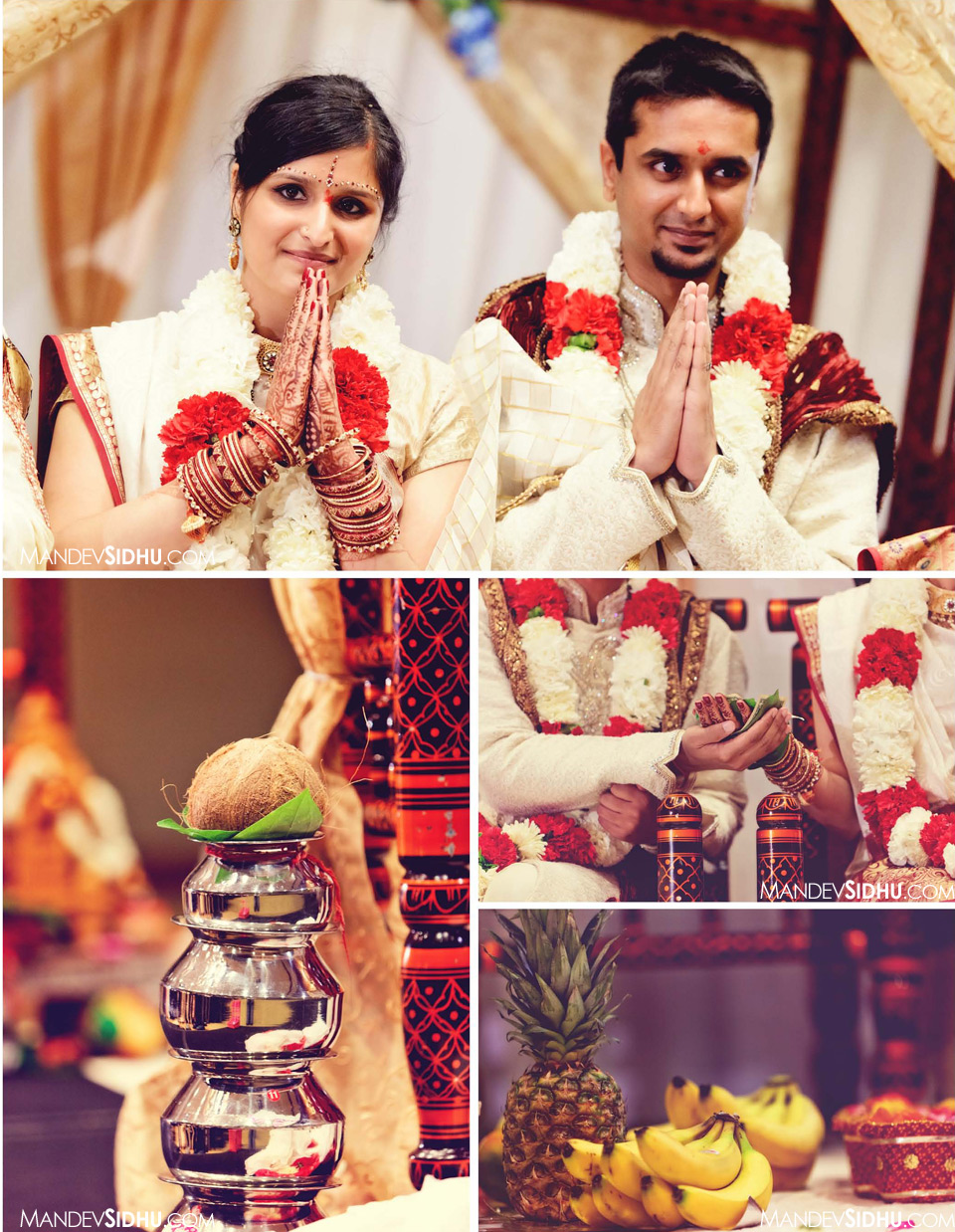 The photo below shows the "Hasta Milap," where the groom's scarf is tied to the bride's lehenga.  This is to symbolize the union of their souls as the pundit (priest) prays to Goddess Parvati and Goddess Lakshmi to bless the couple. At the same time, friends shower the couple with grains of rice and rose petals.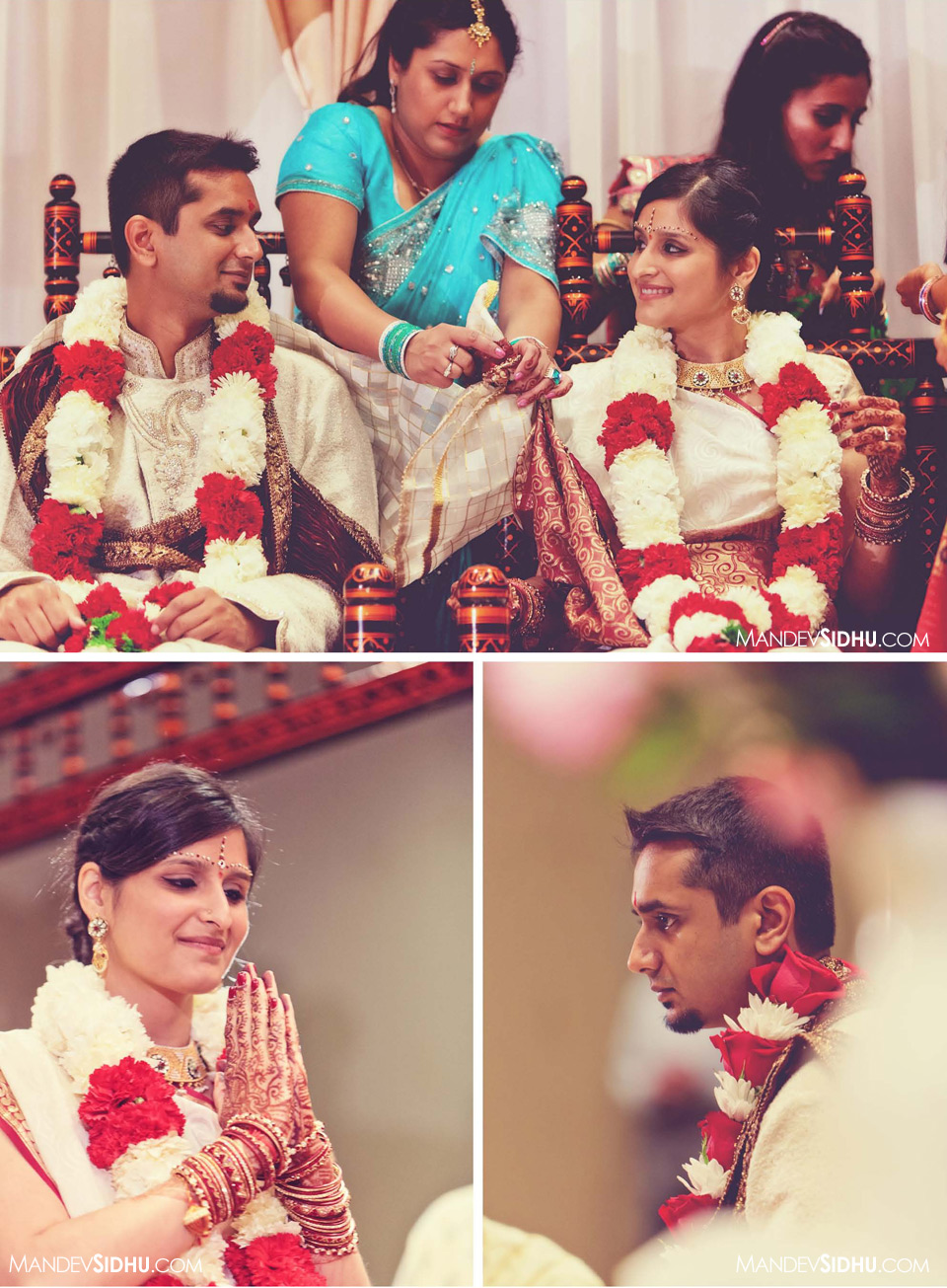 During the "Mangal Pheras," the bride and groom circle the sacred fire four times. Each circle signifies one of the four human goals: Dharma, Artha, Kama, and Moksha.  (Natural Law, Purpose, Love, Liberation)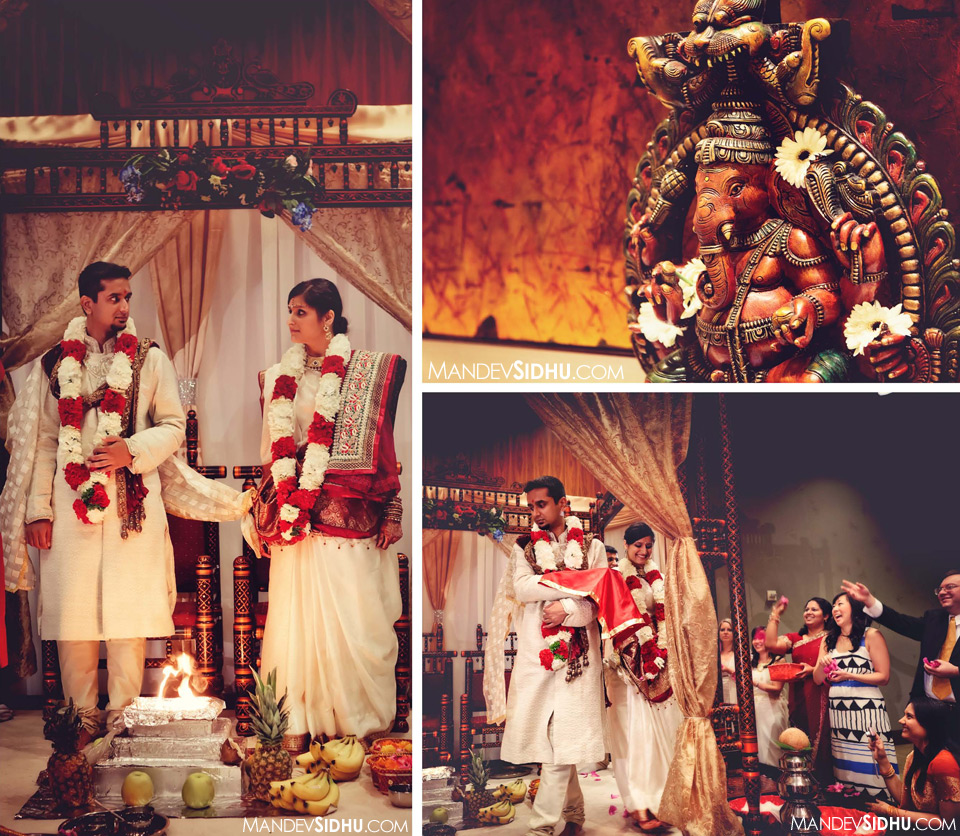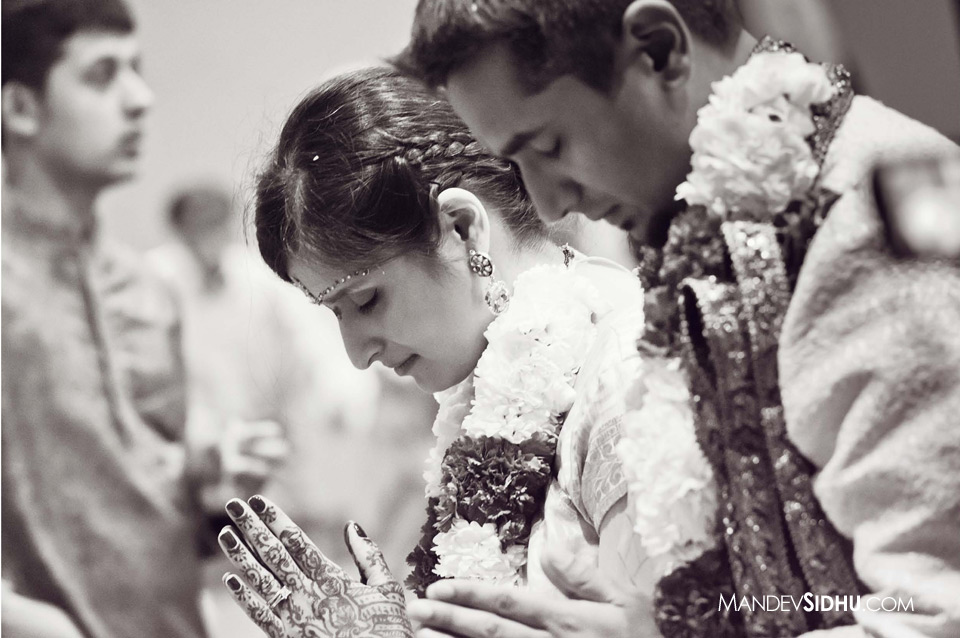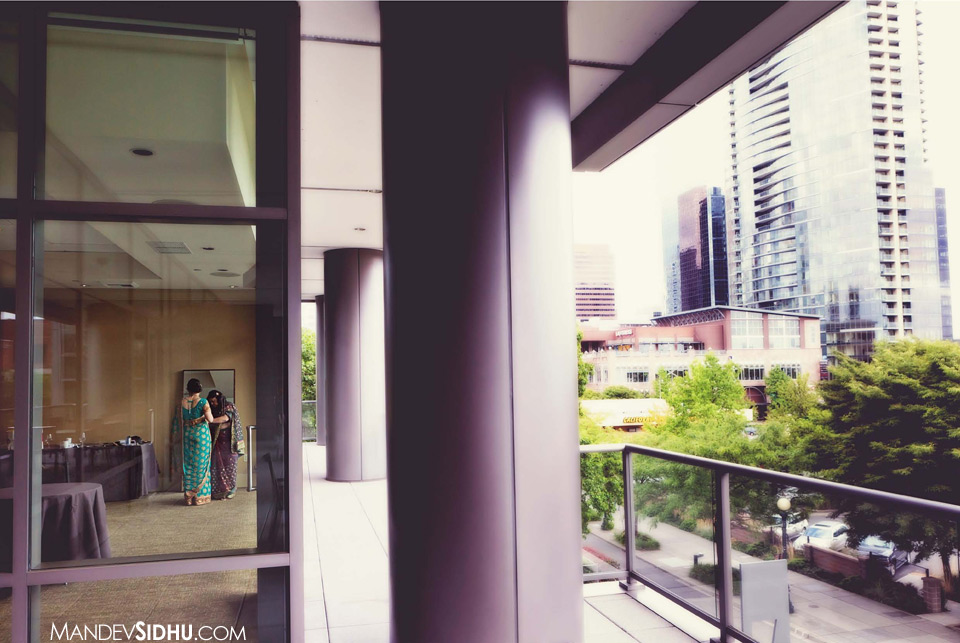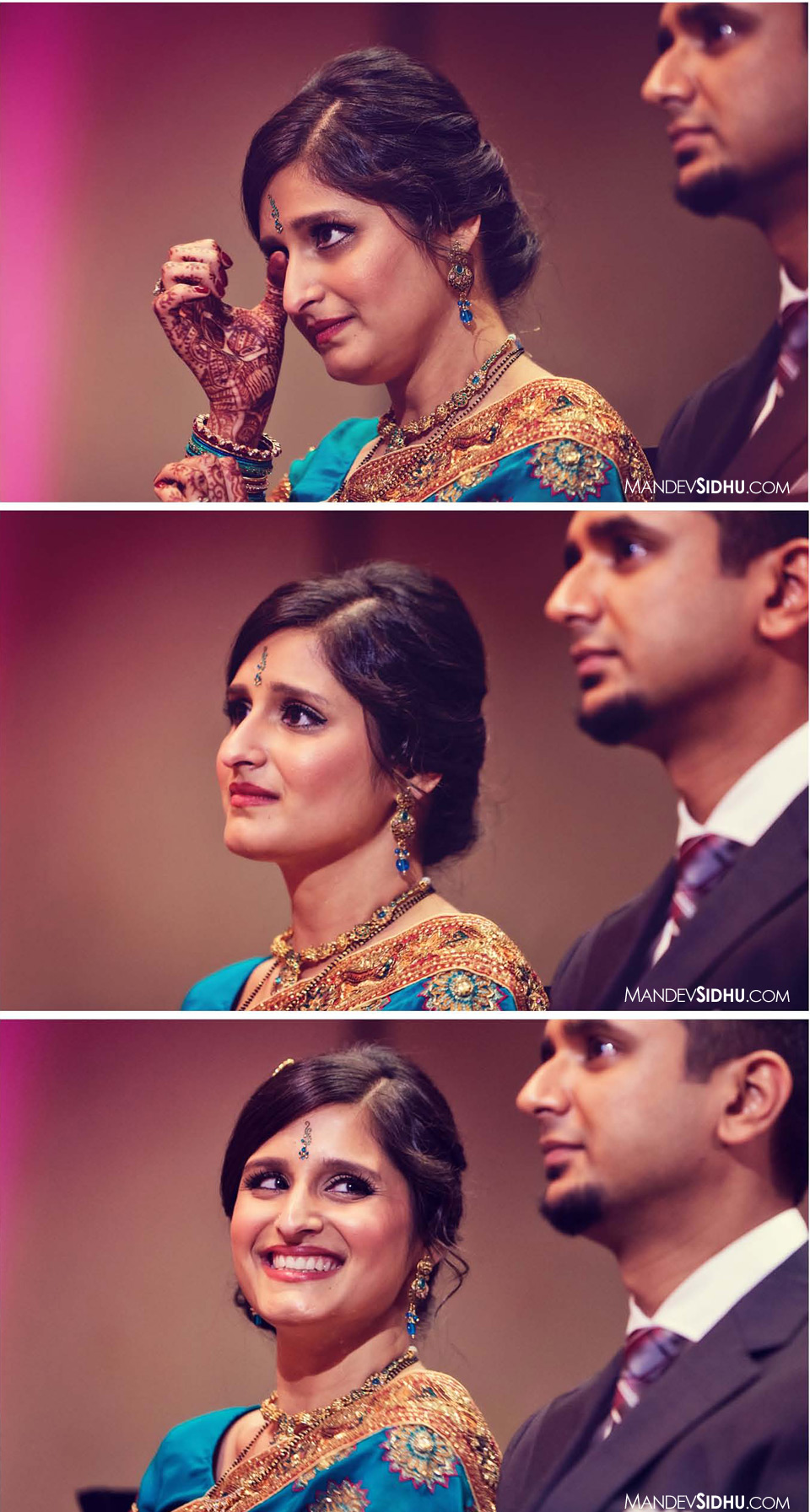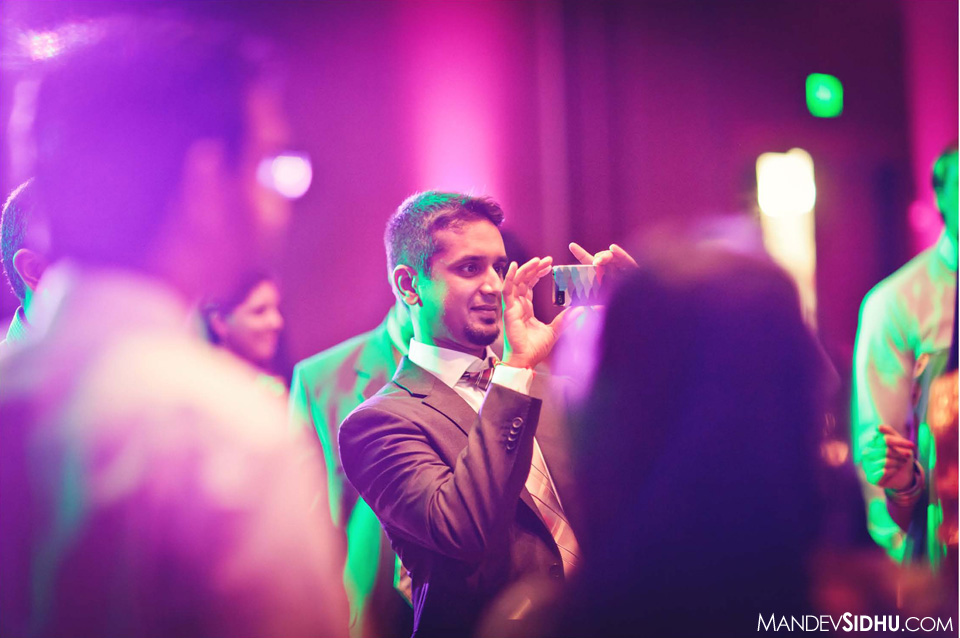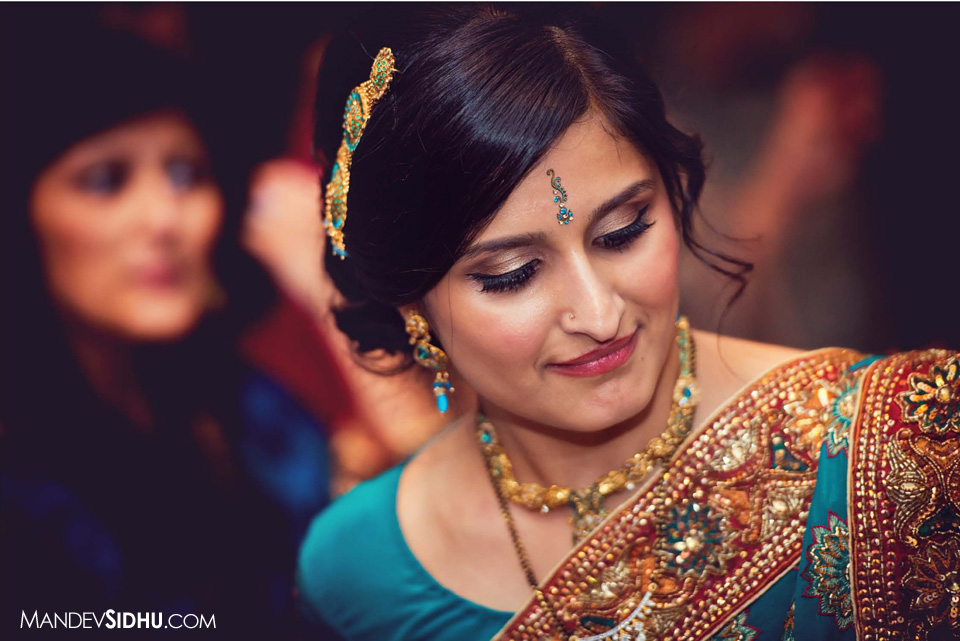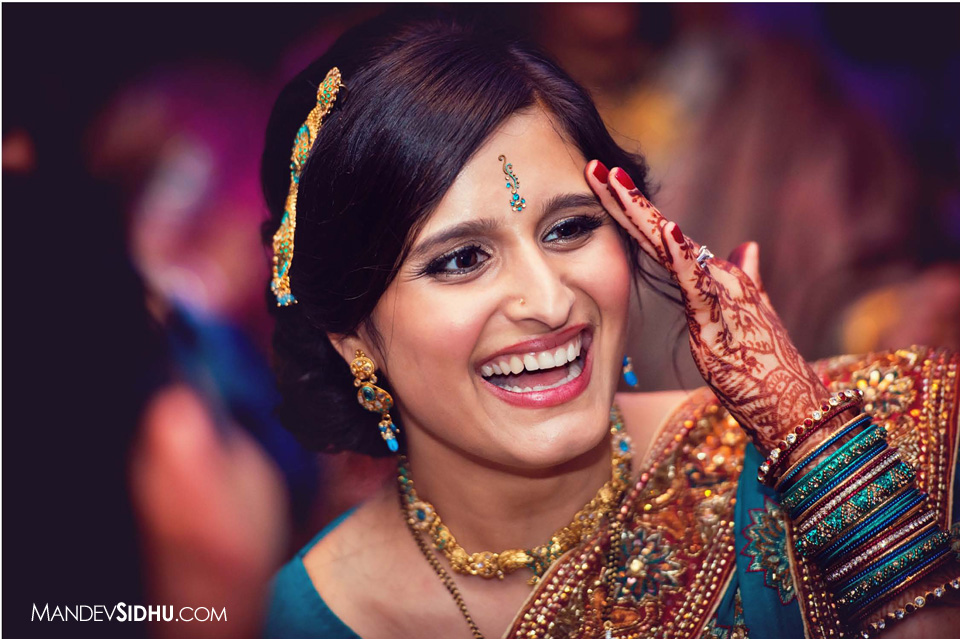 Congratulations Kruti and Pritesh!! You guys are awesome! Wish you both so much love and happiness!
When leaving a comment below, email is required but never published or saved. Thank you!  Also, please visit my Facebook Fan Page. 🙂
This is part two of Kris and Lollie's Chinese-Cambodian Khmer wedding ceremony, which was held at the beautiful Piper Hall Mansion at Loyola University in Chicago.  Part 1 described the groom's processional and hair cutting ceremony, and these photographs show the Monk's Blessing (Soat Mun), Pairing Ceremony, and Knot-Tying Ceremony (Sompeas Ptem).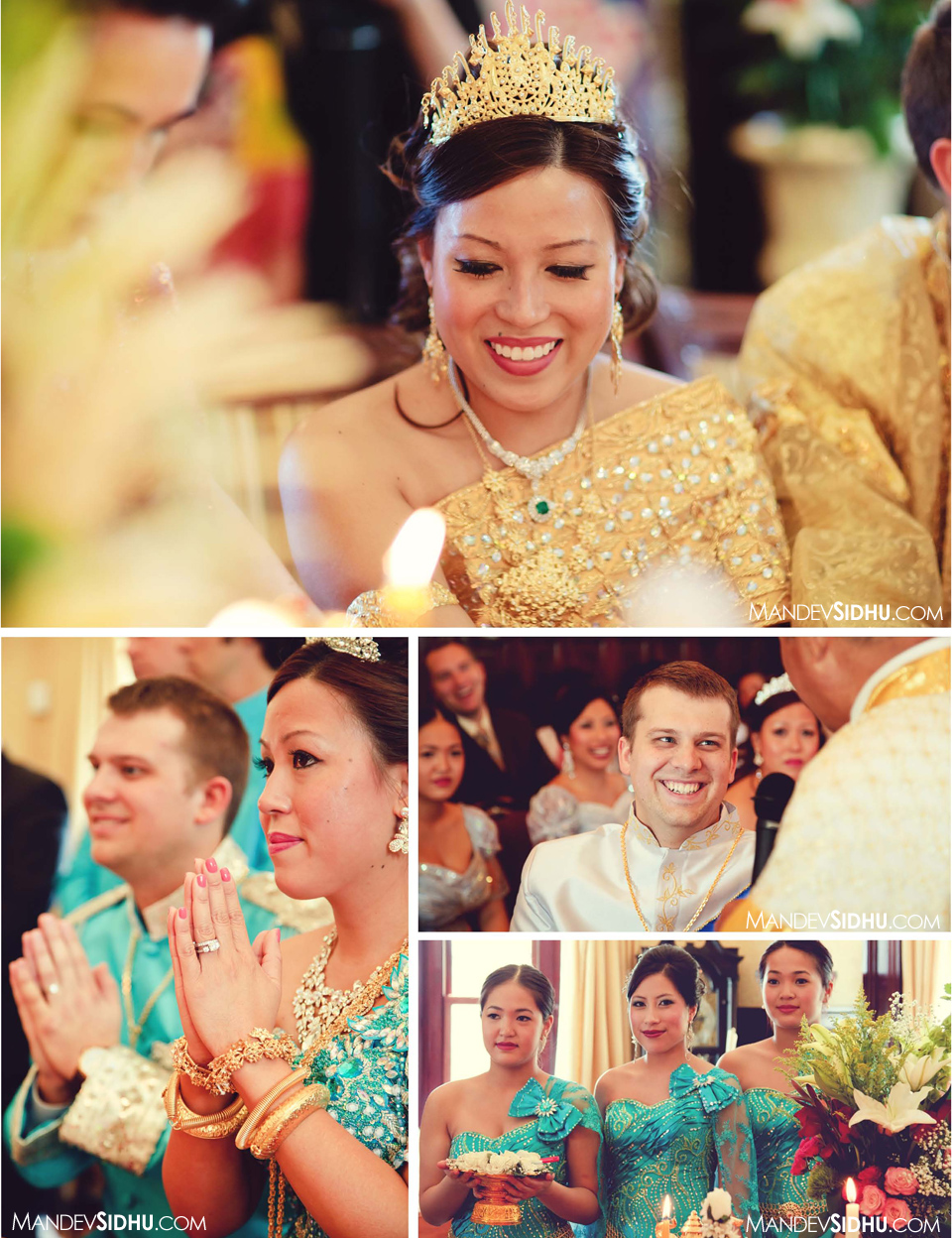 Honoring the Parents
Kris and Lollie honored their parents by thanking them for the hard work of raising a child.  They also acknowledged their duty and responsibility to take care of their parents for years to come.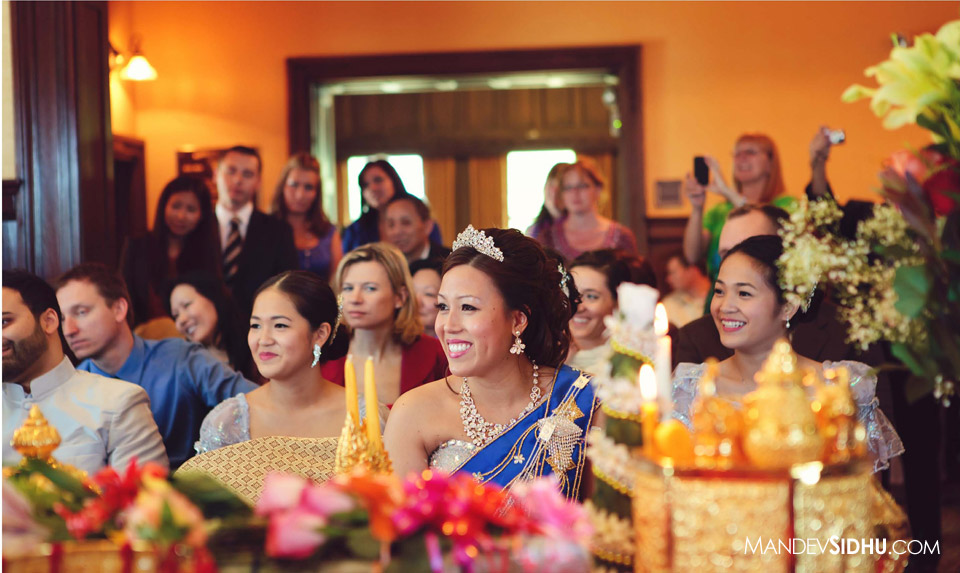 Monk's Blessings  (Soat Mun)
During this ceremony, Buddhist monks blessed Kris and Lollie by sprinkling them with flowered water while chanting specially selected blessings.  During this peaceful ceremony, Kris, Lollie, and guests, remained very quiet with their heads bowed and hands folded in prayer.
Pairing Ceremony and Knot-Tying Ceremony (Sompeas Ptem)
The Pairing Ceremony was the final and most energetic stage of the wedding. Family members and friends tied Kris and Lollie's left and right wrists with blessing strings. The praises of happiness, good-health, well-wishes, success, prosperity and long-lasting love are acknowledged and witnessed by a loud gong and joyful cheer!
During the knot-tying ceremony (Sompeas Ptem), friends and family came forward to bring their best wishes and blessings to Kris and Lollie by individually tying red strings around each of their wrists. These knots were tied on both the bride and groom, and were worn for three days afterwards to preserve good luck.
While Kris and Lollie's wrists were tied with the blessing strings, the following song was sung:
"We tie, we tie three strings to each wrist of our children.  We wish for true happiness and success to this couple, who will always be together like wet grass seeds.  We tie your left wrist to make you remember your parents.  We tie your right wrist to make you carry on the family lineage and traditions."
The ceremony concluded with a shower of palm flowers thrown over the couple. It was a very exciting and energetic part of the wedding. The guests were having fun as they showered Kris and Lollie with white Palm Flowers.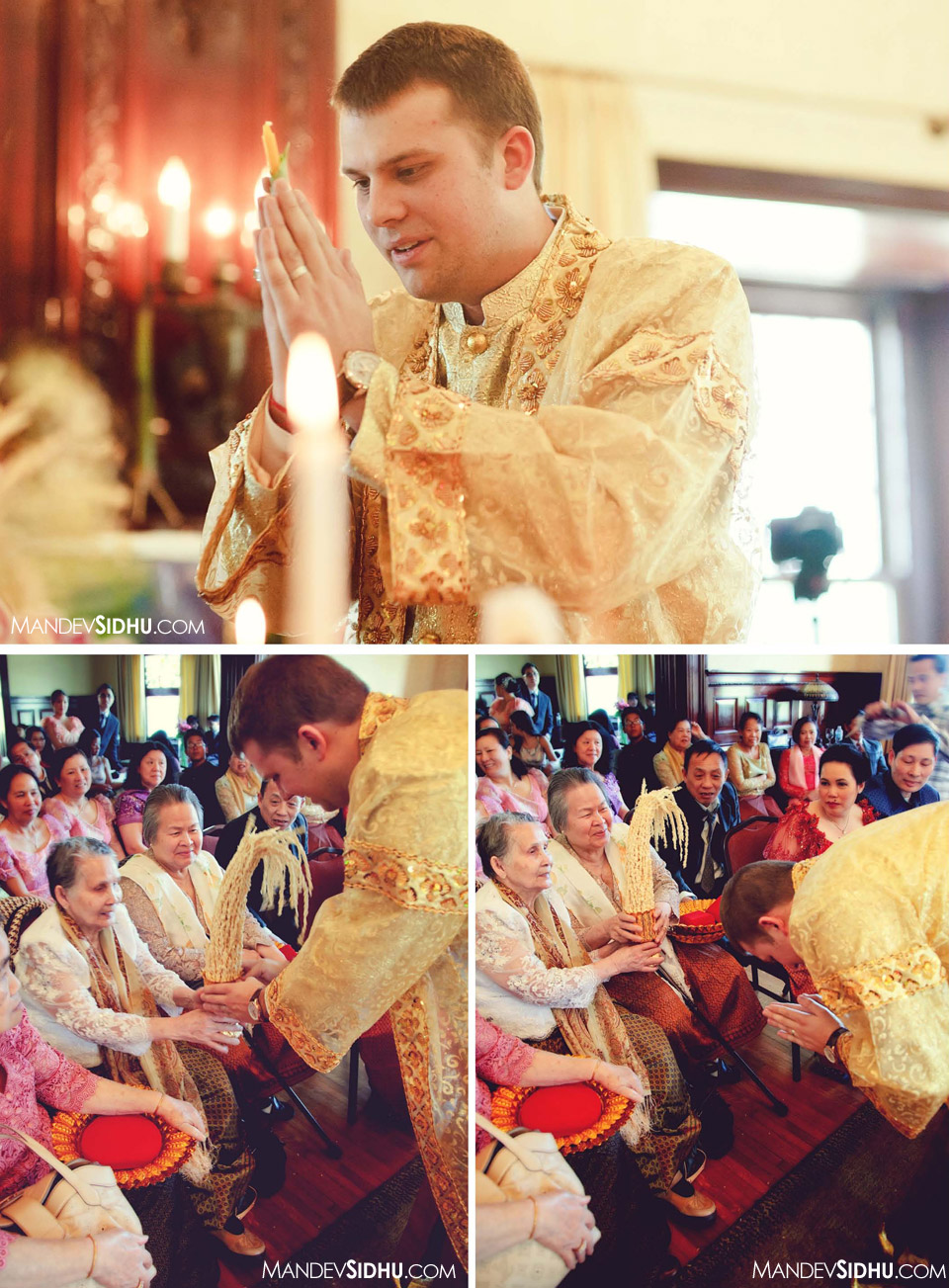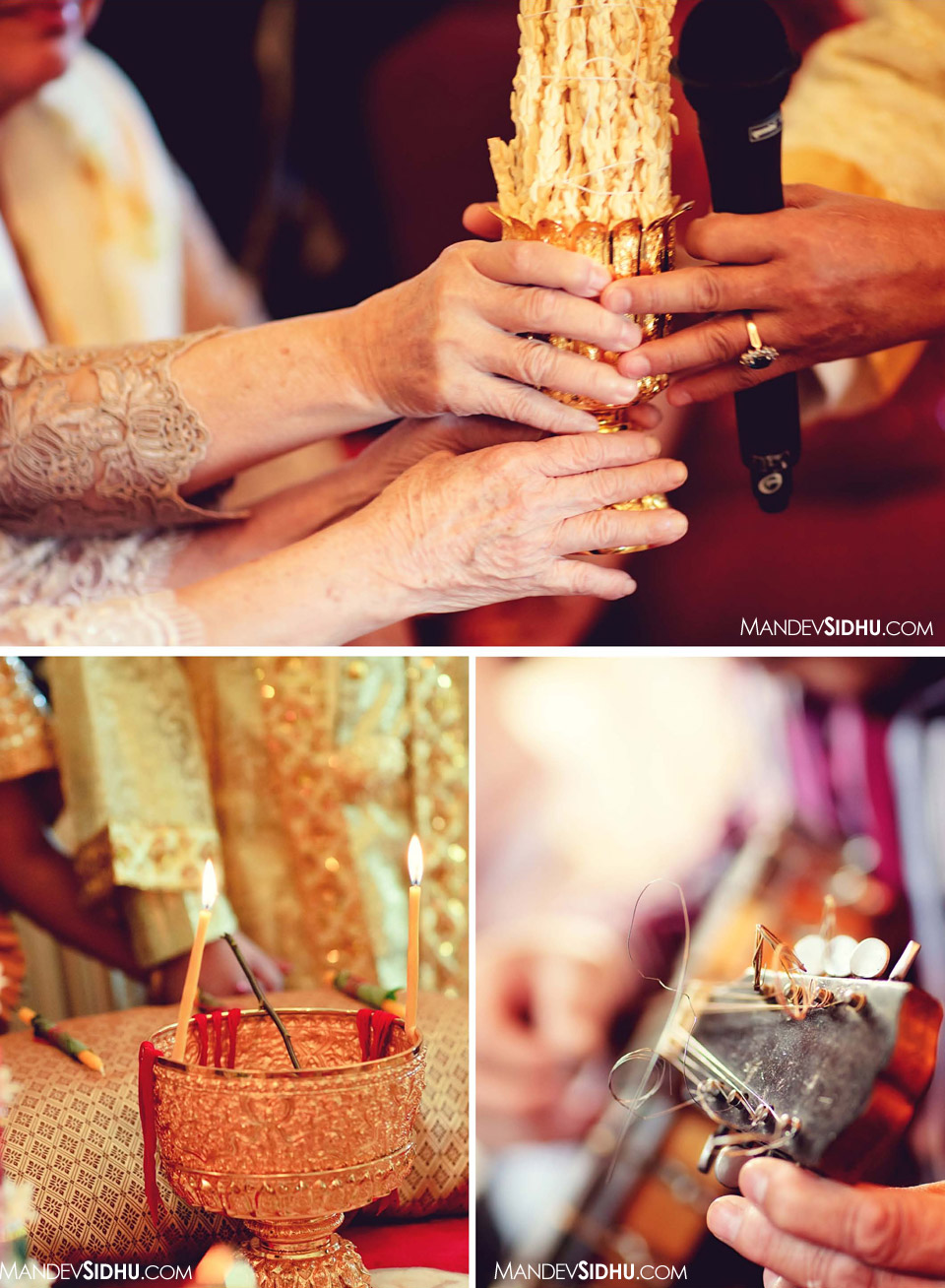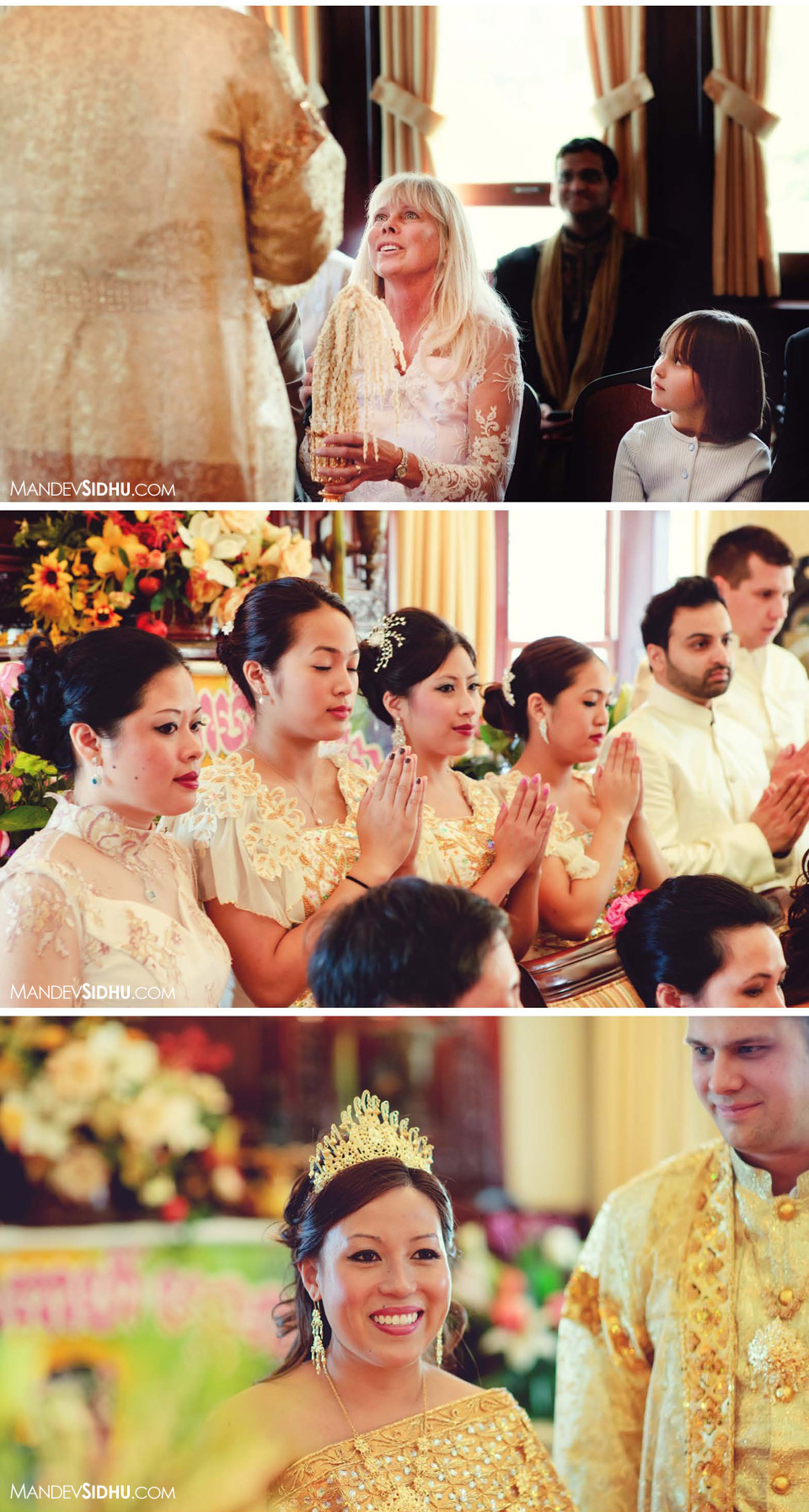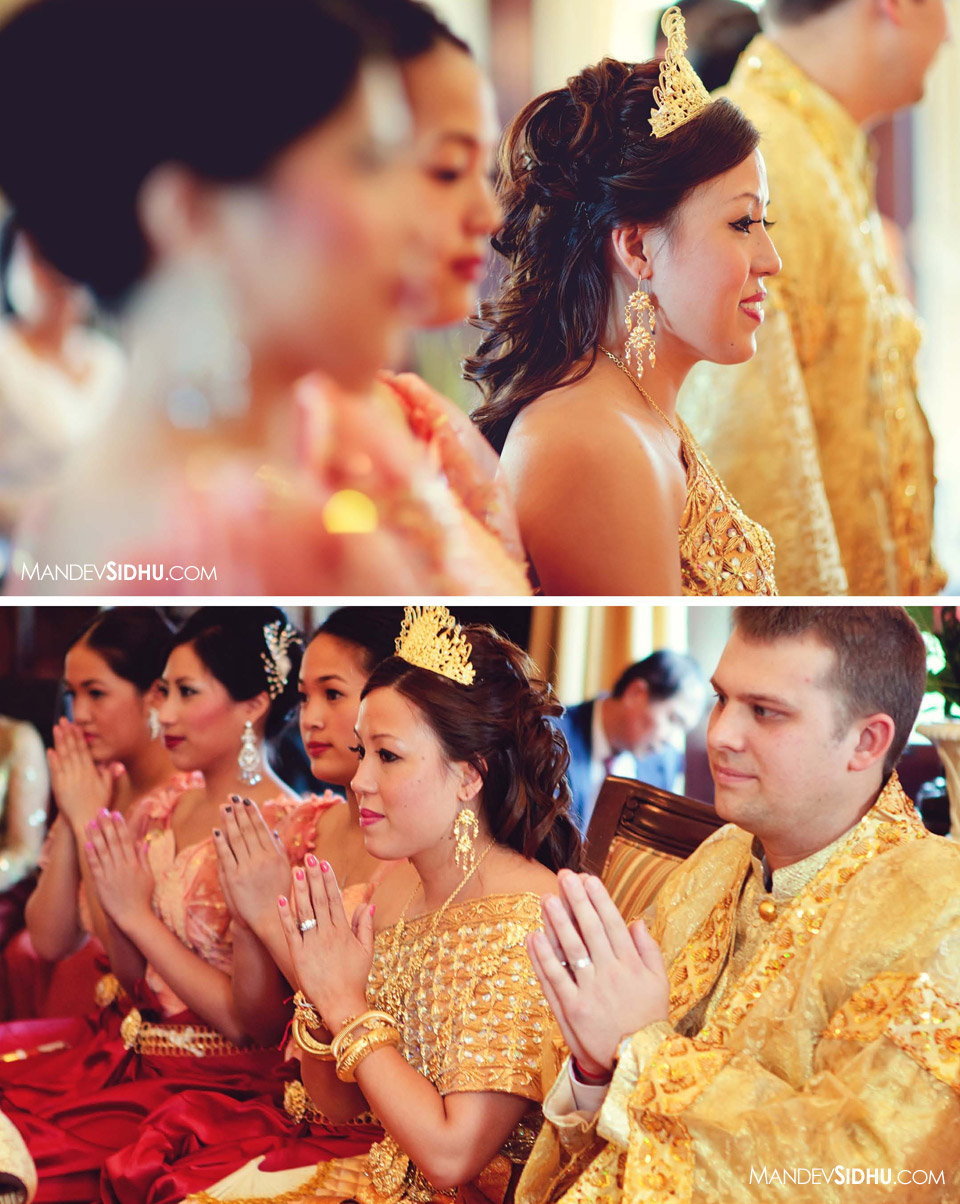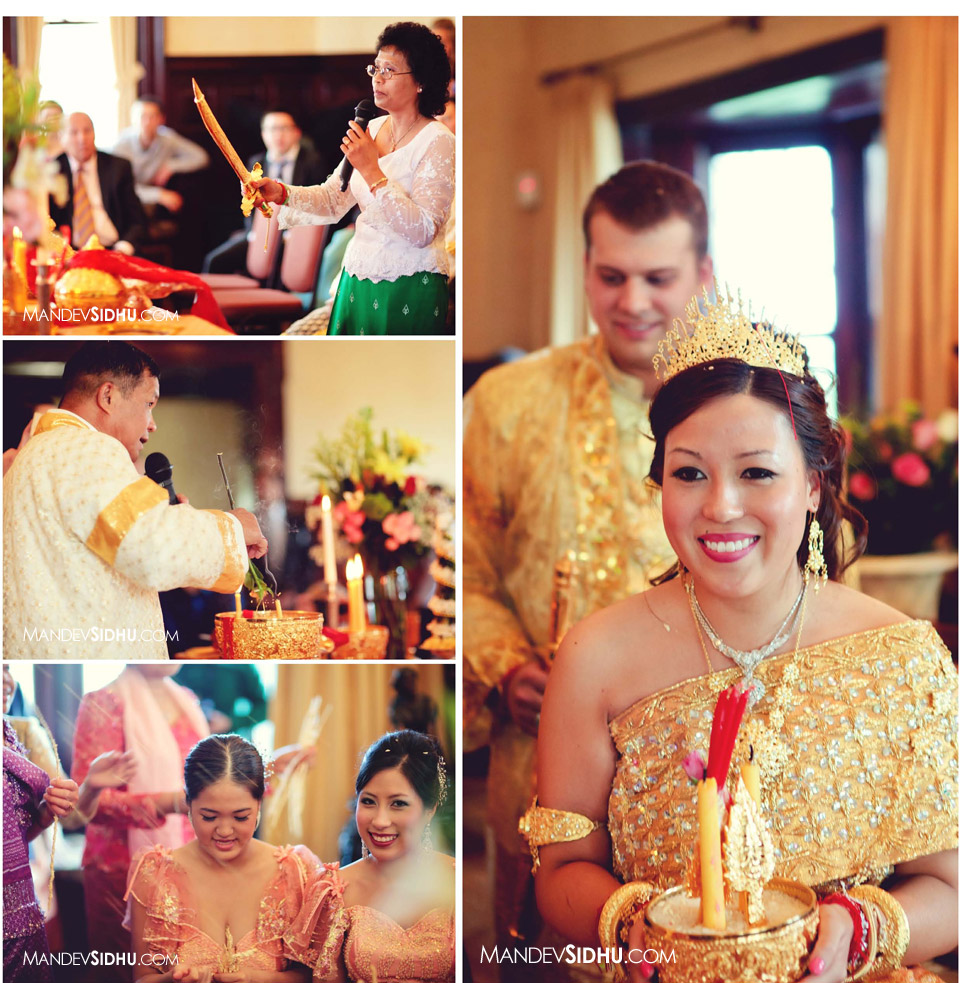 Thank you Kris and Lollie, for the wonderful opportunity to photograph your beautiful Chinese-Cambodian Khmer wedding in Chicago.  We enjoyed celebrating with you and your families, and wish you both the very best on your new journey together.
When leaving a comment below, email is required, but will not be displayed or published
Congratulations to Kris and Lollie!
Welcome to the first of two blog posts dedicated to Kris and Lollie's Chinese-Cambodian Khmer wedding.  Their wedding day included several beautiful ceremonies and my goal for these photographs is to convey some of the beauty and meaning of the Khmer wedding tradition.  The text has been provided to me by Lollie, and I also found some information online.  Thank you to my brother, Tanvir, for helping me photograph this beautiful wedding.  I'm always very appreciative of his support, creativity, and awesome energy!
Kris and Lollie's Chinese-Cambodian Khmer wedding ceremony was held at the beautiful Piper Hall Mansion at Loyola University in Chicago.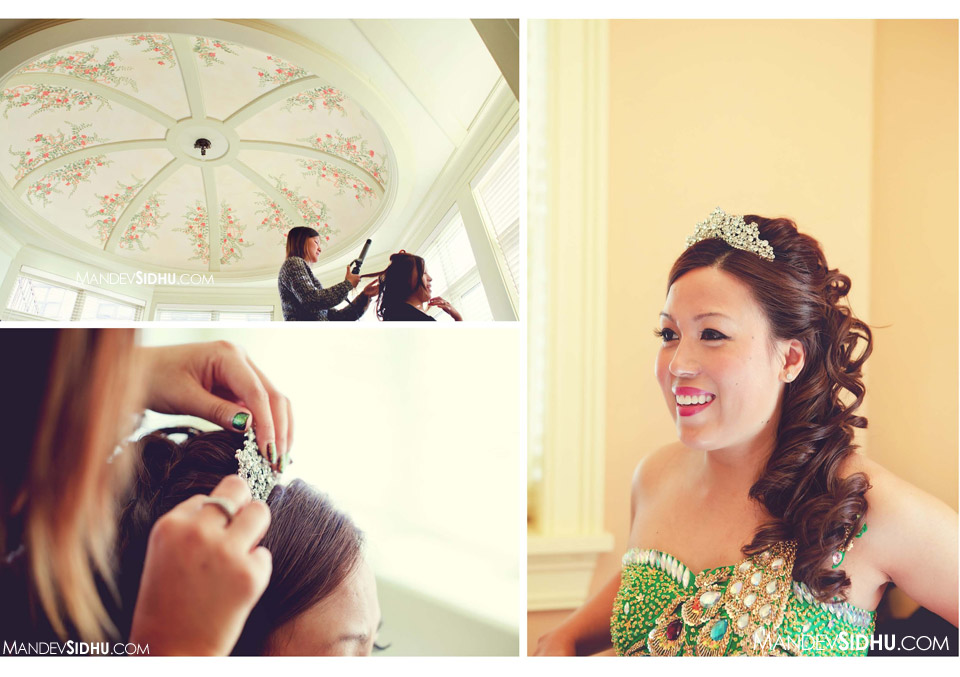 Although this was my first Khmer wedding, the experience was similar to an Indian wedding and I felt very comfortable the entire day.  The language and prayers were different, but the culture and traditions were quite similar.  Traditionally, a Chinese-Cambodian wedding consists of ceremonies and celebrations lasting three days and three nights. However, due to the demands of modern day life, today in Cambodia and overseas, all the following wedding ceremonies are completed in one day.
There were four main parts to Kris and Lollie's wedding. This blog post will focus on the first two parts.
Groom's Processional (Hai Goan Gomloh) and Arrival (Neay Pream He Kaun Kamlas), Presentation of Dowry (Chambak Rouy)
Tea Ceremony / Honoring the Ancestors (Sien Doan Taa), Hair Cutting Ceremony (Gaat Sah)
Monk's Blessing (Soat Mun)
Pairing Ceremony, Knot-Tying Ceremony (Sompeas Ptem)
Groom's Processional (Hai Goan Gomloh) and Arrival (Neay Pream He Kaun Kamlas), Presentation of Dowry (Chambak Rouy)
During the processional, Kris and his family arrived at Piper Hall bearing gifts. This was the first ceremony of the day and the guests were handed trays of fruits and gifts so they could join in the procession. The processional is a symbolic journey of the groom traveling to the bride's house. Upon entering Piper Hall, the gifts were arranged on a table in the center of the room, in front of the bride and groom. The event was filled with beautiful Cambodian music and was a very fun and happy ceremony.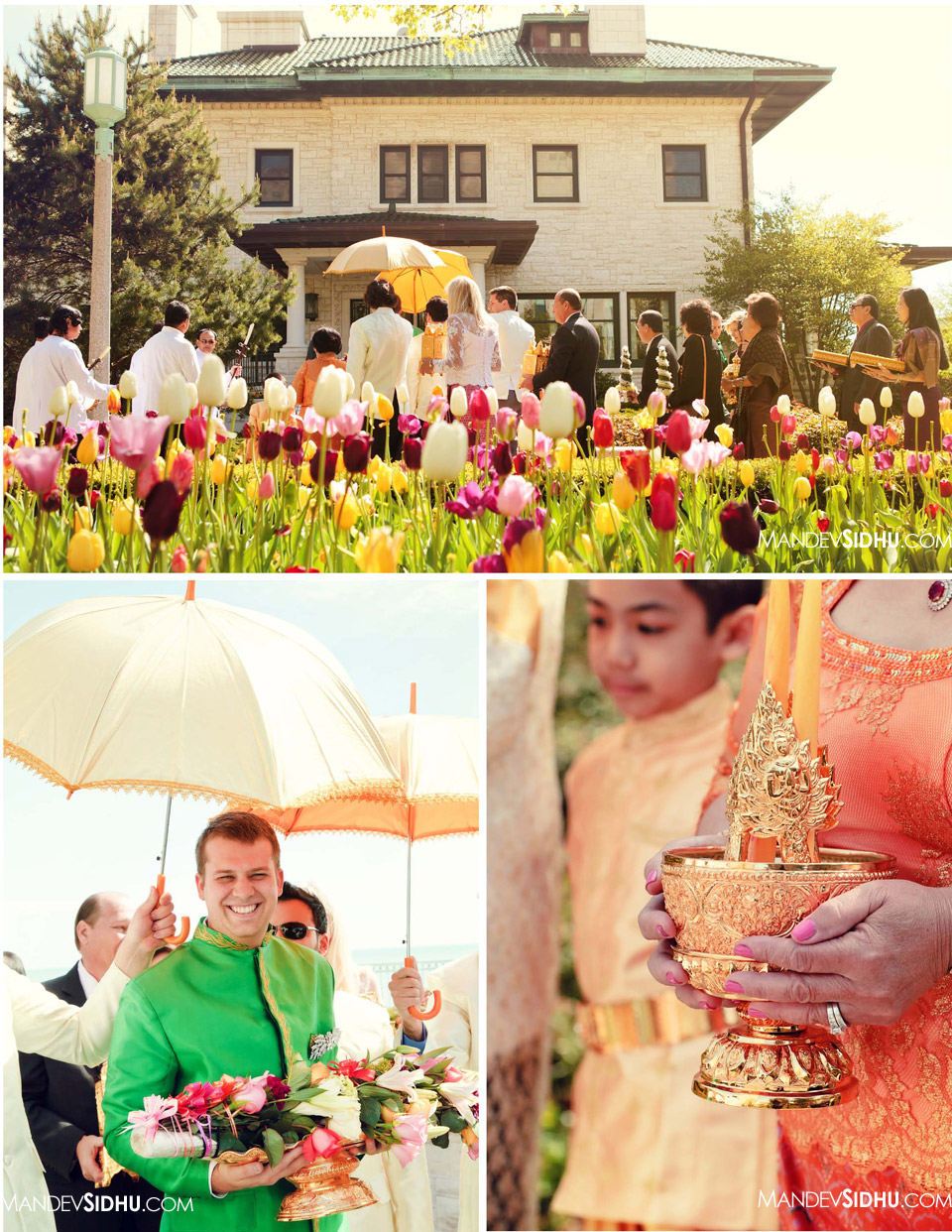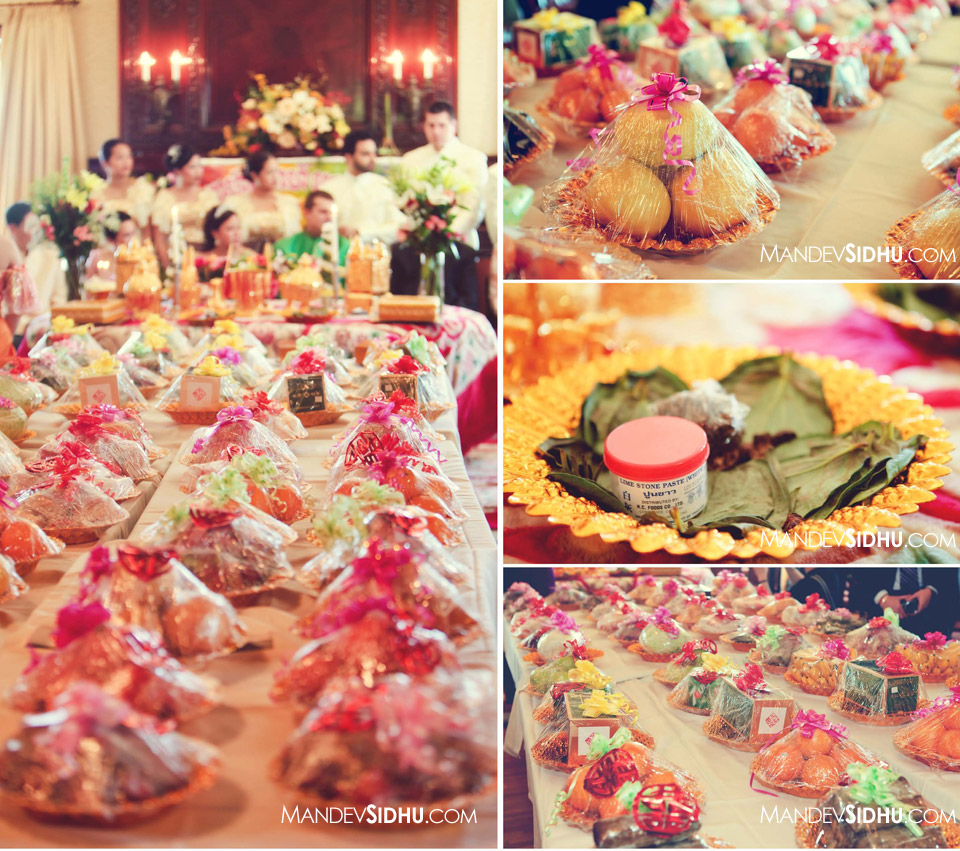 Tea Ceremony / Honoring the Ancestors (Sien Doan Taa)
Kris and Lollie paid homage to their ancestors by lighting incense, bowing, and offering tea. This is also a call to the ancestral spirits to witness the new family bonds being formed, and to also impart their blessings upon the families.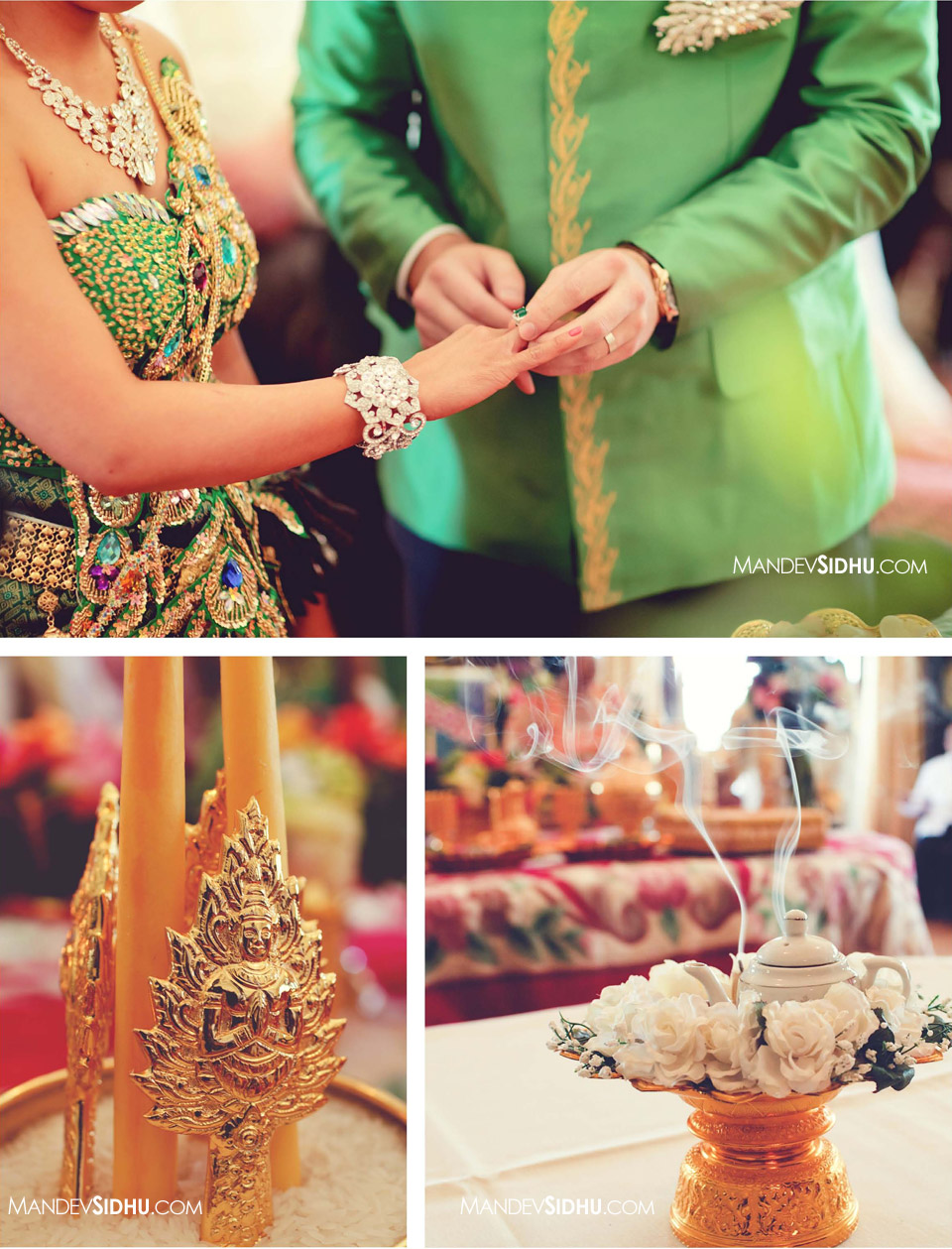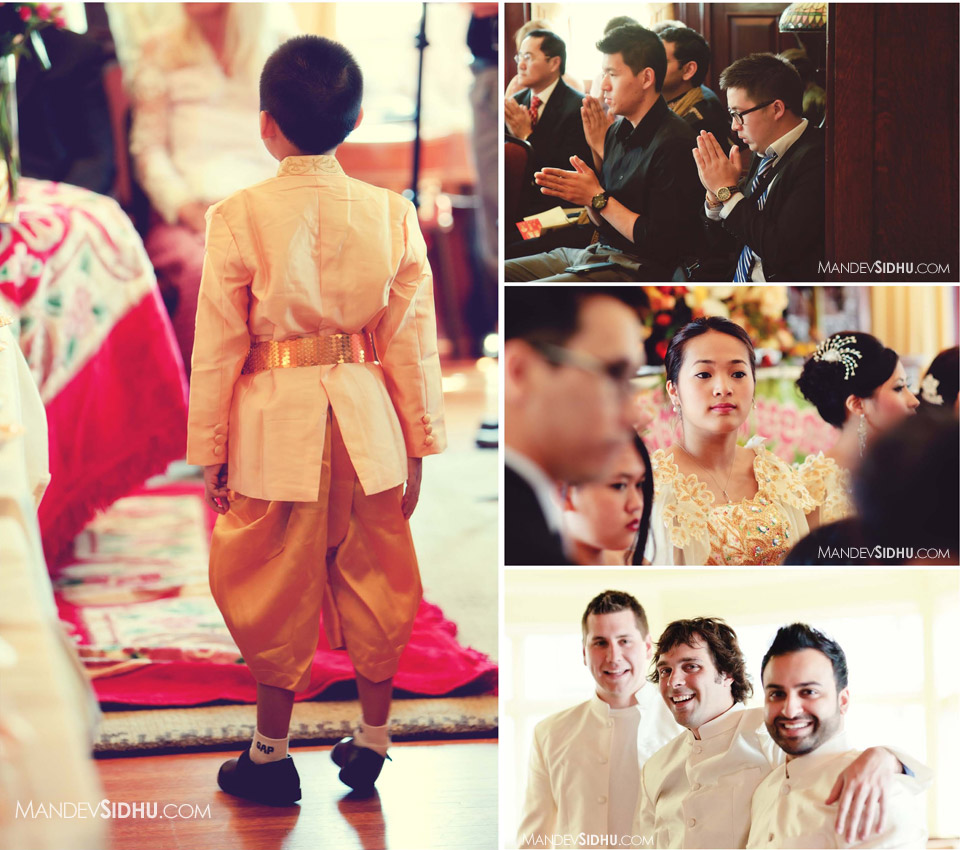 Hair Cutting Ceremony (Gaat Sah)
To prepare the bride and groom for their life as a married couple, their hair is symbolically cut, representing a fresh start to their new relationship together as husband and wife.  The master of ceremony performs the first symbolic hair cut and wishes the couple happiness, prosperity, and longevity.  The bride and groom's parents, relatives, and friends then take turn to symbolically cut the bride and groom's hair and give them blessings and well-wishes.  (In the old days, the bride and groom's hair were really cut during this ceremony, but in modern times it is only done symbolically.)
Two songs accompany this ceremony:
Sarika Keiv Vong (The Beautiful Cardinal Bird)
The bride's beauty is extolled and compared to that of the beautiful cardinal bird.
Trapeang Peiy (The Village Pond)
This song describes a pond with clear water where the bride was brought to take her bath.  It also symbolizes the bride and groom working together in beginning their new life as wife and husband.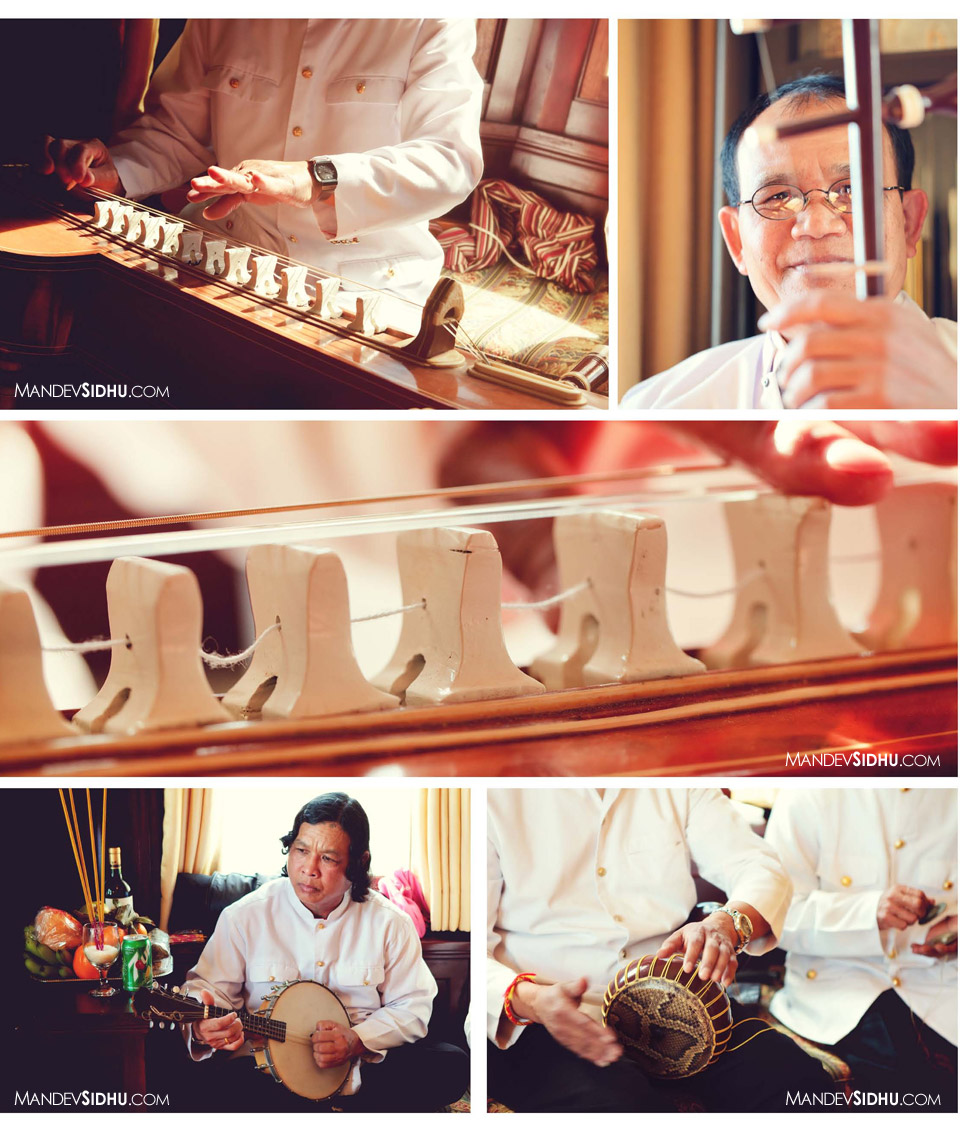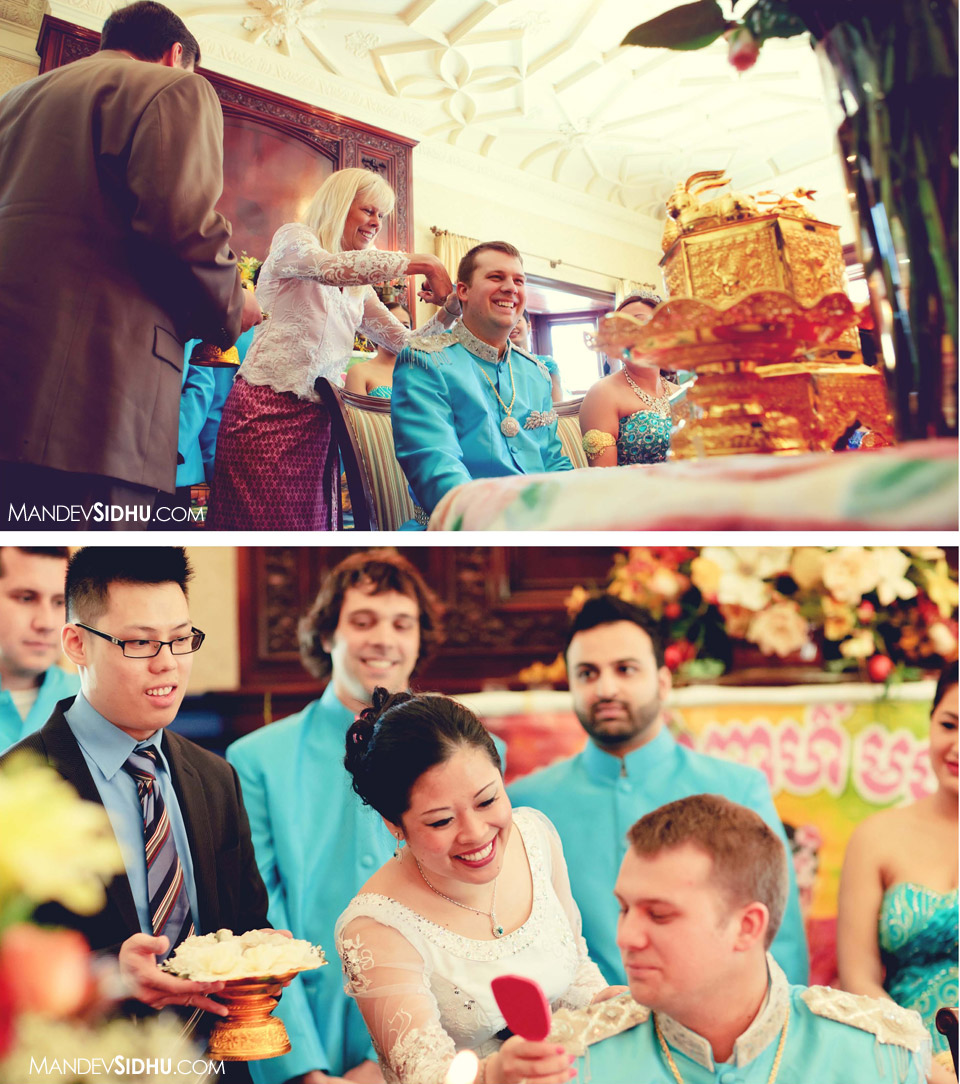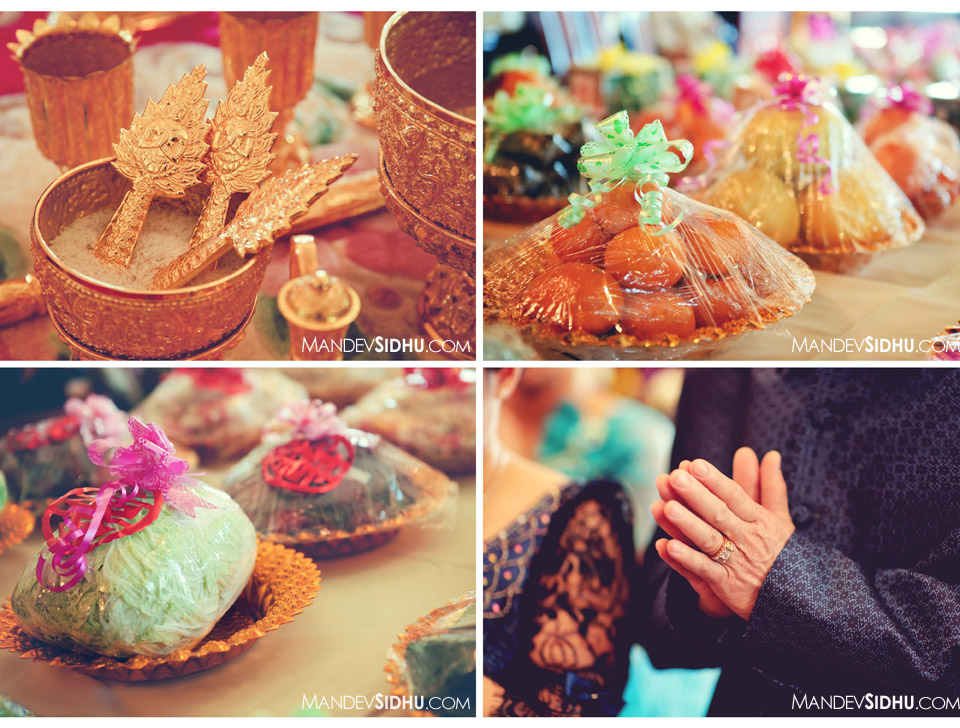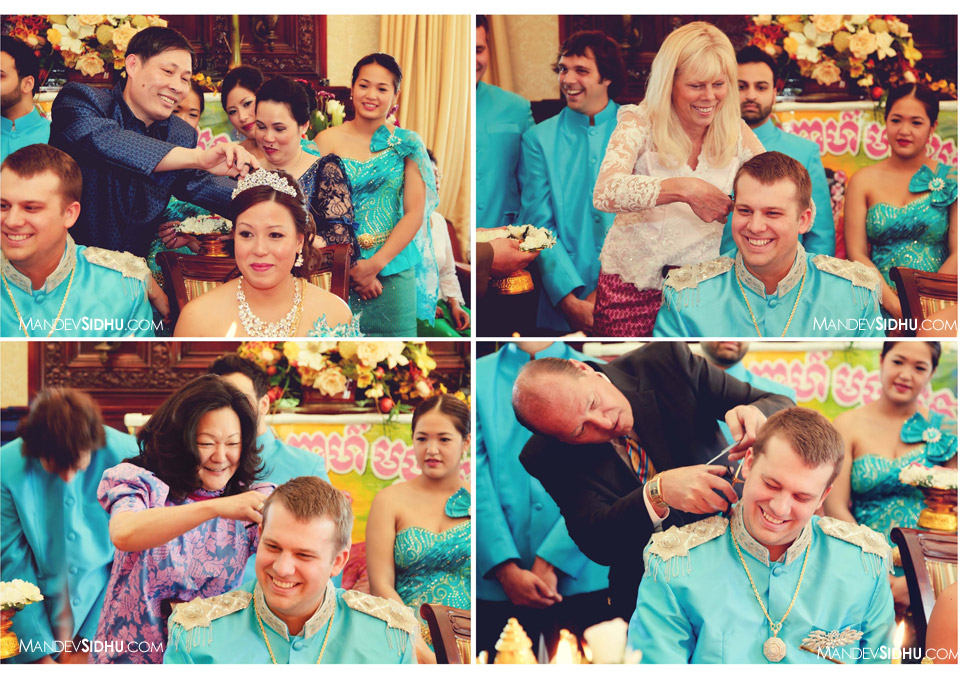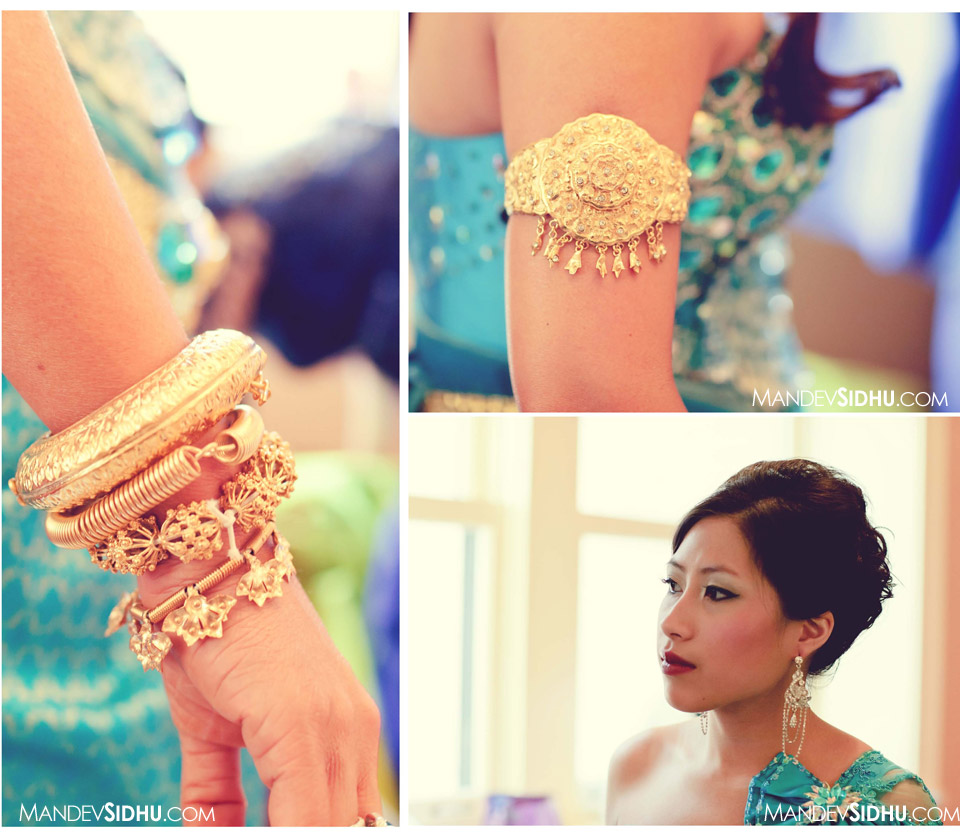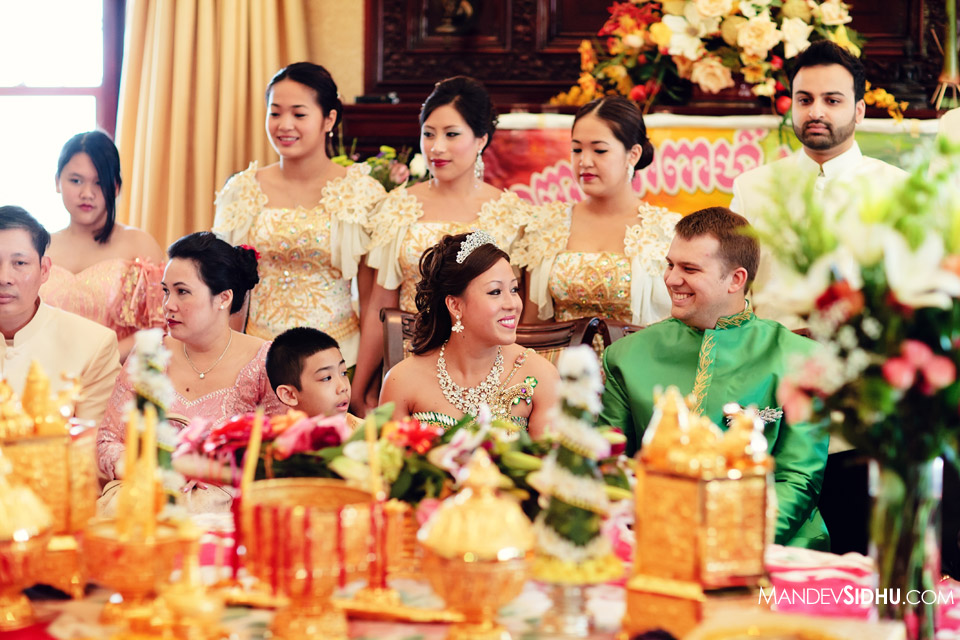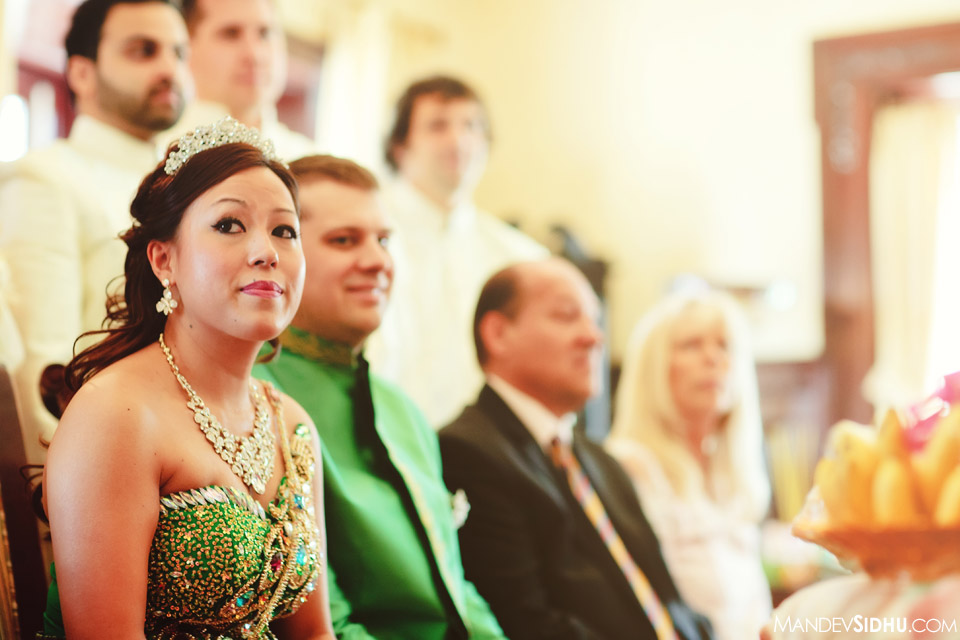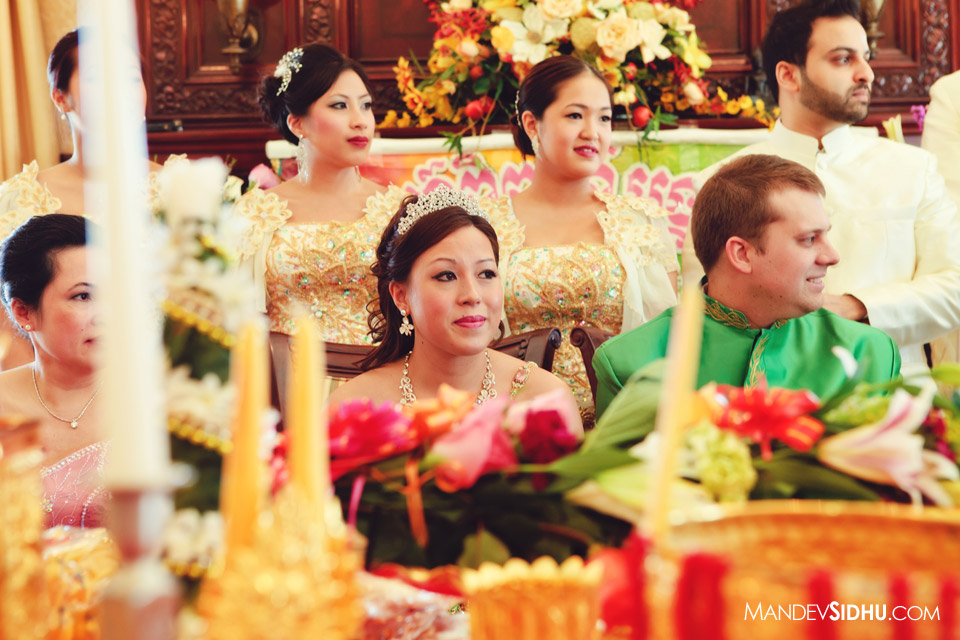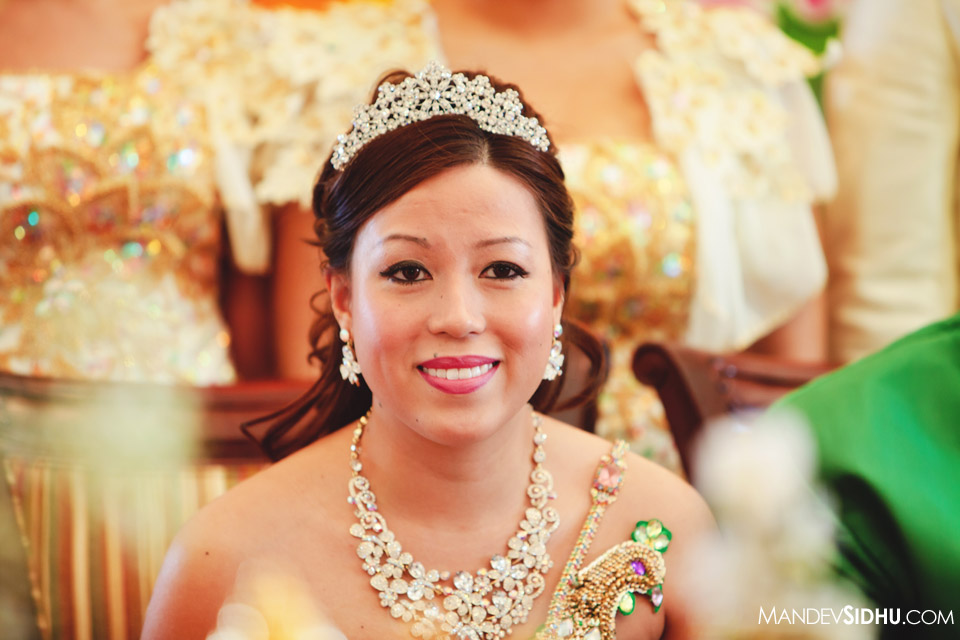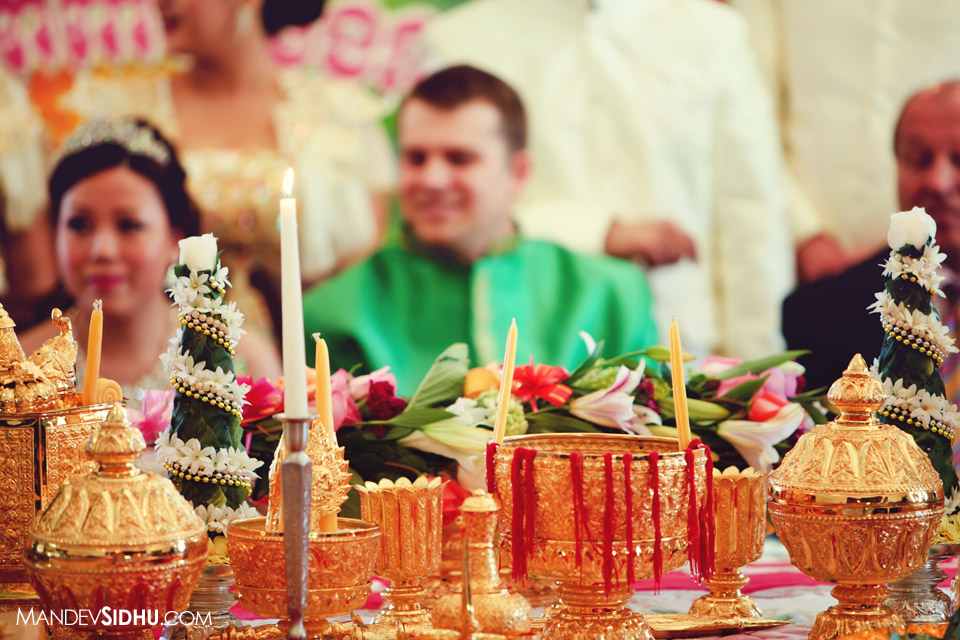 Congratulations Kris and Lollie. Stay tuned for part 2:
Monk's Blessing (Soat Mun)
Pairing Ceremony, Knot-Tying Ceremony (Sompeas Ptem)
Facebook Fan Page <– click here to like my page and become a fan
When leaving a comment below, email is required, but will not be published or saved.
Thank you!