''
While sitting in the living room listening to some awesome music (Damien Jurado), our Seattle sky decided to display one of the most dramatic shows I've seen in a while.  The clouds were luminous and dark, with a blue hue, and the sun's slowly-fading glow gently illuminated the back of a giant tree.  Sunset's are nature's symphony.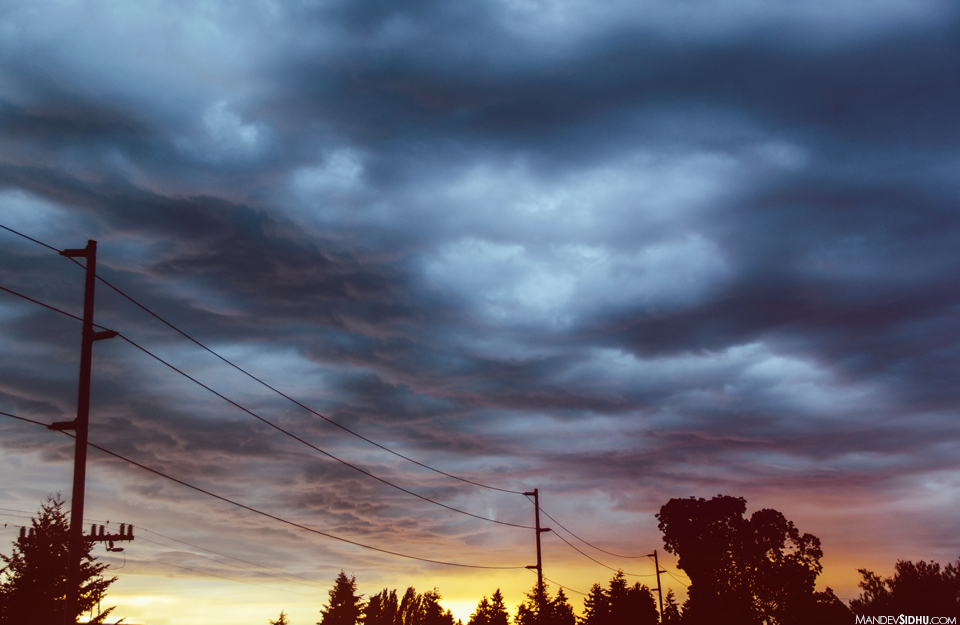 It was a treat to wake up early in the morning and catch this incredibly awesome sunrise over the tulip fields in Mount Vernon, WA.
The sun put on a show for us as it slowly rose over the Cascade Mountains and filled the sky with the beautiful golden glow in the photo below.
I love living the in the Pacific Northwest!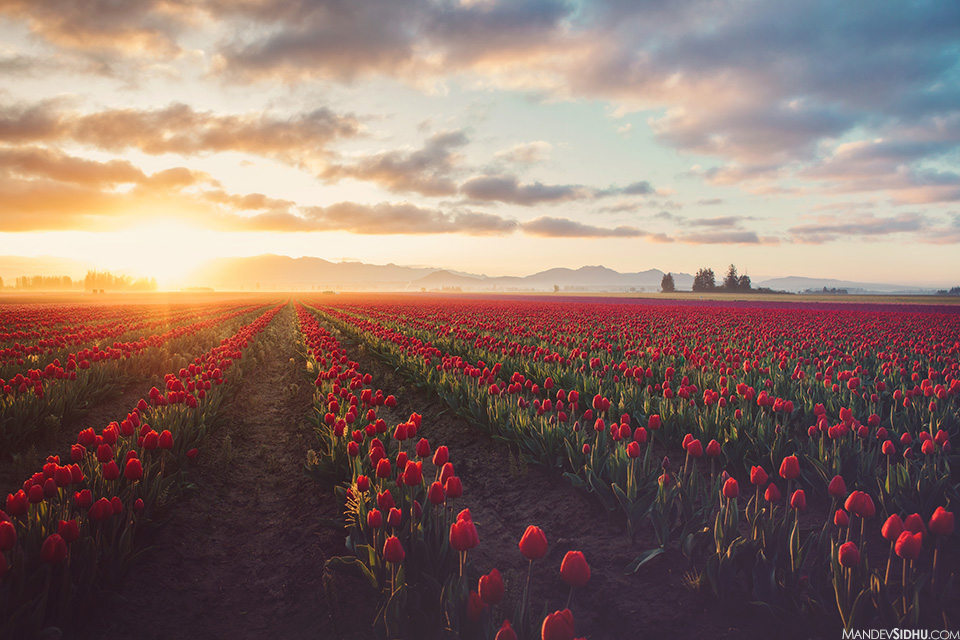 Facebook Page
Google Plus Page
My wife and I  returned from an amazing trip to Europe. We spent about a month traveling around Scotland, France, and England. There are so many more photos to come, and so much inspiration to share, but this was one photo I wanted to post right away.
We were standing on the Pont Neuf Bridge to meet two of my cousins, who also happened to be in Paris, and while we waited, the sky turned to fire.  Unfortunately, and as Murphy's law would have it, that was the only day I did not have my camera. Whaaat!! Luckily, I was able to capture this image with my iPhone camera.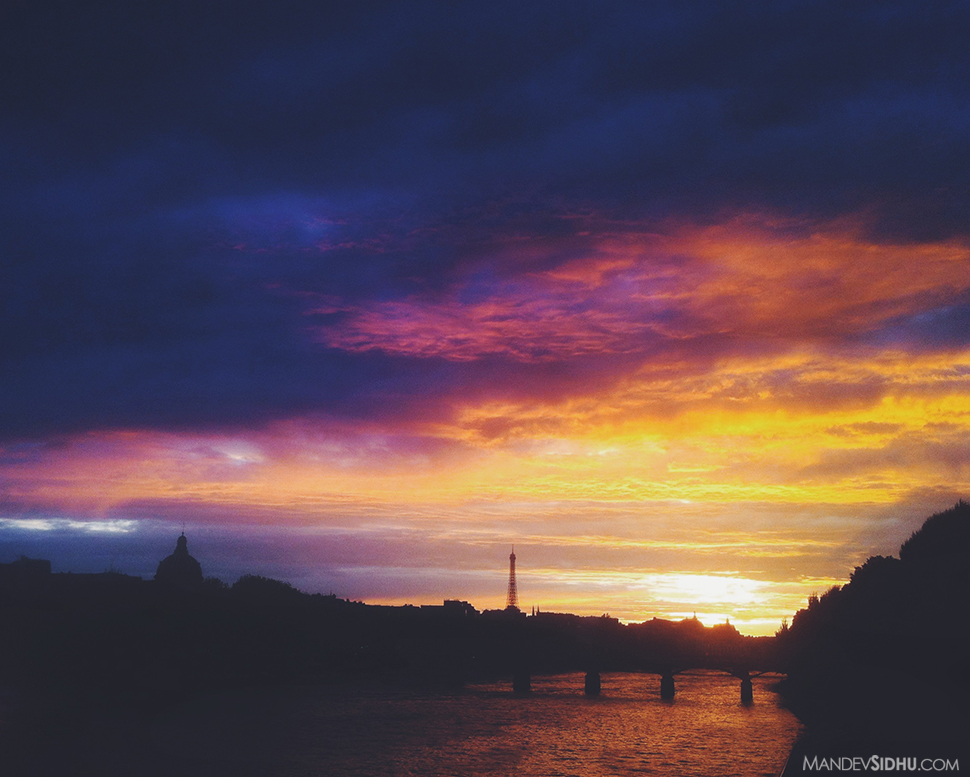 Being a drummer, I immediately felt Chicago's rhythm- a city with its own pulse. The river winds peacefully through the skyscrapers bringing tranquility to the rushing traffic. While overhead, "the L" rumbles through the city, as if perfectly timed to a metronome. Honking cabbies and soaring 737's add their own melodies to the massive buildings. 
Around every corner, the diverse architecture evokes crescendos and staccatos, bringing fresh perspectives to the same thing. Old, behemoth landmarks, hold their ground among the fresh, sleek, modern, structures. The festive Millennium Park forms a buffer between the Magnificent Mile tourists (who swarm like ants) and the vast, peaceful, Lake Michigan.
 
Every month, the city lights up with new colors celebrating current events such as the Blackhawk's victory or honoring St. Patrick's Day. The photo below was taken from the Adler Planetarium, looking across Lake Michigan towards the Chicago Skyline. This month, the city was lit up with pink lights to support breast cancer awareness. With a 30-second exposure, the city lights reflected onto the lake, revealing the most amazing glow of colors. There will be many more pictures of Chicago, as I have barely scratched the surface of this Midwest oasis.