''
The wind was blowing so hard that we could barely walk upright. Sand and water flying through the air like pellets, hitting my camera lens and drenching us. At times it felt like we were on a different planet instead of the Oregon Coast. Being outside in the stormy weather injected our souls with a jolt of energy, each of us smiling with pure joy, and running around the beach with the uninhibited feelings we had as children.
It felt refreshing to not care. To be completely soaked with rain, and not notice, because we were too busy dashing from incoming waves as they crashed to the shore. It felt good to be the only people on the beach, to drink wine together, and to share the same collective excitement. Everyone knew that something magical was happening out there…and we didn't need to say a thing because the smiles on our faces told the story.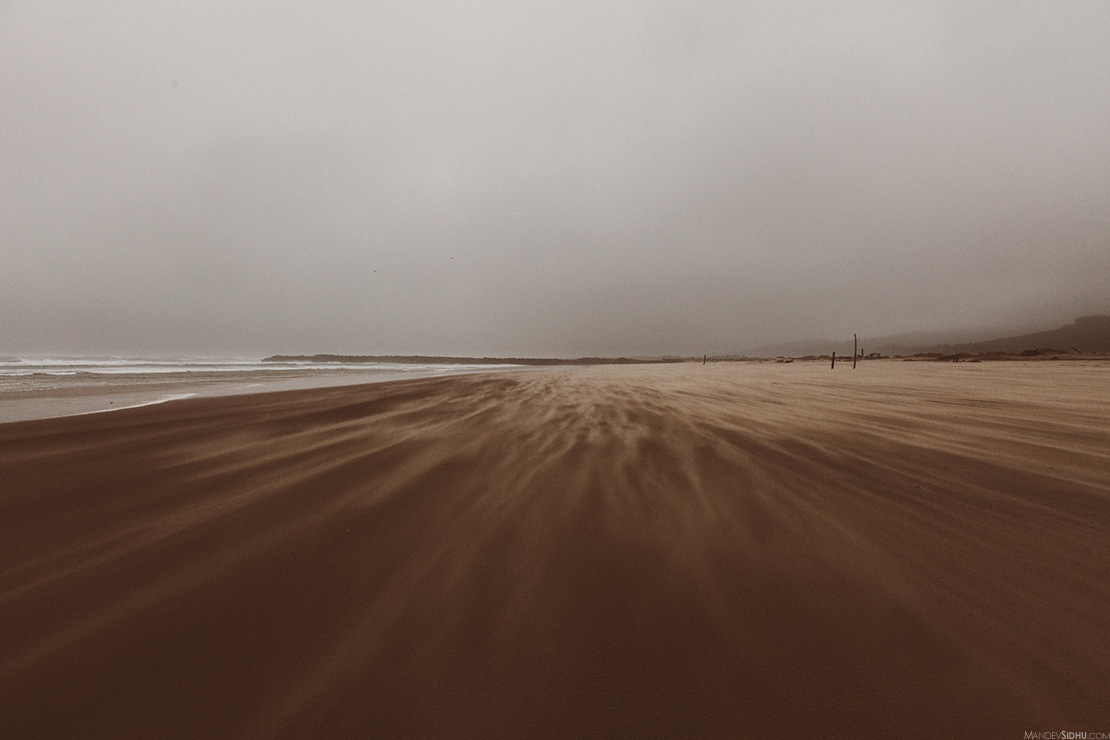 Sand flying across the beach.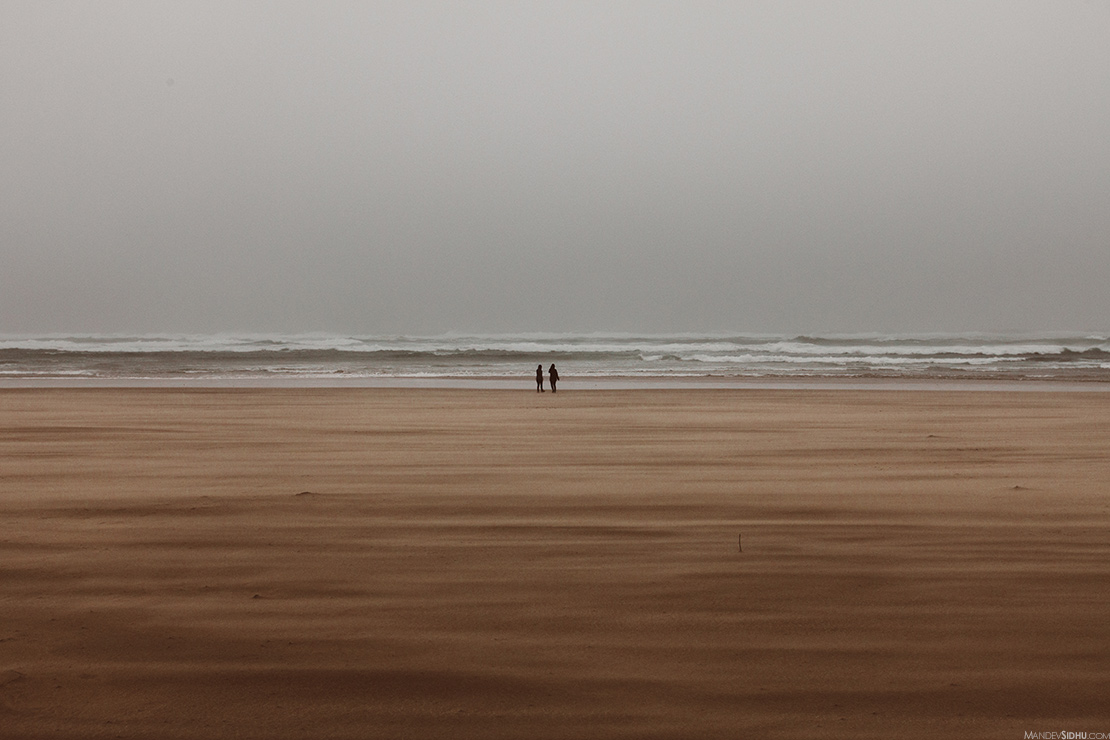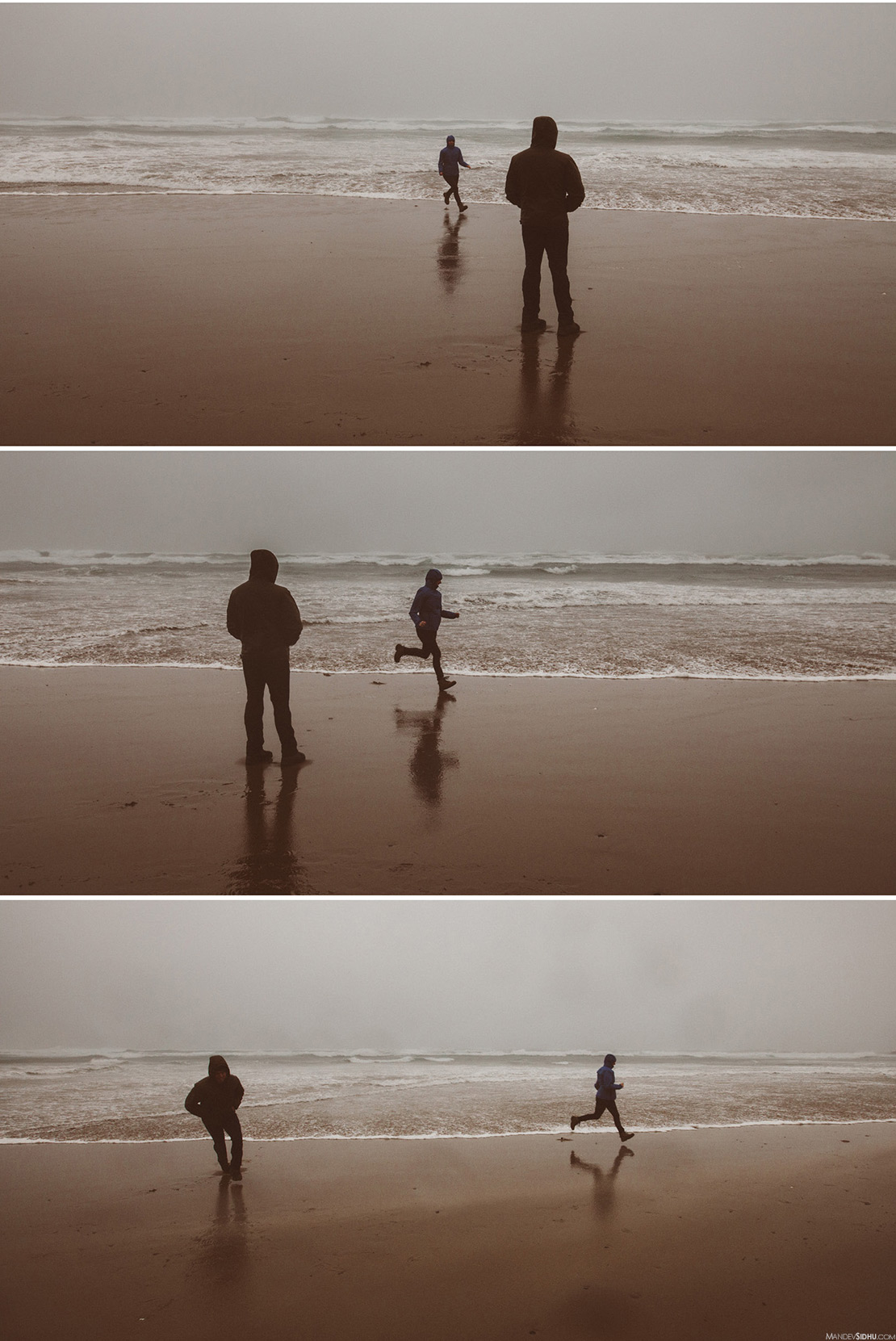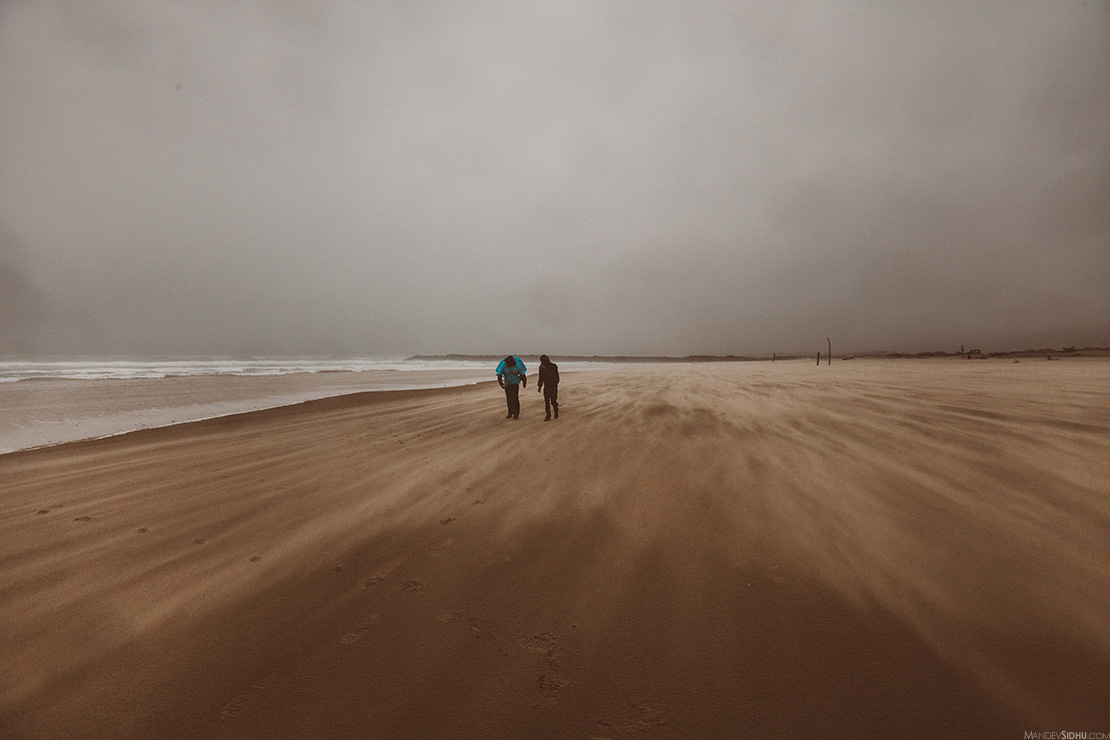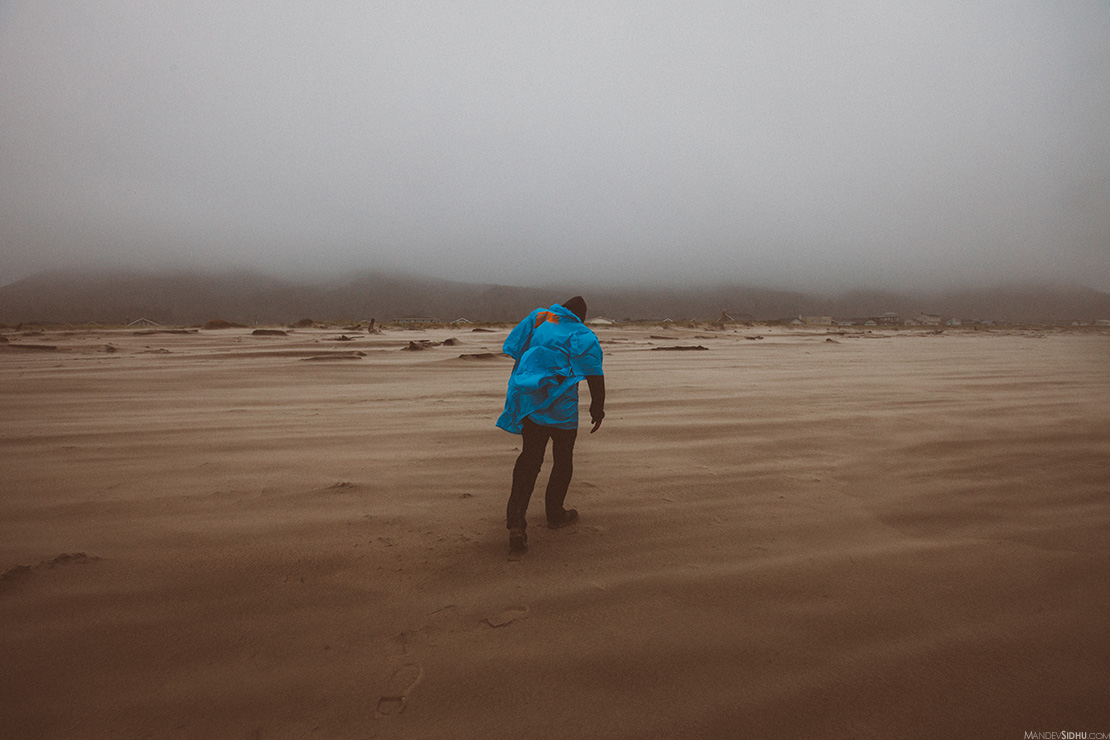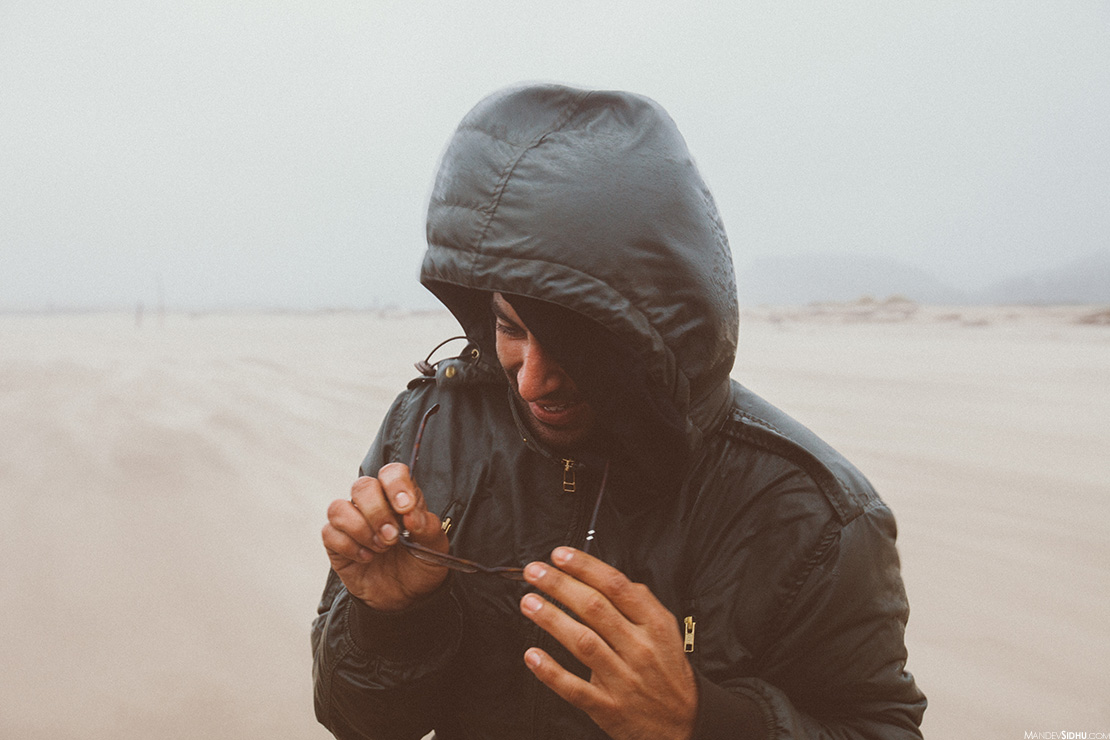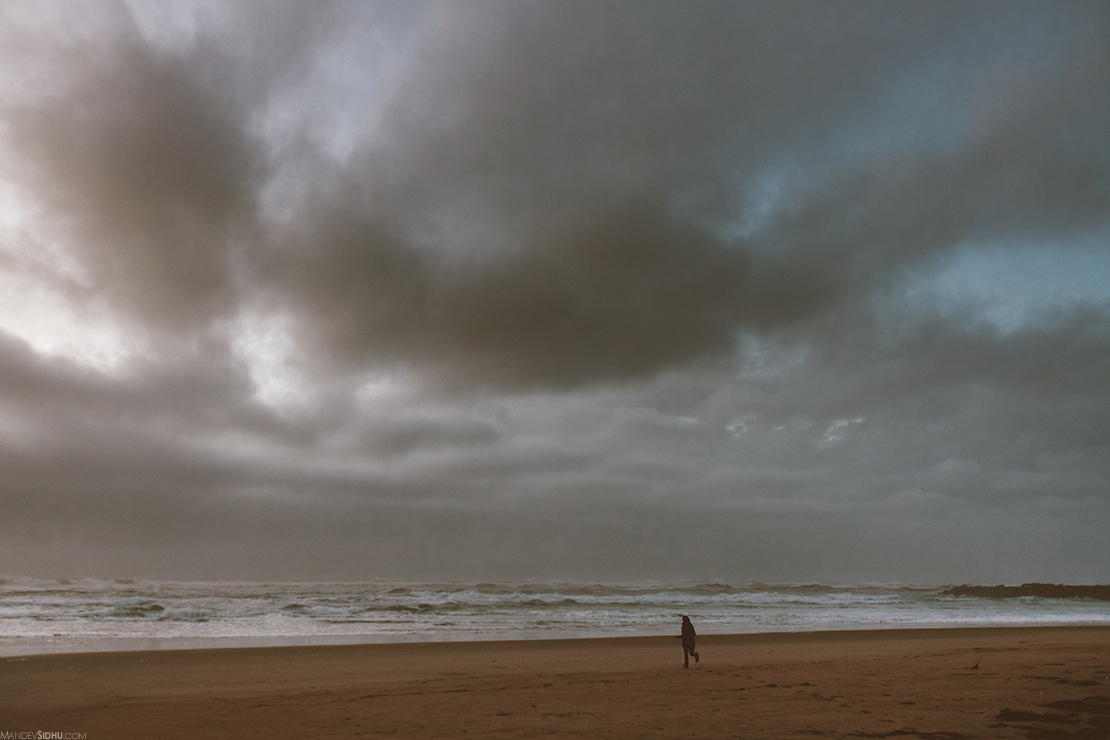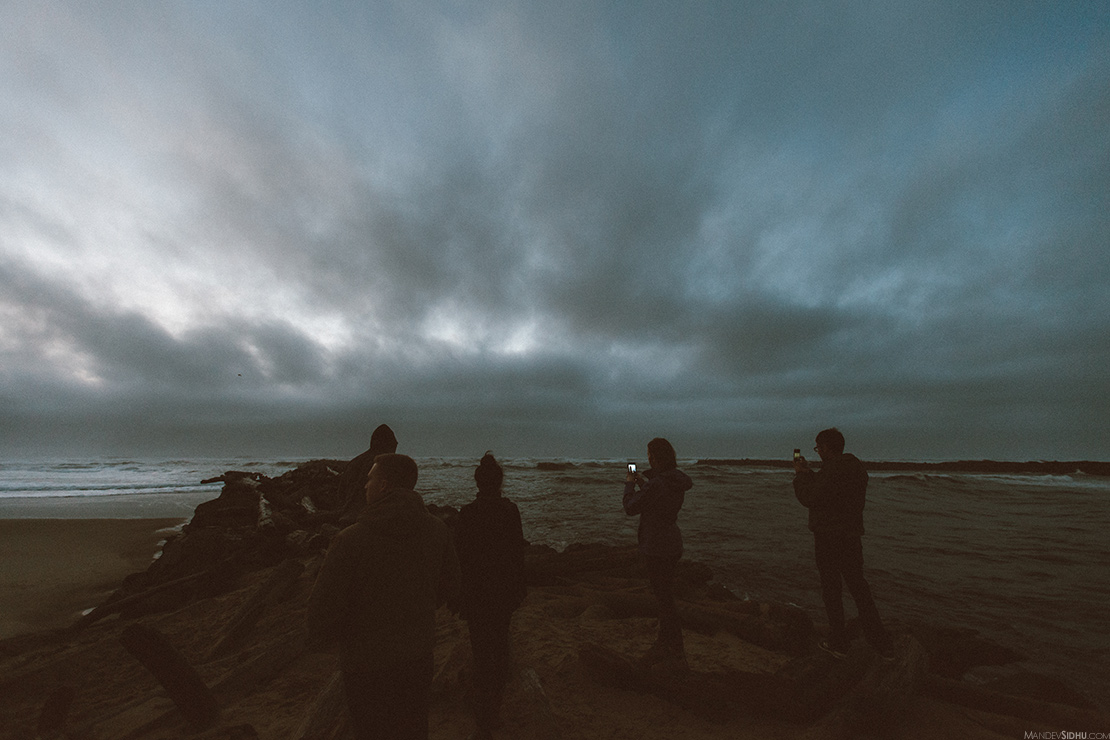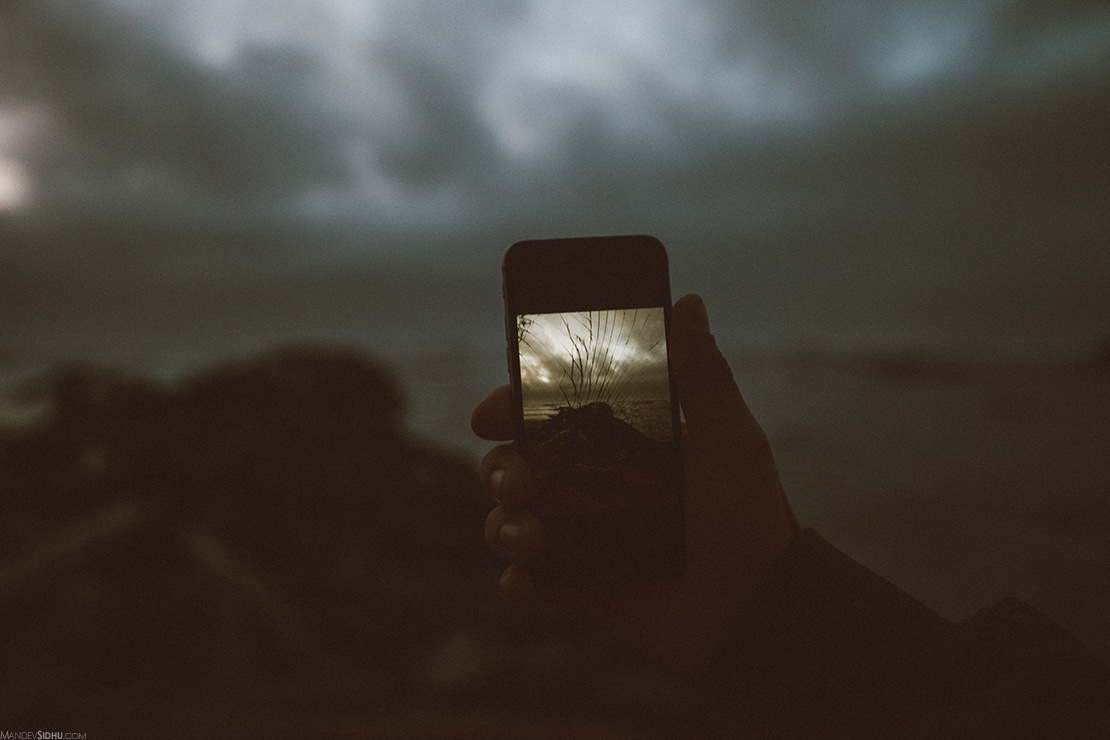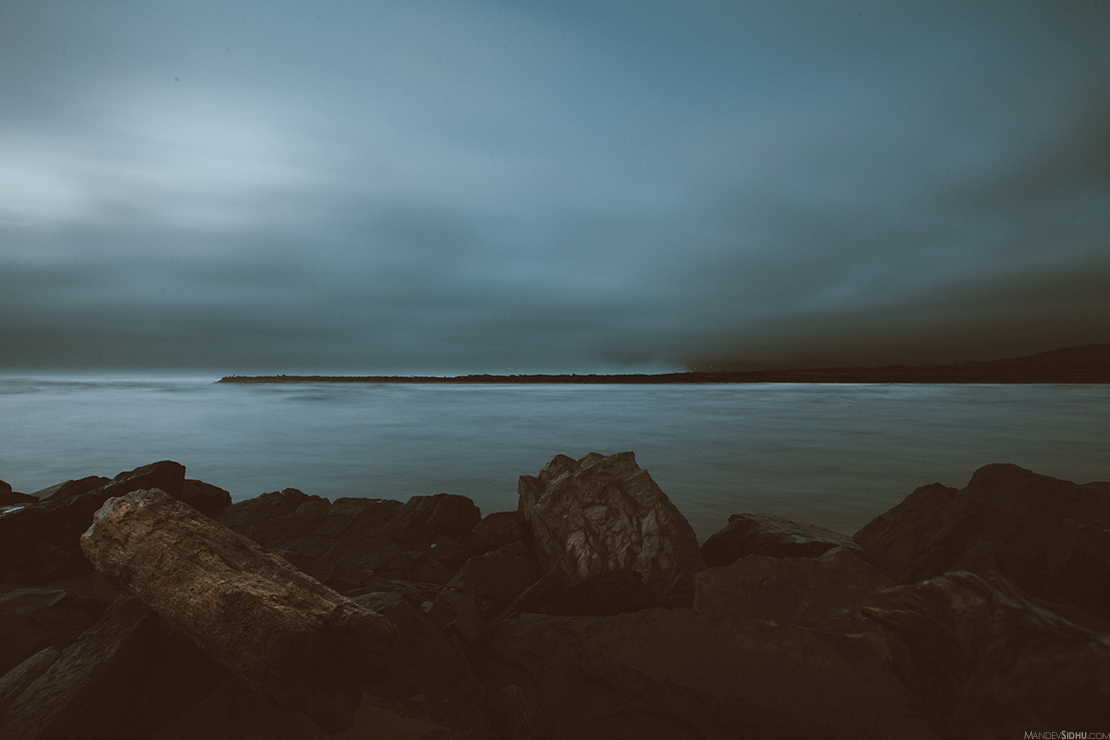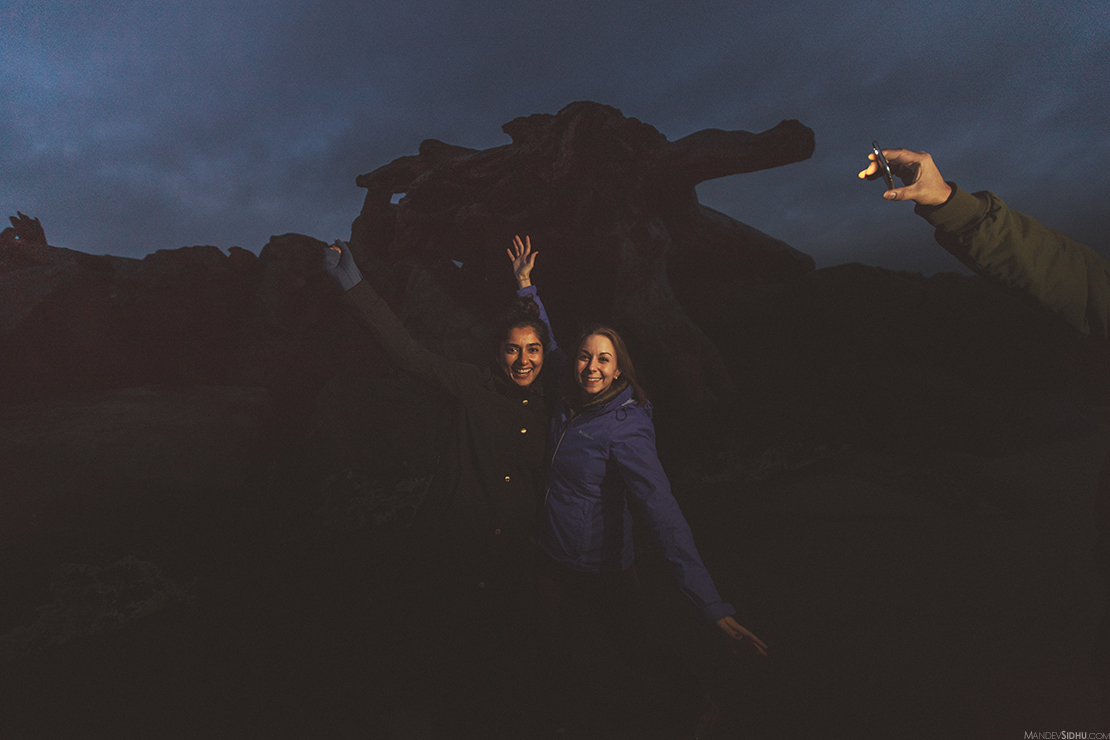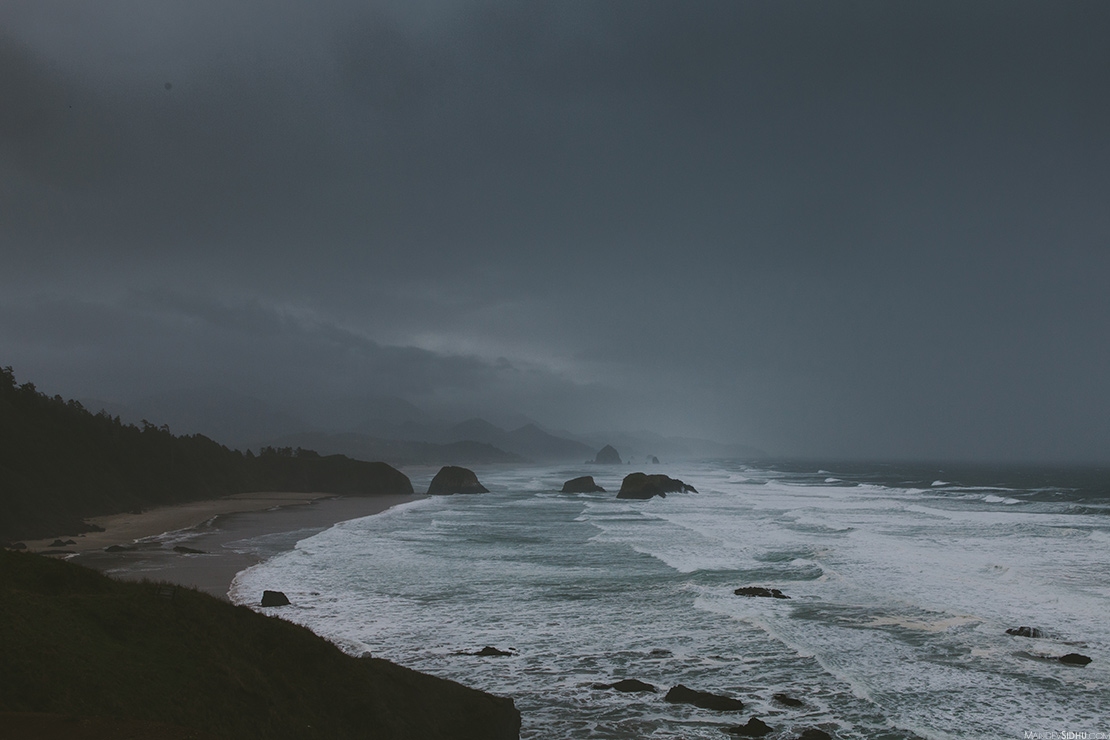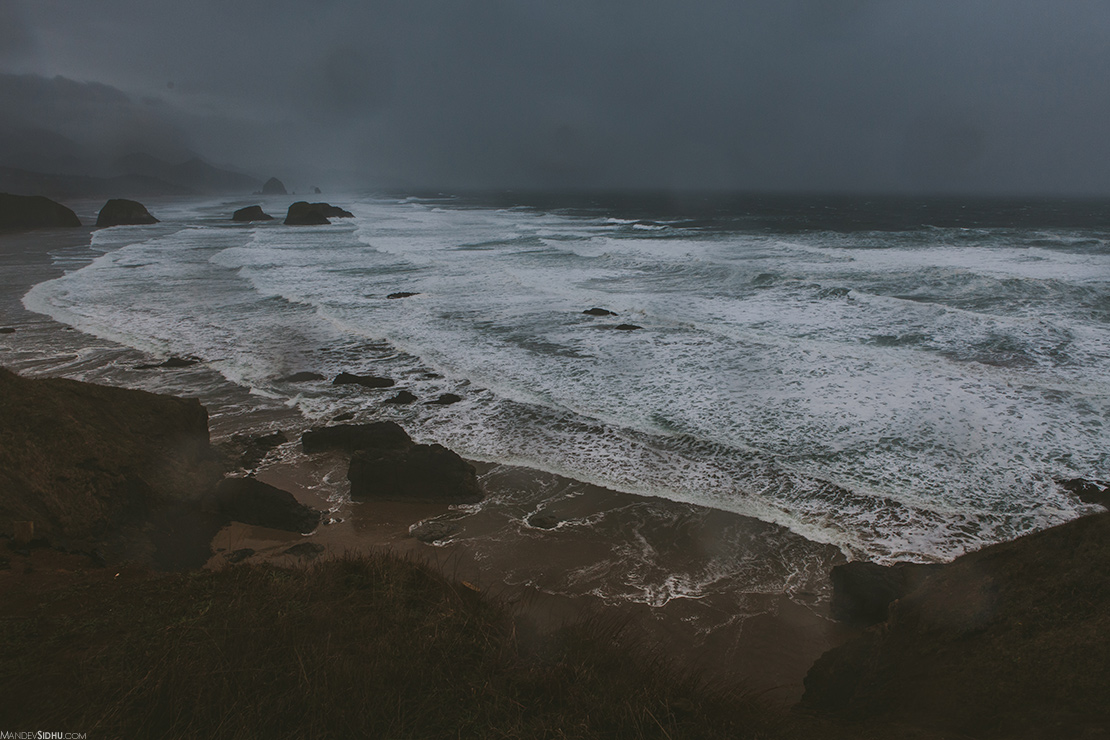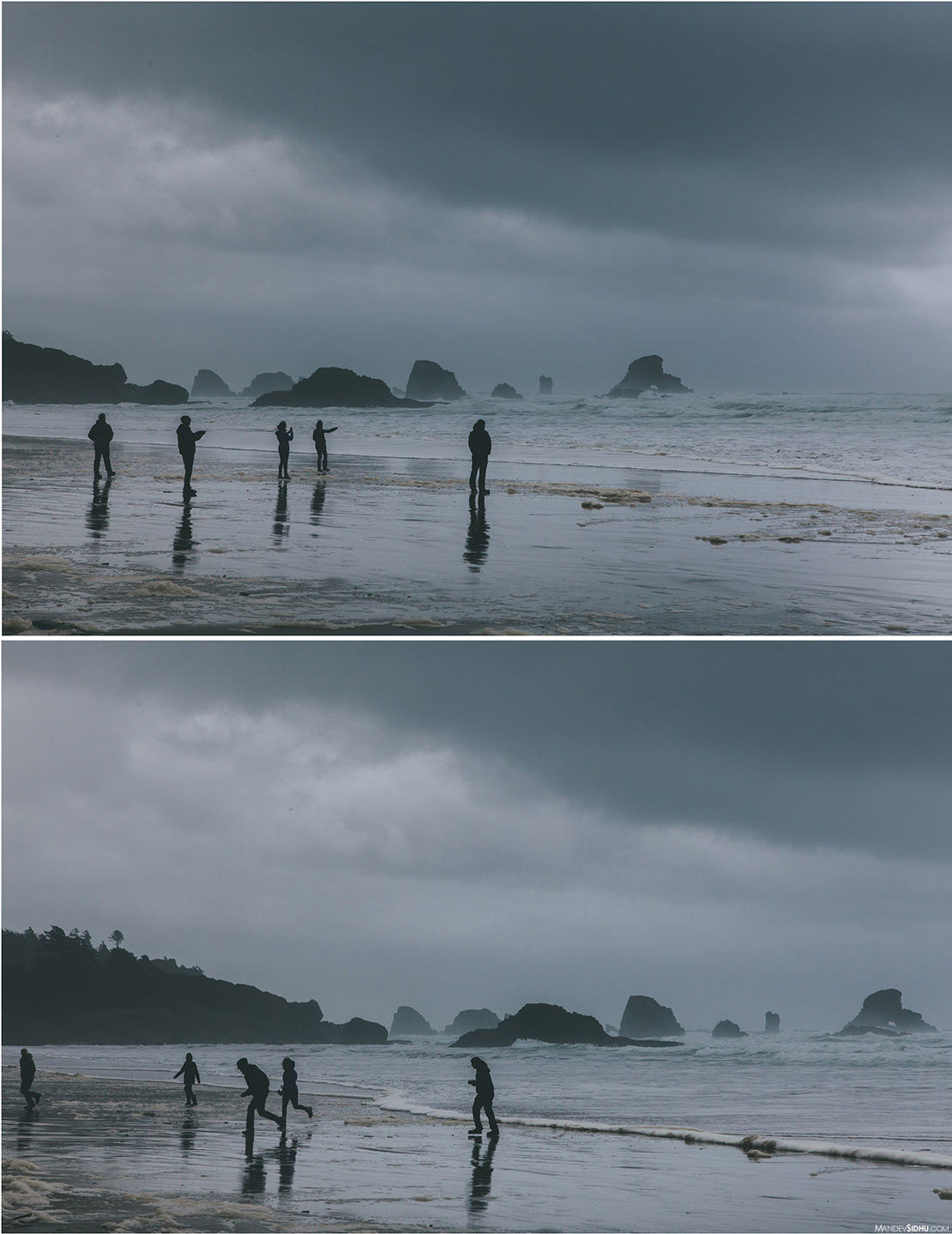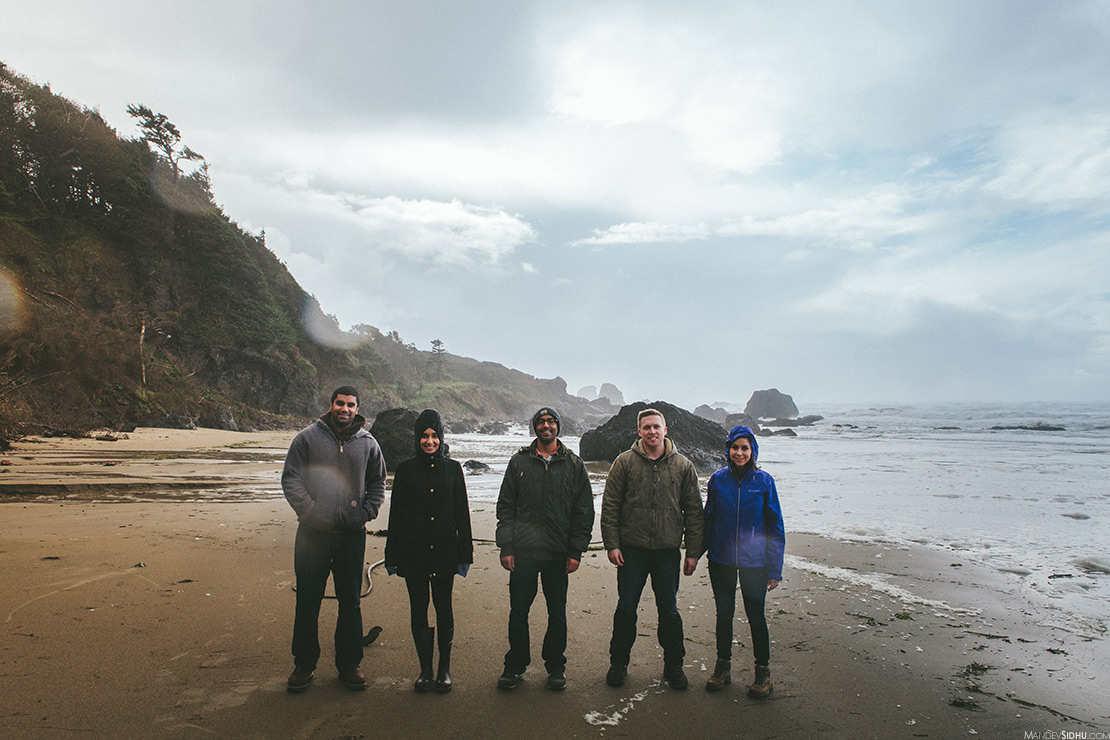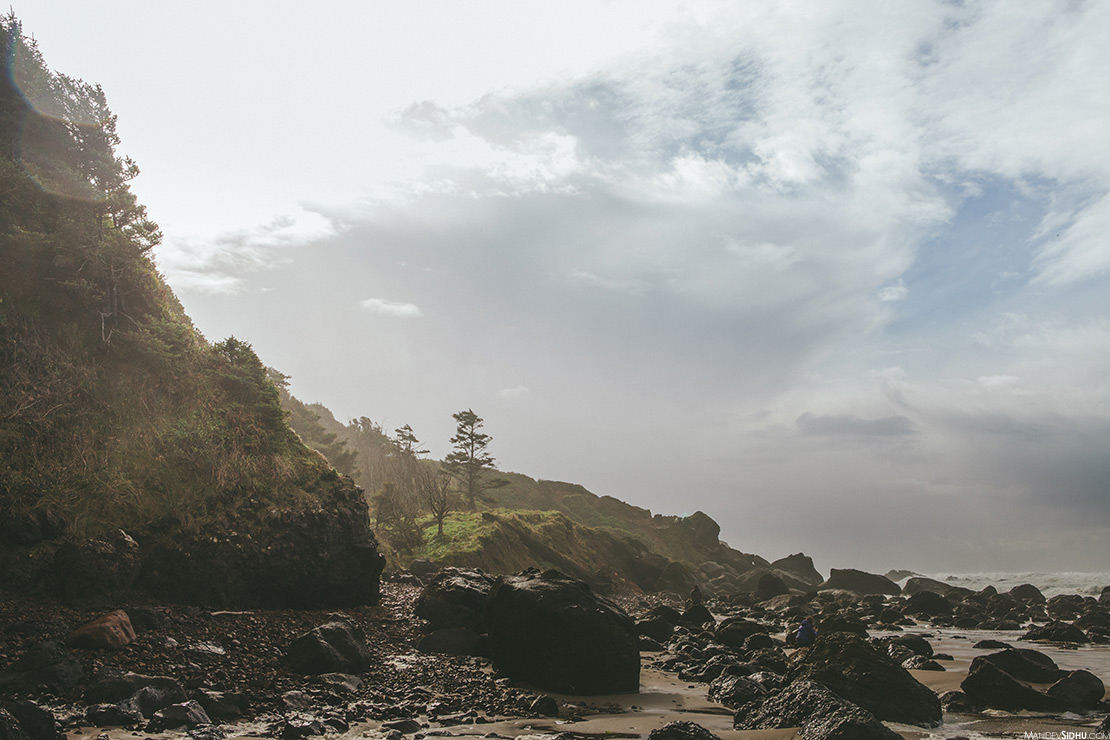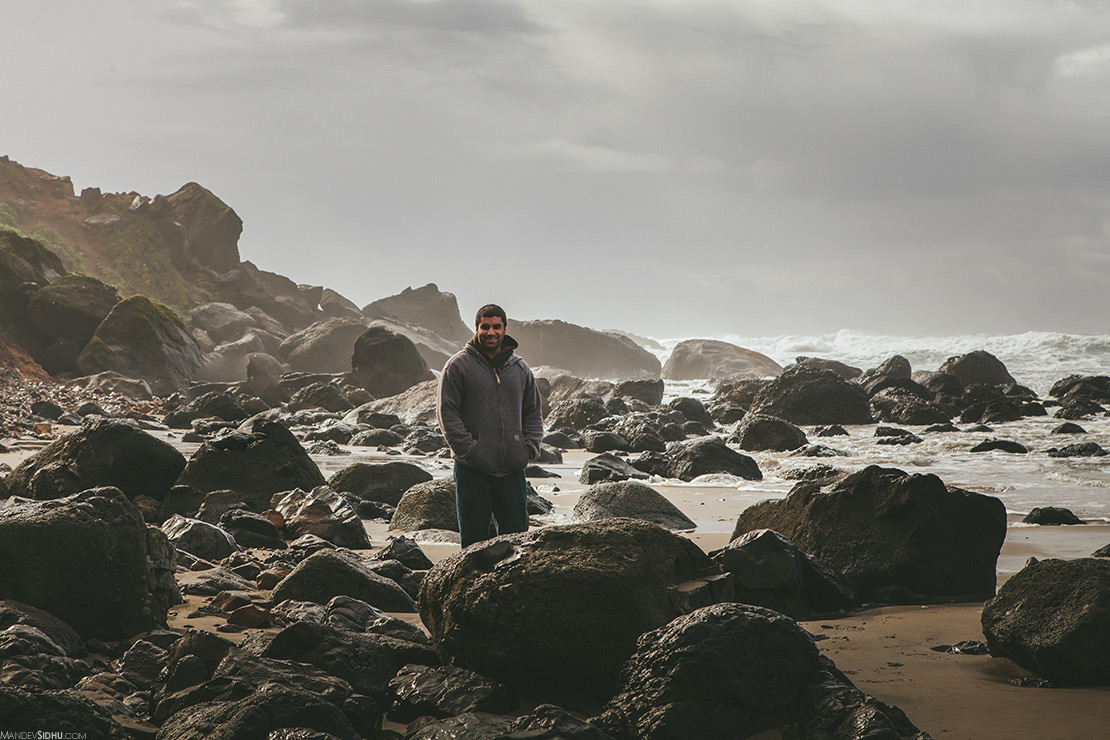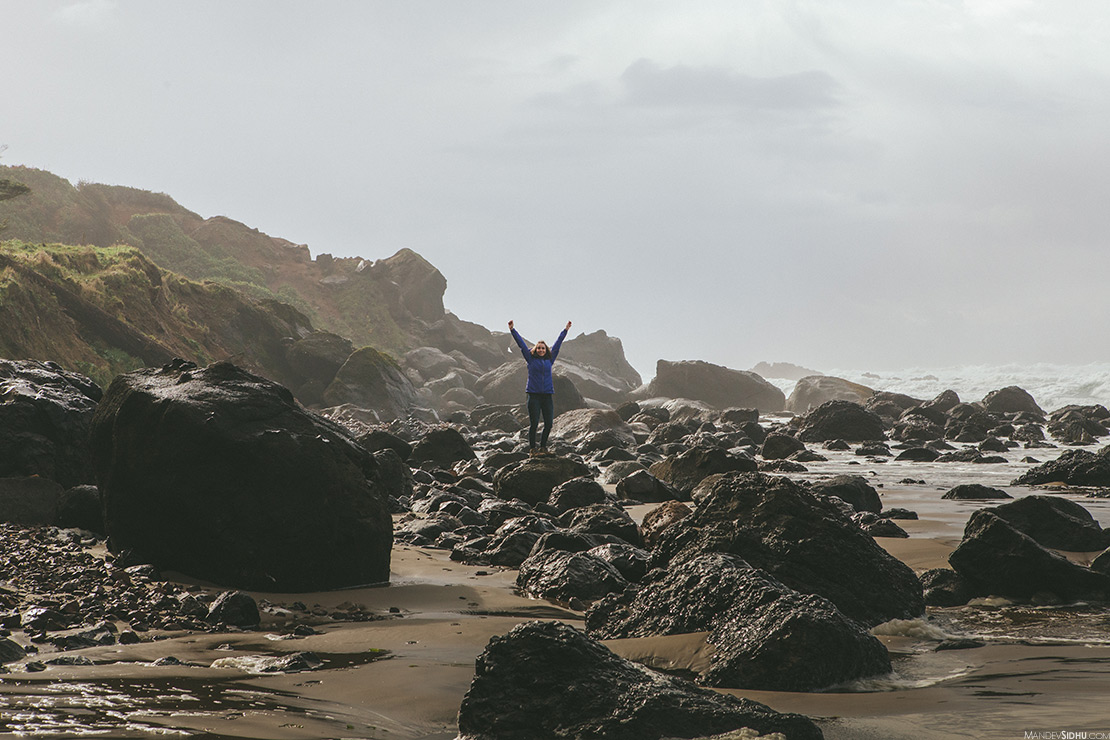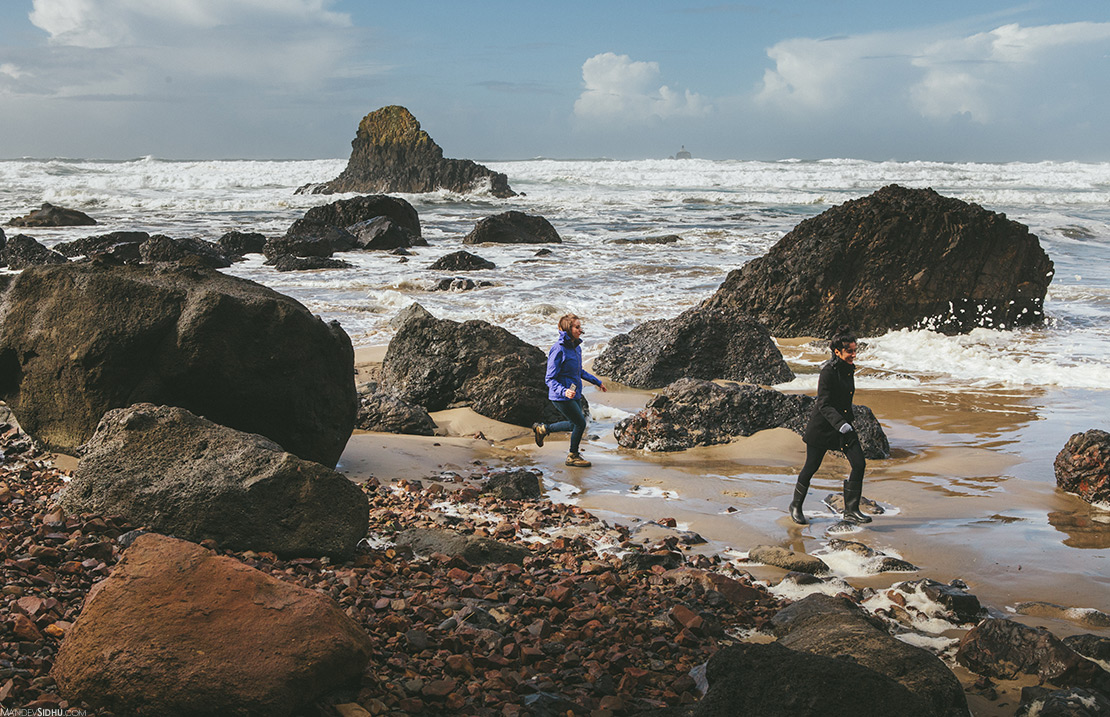 In the photo above, Jasmine and Erica are running between the giant boulders. Little did we know how quickly the tide was coming in, and within a few minutes, this entire area was under water. The photo below shows the water rushing in. When we were clear of the area, we looked back at that spot and were overcome with exhilaration.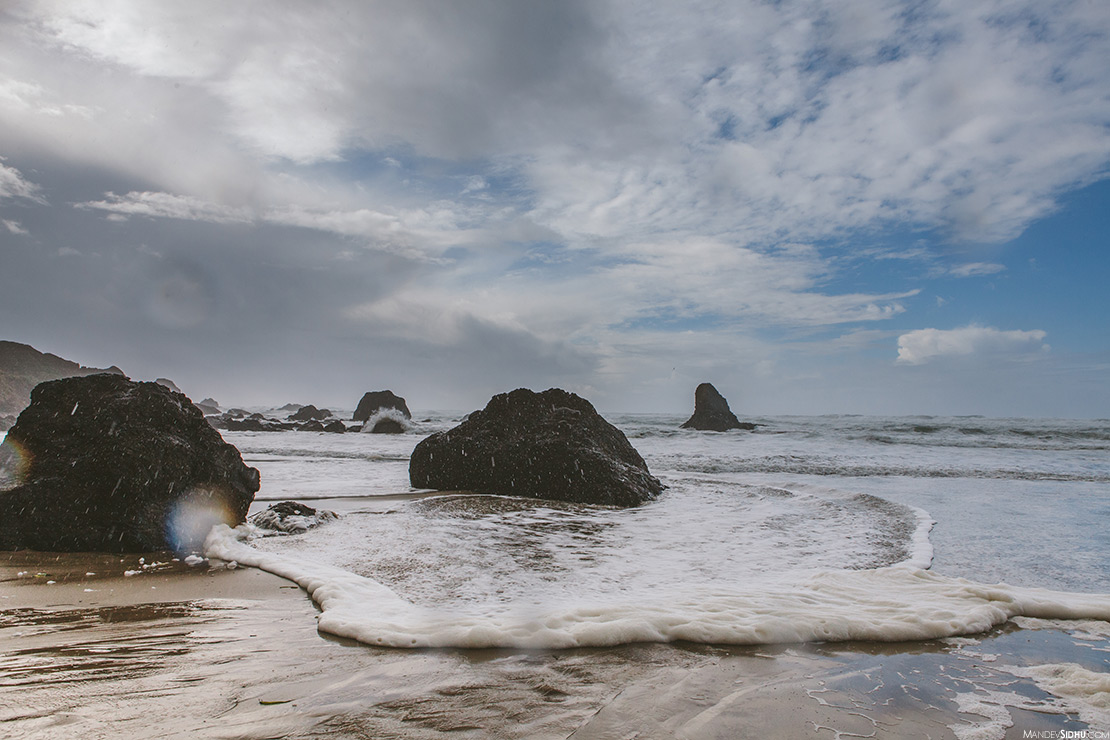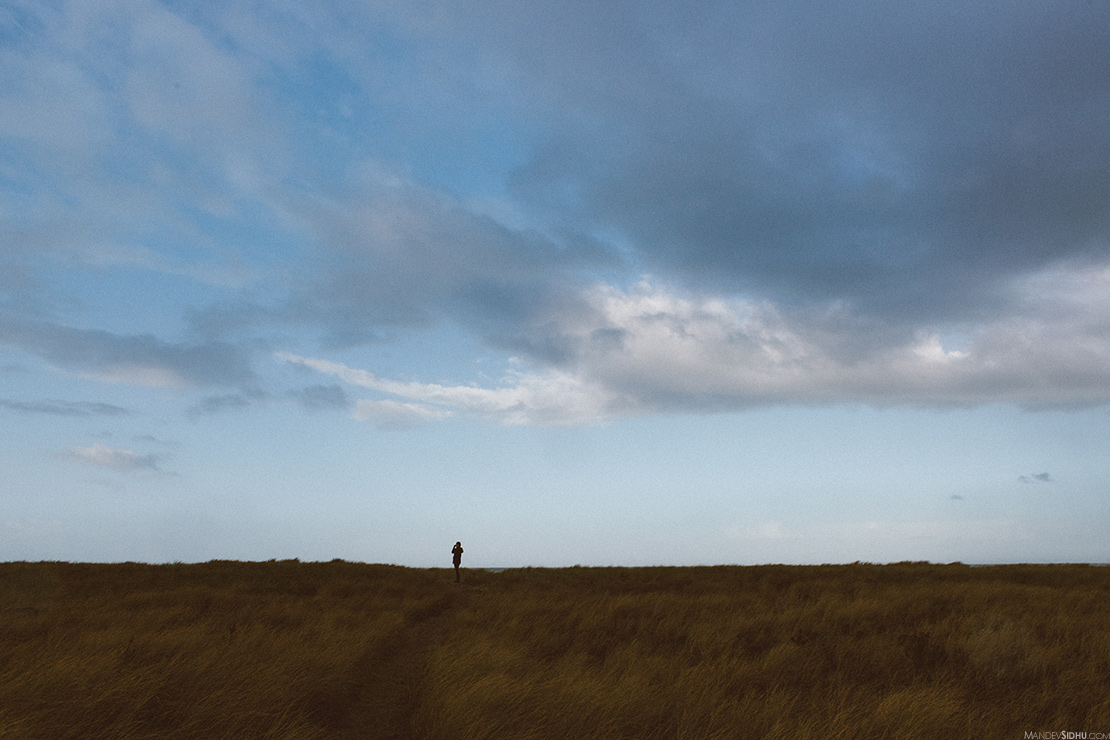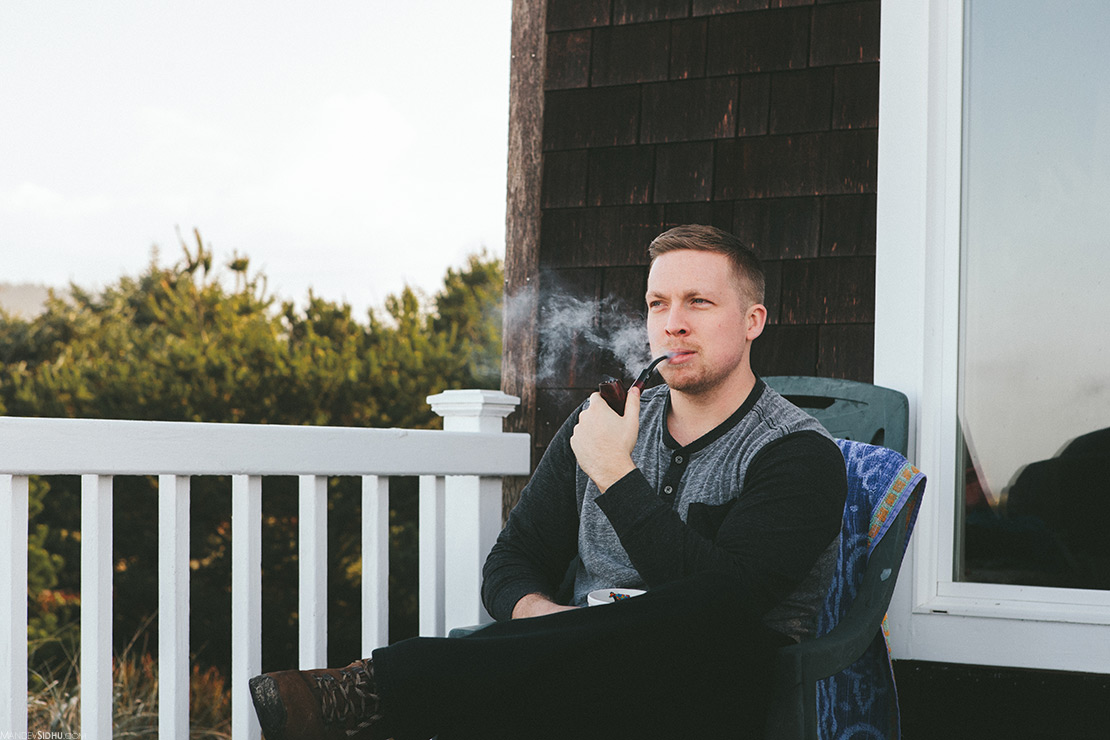 Although I haven't been posting much on the blog, there's been a ton going on behind-the-scenes. I've been focusing on personal projects, which have given me a chance to reconnect with photography and to re-establish my purpose. I think finding and developing a purpose is such an important foundation for creative evolution.
I'm excited for the things that have yet to transpire.
Sometimes the way to take a step forward is to actually take a couple steps back. It's kinda illogical, isn't it? But it can feel so good to just   stop.   be mindful.   turn off the phone, and simply be.
connect with another person.
and connect with yourself.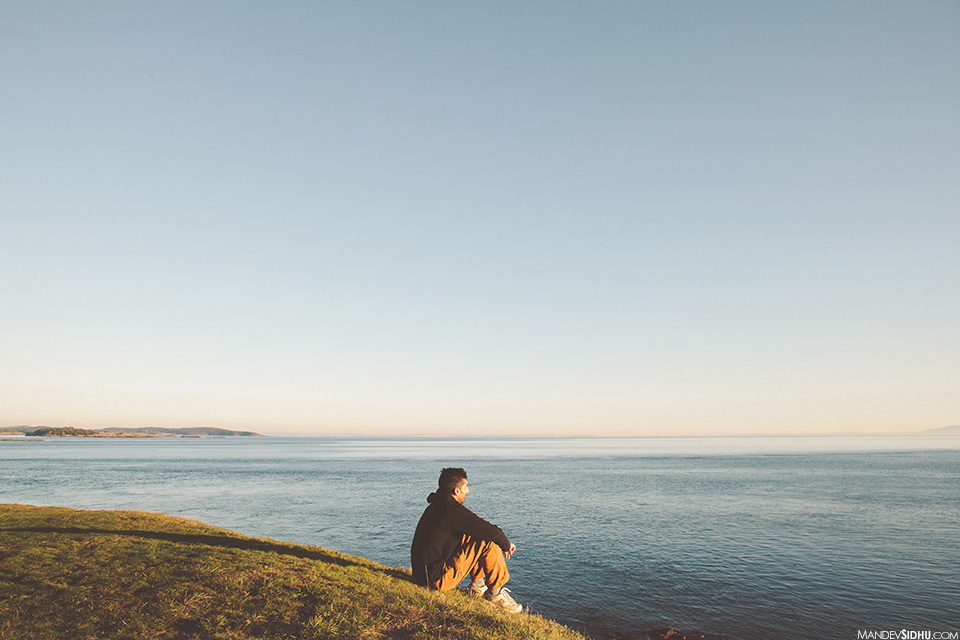 The past few months have been an opportunity to explore the beautiful Pacific Northwest with my wife, spend time with incredible friends, and to push my own boundaries – all while creating photos. Moments of growth are never easy, or comfortable, but they're part of a personal journey that we just gotta embrace.
be present.
and smile.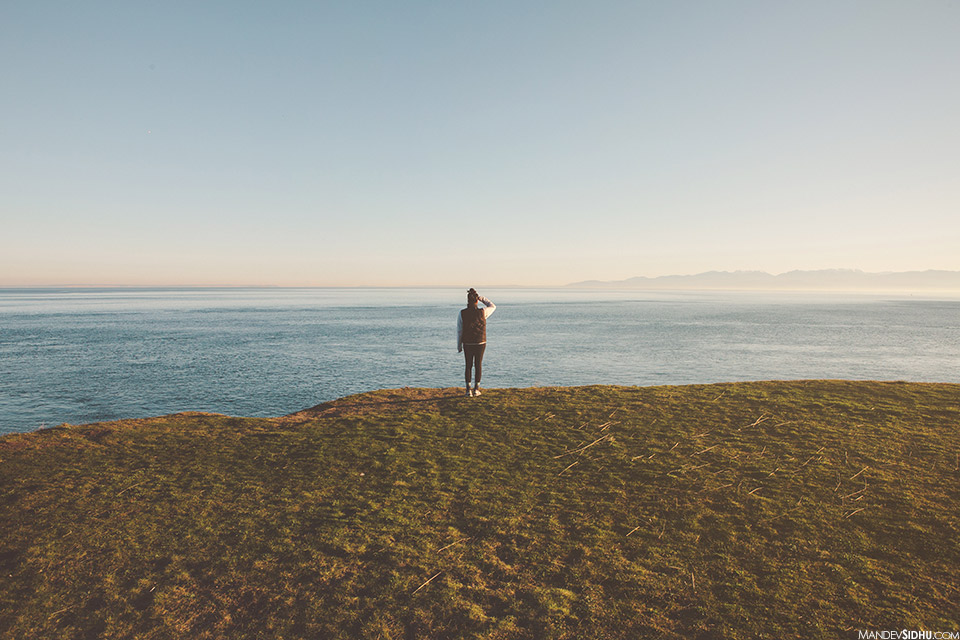 I'd love to connect with you on Google+ and Instagram (@MandevSidhu)
You can also find me on Facebook here. <– 'like' this page to follow more photos
i wanted to write a quick note to mention that I'll be taking a short break for a while.
during this time, I won't be taking on new work, but will pursue personal projects.
(will post photos from those, and also from previously unpublished work)
It always feels so peaceful to enjoy the natural beauty of the Pacific Northwest.  We're truly blessed to live in an area that provides so many options for hikes and trails, and not to mention all the stunning views. Here's a photo from our Wallace Falls hike:
"The earth has music for those who listen" – George Santayana