''
We're lucky to live in a place where the environment is unique and often stunning. Deception Pass is a testament to the natural beauty of Washington, from the rocky beaches and emerald waters, to the Evergreen trees that carpet the landscape. I had the pleasure of spending some time with Daniel and Kathleen, two travelers who enjoy experiencing new places around the world. It's easy to see why they chose Deception pass for their engagement photo location.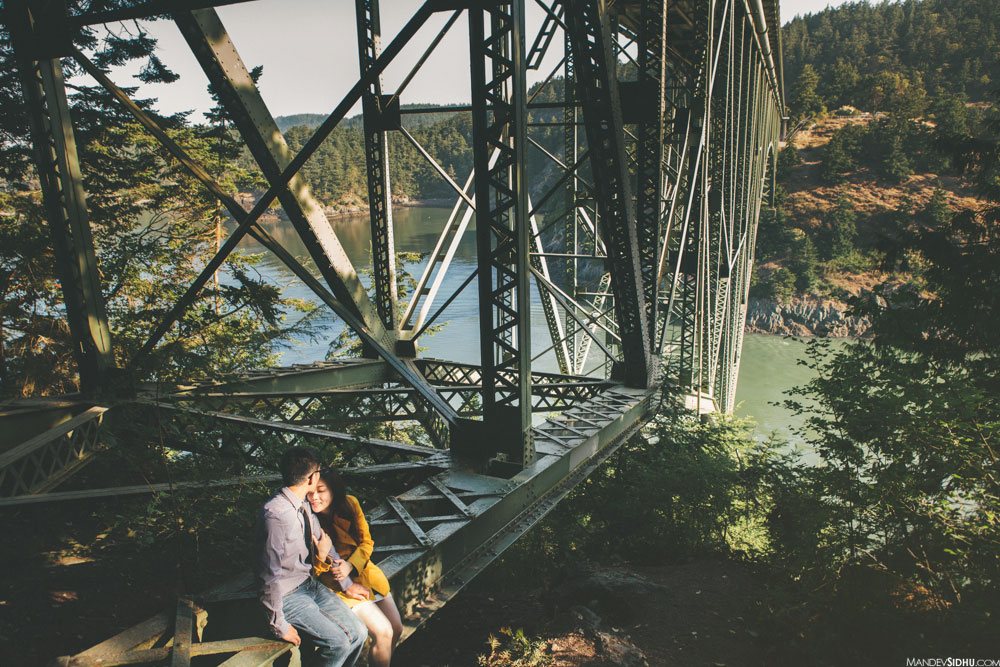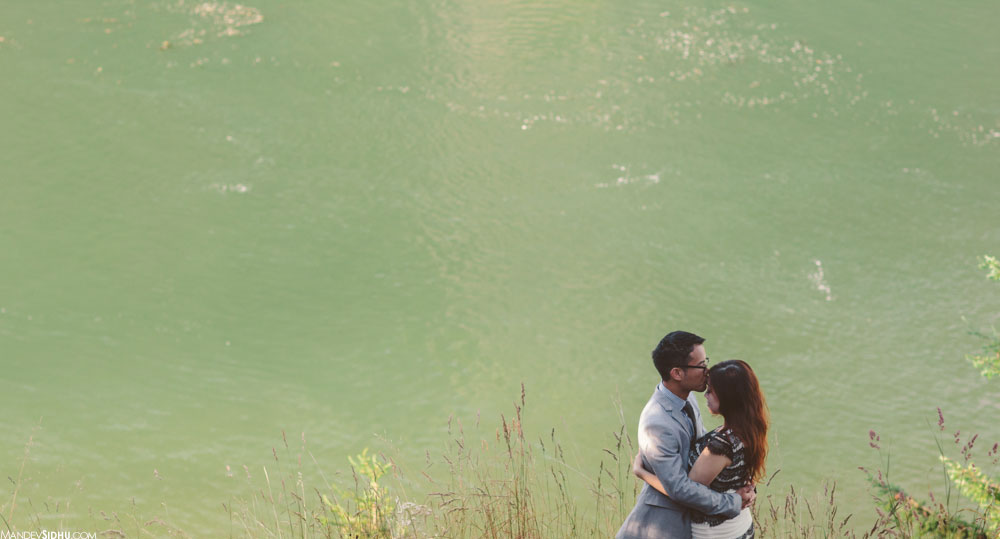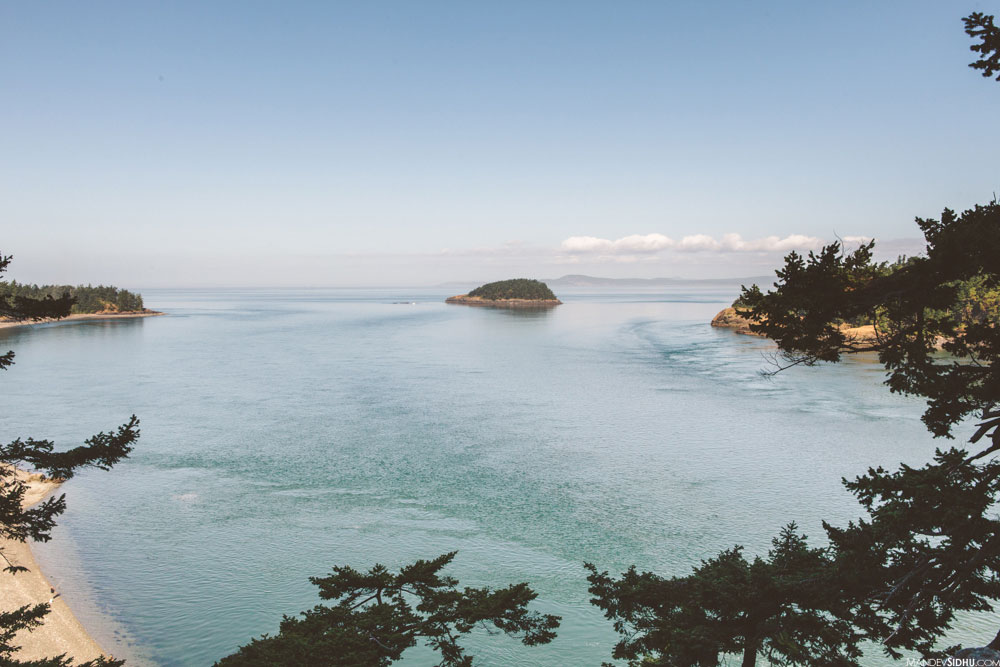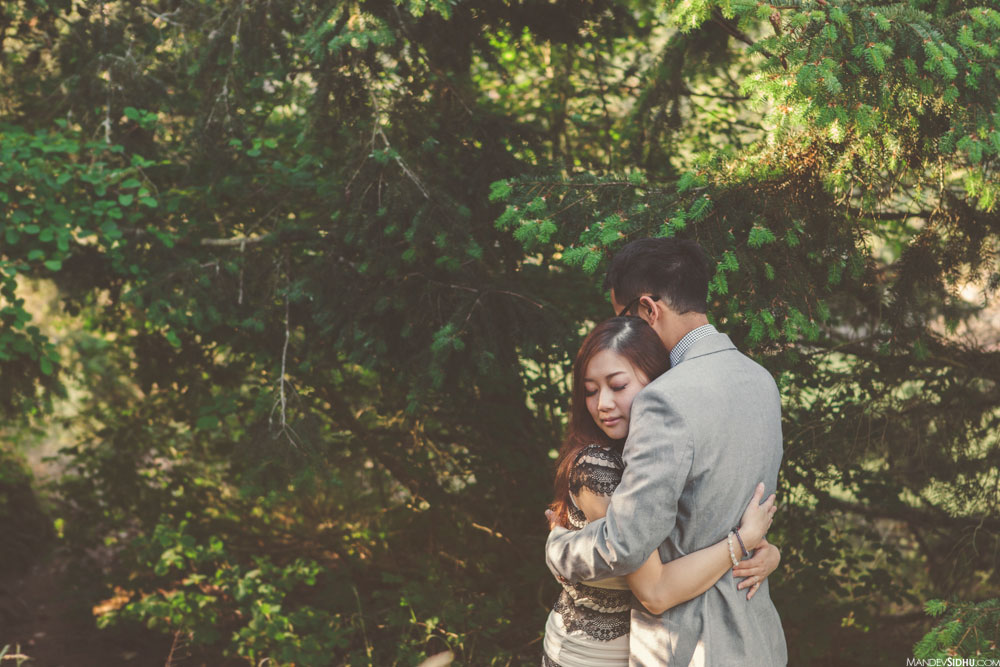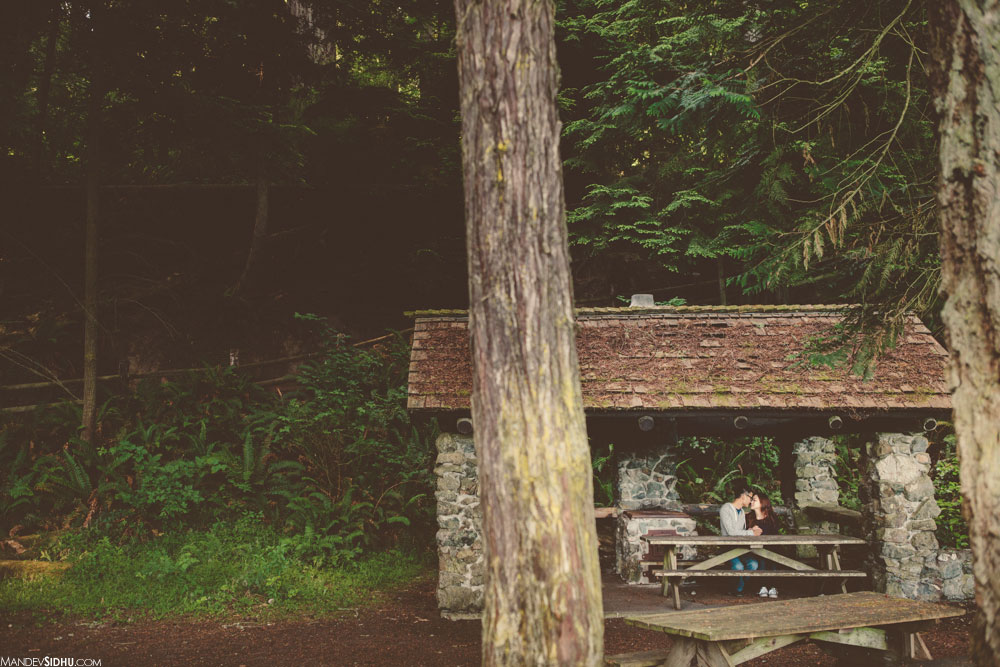 one of the most rewarding things about being a photographer is meeting some incredible people. (and we've got some really cool people in seattle) you can create a photo by posing someone and clicking a button, or, it can be the result of investing yourself in the process and creating a photo that conveys emotion.
i really enjoy hearing and sharing stories about our journeys, and it's been so cool to meet some great people.  i love photo sessions that feel like we're a-group-of-friends-hanging-out. these are the times that we forget about the camera and we're just being ourselves, and that's when we truly capture some special moments.
after the short time spent with Christy and Jeff, i already feel like we're friends. i'm so happy with these photos because i feel like they really show how much they love each other and happiness together. i love their expressions, i love how happy they are, and i love how honest and open they are in front of the camera. it was an honor to take their photos, and i'm already looking forward to the next time we hang out. (first round is on me!)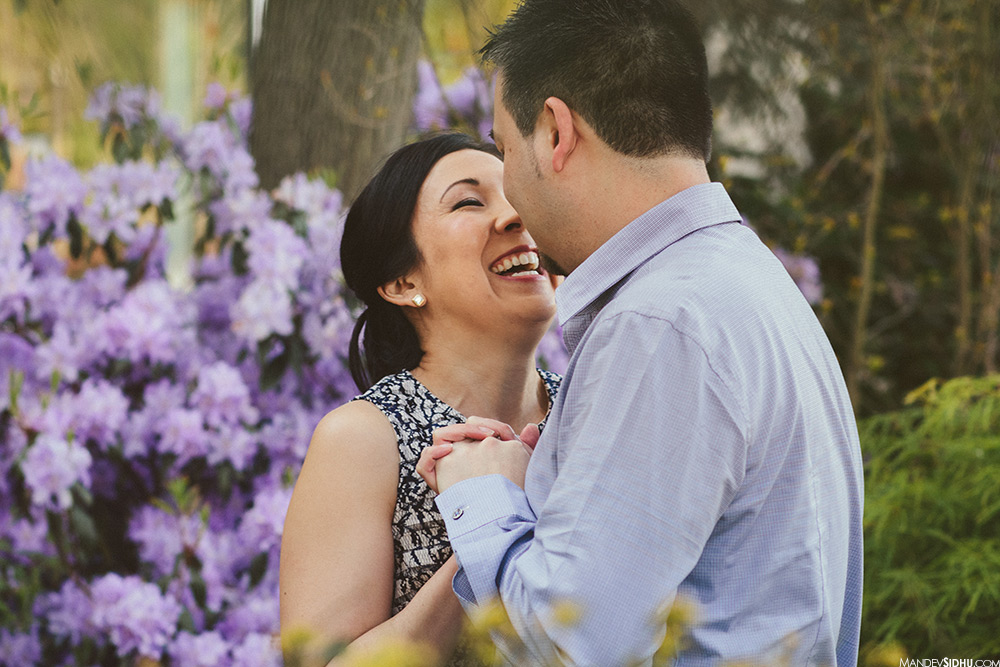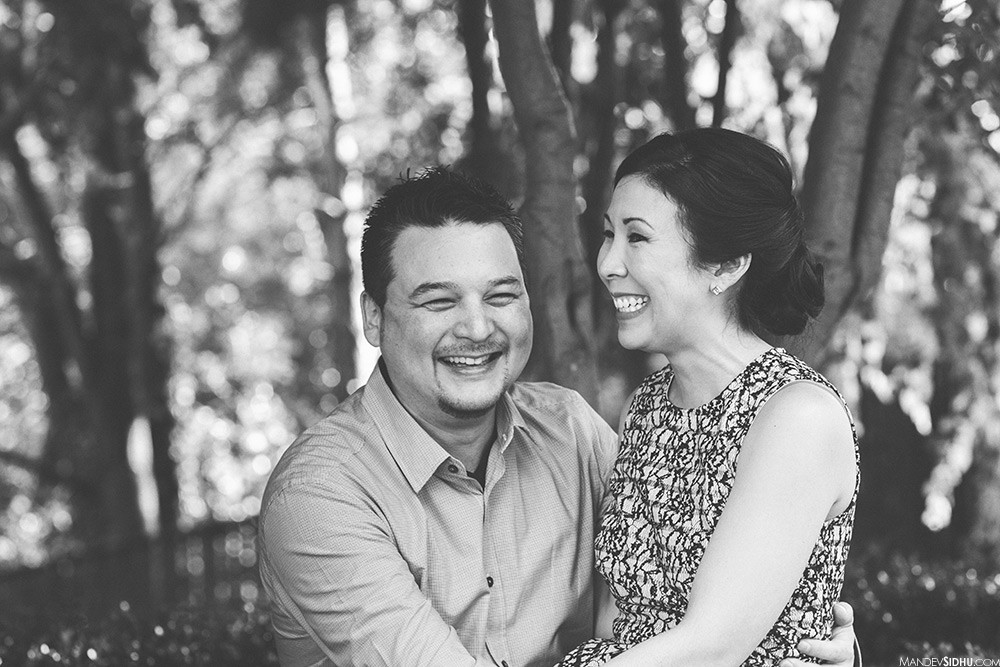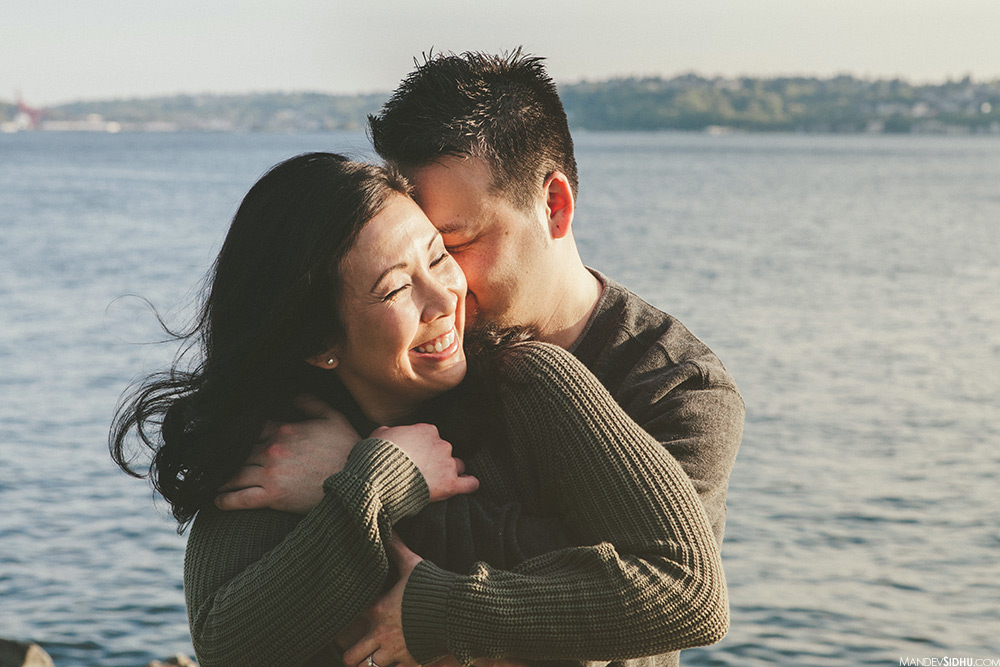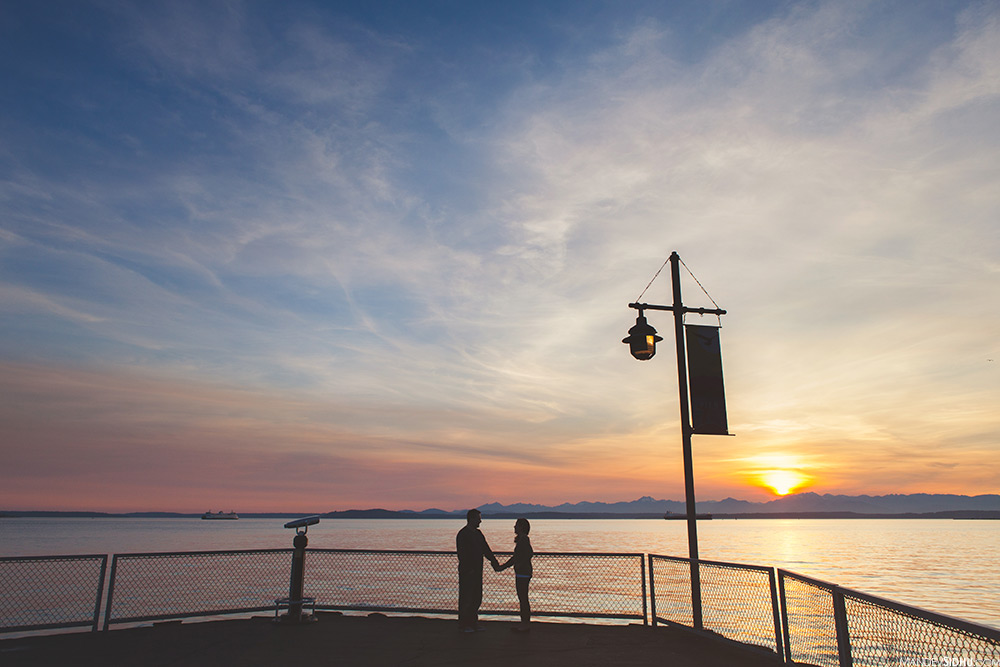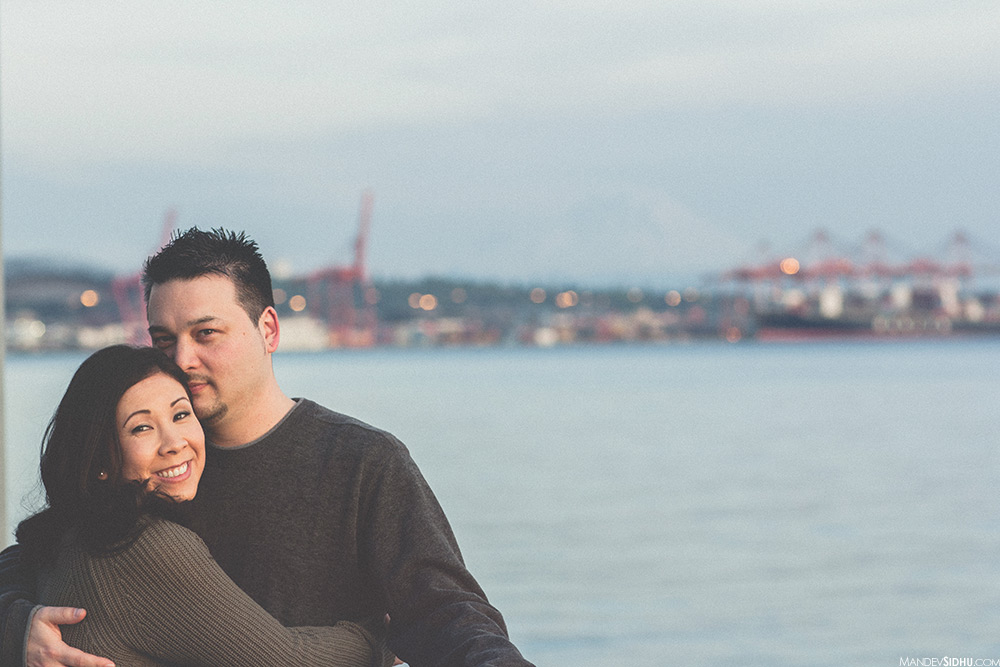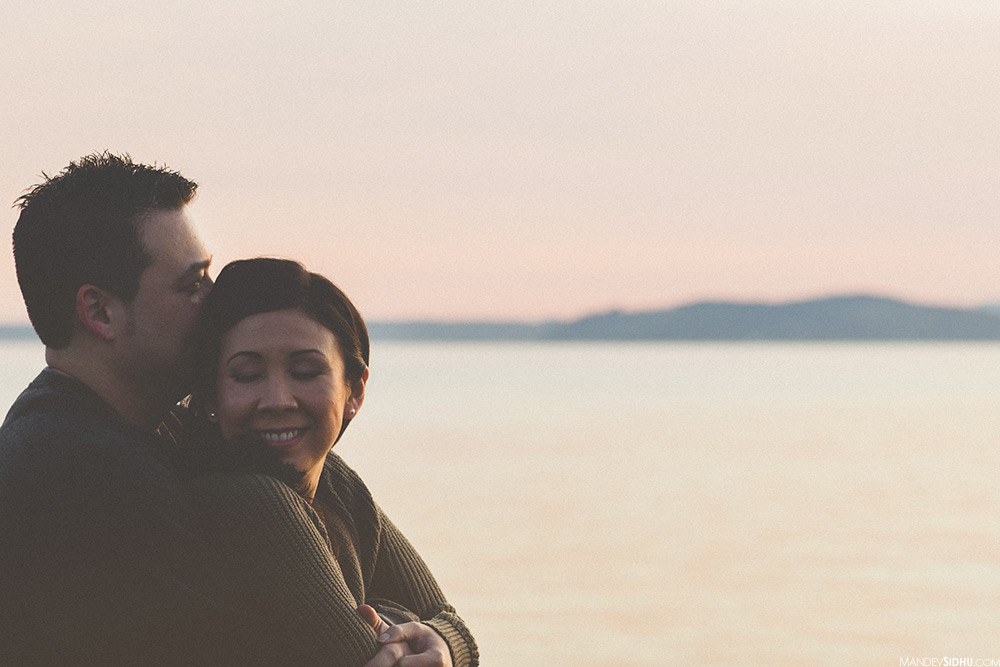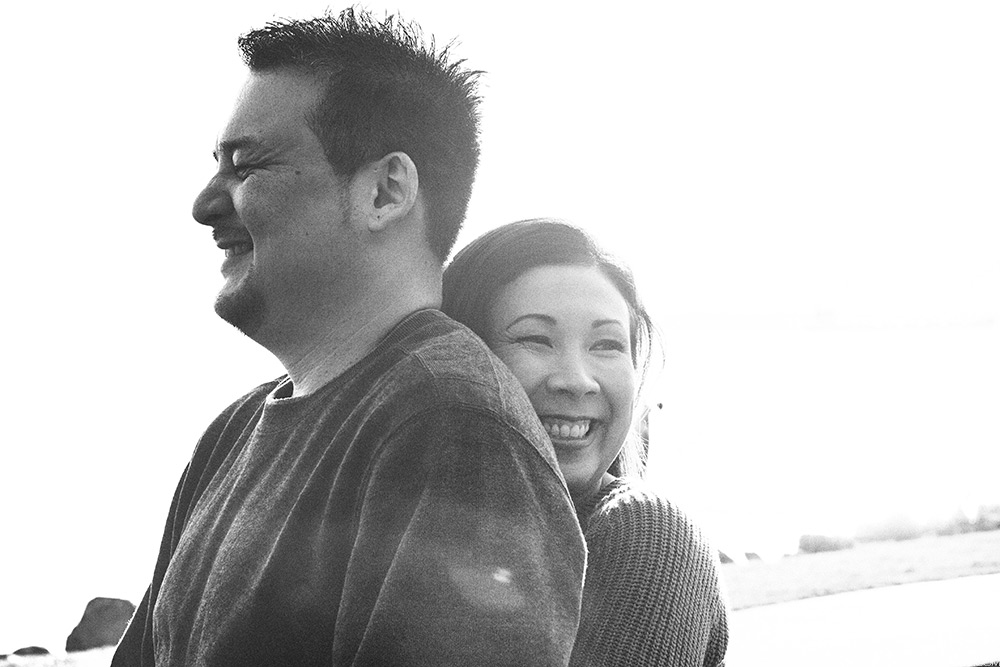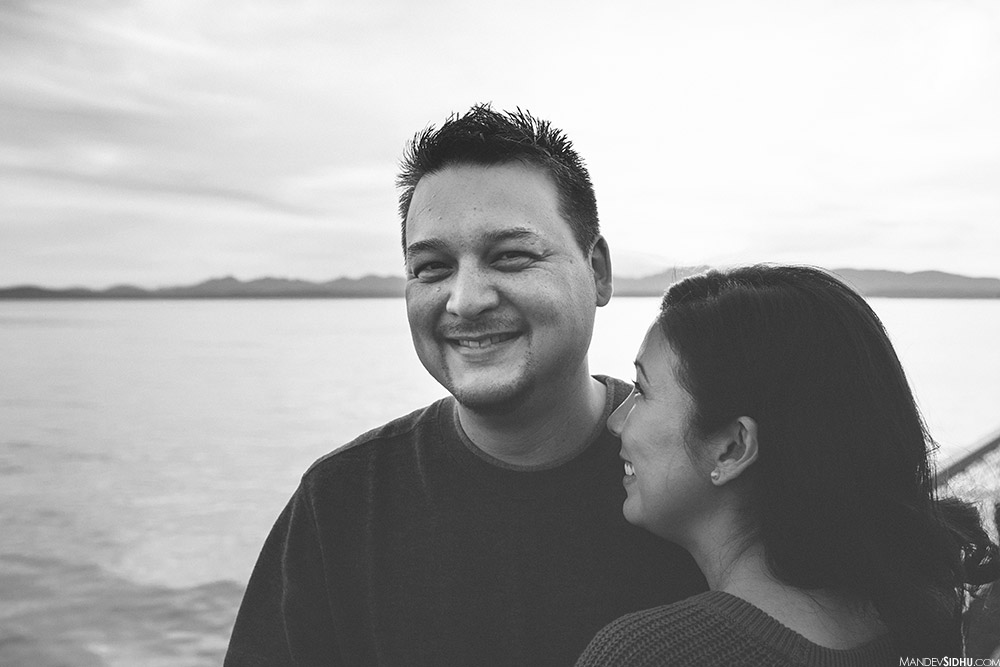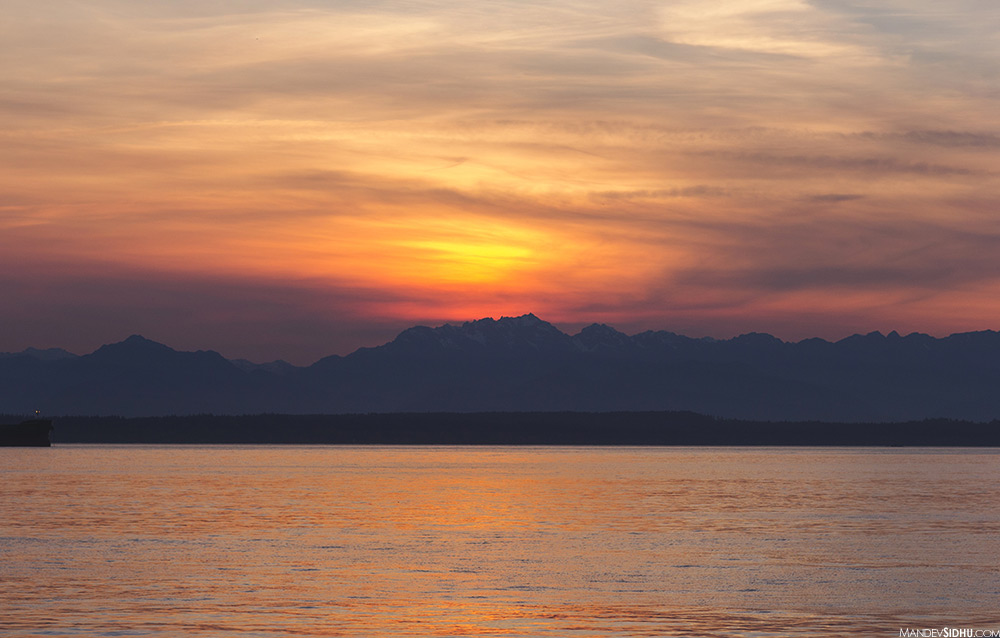 i'd love to connect with you on Instagram (@MandevSidhu)
you can also find me on Facebook if you want to 'like' my page
i've been thinking about the way i approach engagement sessions, and what engagement photos truly mean. over the years, a lot of couples have given me a chance to take their photographs, and each experience has been a building block to where i am today.
i've learned: no two couples are the same.
some are outgoing and energetic, while others are more reserved. some are constantly laughing and joking, and then others are stoic. these differences are what i love about photography. it's the photographers job to embrace each couple for who they are, and to create photos that truly reflect their personalities. i mean, anyone can just pose people and take their picture, right? i want to create meaningful photos that artistically and honestly represent each couple. i guess i want them to look back at their photos and feel like their personality shines through.
Nicole and Dave have so much energy, and i wanted to capture their fun and happy personality. here are the photos we created: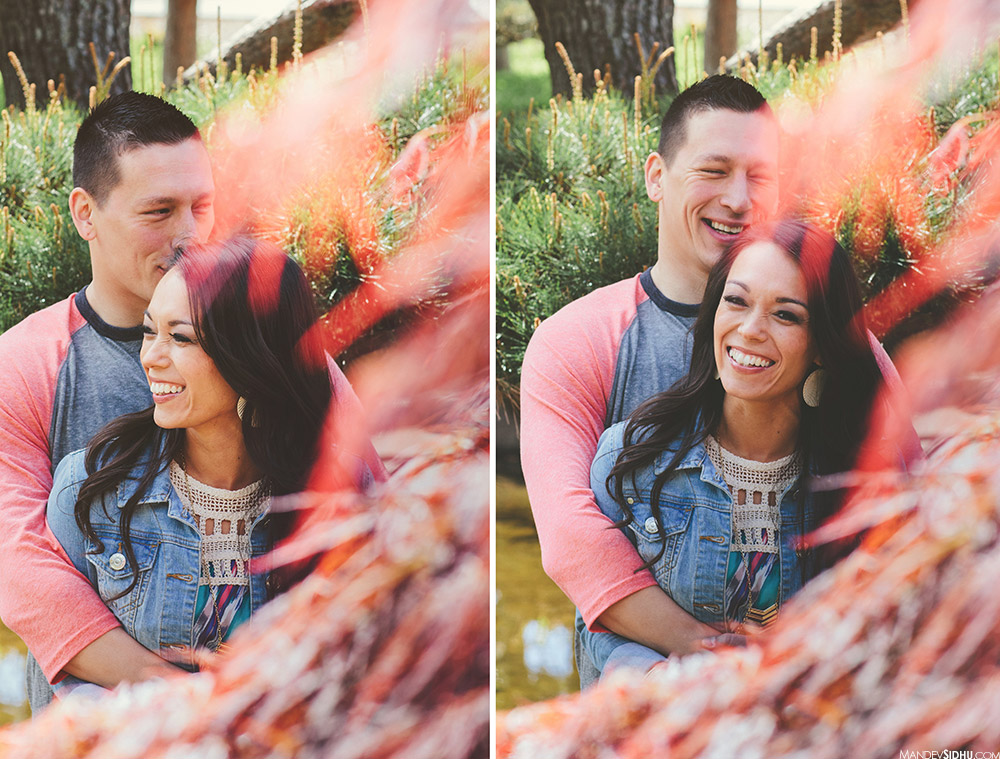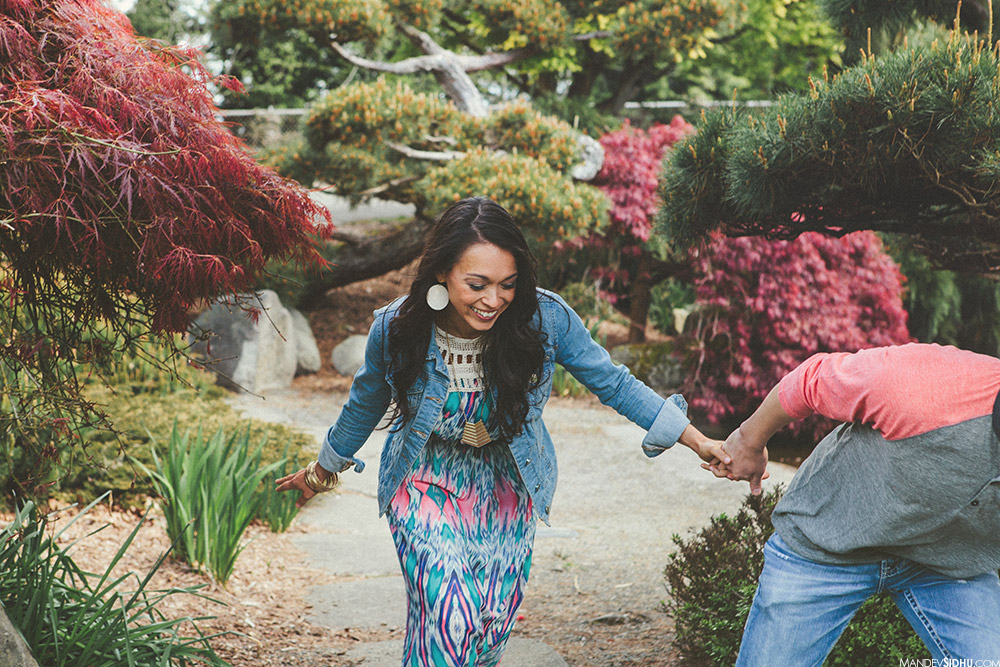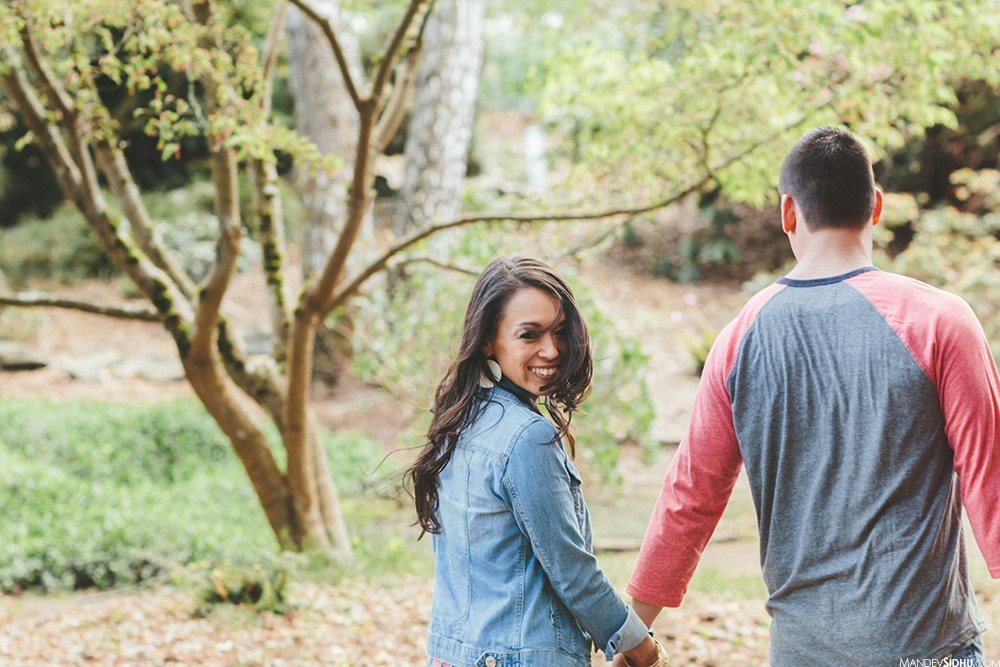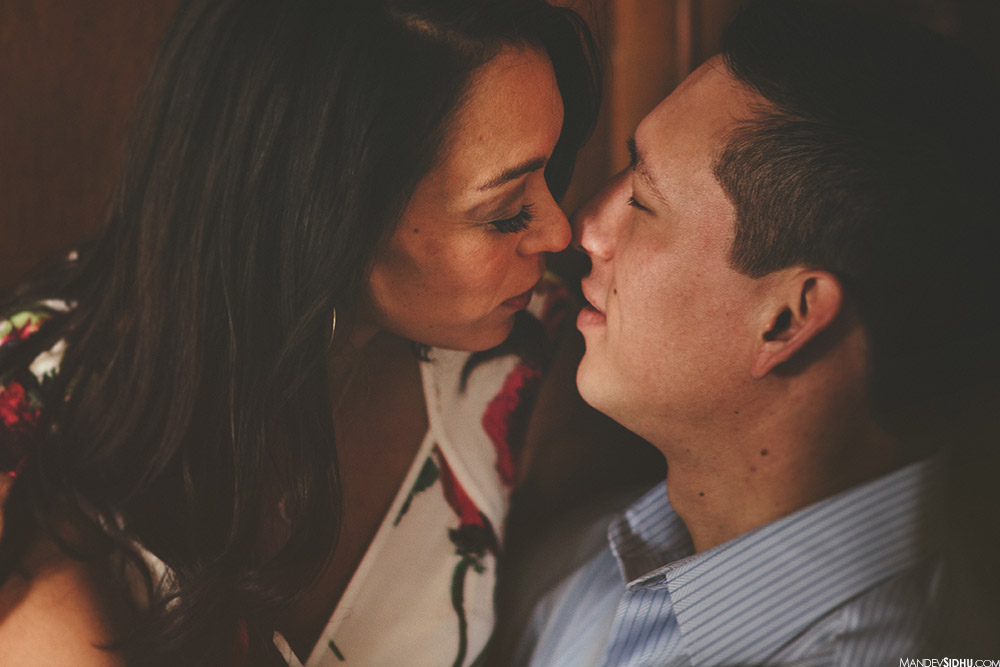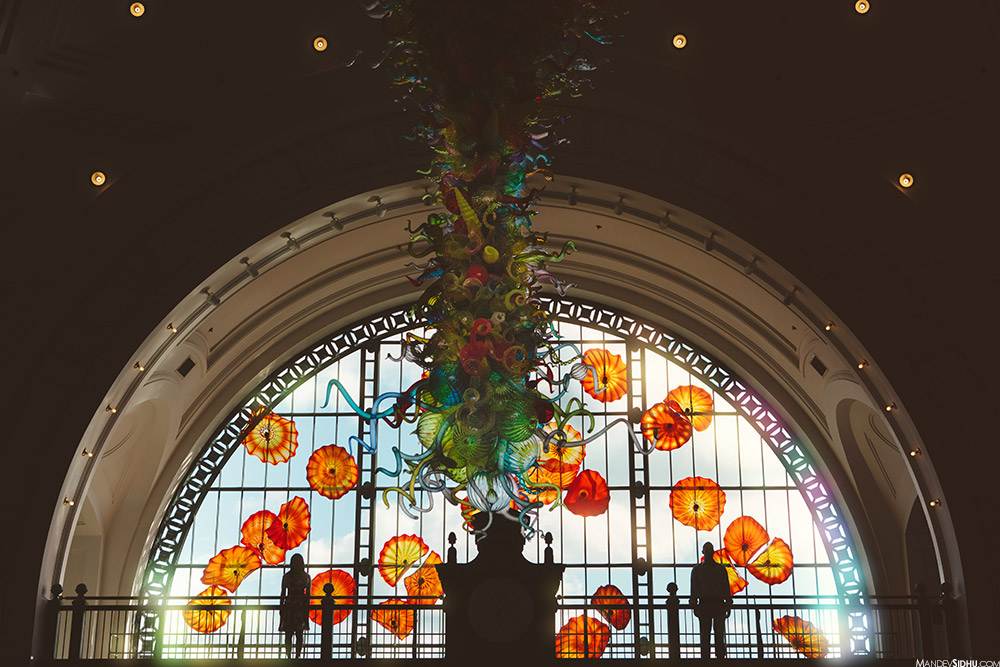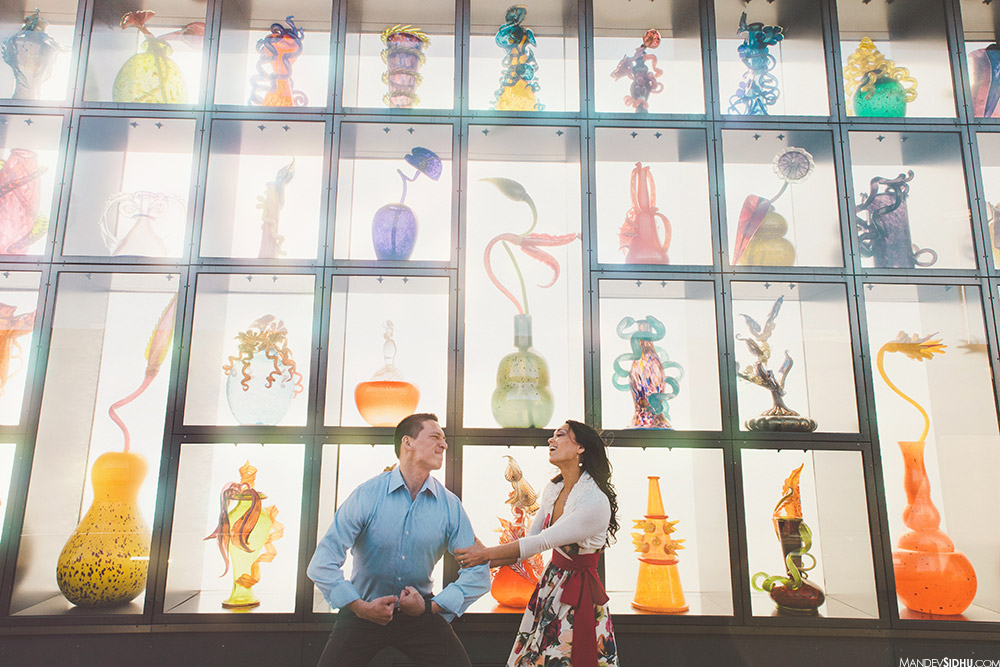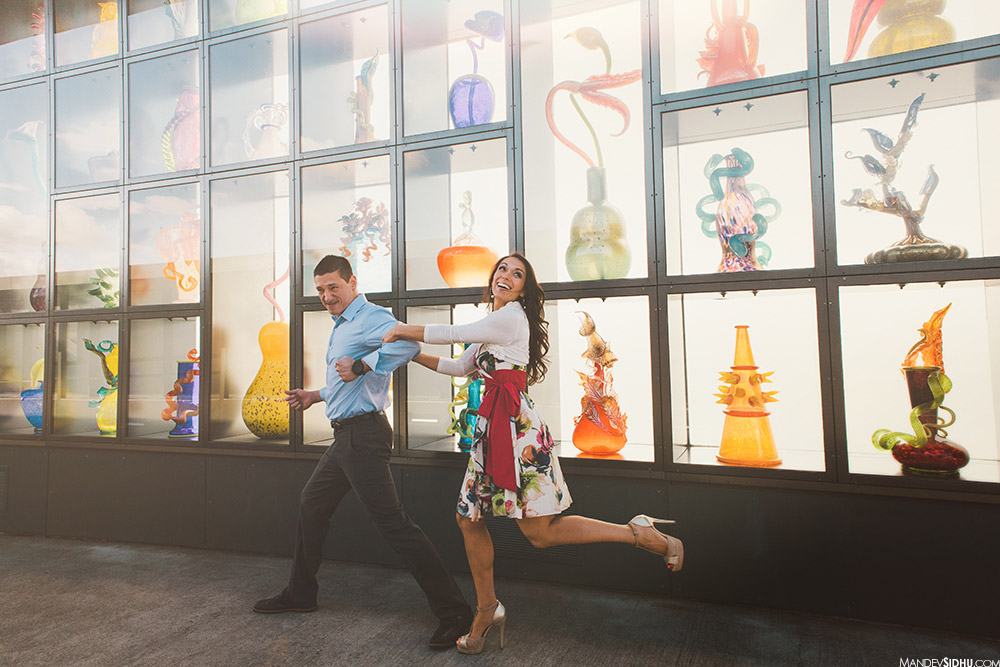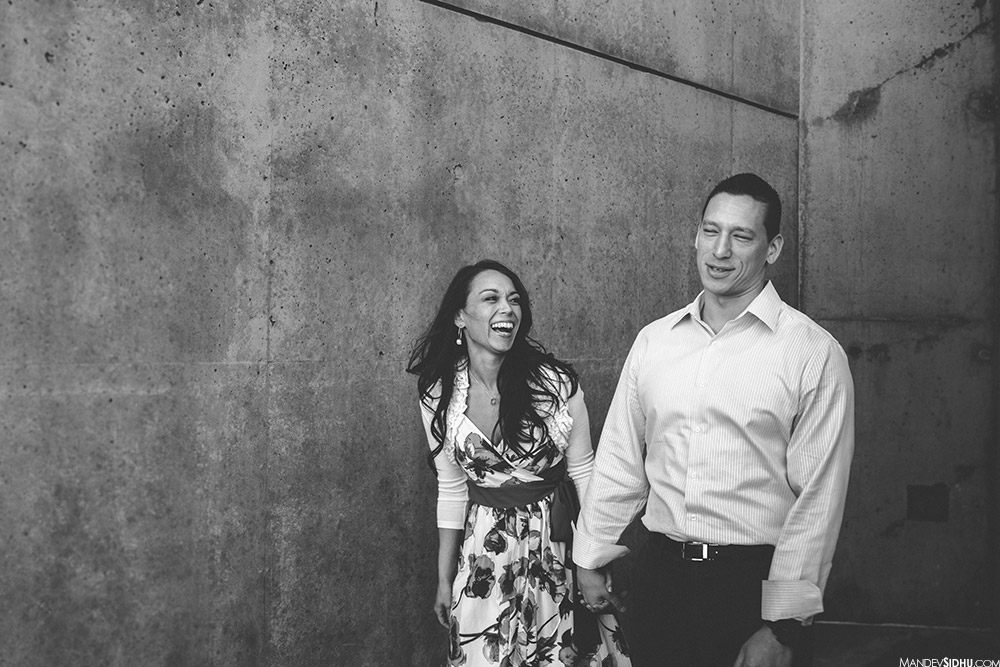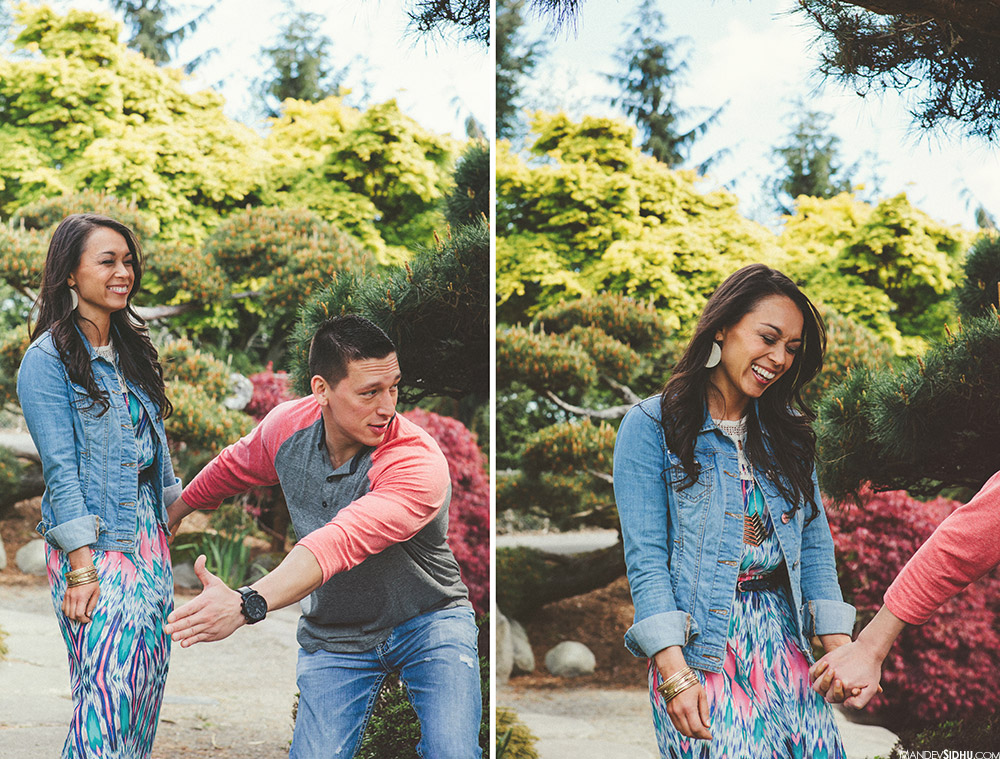 i'd love to connect with you on Instagram (@MandevSidhu)
you can also find me on Facebook
a super awesome one-year anniversary photo session at the beautiful Washington Arboretum.
here are a few frames…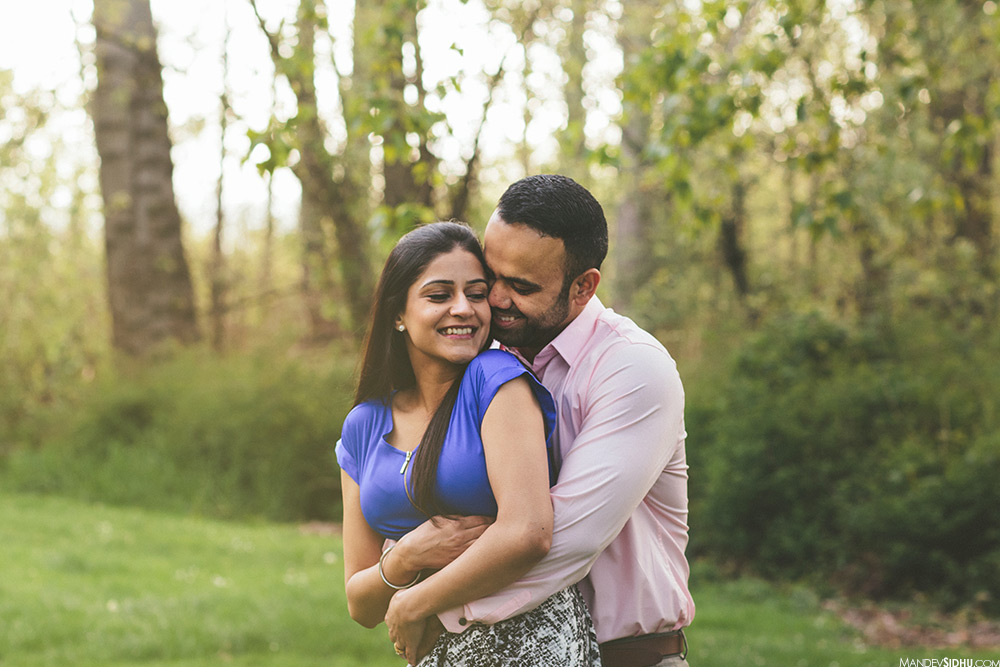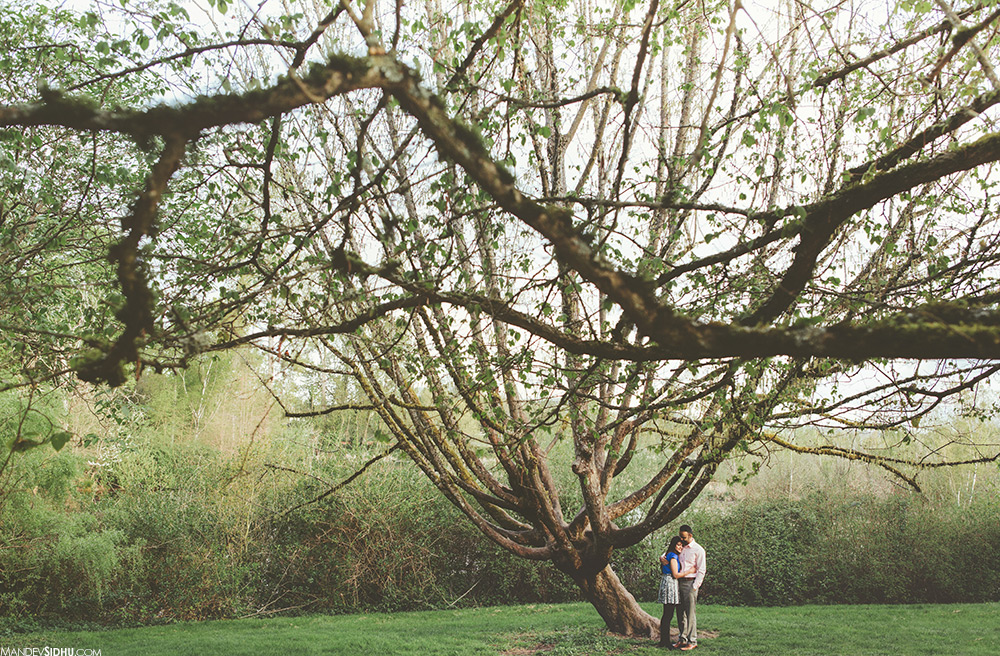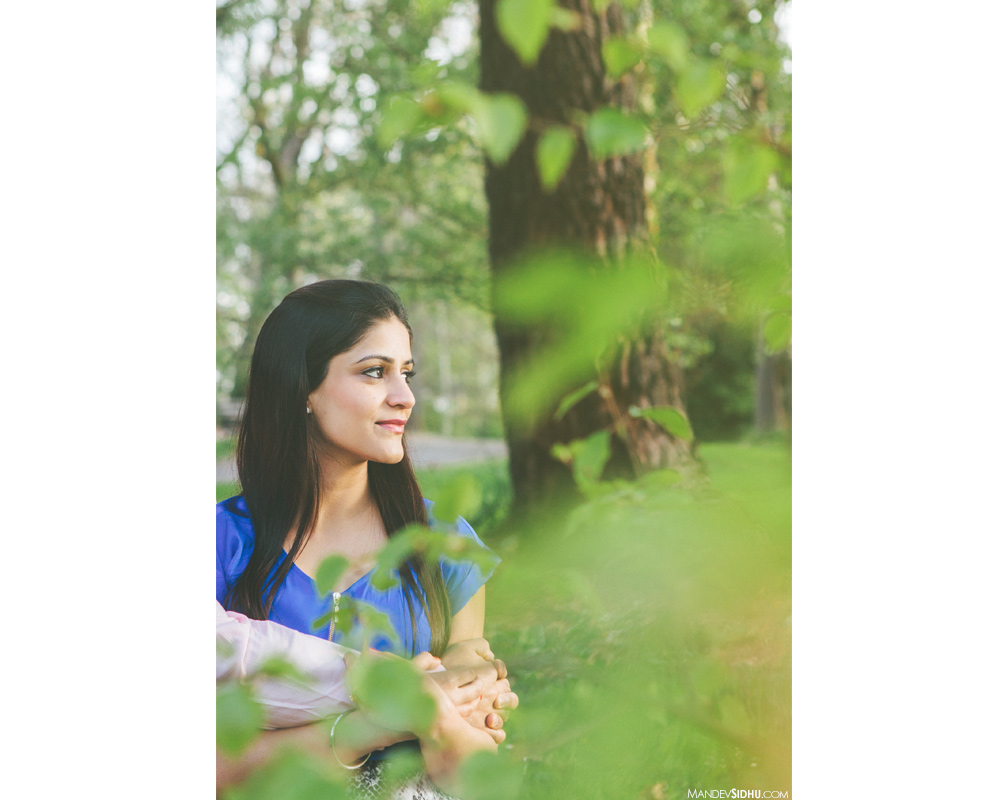 i'd love to connect with you on Instagram (@MandevSidhu)
you can also find me on Facebook