Each day provides its own gifts.
Jasmine and I were walking around downtown Chicago, as we typically do, and noticed a staircase leading to the Chicago River.  Upon reaching the bottom, we found ourselves in a tiny park filled with the most amazing photographic elements.  It felt like we found a "photography spice rack" which contained all the necessary ingredients to create a great photo session:  horizontal & vertical lines, beautiful architecture, railings, a river, colored walls, foliage, and wonderful warm sunlight shining through the skyscrapers. Oh, and not to mention the best of all – Jasmine!
The funny thing is that we weren't even planning to take photos that day.  I decided to bring my camera just in case, and good thing I did!
That morning, life presented us with the unexpected gift of a lovely park, in which, we created these beautiful portraits.
Jasmine, today is your birthday and the greatest gift I could give is my love and appreciation for you.  Your friendship was an unexpected gift given to me many years ago and slowly, over time, we untied the ribbon of that gift to reveal our relationship.  Now we're engaged and I can't help but to be thankful for everything you have brought to my life.  Thank you.
Love you!  Happy Birthday!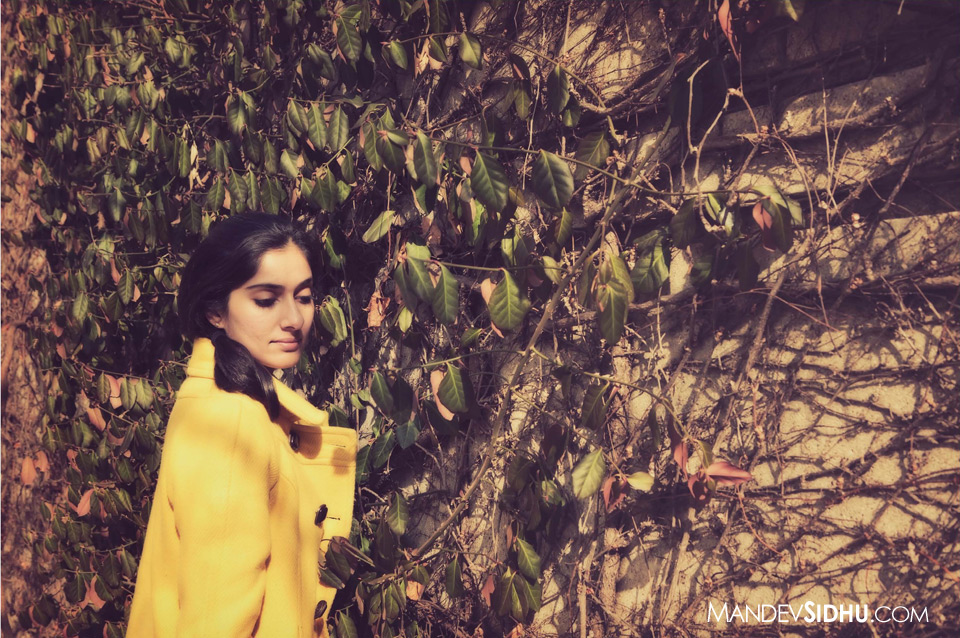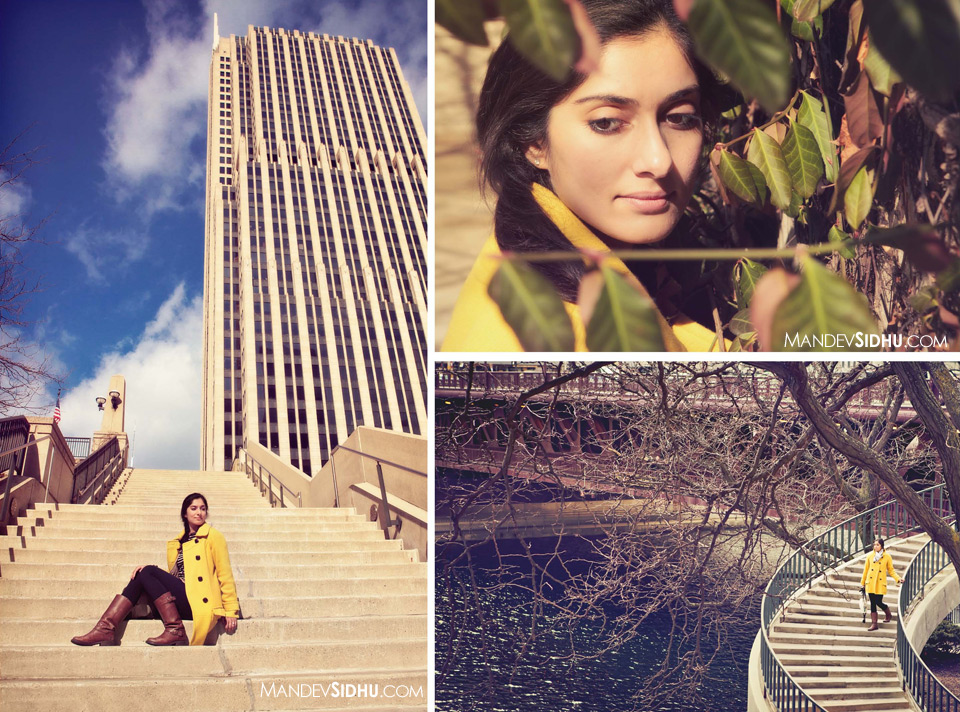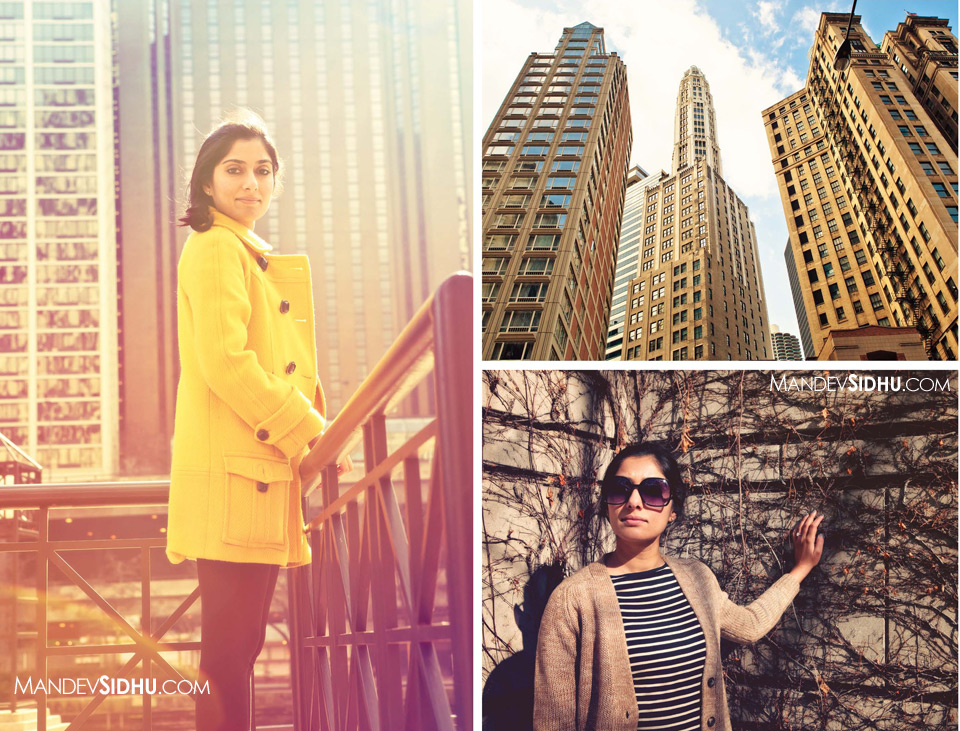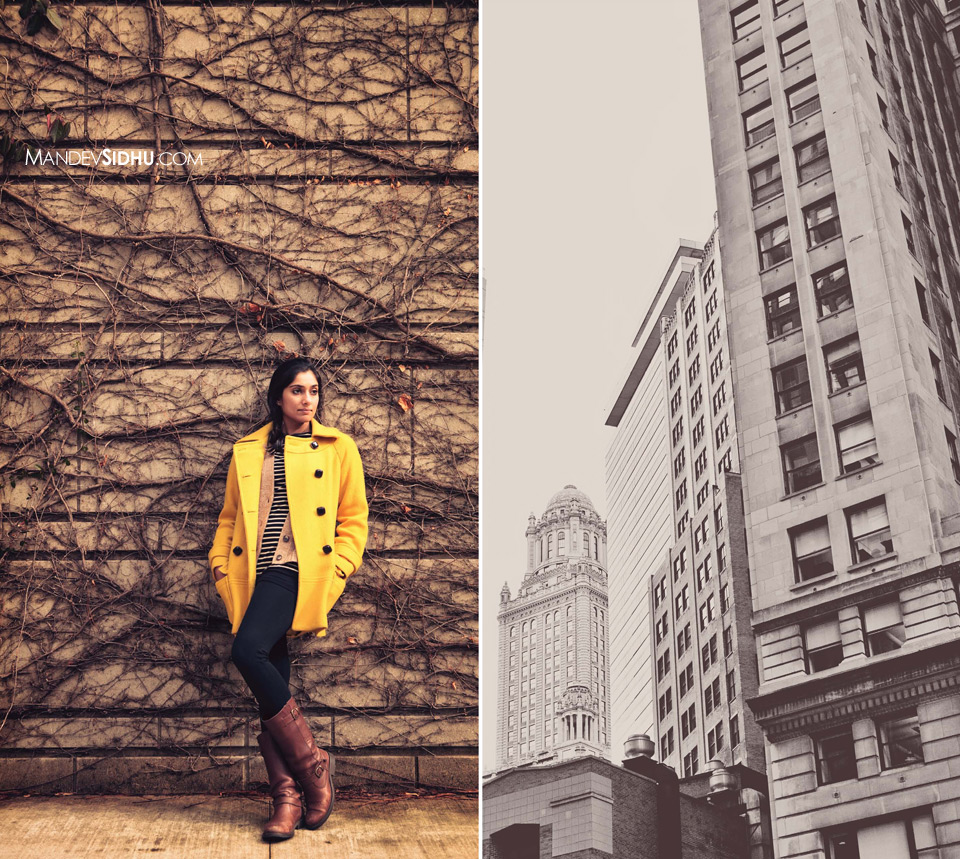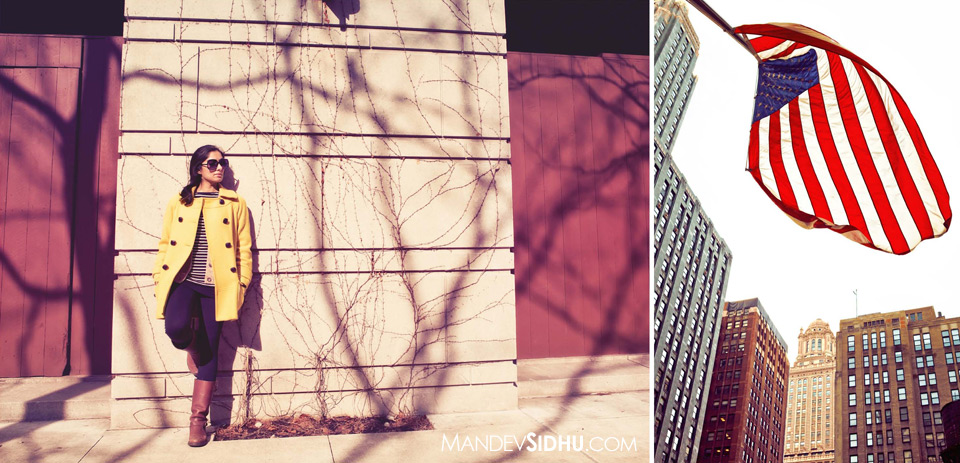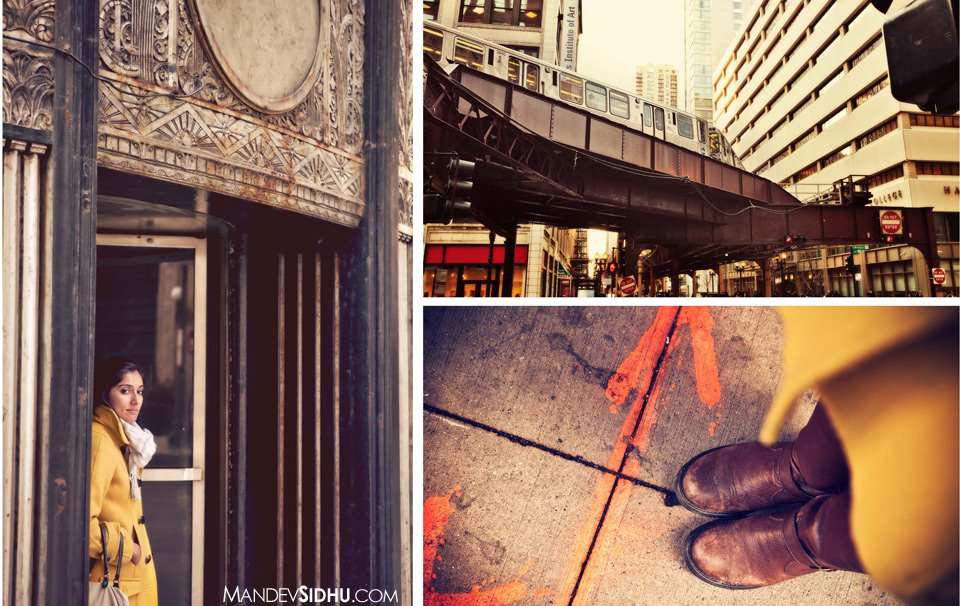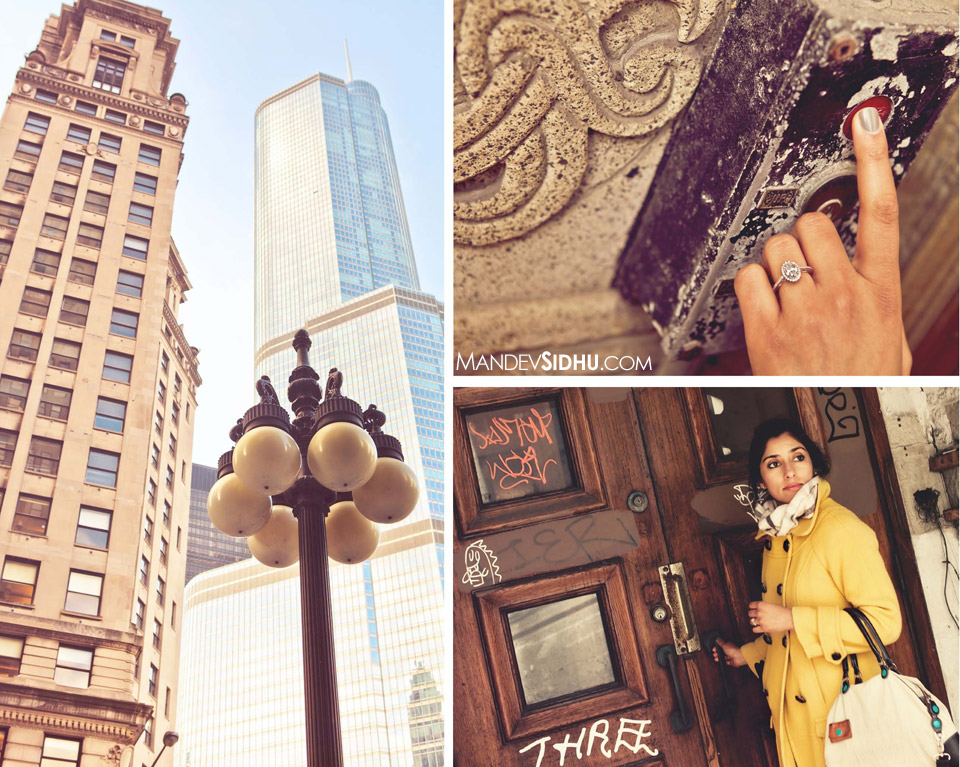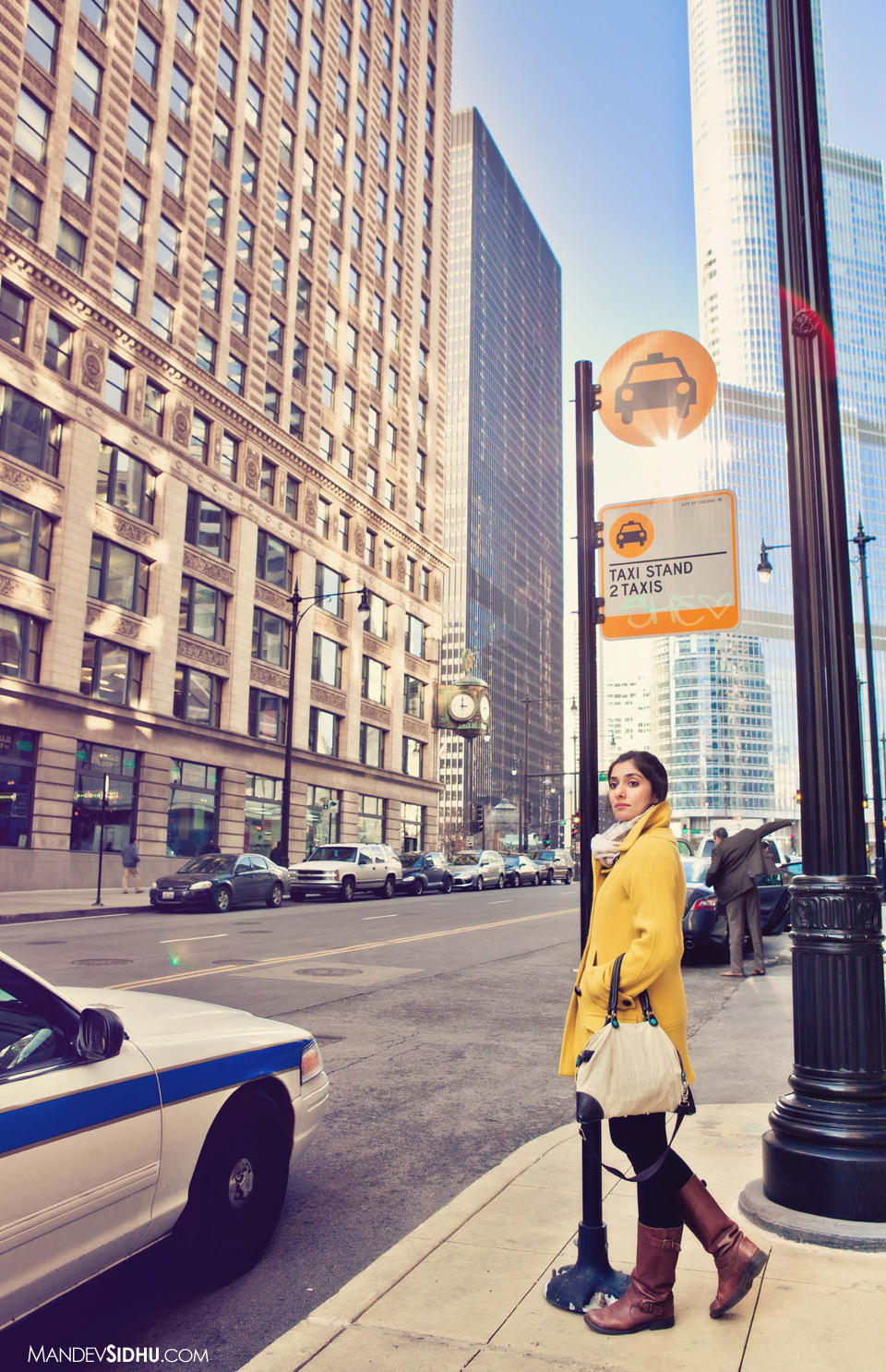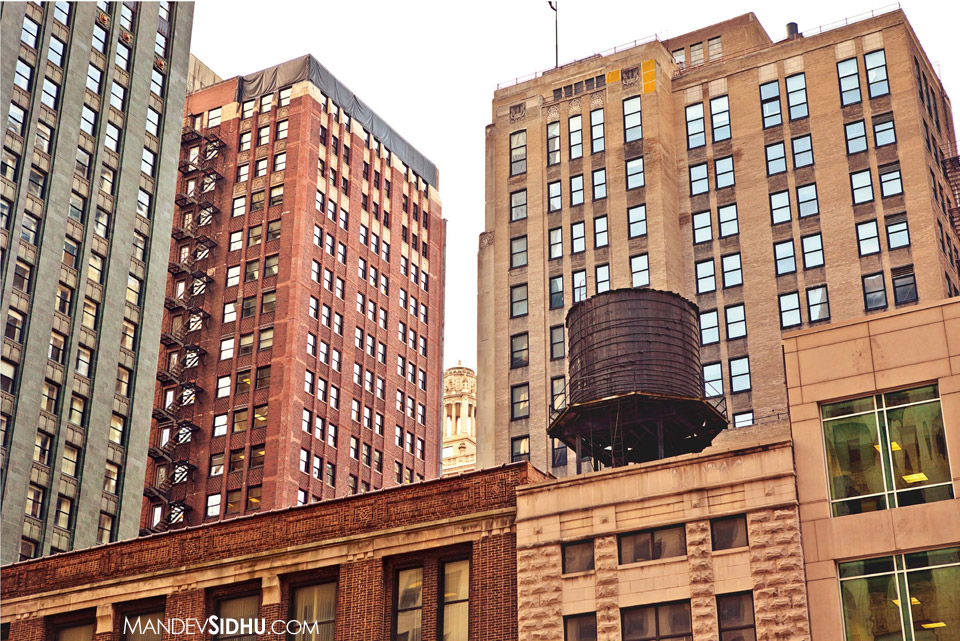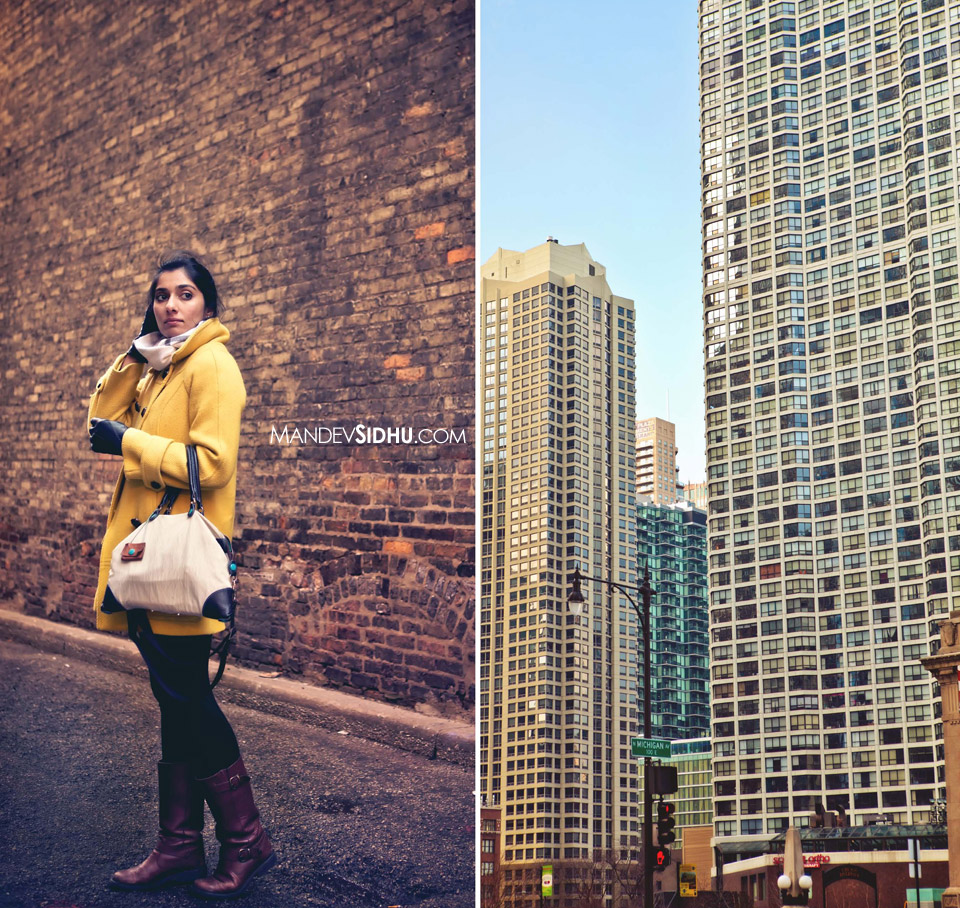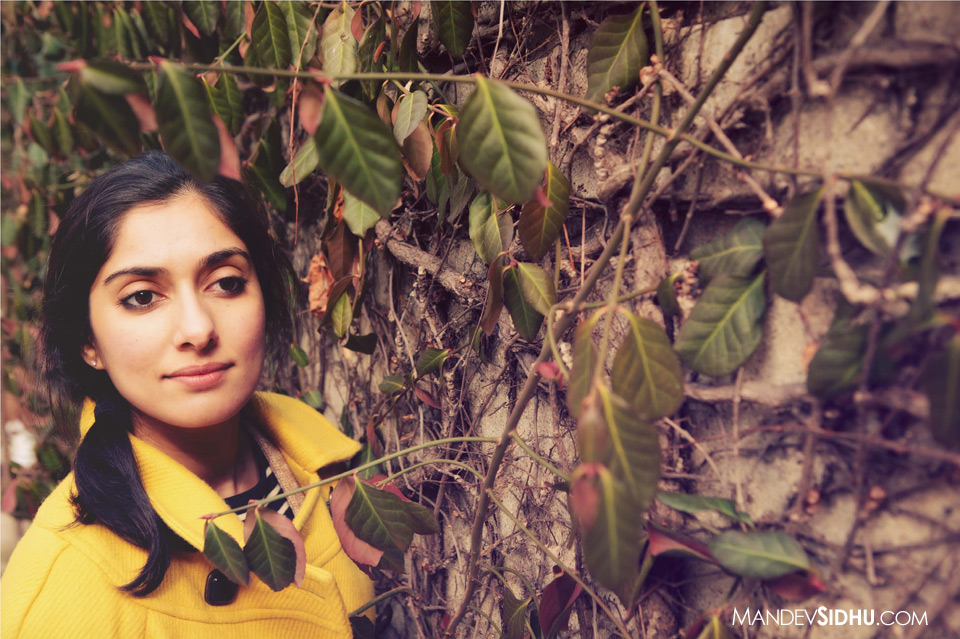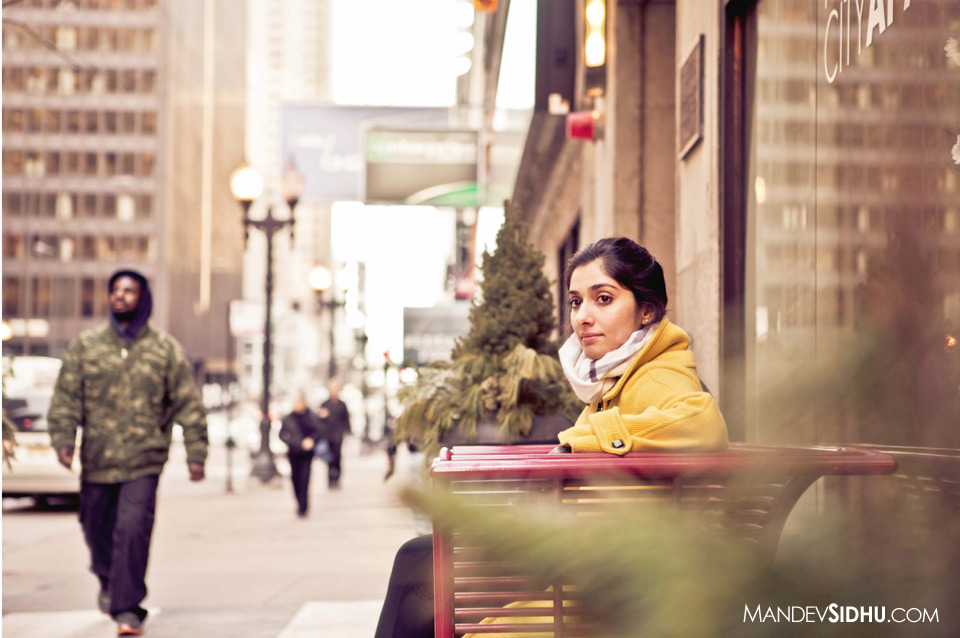 One of our favorite places to get coffee is Intelligentsia coffee in Downtown Chicago, near Millennium Park.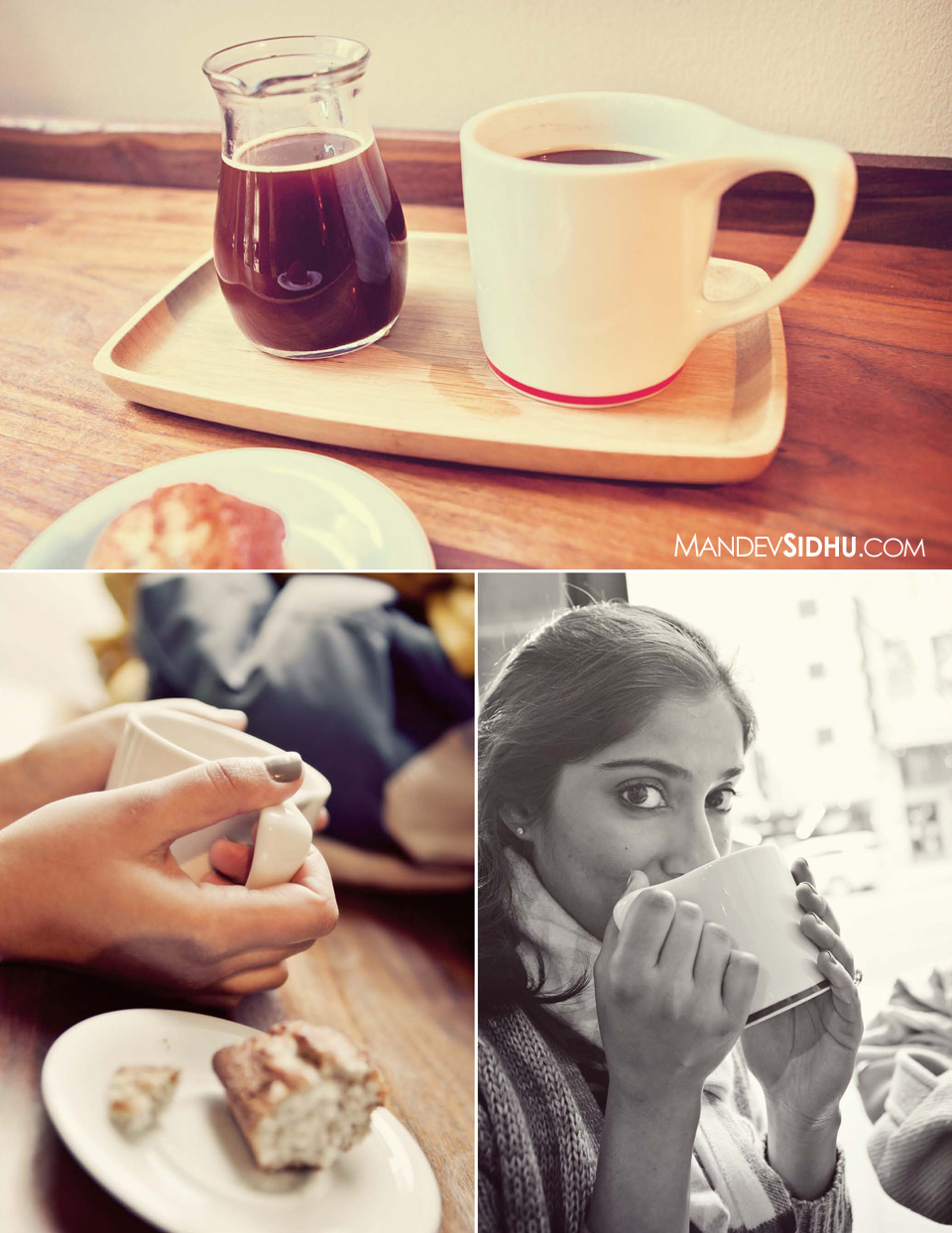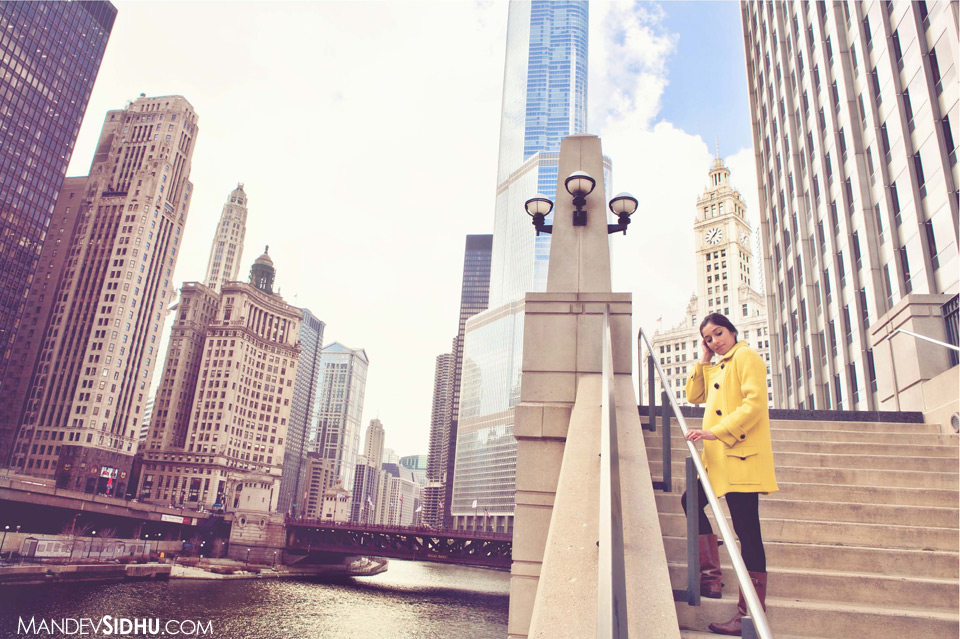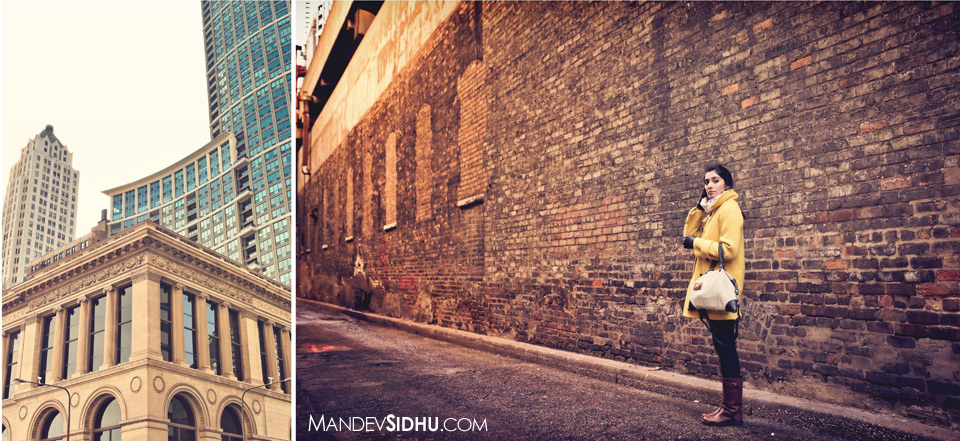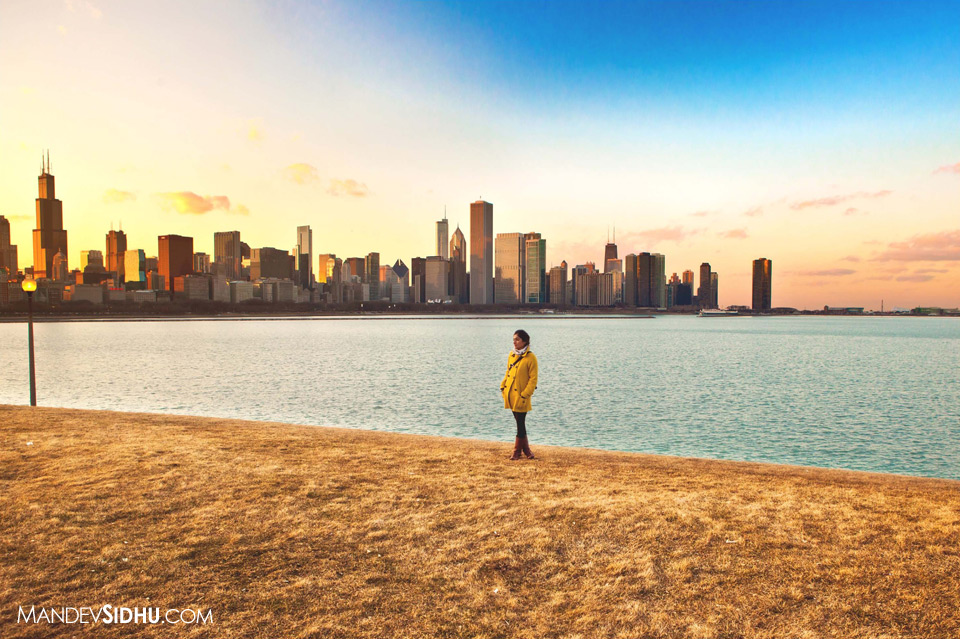 What unexpected, pleasant gift has life presented you?
…share it with me in a comment below