The wind was blowing so hard that we could barely walk upright. Sand and water flying through the air like pellets, hitting my camera lens and drenching us. At times it felt like we were on a different planet instead of the Oregon Coast. Being outside in the stormy weather injected our souls with a jolt of energy, each of us smiling with pure joy, and running around the beach with the uninhibited feelings we had as children.
It felt refreshing to not care. To be completely soaked with rain, and not notice, because we were too busy dashing from incoming waves as they crashed to the shore. It felt good to be the only people on the beach, to drink wine together, and to share the same collective excitement. Everyone knew that something magical was happening out there…and we didn't need to say a thing because the smiles on our faces told the story.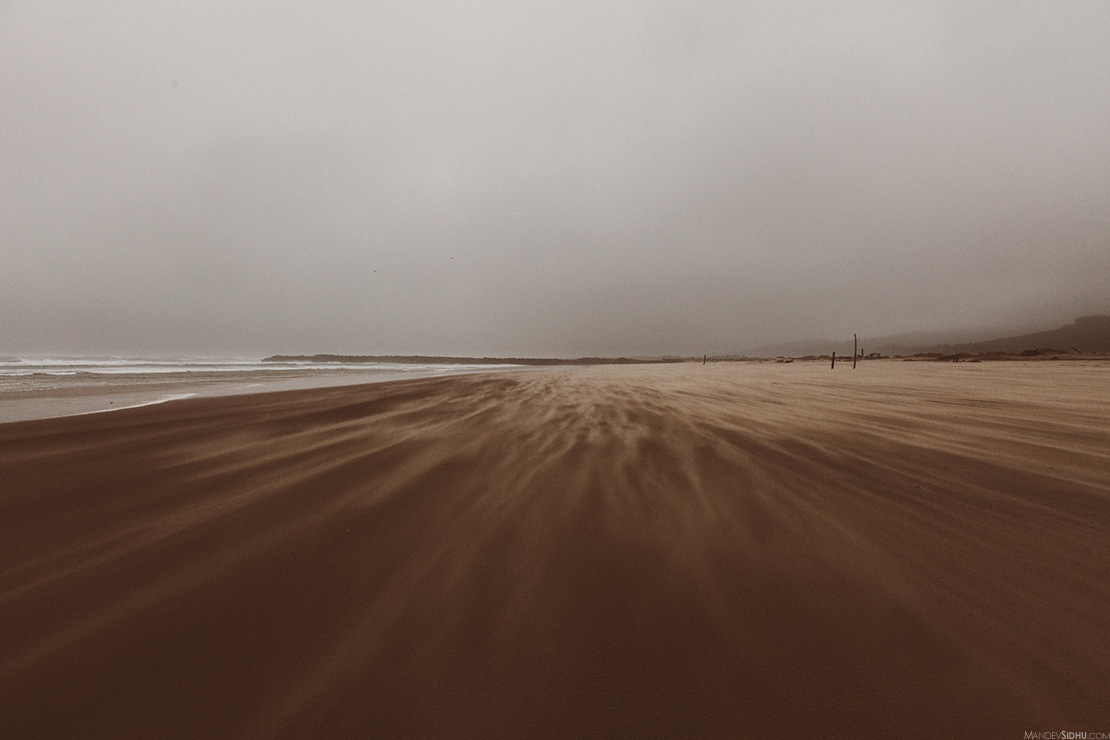 Sand flying across the beach.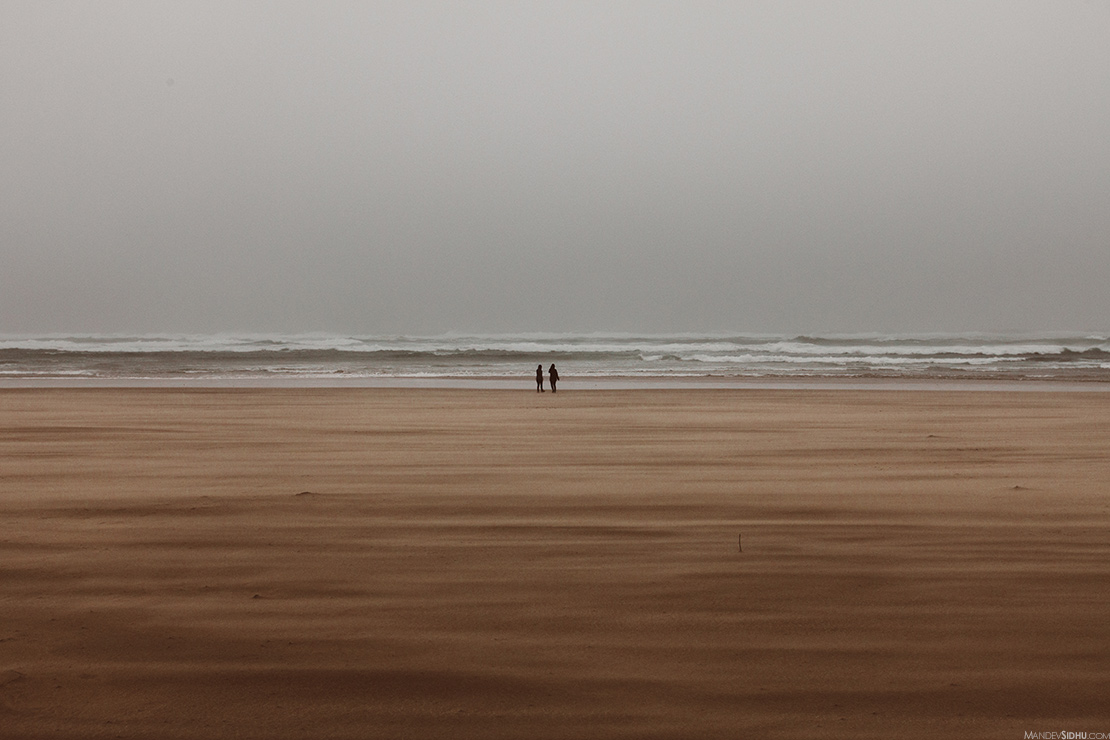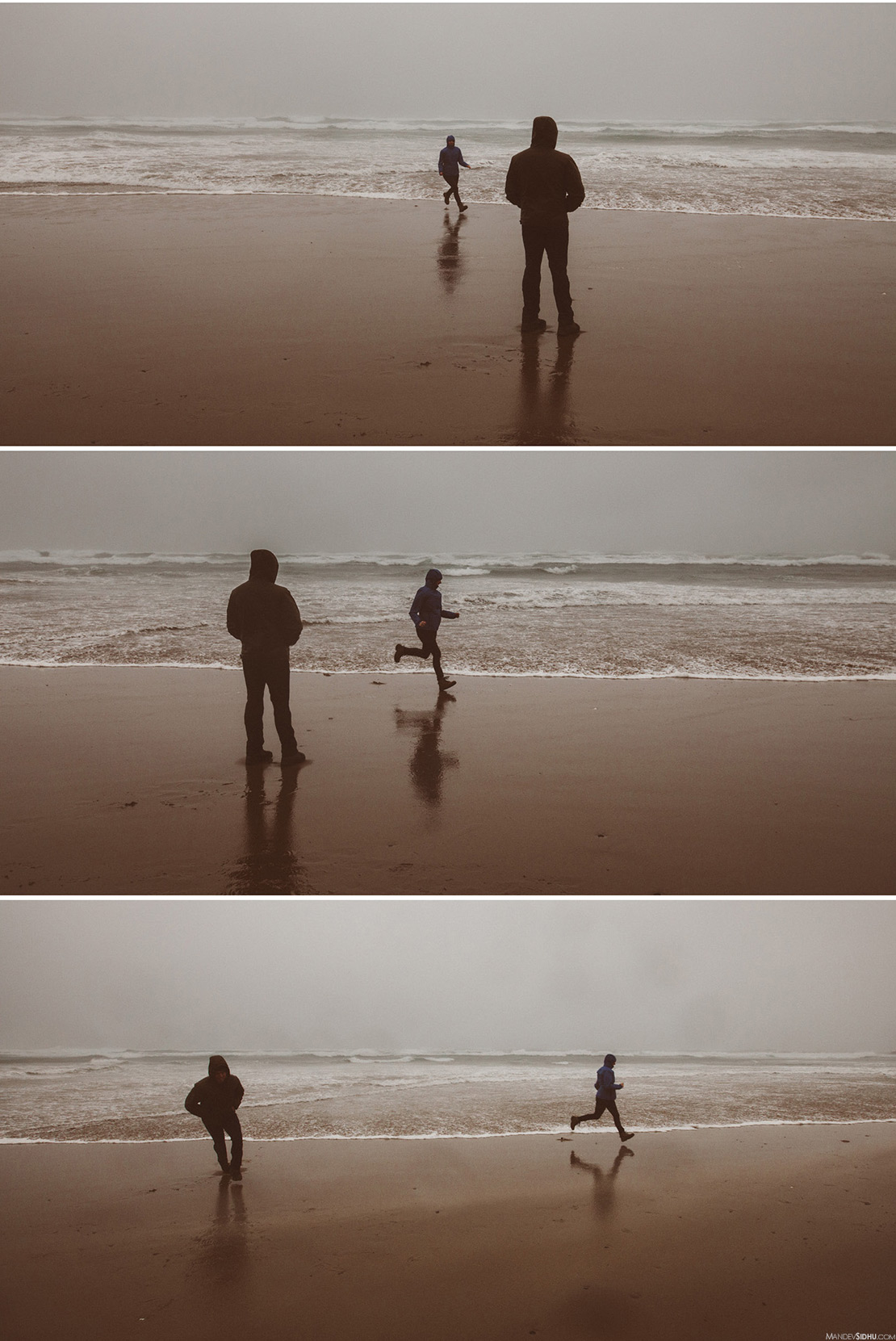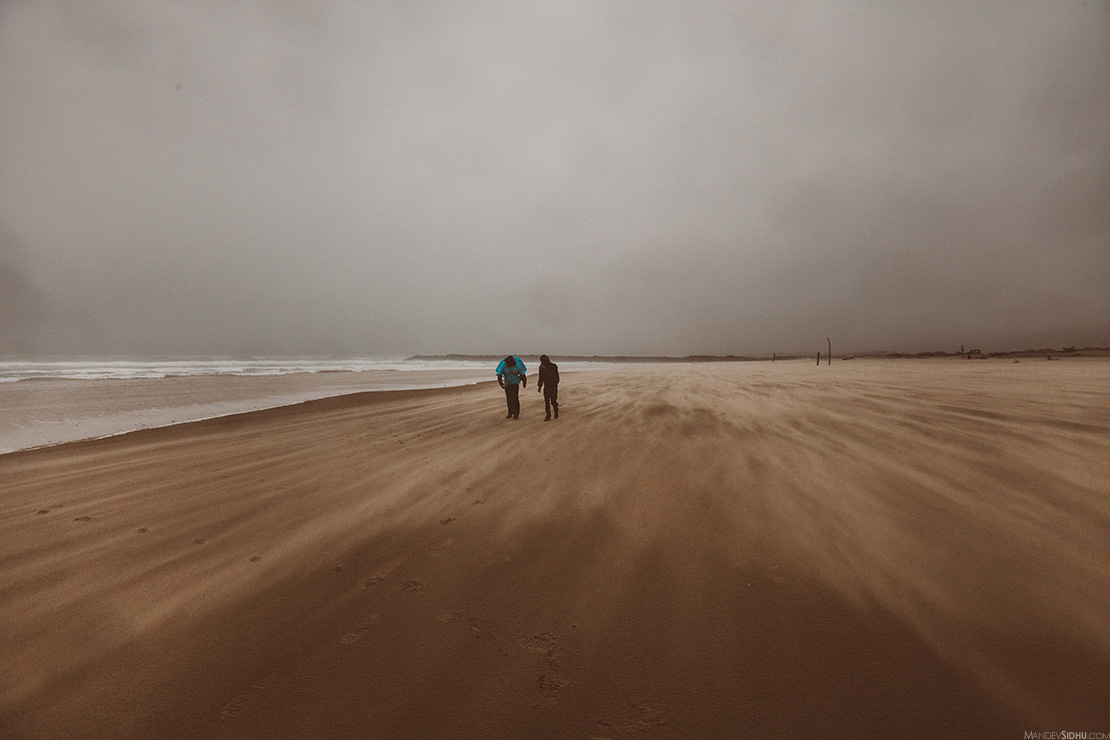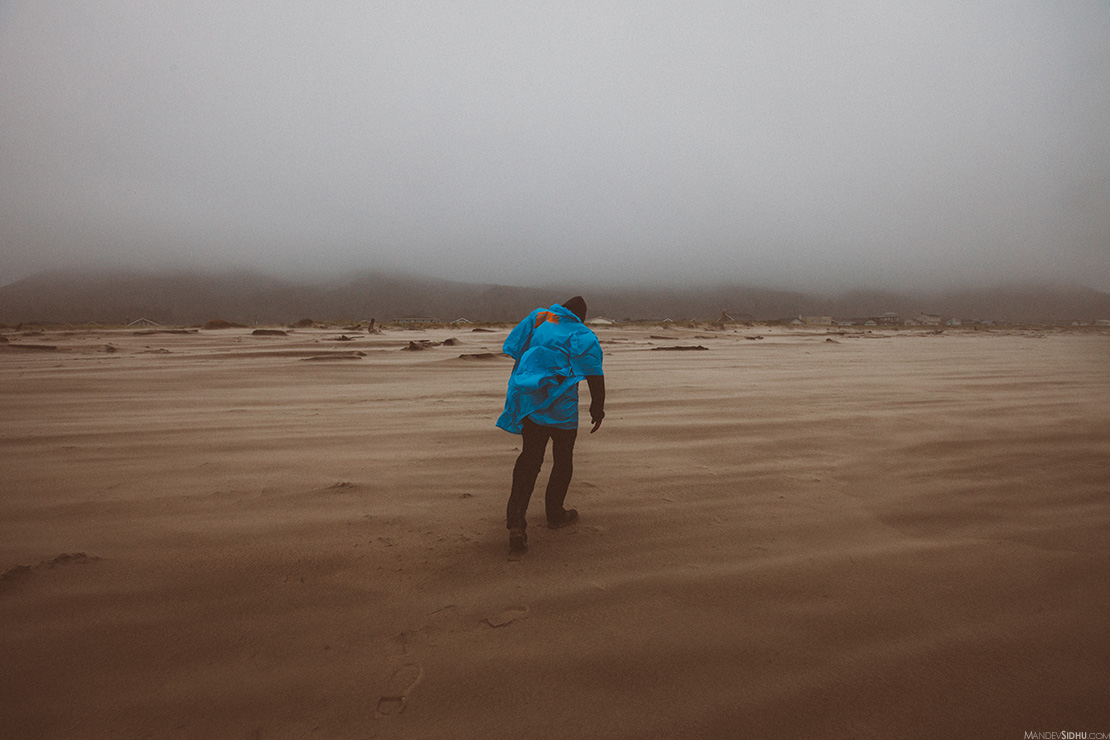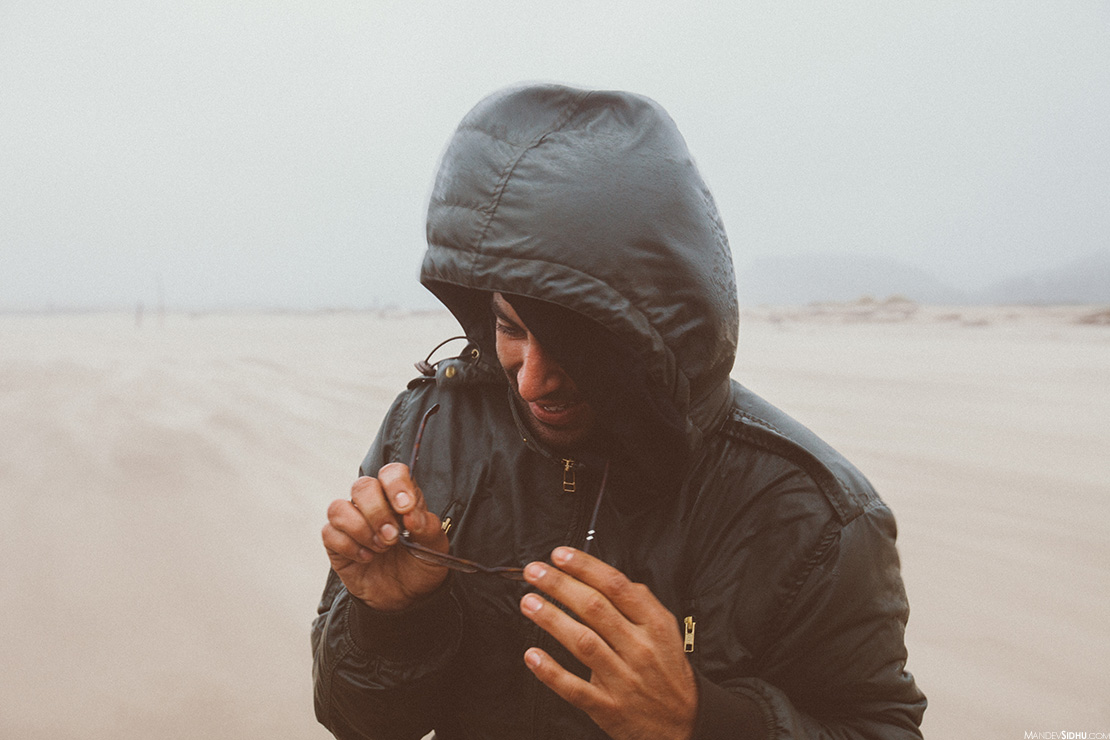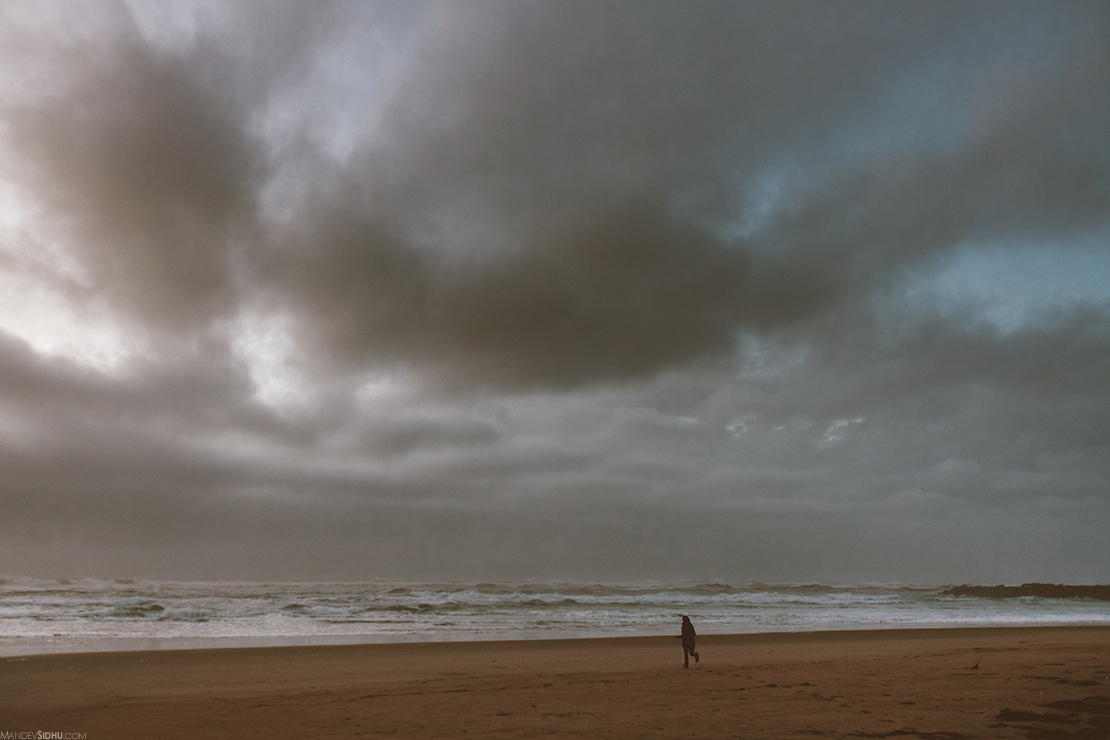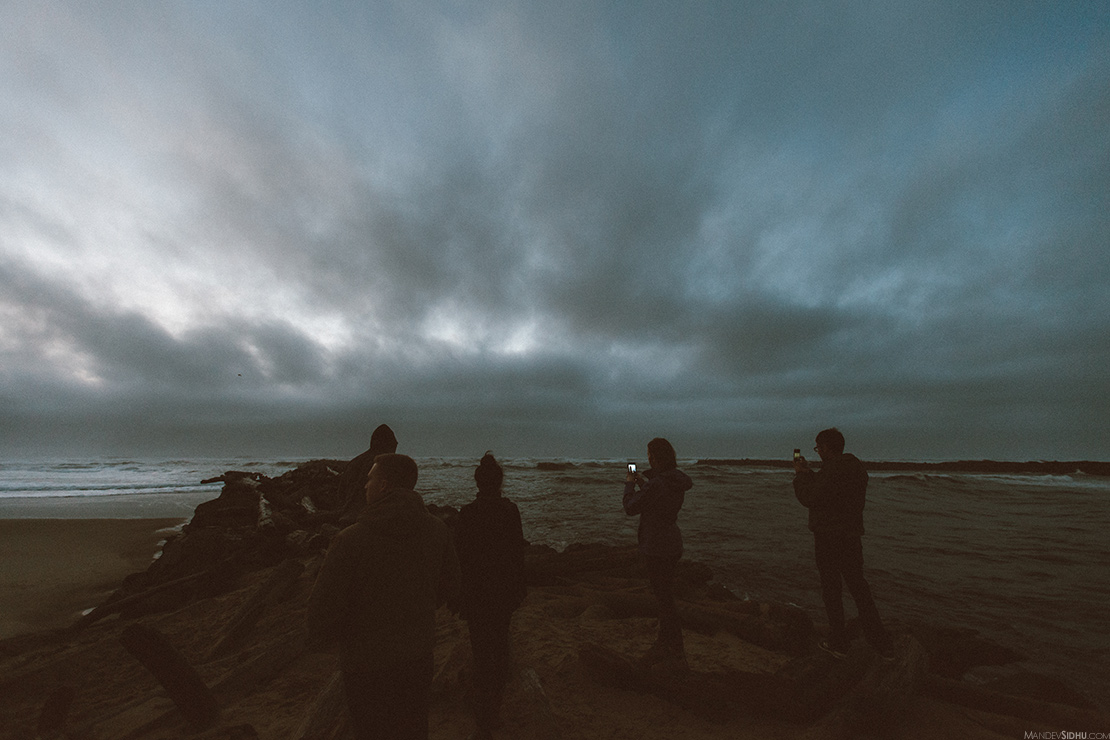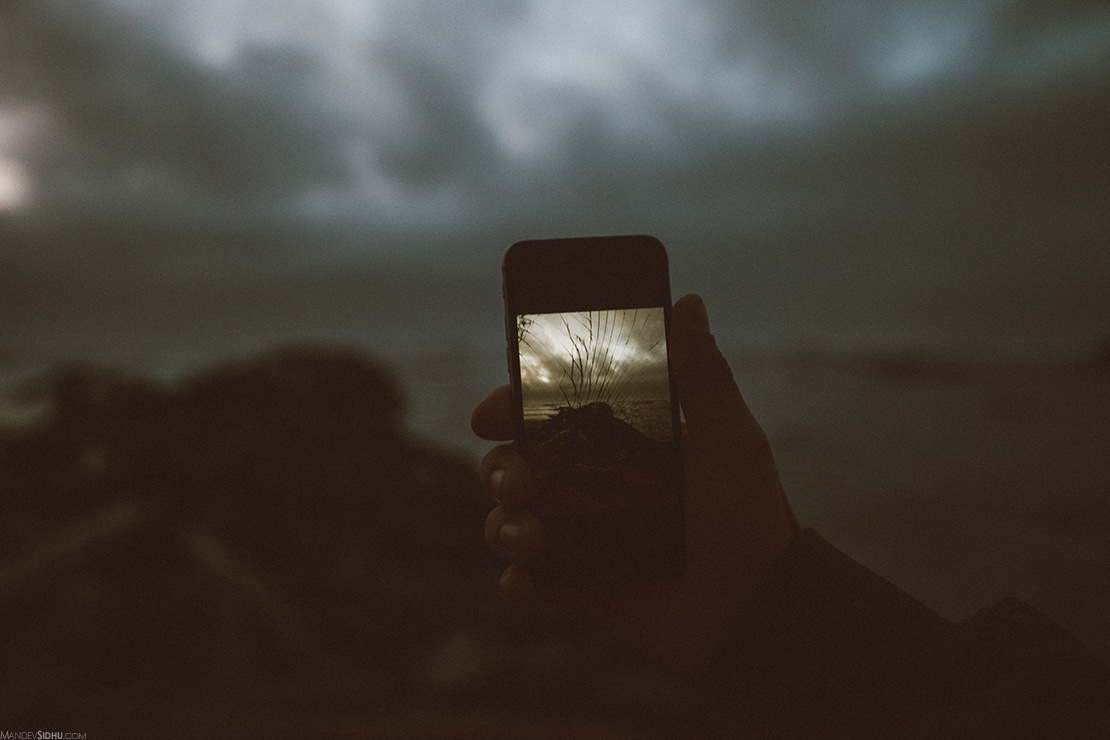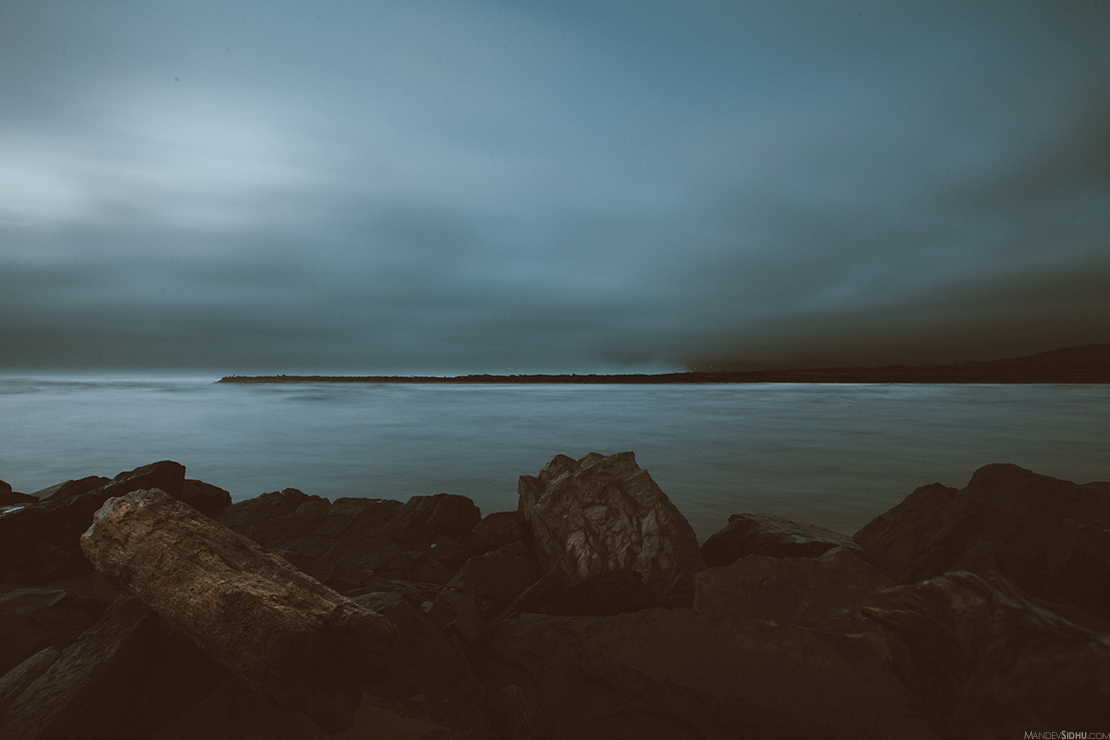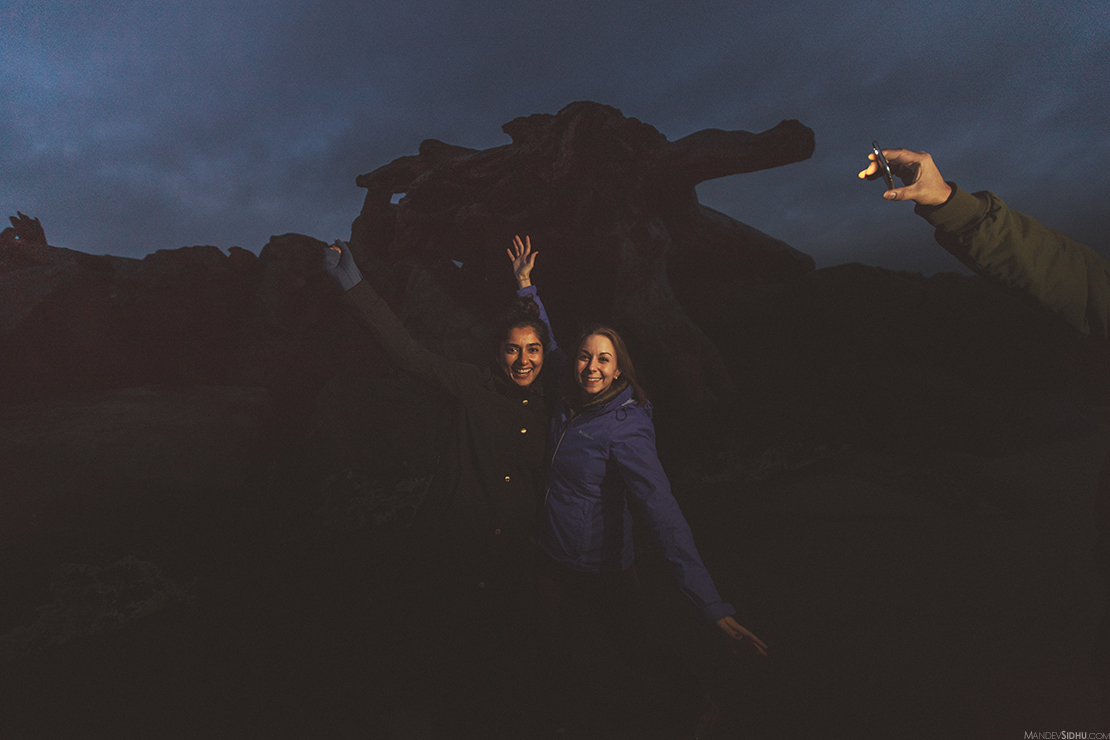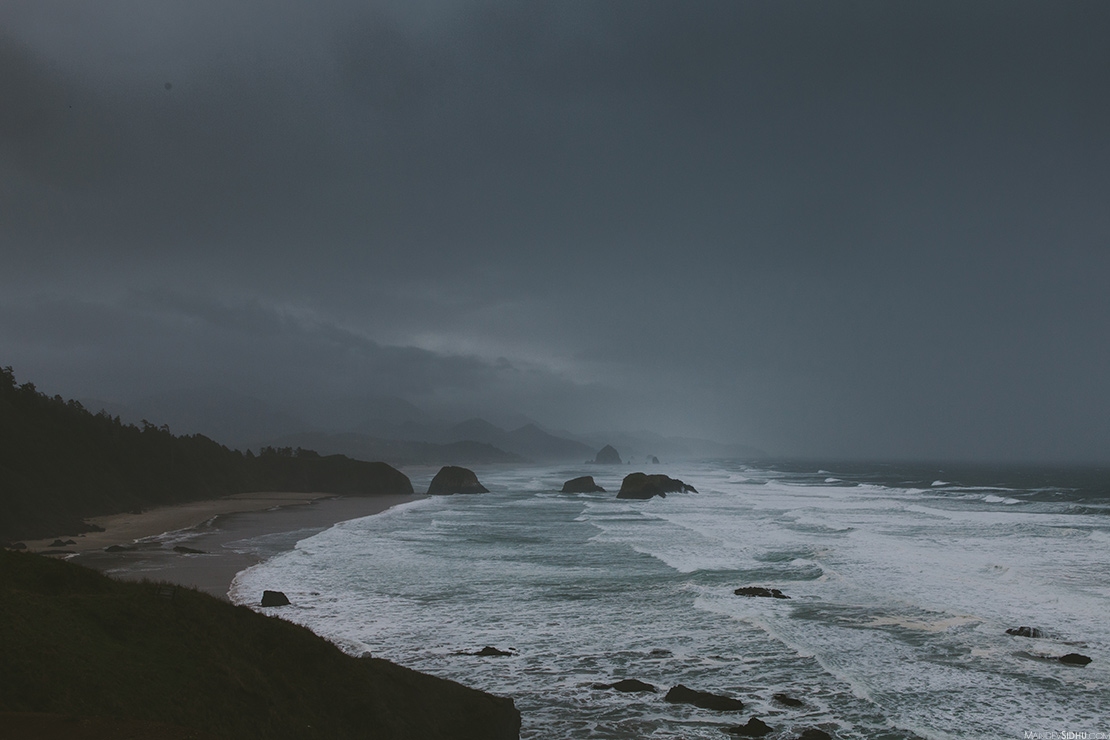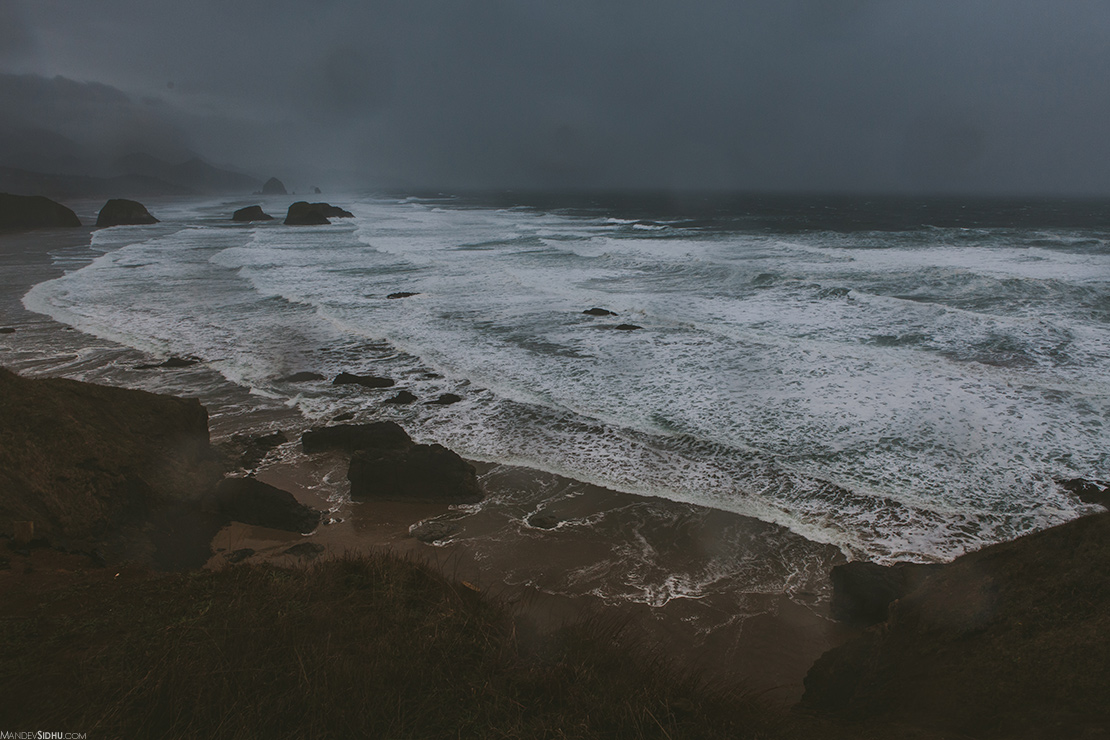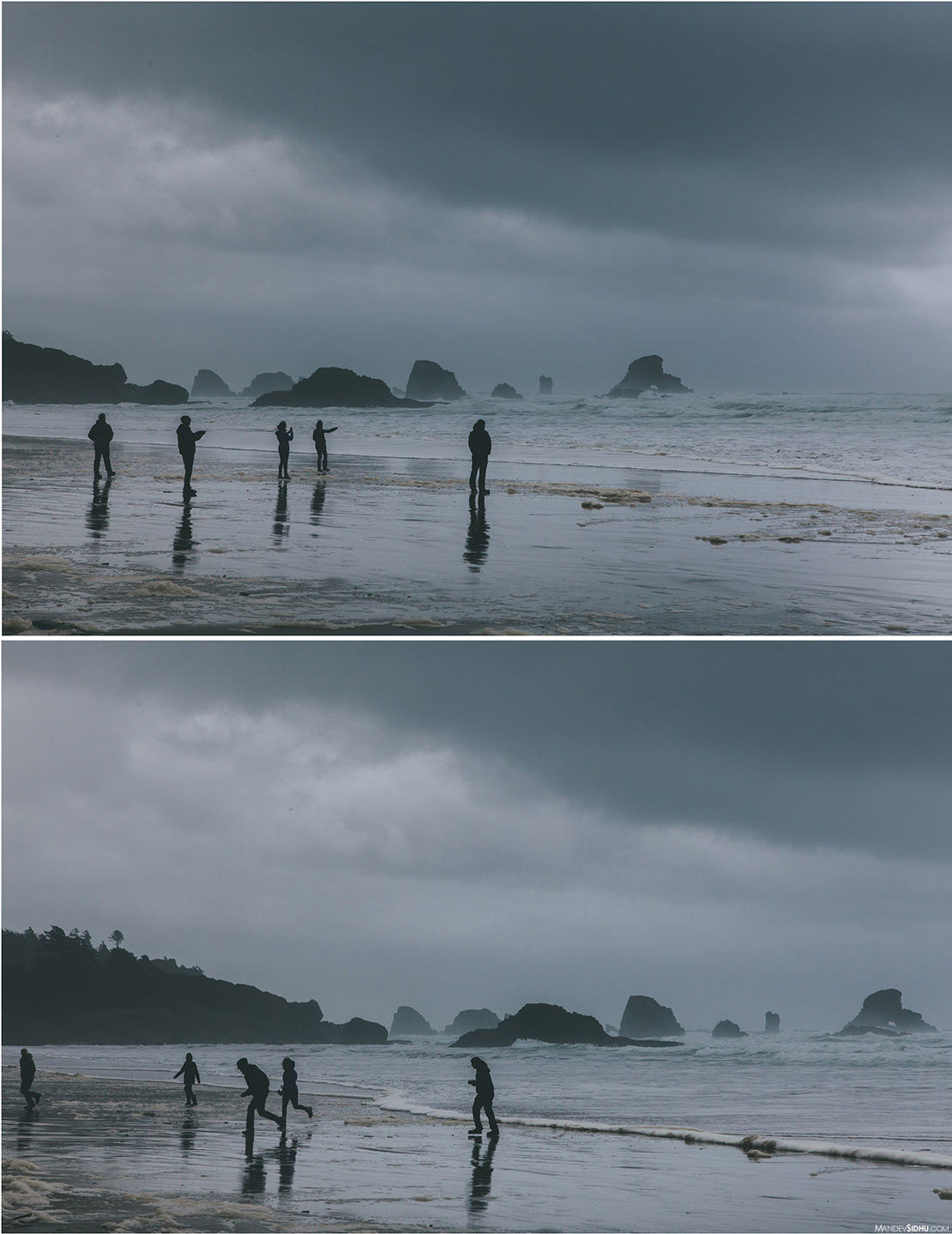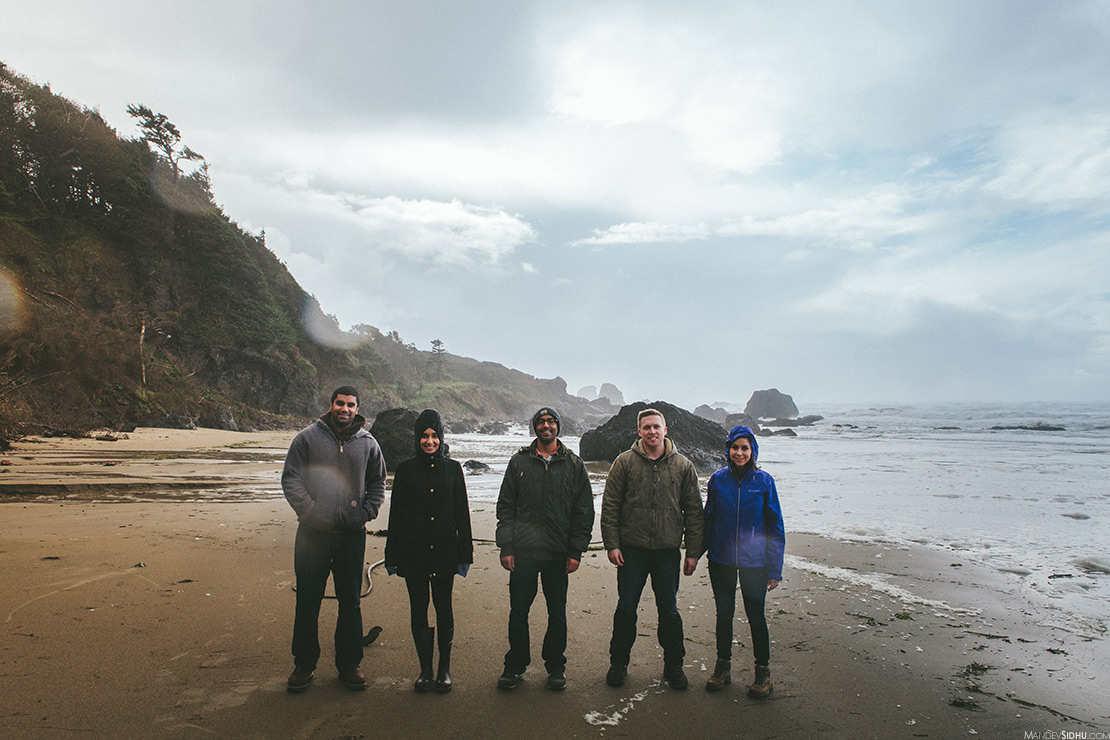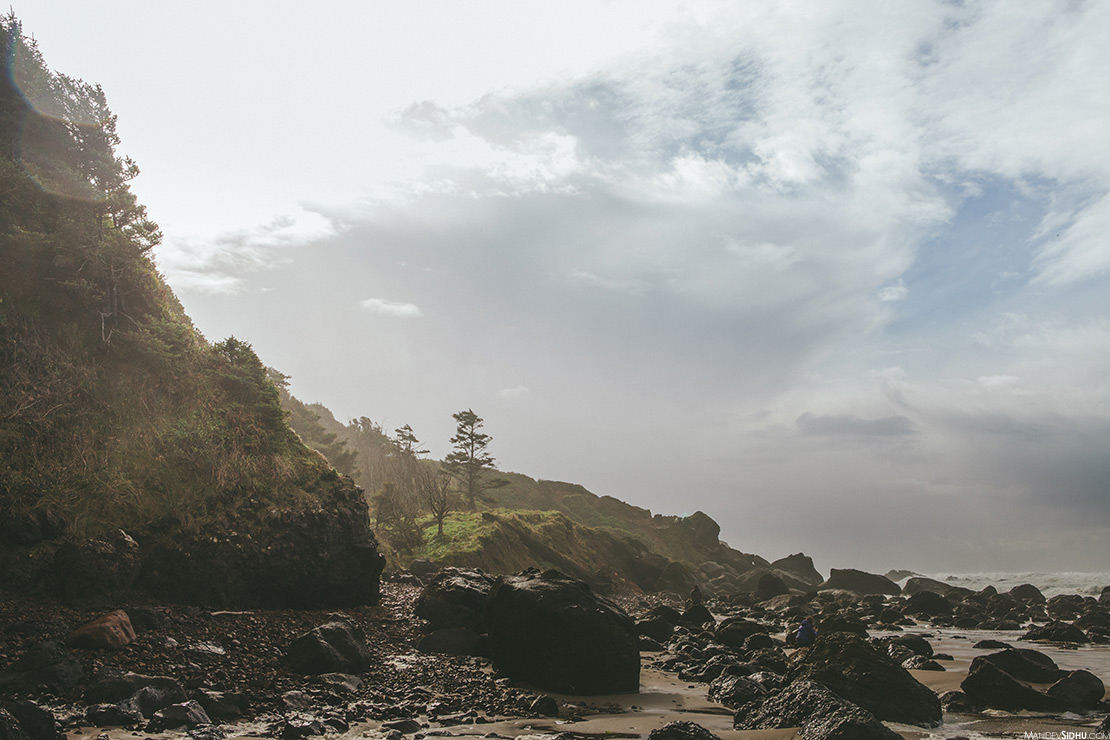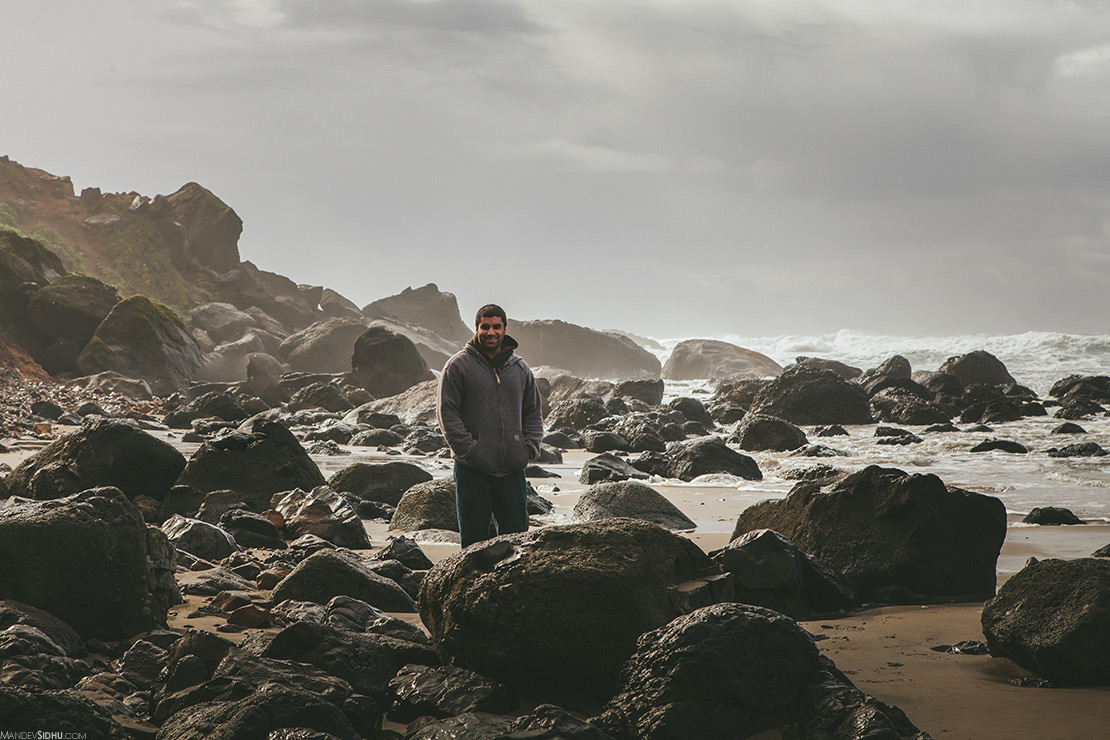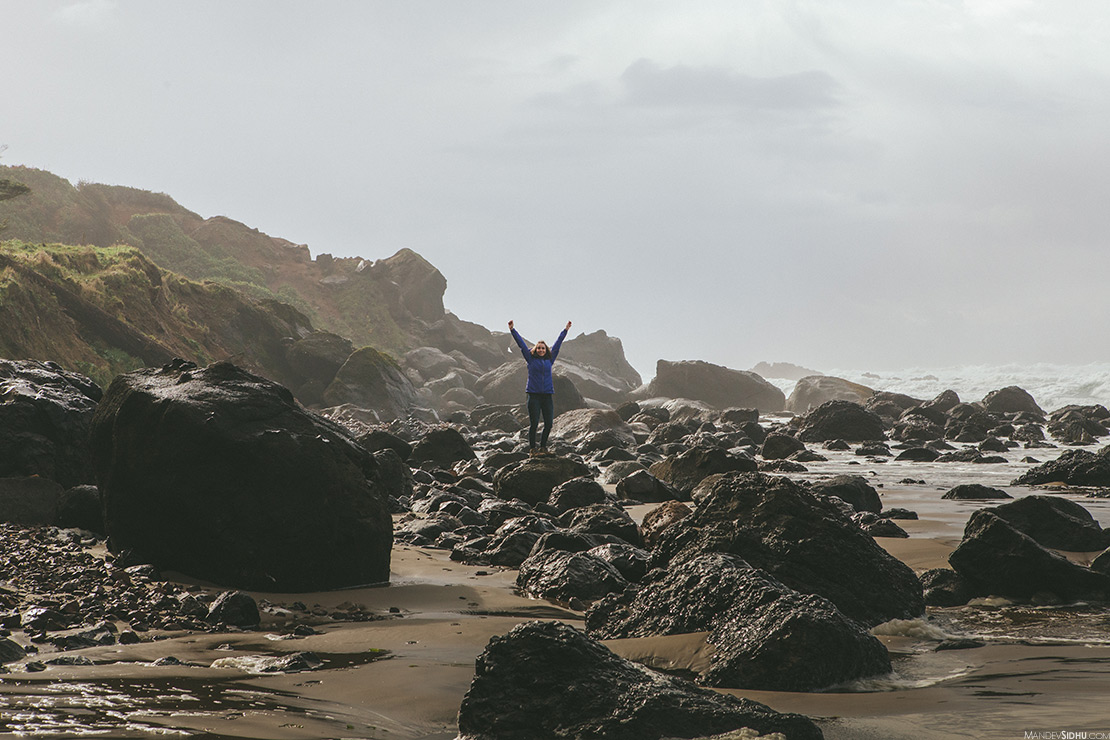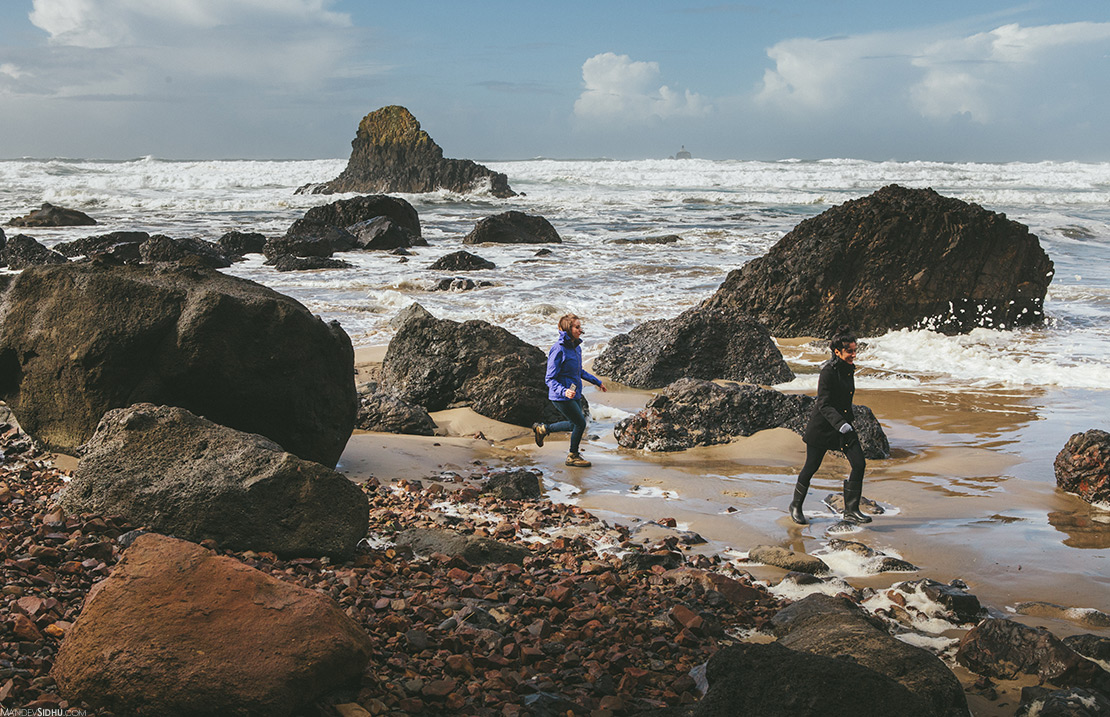 In the photo above, Jasmine and Erica are running between the giant boulders. Little did we know how quickly the tide was coming in, and within a few minutes, this entire area was under water. The photo below shows the water rushing in. When we were clear of the area, we looked back at that spot and were overcome with exhilaration.