A Bellingham portrait photography session with Brittany, her American Bulldog- Chloe, and Tanvir's Doberman Pinscher- Rocky.
Two things happen when you meet Brittany:
You experience her friendly and warm personality
You feel like you've known her for years
Brittany is one of those few people who naturally exhibits charisma and joy.  For the past seven years that I've known Brittany, she has always been happy, optimistic, and cheerful.
Brittany is an active runner, competing in many races around Seattle and Bellingham, WA.  She helps raise donations for diabetes research and other similar programs. As manager of our tea store, she consistently inspired those around her (employees and customers) to follow a lifestyle of good health and exercise.  She is driven to be successful and genuinely cares for the well being of friends and family around her.  One of the things I really appreciate about Brittany is the love she has shown towards my family and parents. (Thanks Brittany)
Years ago, I remember walking around the Seattle U campus with my friend, Jennifer, as we discussed the value of surrounding yourself with happy people.  To this day, that conversation has stuck with me, and Brittany is one of those happy people we were talking about.  Her energy and spirit has a way of seeping into your own soul so you also feel uplifted and happy.
This awesome photo shoot was the result of some fun planning and discussions.  Five years ago, Brittany was so excited when she got her American Bulldog, Chloe.  At the time, Chloe was only two months old, and I remember Brittany telling us about her… she even brought Chloe over so we could meet her!  Through the years, Brittany and Chloe have grown close together and I wanted to do a photo shoot to capture their friendship and bond.
The Doberman in these photographs belongs to my brother and fellow photographer, Tanvir.  Two years ago, Rocky was only two months old when Tanvir got him, and Brittany was there to help.  Rocky loves Brittany and we thought it would be awesome to bring him into the photo shoot! Rocky is a happy, loving dog, and his energy was present during our photo shoot. Luckily, Tanvir helped handle both Rocky and Chloe. In fact, we had a full crew for this photo shoot: Mundir Sidhu was also on location to help guide Brittany and take 'behind the scenes' photos that will only be posted to my Facebook fan page. (join the page to see the pics and learn about upcoming projects:  www.facebook.com/MandevSidhuPhotography)
Hope you enjoy these portraits of Brittany, Rocky, and Chloe!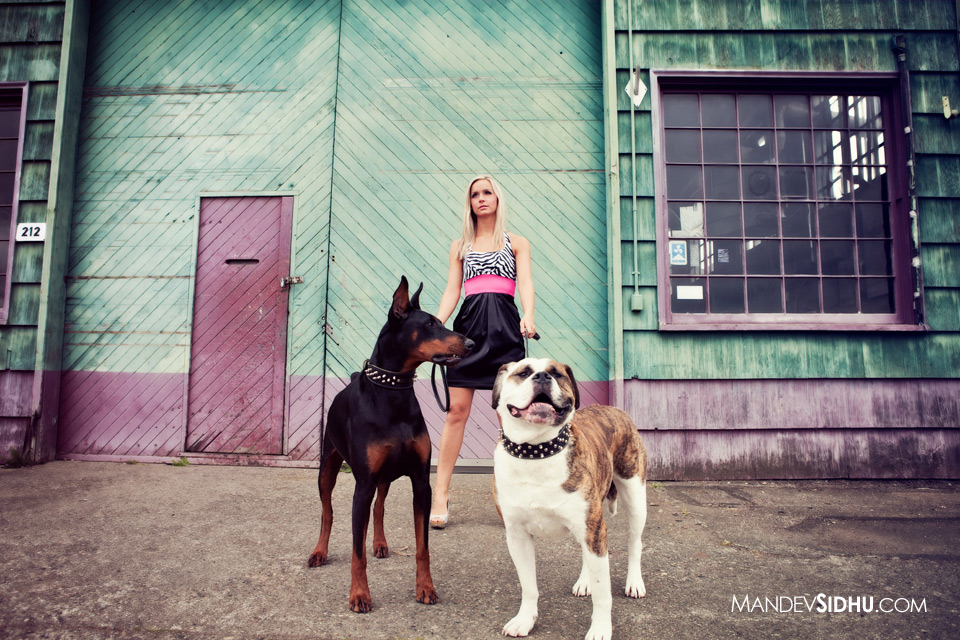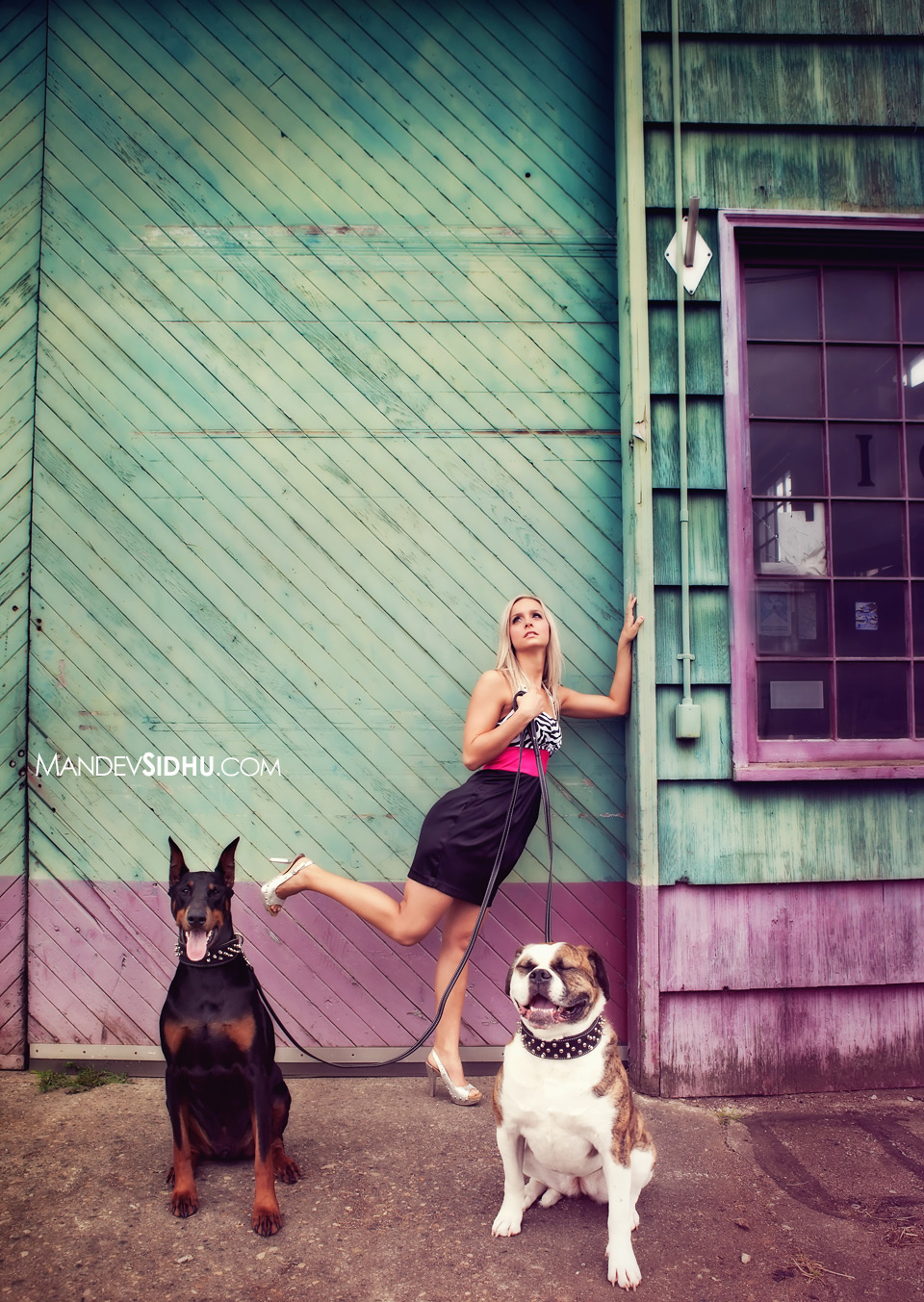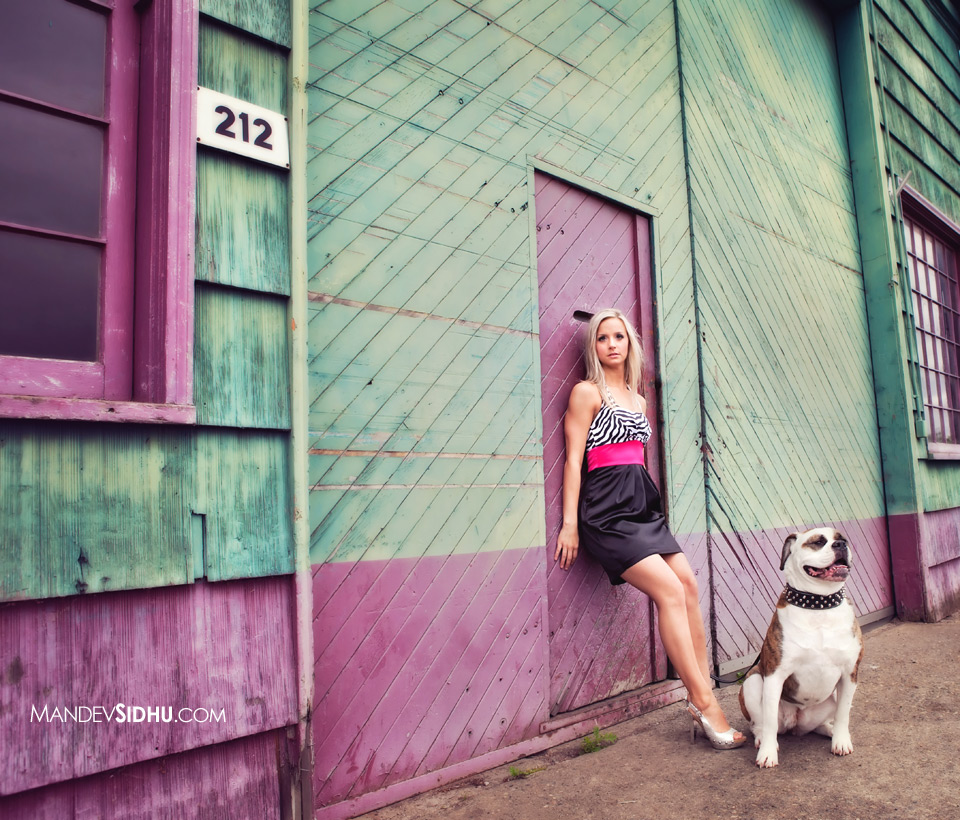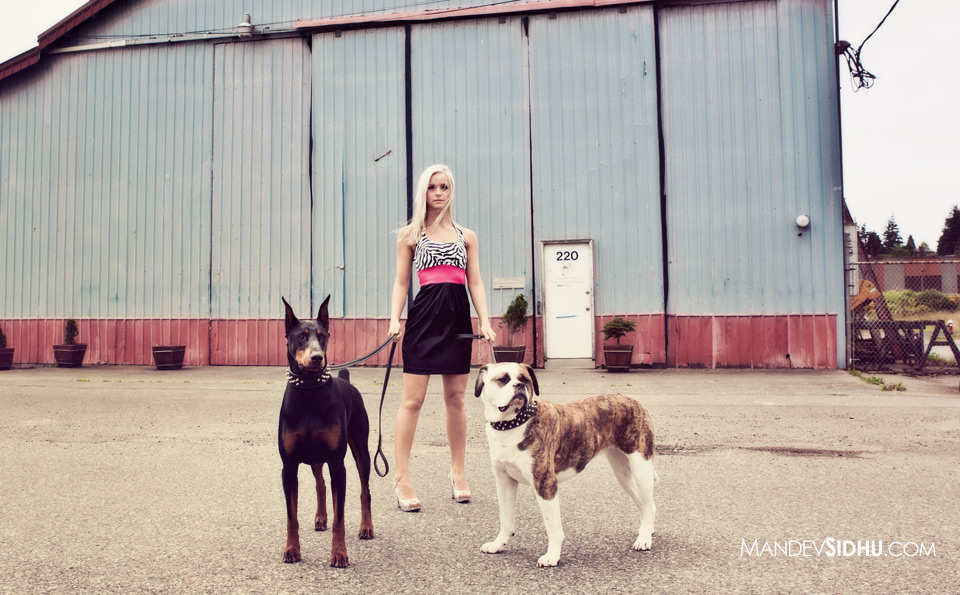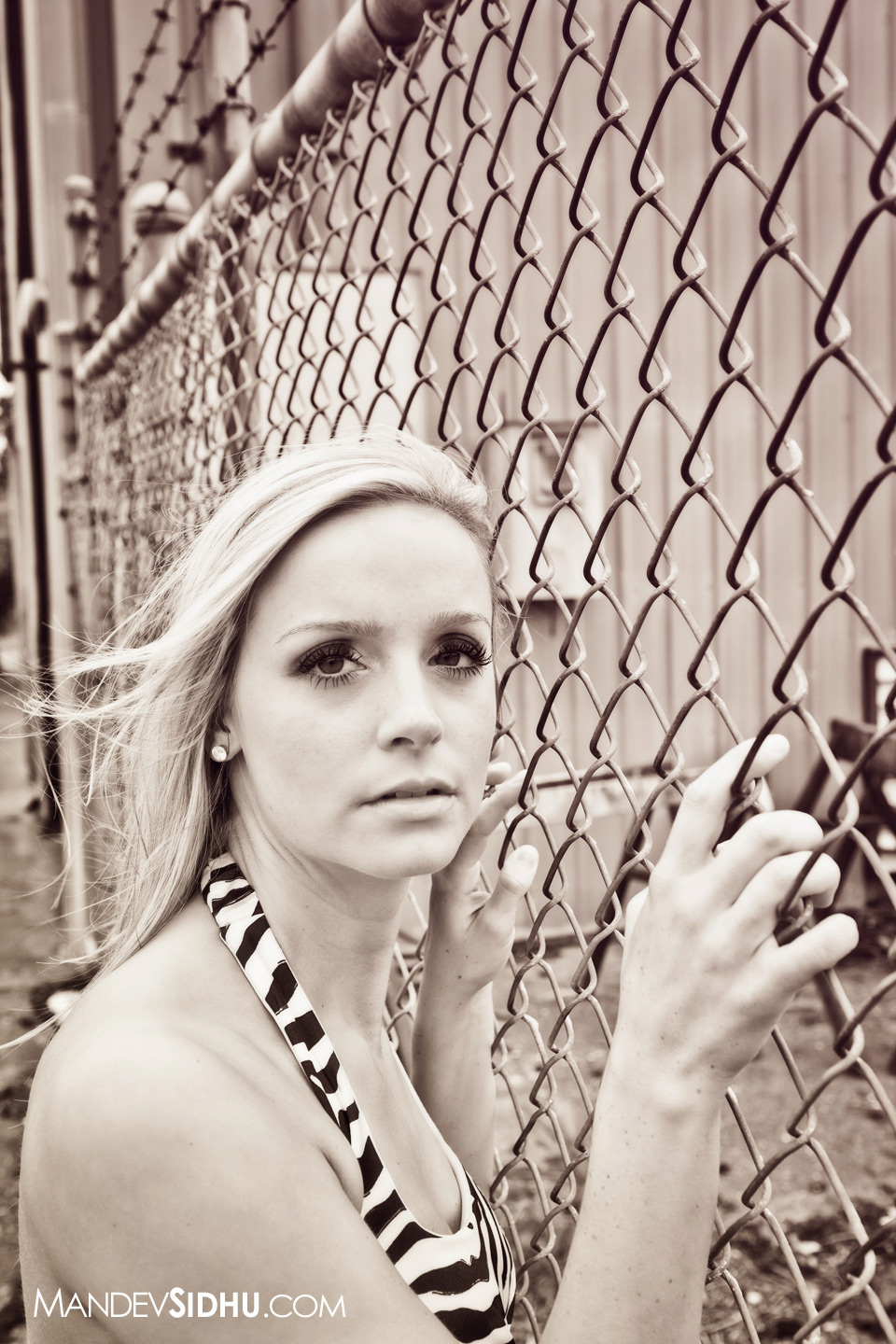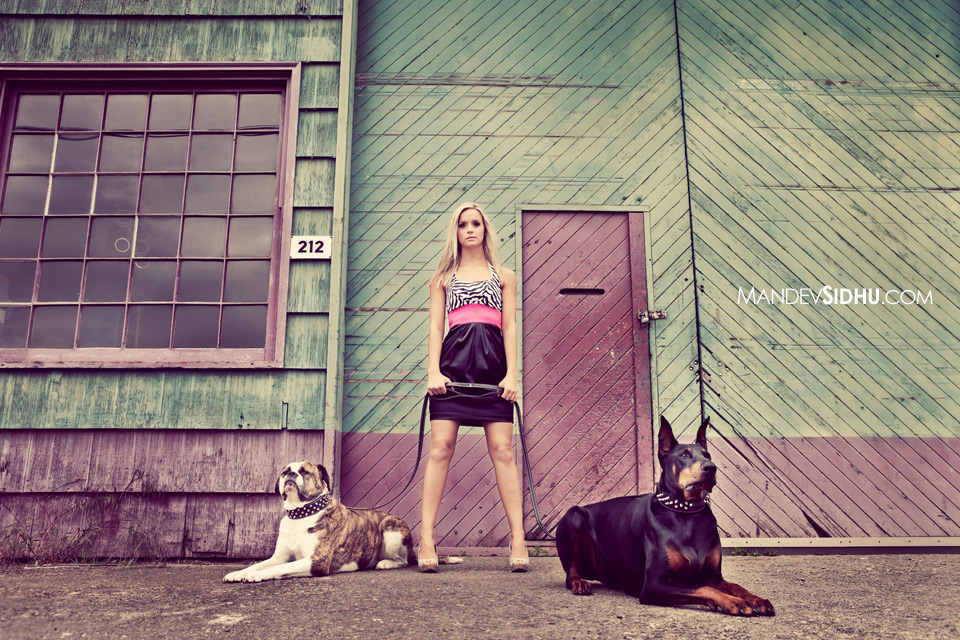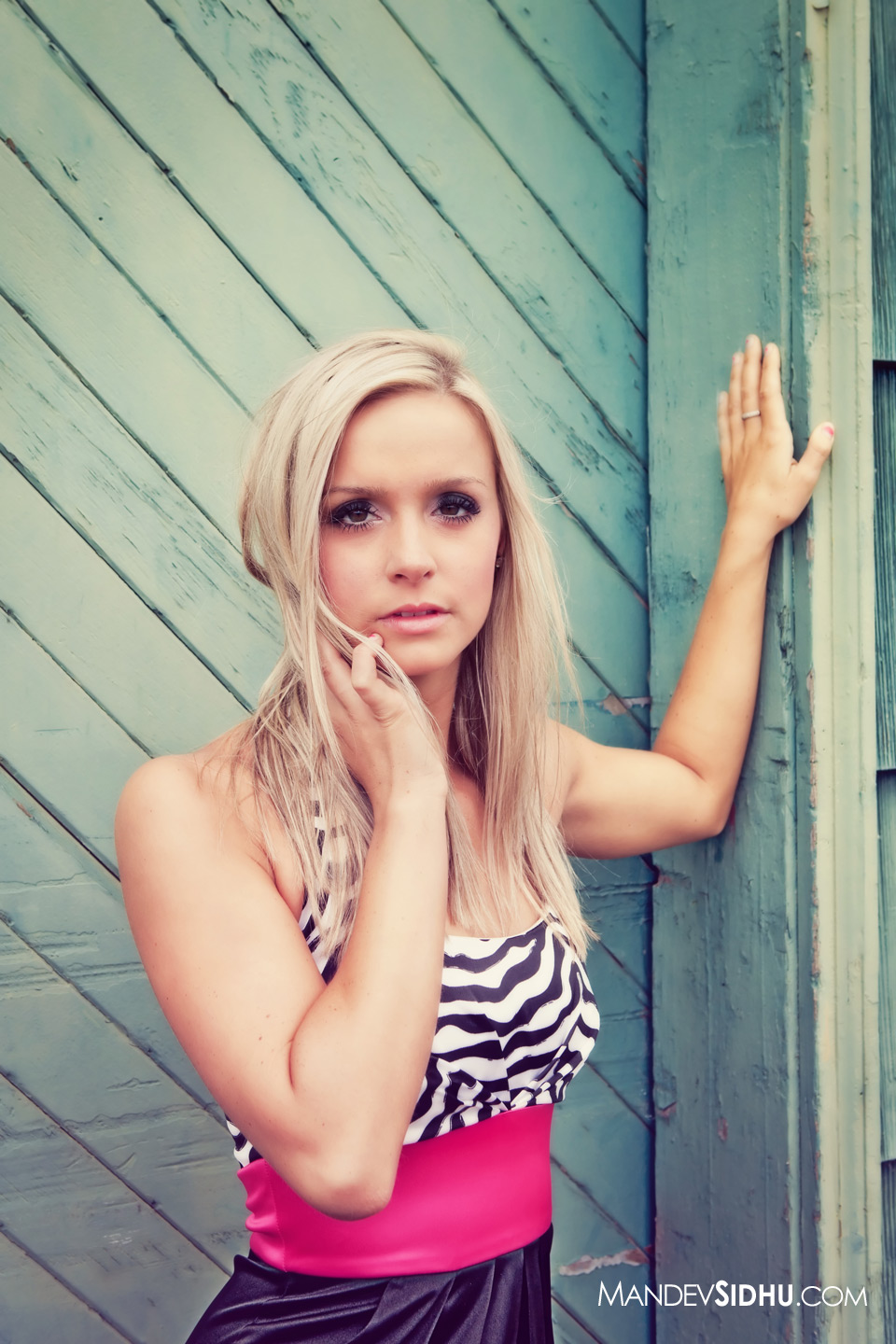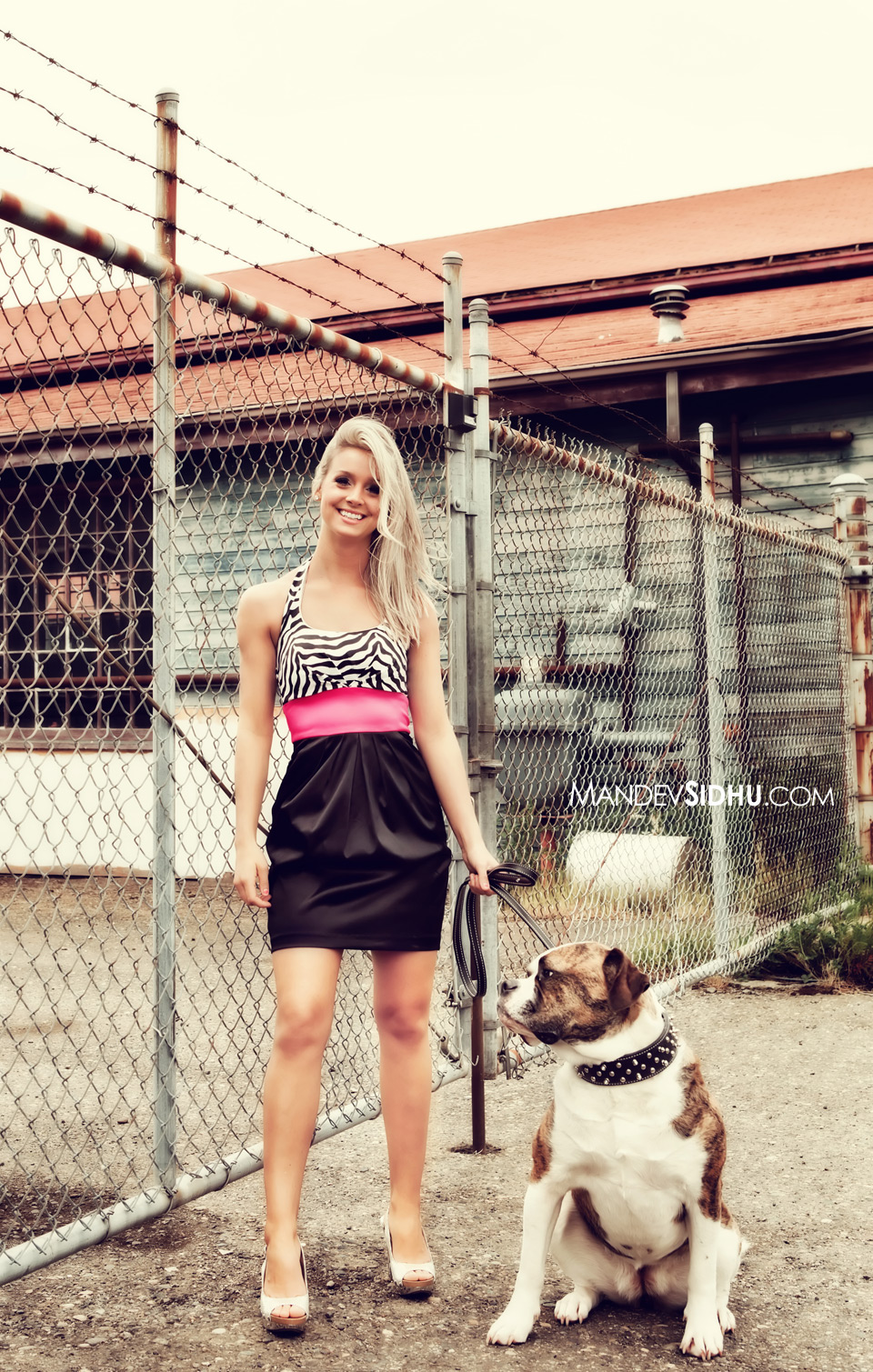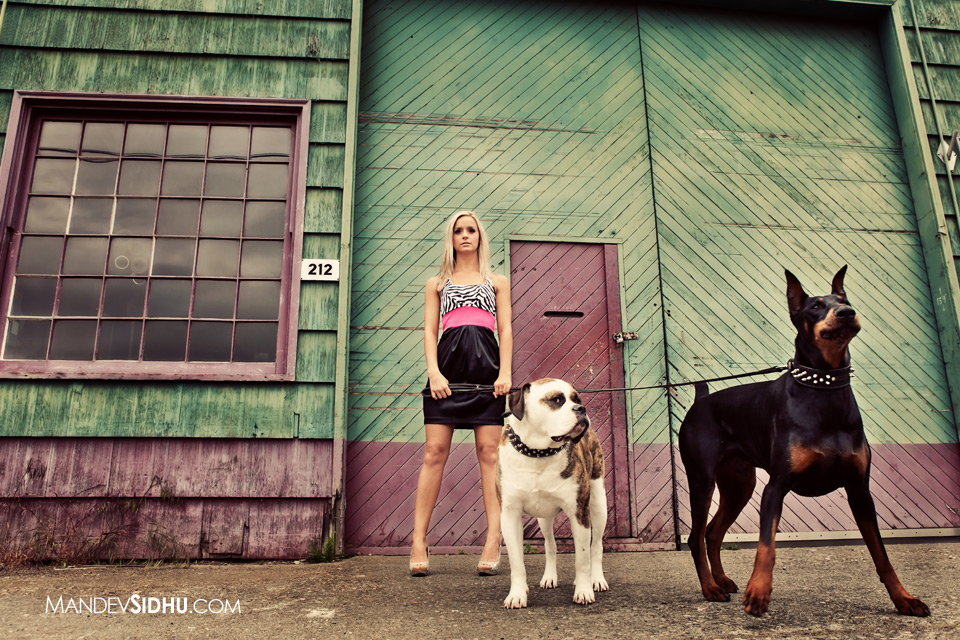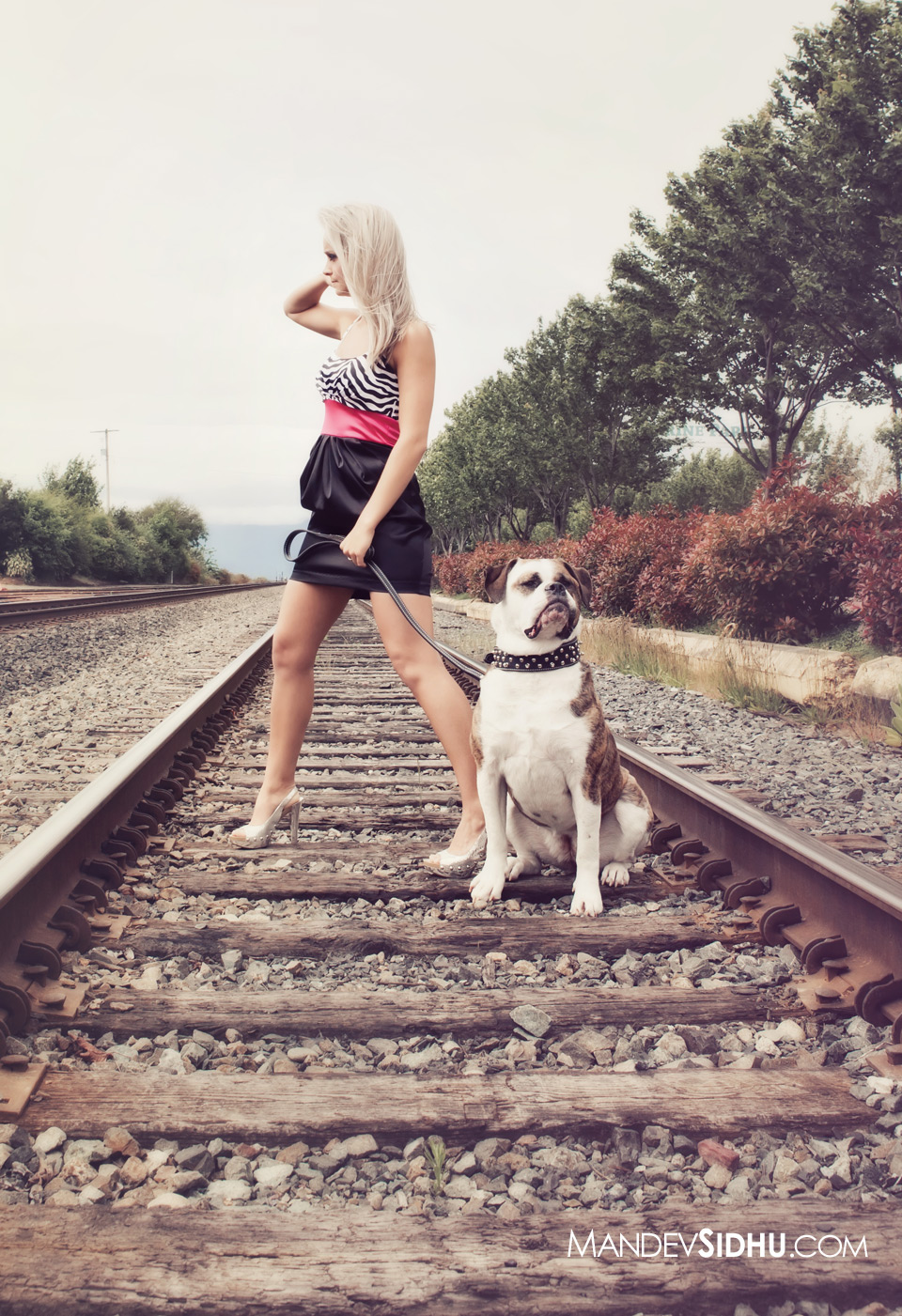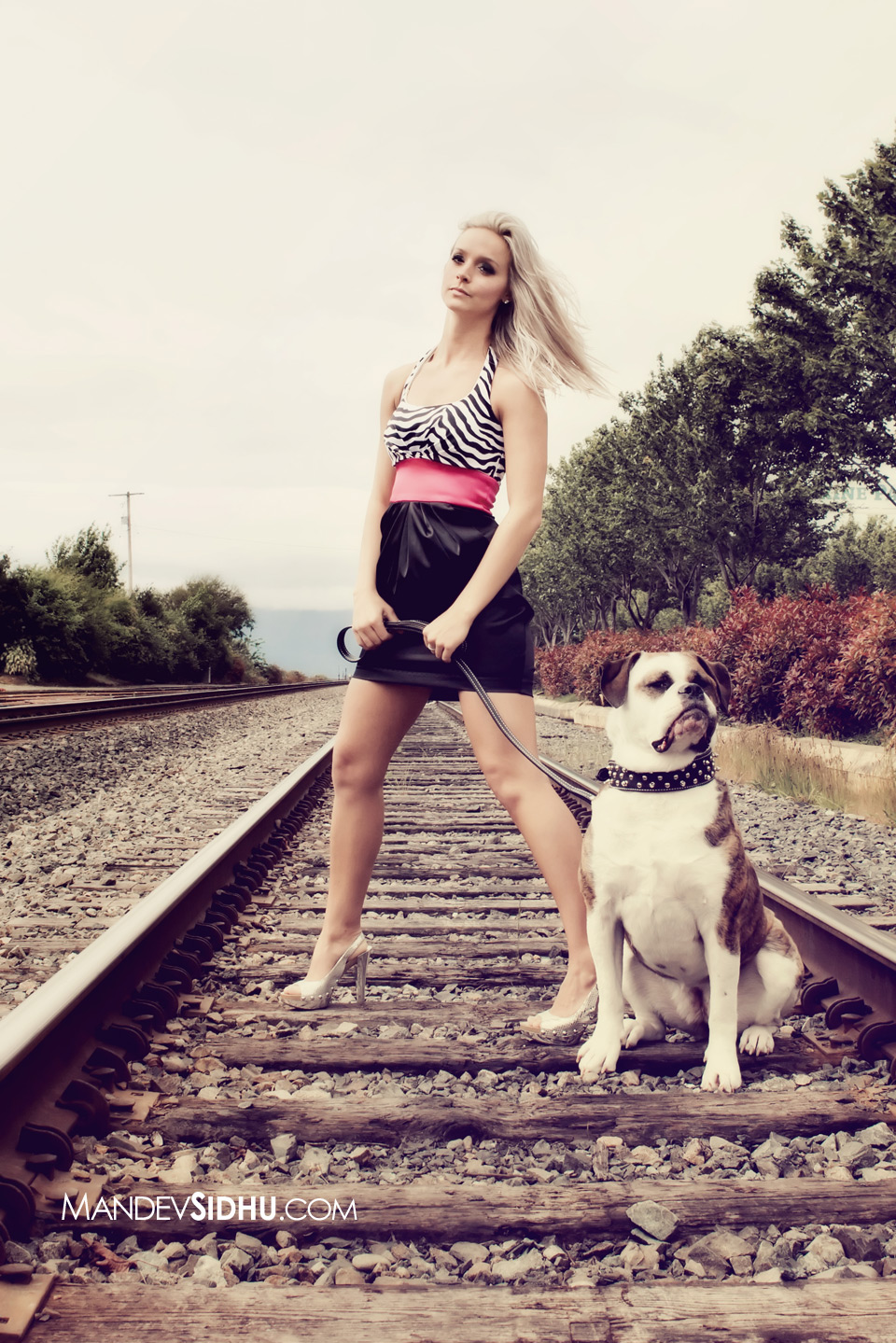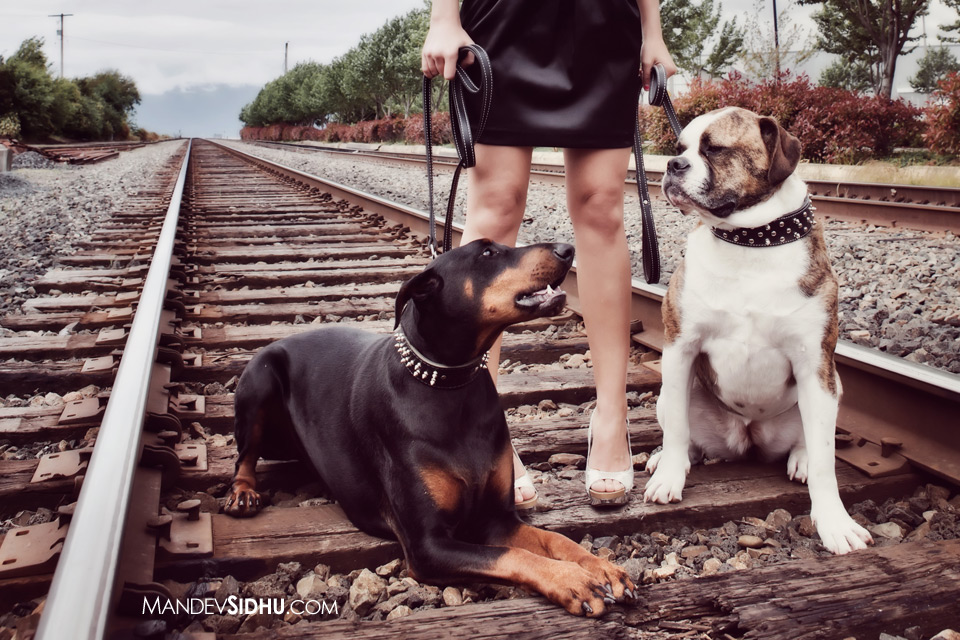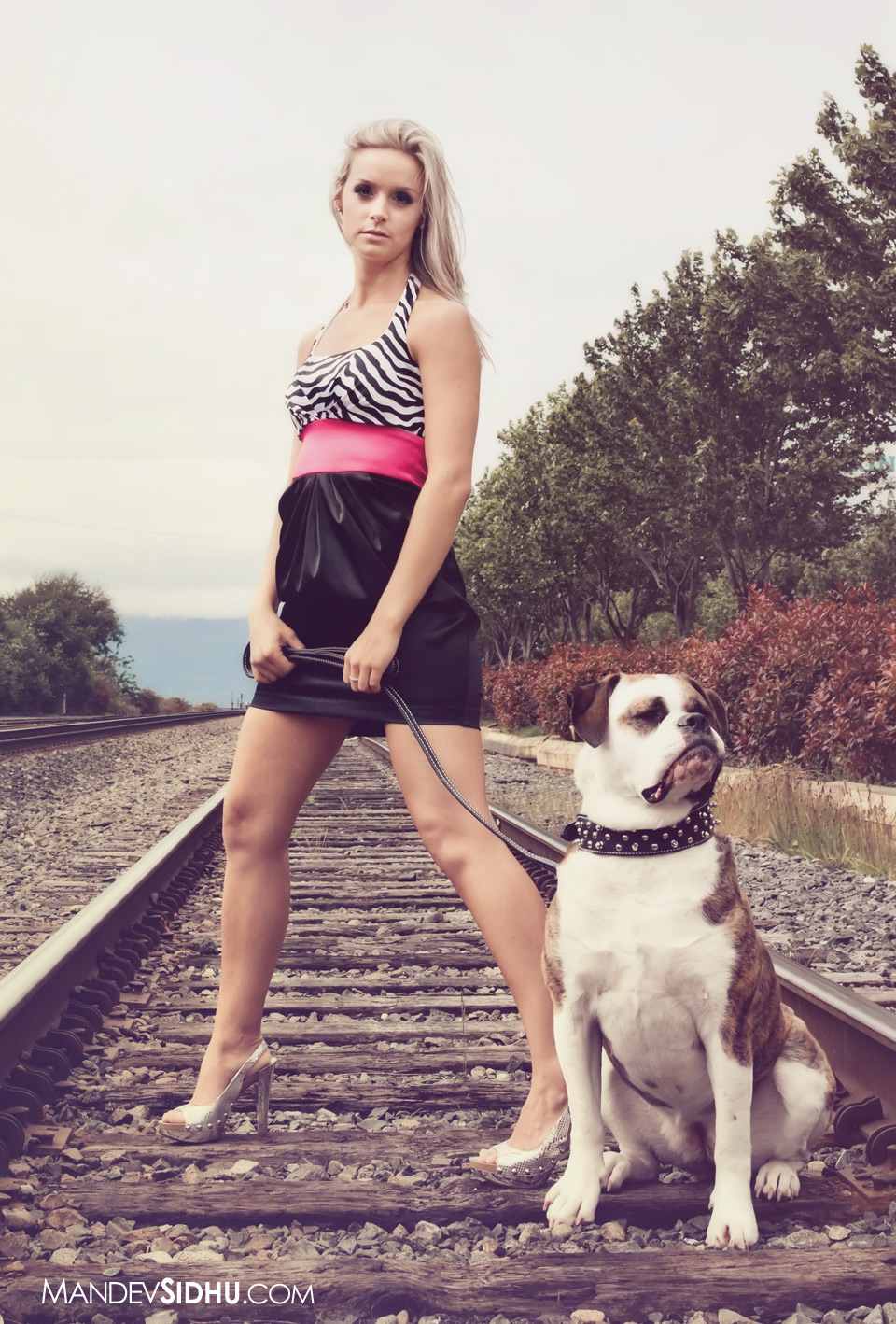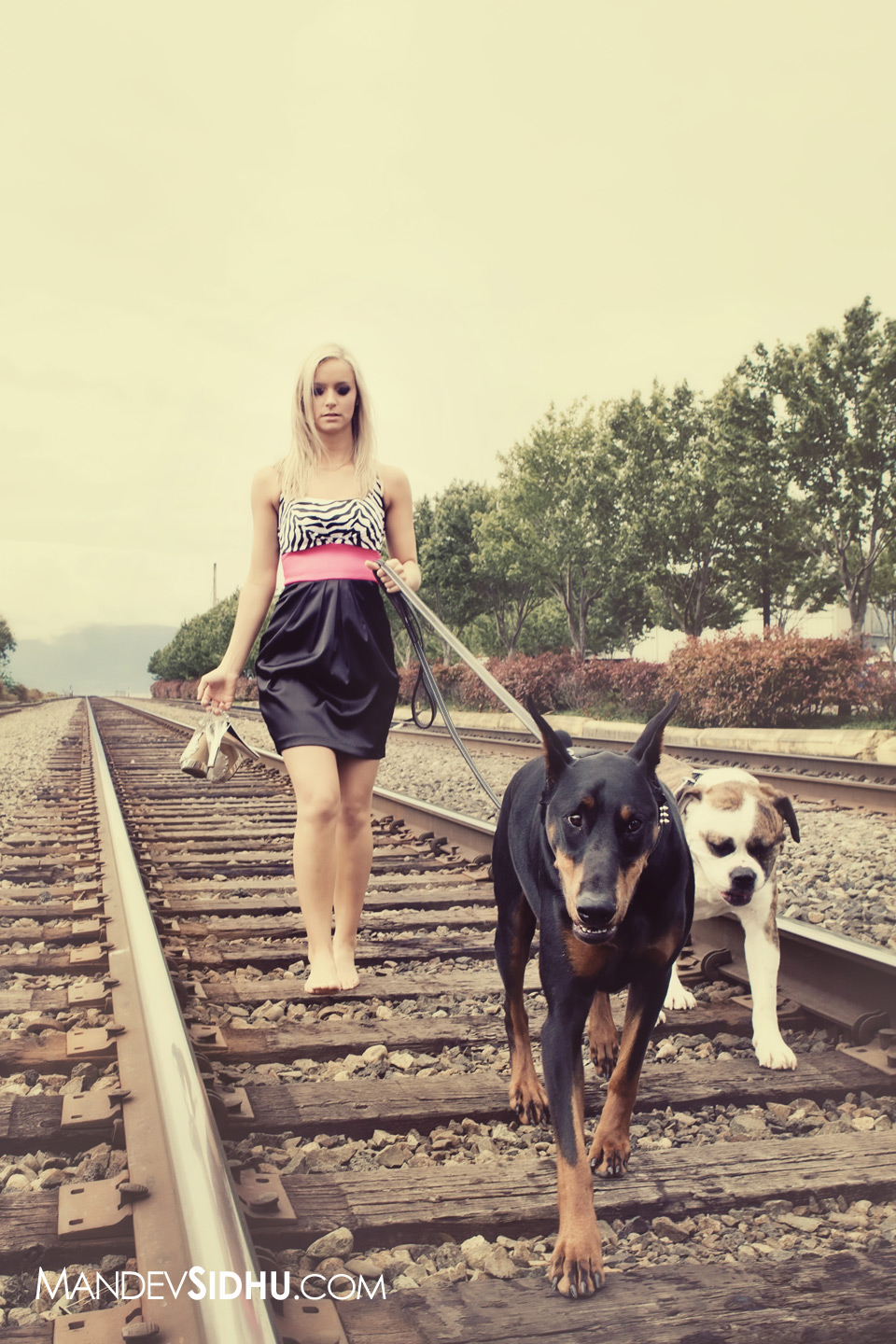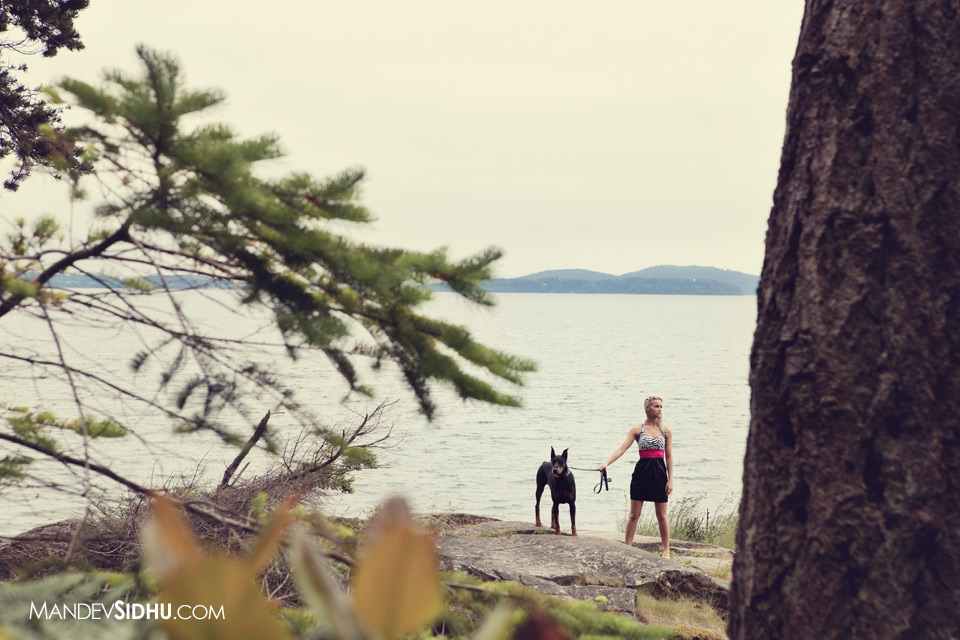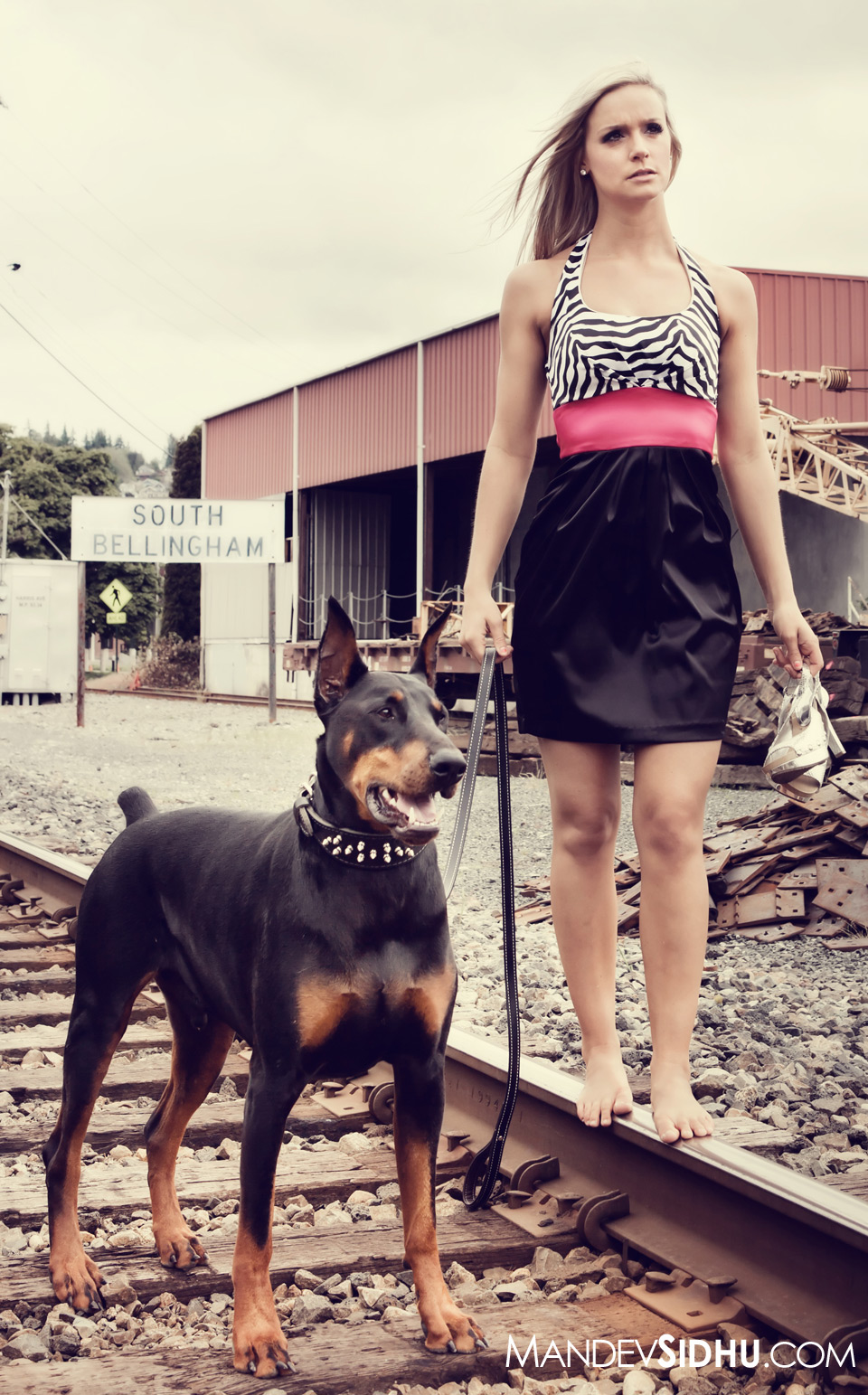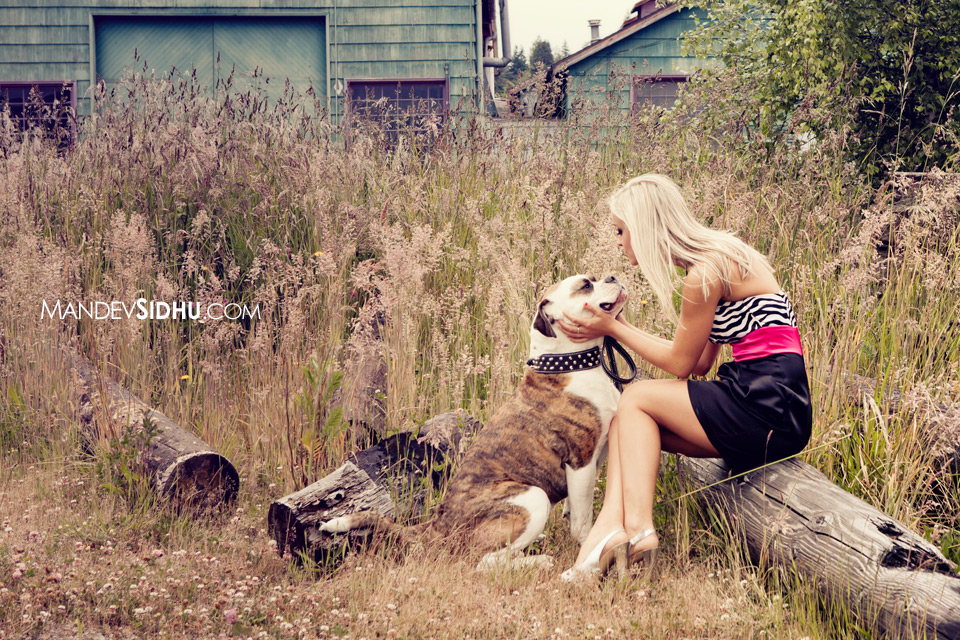 Hope you enjoyed these photographs!  This is part 1 of 2 different photo sessions we did! 
To get a sneak peek of our 2nd photoshoot and to be the first to know when it's published, please join my

photography fan page on Facebook!  (by joining, you can also ask me questions, discuss ideas, and easily set up your own photo session) http://www.Facebook.com/MandevSidhuPhotography
Thanks everyone!!
Have a thought or comment? Please share with me below…. (email is required but will not be published or saved)